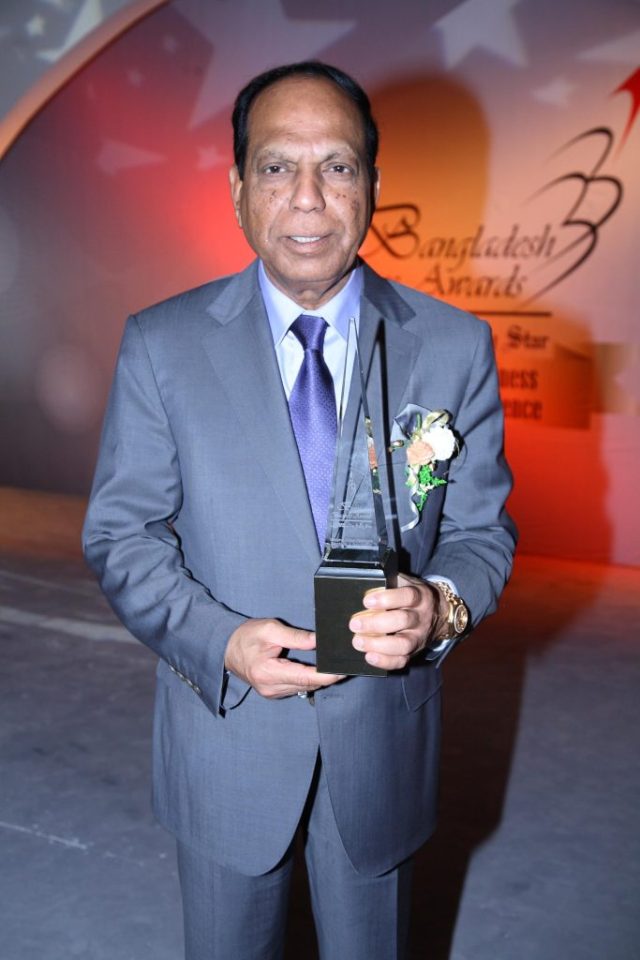 It is to say that right now Bangladesh's most significant achievement is in the economy. In 50 years, the so-called 'bottomless basket' called Bangladesh has become a dazzling magic box now. Aid-dependent Bangladesh has now become a trade-dependent country. However, the journey was not easy. Their brave entrepreneurs have taken a fancy path with considerable risks. Among others, who were behind this success were economists as well as policymakers. Basically, these pioneers of economics, pathfinders, and dreamers have put Bangladesh in a position of dignity in the world for 50 years. They are the heroes to Bangladesh; they are the game changers of the economy. Among them, Anwar Hossain is one of them.
Anwar Hossain's father Rahim Bakhsh, died in 1945 when Anwar Hossain was only seven years old. After his father's death, the family business gradually fell into crisis because some of the loyal employees embezzled money. Only at the age of 12, Anwar Hossain was given responsibility for running his father's business. Earlier, his elder brother had hired him to work. He was engaged in academic studies overnight and then worked in the shop. At that time, Anwar Hossain's allowance was 15 BDT per month. And the cost of breakfast is two coins daily.
After some time, his elder brother left his job in Ansar Bahini and returned to business. Then Anwar Hossain started thinking of doing something for himself. Bhola Mia's shop has accumulated 90BDT. His mother gave him 200 BDT, which she sold for 390BDT. At the age of 15, He bought a shop; the number is 220, in Chawkbazar in 1953 with a total capital of 480 BDT. It was named Anwar Cloth Store.
This is how Anwar Hossain, the founder of today's big industrial group called Anwar Group, started his business life. At present, Anwar Group is one of the well-established industrial groups in the country. Before independence of Bangladesh, the number of prominent businessmen among the Bengalis was minimal. He was an industrialist. Anwar Hossain was one of them.
Anwar Hossain was a pioneer in new initiatives like popular garland of local brand sari, locally owned textile mill, spoon-fork, private bank. It is presently involved in 36 products and services, including textile, jute, cement, steel, banking, insurance, automobile, housing, infrastructure, and furniture. The group has more than 20,000 employees in 20 companies.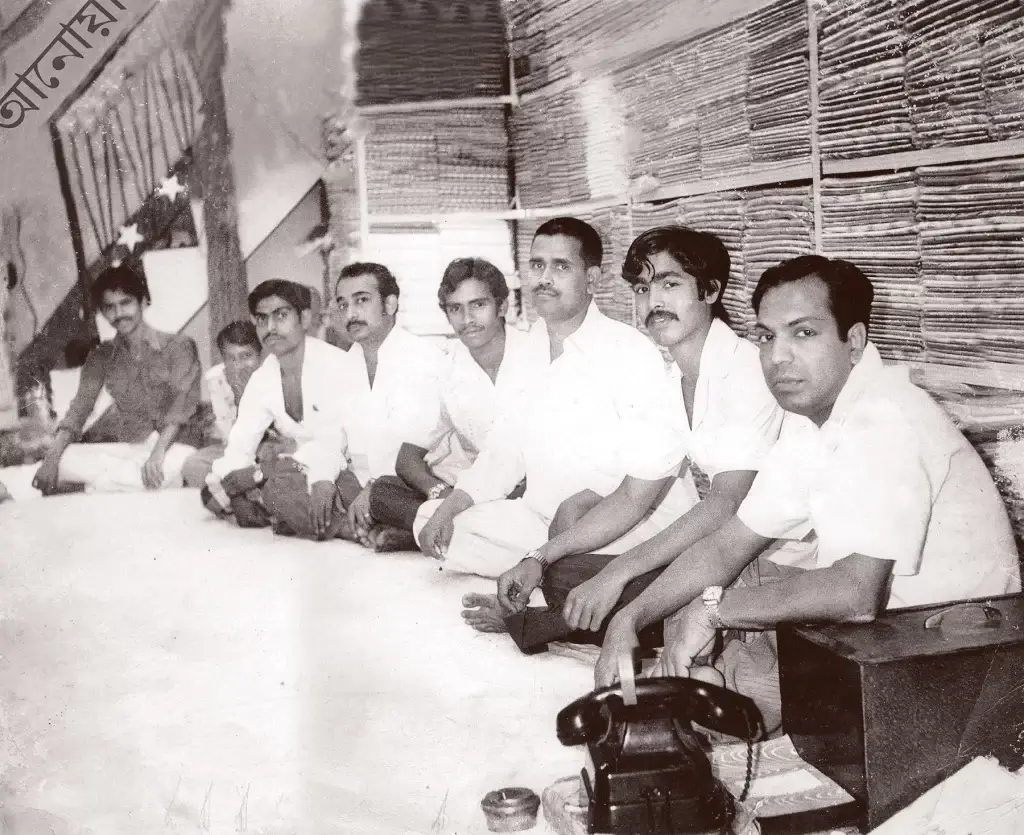 The Journey of Beginning
After setting up shop in Chawkbazar, Anwar Hossain started working hard. At that time, there was a market in Rayerbazar of Dhaka. There he carried a bundle of lungi on his head. Puffed rice (locally called 'Muri') and onion were folded in the lungi (traditional outfit for men). When he was hungry, he used to eat.
The business continues to grow. At one time, Anwar Hossain bought six shops in Chawkbazar. From lungi to cloth, then sari, business was growing gradually. Anwar Hossain is in the corrugated iron import business — all between 1953 and 1960. He was doing well in trade, but Anwar Hossain wanted to set up a factory. In 1956, he started a sari printing house at home. That was not art in that sense. In 1986, he bought a silk mill and started Anwar Silk Mills. The history of Mala Saree is made. At that time, Anwar Hossain's business spread to different districts of the country besides Dhaka. Shops, offices, houses, and cars were also in Karachi, West Pakistan.
However, Mala Sari became the first well-known brand in Bangladesh. It is a traditional outfit of Bengali. This sari was so popular before, and after the country's liberation war, marriage meant mala sari. At that time, there were various sari imported into the market and produced in the factories of non-Bengalis. Mala sari took over the market by removing all the other saris. Even in the eighties of the last century, a famous jingle on Bangladesh television was "I will not marry without a Mala Sari".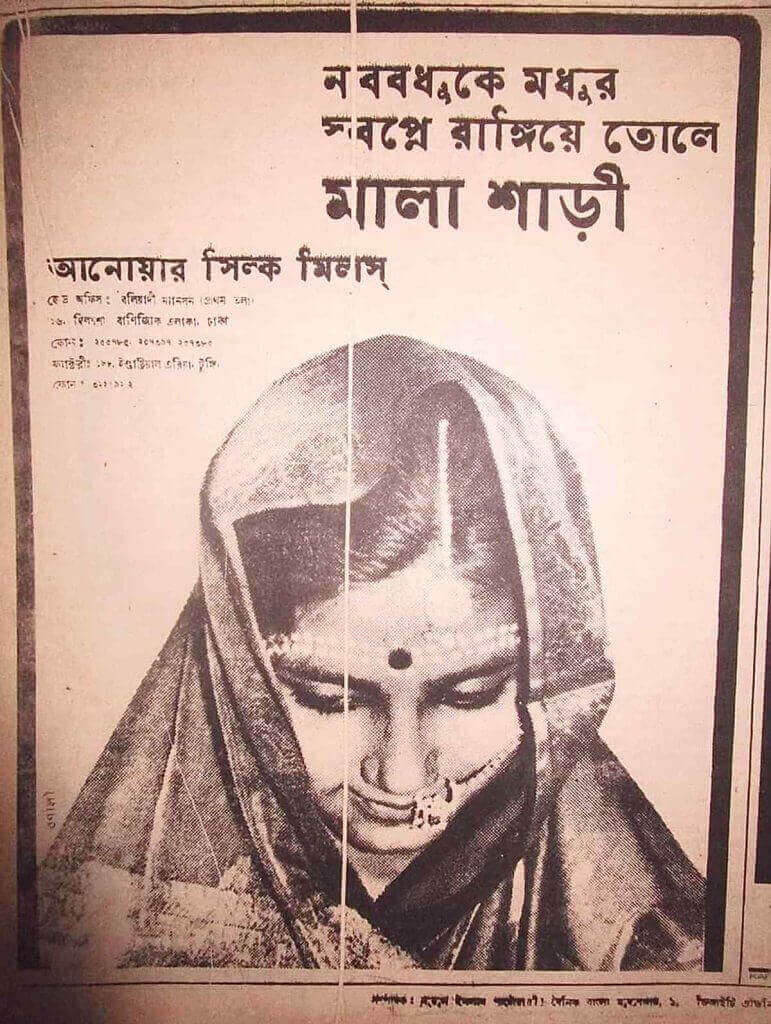 The New Initiatives
As I have said before, the number of prominent people in business among the Bengalis before independence was minimal. He was an industrialist. Anwar Hossain was one of them. He was a pioneer in famous enterprises of local brands, the textile industry owned by local entrepreneurs, spoons, and forks produced in locally owned factories, private banks, and new ventures.
In 1986, Anwar Hossain, accompanied by a delegation of 40 business people, met the then Prime Minitster. No one went there and talked about the bank. But Anwar Hossain raised the issue. He said the country needs private banks. After many arguments, the 1986's Prime Minister agreed. The City Bank was established in 1973, with Anwar Hossain as its Chairman.
Businessman Anwar Hossain joined politics too. Anwar Hossain served as an MP (Dhaka-6 constituency) for three years in the eighties. Then the Ershad government fell. But, in the fall, Anwar Hossain did not step on the path of politics.
Anwar Hossain was also instrumental in bringing the Dhaka Chamber of Commerce and Industry (DCCI), one of its leading business organizations, to its present position. He could have been the president of DCCI many times. But it did not happen. Instead, he has helped 12 people to become president. Anwar Hossain has also made significant contributions with the help of social organizations like the establishment of hospitals and educational institutions. He has also established a foundation in his own name.
Mr. Anwar Hossain has written his autobiography; "My Name is My Eight Decades". He liked to travel so he has visited many countries besides the whole of Bangladesh. He loves listening to music, watching movies. His favorite sport was Kabaddi. Although he did not have any formal education, he sent his children abroad for higher education. He passed away on 17th August 2021, leaving us many examples of positive and honest attitudes. Indeed, he is an inspirational model in Bangladesh.