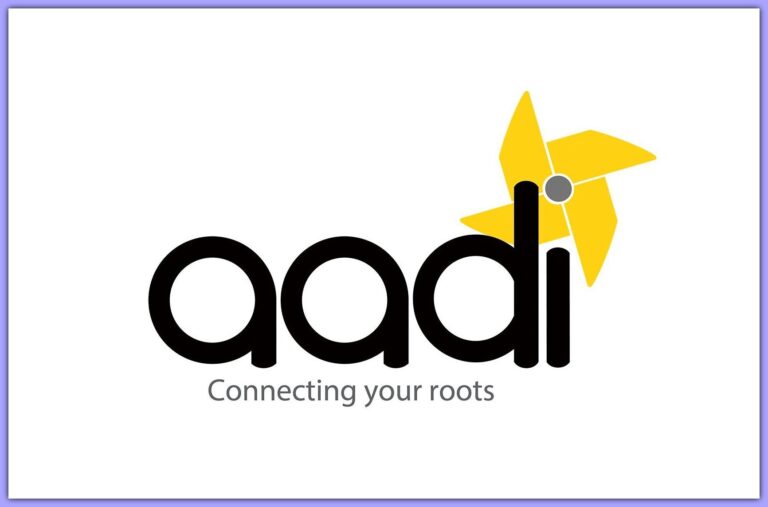 The Outset of The Dream
With ten years plus experience in both the backline and frontline of the banking sector, Ms. Fatima Begum is an inspiration for those who are afraid to leave a secured job to start his/her venture. She has successfully launched the first-ever cross-border marketplace of Bangladesh, which is known as Aadi BD Ltd (www.aadi.com.bd).
Starting from nurturing the business from the embryonic stage to securing the investment from the Paragon Group, the journey was immensely challenging as she was introducing something very new that Bangladesh Market has ever experienced. Under the leadership of Ms. Fatima Begum, the company has recruited 27 personnel, and it has listed more than 500 Bangladeshi Brands. During the pandemic, when many were struggling to ensure existence, Aadi has achieved the milestone of USD 1,00,000 sales revenue. From July 2020, the company has started its operation in Bangladesh along with its function in the cross border market.
Ms. Fatima aims to work with the artisan from the root level of Bangladesh and wants to introduce them to the world market. Aadi is a gateway for the local retailers and sellers to test their products in the global marketplace at a minimum or no cost.
Note From CEO
Ms. Fatima Begum, the CEO of Aadi BD Ltd. while stating her vision regarding Aadi, said – The world knows about our capacity and expertise in RMG. In the global market still, we don't have any brand. Through Aadi, we aim to establish reputed Bangladeshi international brands that will be equally popular like; Gucci, Harmes, and Prada. One day people will know Bangladesh for these Brands. We have just initiated our journey by establishing Aadi and testing the market. At present, the RMG sector of Bangladesh is heavily dependent on foreign buyers. We want to make the RMG sector independent by reaching the end consumers directly through our cross border platform. As the slogan of Aadi says, connecting your roots, we aim to secure the end consumers of the western world through the Bangladeshi Diaspora. Non-resident Bangladeshis residing in different parts of the world have already started purchasing products from Aadi. We believe they are our brand ambassadors and will spread the goodness of Bangladeshi products to the world.
Membership
Member, e-Commerce Association of Bangladesh since Nov 2018
Member, KoWork since Dec 2019
Member, Cross-border standing committee, e-Commerce Association of Bangladesh since Jan 2020
Award
"Best Cross Border E-Commerce" awarded by 'E-commerce Summit Bangladesh – 2019 arranged by YOUNG.
Scope of Operation
Bangladesh is the 2nd largest exporter of RMG in the world. Every year Bangladesh earns quite a vast amount of money from the export of RMG. The RMG sector of Bangladesh is heavily dependent on the purchase orders of foreign buyers. Have we ever thought if the buyers stop purchasing from us how we will survive? When other top competitors of Bangladesh in the RMG sector like; China, Vietnam, India, and Turkey all have a vibrant presence in cross border e-commerce market, Bangladesh is yet to set its footprints. In 2019 Bangladesh earned USD 34 Billion from the export of RMG. If we would have direct access to buyers and we could have sold it to the MRP, then we could have injected USD 200 Billion in our economy. But how can we inject this money into our economy? What do we need to do? Do we have any Brand?
To secure this USD 200 Billion and establish Bangladesh as a leader in cross-border e-commerce, a group of visionaries established Aadi Bd Ltd. This fashion-focused cross border e-commerce sells only Made In Bangladesh items. This platform aims to establish Bangladesh as a trusted brand for fashion to the rest of the world. Beta launched in December 2018 Aadi has already secured investment from the Paragon Group of Bangladesh. Currently, the company is focusing on removing all the barriers of international selling for local fashion retailers.
Any retailer/artisan/manufacturer manufacturing in Bangladesh can reach and test the global market with a few clicks now without incurring any additional cost. Bangladesh's e-commerce market is growing very fast, indeed, but our footprint outside the country is still at the primary stage. The cross-border marketplace, Aadi BD, is trying to build an ecosystem by connecting Bangladeshi diasporas with the local brands. This company aims to penetrate the global market through the Bangladeshi diaspora. The Non-Resident Bangladeshis have already started showing their affection for the country by purchasing purely Bangladeshi items. Already the company has served customers residing in 25 states for seven days. Apart from the Bangladeshi diaspora, the company is catering to the need of the local Bangladeshi market as well.
Due to reasonable costing, Bangladesh has attracted the attention of almost all famous international Brands. Our capacity is well known around the world, but we used to lack a platform to promote our Brands. That's why Aadi is working relentlessly to build the marketplace with all available and shippable Bangladeshi products. The quality product is the primary concern of Aadi; that is why you can find all most all significant Bangladeshi brands here. Currently, the company had listed more than 500 brands, and over 15000 products are available on the website. The company is also providing all sorts to support the SME businesses to showcase their product on the international platform. Moreover, Aadi also performs an in-house quality check before dispatching any order. A team of experienced professionals performs quality check to ensure that the customer receives the product in perfect condition.
Global cross-border eCommerce has become $1 Trillion industry in 2020. China being the largest RMG exporter in the world, contributes to $270 Billion from its B2C fashion product sales. In contrast, Bangladesh being the second largest RMG exporter in the world, is yet to set foot into the cross-border economy at a B2C level. Aadi was founded to nurture the $34 Billion RMG export of Bangladesh and convert it into a $200 Billion industry for Bangladesh. Other sectors like Jute, Leather, handicrafts will also play a pivotal role in this journey.
In the last one and half years, Aadi has already delivered more than 2000 orders and has added more than USD 1,00,000 into the economy of Bangladesh. This is the very first time in the history of Bangladesh we have directly sold products at MRP rate to the customers outside Bangladesh. With a team of only 27 personnel and we have achieved this milestone within only one and half years of our operation. Cross border business is the new dimension, a new era, and new hope for the economy of Bangladesh.
Aadi Mission: Support Bangladesh to be a leader in the cross-border e-commerce industry (RMG)
Aadi Vision: Aadi focuses on capitalizing RMG Exporting Skill of BD and build Global BRANDs via e-Commerce
Core Values of Aadi:
• Innovation
• Patriotism
• Passion
Business Diversification
Diversification is the most crucial component of reaching long-range financial goals while minimizing risk. Being a new company Aadi understands this success mantra very well and established an alternate revenue channel where employees work in generating revenue from alternate sectors.
Aadi Shelai:
The first-ever custom tailoring online solution of Bangladesh. The website is under construction and is expected to get launched by the end of 2020.
The company is about to launch its consultation services, where they will enable Bangladeshi sellers to sell on Amazon, the world's largest e-commerce platform.
Engagement Programs
Nurturing Employees:
The idea can get copied, but the competent resources can't be, and they are critical for the success of the organization. Aadi firmly believes whatever this company has achieved within this short tenure was possible only because of the hard work of its employees. To ensure continuous learning, the company often organizes knowledge sharing and training sessions for their employees. The company also encourages its employees to attend sessions arranged by the third party.
Apart from classroom training, the company also arranges a retreat for its employees. Since its inception, every year Aadi organizes strategy workshops at various locations so that employees can work in a relaxed environment.
Creating Awareness Among Sellers:
Aadi is also working on creating an ecosystem for cross-border e-commerce businesses in Bangladesh, and for this purpose, this company arranges different workshops and sessions for sellers.
The company also participates in different summits and workshops to create awareness about cross-border businesses.
Recognition
Official Distributor of World Cup Jersey 2019
Sportz and Sportz had handed the rights to Aadi BD Limited to commercially sell the Bangladesh World Cup jerseys through its online platform to the international market. Sports & Sportz, the official distributor of the Bangladesh team jersey for the World Cup 2019, had inked a partnership deal with Aadi Bd Limited.
The cross-border website, Aadi BD, is not only a digital disruption but also a platform to connect with the ethnic and traditional roots. Just as we say "Aadi – Connecting your roots".
Recent Offers on Aadi:
The fashion-focused e-commerce platform of Bangladesh offers nationwide Free Home Delivery on every order (minimum order value BDT 500).
Additional concessions are also available on individual product prices. Simultaneously, special discounts are also available for GP Star users, Robi users, Bkash users, City Bank cardholders, SCB cardholders, BRAC Bank cardholders, and EBL cardholders. The company is also offering EMI services on the purchase of BDT 5000 and above. The company is also offering USD 9.99 flat shipping rate for international buyers. To know in detail regarding our offers, please visit www.aadi.com.bd