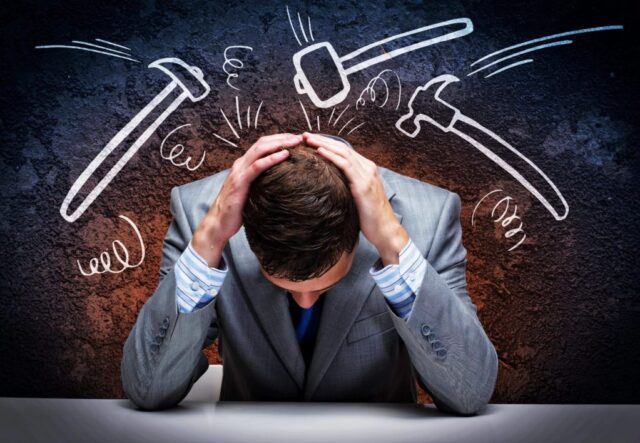 At the time of writing, the ongoing spread of the new coronavirus has become one of the biggest threats to the global economy and financial markets.
We don't know what the next few weeks and months could bring. If the World Health Organization upgrades the current COVID-19 epidemic to a pandemic, the tone of the conversation will shift from containment and prevention to protection of key workers in order to keep businesses running. National restrictions on movement and the gathering of people could come into force, and organizations will need to be agile to respond.
To contain the COVID-19 outbreak, effected countries authorities locked down their cities, restricted movements of millions, and suspended business operations — moves that will slow down the world's second-largest economy and drag down the global economy along the way.
Large-scale quarantines, travel restrictions, and social-distancing measures drive a sharp fall in consumer and business spending until the end of Q2, producing a recession. Although the outbreak comes under control in most parts of the world by late in Q2, the self-reinforcing dynamics of a recession kick in and prolong the slump until the end of Q3. Consumers stay home, businesses lose revenue and lay off workers, and unemployment levels rise sharply. Business investment contracts and corporate bankruptcies soar, putting significant pressure on the banking and financial system.
The key issue is not just the number of cases of COVID-19, but the level of disruption to economies from containment measures. Widespread lockdowns such as those imposed by China have been enacted in some virus hotspots that such actions — if taken disproportionately — could induce panic and weaken the global economy even more. Fears of the coronavirus impact on the global economy have rocked markets worldwide, plunging stock prices, and bond yields.
Bangladesh Impact
It's been over two (2) months that we (Bangladeshi) have been waking up and sleeping to news and updates about the COVID- 19 – Coronavirus. But it has hit home now, and it is hitting hard. Right now, the RMG sector is suffering from a catastrophic event happening worldwide, something beyond our imagination. We have around 3 thousand factories, and more than 4.4 million are working in this sector.
Buyers are canceling orders, holding production and shipments, asking for price reductions, unaware if we will be able to collect payments for the shipments that have already been made and the ones that are being made now. We are all worried about the current situation, given 2 Eid holidays, Bonuses & party payments are knocking on our doors. You all are aware that almost 3.00 crore US dollar order already been cancel by the buyer as well as 1.00 crore US dollar orders hold by the buyer's
BGMEA & BKMEA is working relentlessly, trying to manage the situation with the concerned authorities. They have given a set of a proposal as a budget to our government, even during the crisis period. We are expecting positive results to keep this industry afloat. This will certainly not be an easy period, but joining hands to get logical and practical solutions to sustain and keep the industry going that is the backbone of our country.
Individual policymakers are requesting our governments to lockdown immediately for avoiding epidemic by coronavirus. Europe & America maybe can survive this situation by their economic strength but Bangladesh as a developing country? Apathetic of our government coronavirus grow into an epidemic. We don't know in this pyramid of uncertainty under the coronavirus what happens to the economy, what happens to consumer spending, what happens to capital expenditures. Several countries had to suspend their supply chains or temporarily close brick-and-mortar locations across China, in an attempt to stop the spread of the virus. Epidemics growth in Europe and America case counts is slowed by effective social distancing through a combination of national and local quarantines, employers choosing to restrict travel and implement work-from-home policies, and individual choices.
Action To Recovery This Crisis
Uncertainty, especially regarding both the length and severity of the pandemic, is a predominant concern for CFOs. As a Finance Chief, I think the coronavirus pandemic to have a significant impact on our businesses, potentially reducing this year's revenues and profit. I think that the pandemic could lead to a global economic downturn, disrupting global businesses, according to bimonthly markets were in the middle of a steep decline. In the coming weeks, I will ramp up their scenario planning to determine alternative measures as the virus spreads, and the outbreak has the potential for a significant impact on our business operations and our company's revenue or profit to drop this year as a result of the virus. We are ramping up our efforts to assess the impact of the coronavirus outbreak on companies' balance sheets, cash flow, and liquidity buffers. Businesses whose operations could be affected by the outbreak could see a downgrade.
We need to observe the business. A drop in revenue can impact companies' overall financial situation and force on liquidity reserves, raise additional capital, or reduce spending to make up for the shortfall. Adding to the challenge is the lack of clarity about how wide the outbreak will spread and how long it will last, which means that companies have to draw short-, medium- and long-term contingency plans.
It remains too early to measure the impact the coronavirus will have on companies. However, here are three (3) strategic risks CFOs should consider when assessing the threat.
Company Liquidity:
The coronavirus may have an impact on a company's revenue through production slowdowns, difficulties in delivering goods or services to the market, significant drops in demand for the company's goods or services, and delays in customers paying outstanding invoices.
The coronavirus outbreak should impact a company's balance sheet or cash flows until a quarter or two in the future, so CFOs should think ahead. If the disease slows or disrupts a company's revenue stream, it may put a strain on its cash holdings or force it to dip into liquidity reserves.
CFOs should review their companies' existing credit and debt facilities to ensure that cash is available. This review should include a close examination of any financial covenants and potential monetary and legal penalties for late or missed payments. It should also include an assessment of the impact a disruption of revenue could have on the company's ability to access credit facilities or the capital markets.
Supply Chain Concerns:
Visibility into a company's supply chain is crucial to the company's success because it allows responses to unexpected disruptions. Delays or interruptions in receiving materials from suppliers may, in turn, lead to late deliveries to customers and could strain or end existing customer and supplier relationships.
Companies should evaluate the potential impact any such delays or disruptions could have on these relationships and keep key customers and other business partners informed of the situation. Additionally, companies should be prepared to potentially prop up or float a key or sole supplier to maintain their own customer relationships and delivery obligations. As mentioned, utilizing capital from other parts of the company to ensure on-time delivery to customers may lessen the stress on a company's supply chain.
Furthermore, a breach of contract with a supplier or customer for failure to deliver on time could impose additional liability on companies beyond just lost revenue. CFOs should review their business interruption insurance and evaluate what is and is not covered by coronavirus-related production slowdowns.
Company Guidance And Management Disclosures:
Shareholders and potential investors rely heavily on earnings releases and guidance when making investment decisions. The recent market volatility demonstrates substantial investor uncertainty regarding the severity and duration of the coronavirus.
In light of the fast-evolving situation, CFOs should consider their company's recent guidance to determine if it is appropriate to provide any updates to the market. They should be aware that confirming guidance may be considered either updated or new guidance. Therefore, companies should take measures to ensure that they update or affirm guidance and take care when speaking with investors or analysts in one-on-one settings or at conferences.
Reviewing internal processes and guidelines on discussing guidance will help avoid any foot-faults. When asked about guidance, companies can state that any advice or forecasts speak as of the date given, and the company is not giving any updates or confirmations at this time.
Companies likely have already acknowledged in their public disclosures that the coronavirus may pose some risks to their business. If those risks become known trends and uncertainties, it should be covered in the Management Discussion and Analysis section of their public filings.
Companies should begin considering how the coronavirus may impact their business and how it will be discussed in the management in future periodic reports.
At this time, it's likely too early to determine the impact the coronavirus will have on a company's bottom line, and the true impact may not be felt for some time. However, companies need to be prepared without acting irrationally. CFOs should evaluate their liquidity position, communicate with customers and suppliers, and consider their guidance as they position their companies to weather the uncertainty associated with the coronavirus.
Respective Organization's Initiatives To Alleviate The Crisis
Innovative Knitex Limited is one of the most successful knitwear manufacturers in Bangladesh, a country with great potential in the field of garment-manufacturing. Innovative has acquired a versatile production chain to cater to flexible orders in shorter lead-time. Being an industry-standard certificate holder, Innovative assures the perfect blend of quality and efficiency. Innovative has passed over 20 years of accomplishment, aiming to lead the competitive knitwear- organizations of Bangladesh.
It has arduously re-engineered each step of its value-chain to match the dynamism of the fashion market. Innovative Knitex Limited has expanded its capacity, developed a skilled workforce, and introduced integrated technologies, to remain globally up-to-date. It is truly an organization with a glorious past and a bright future. Flexibility is the name of the game where Innovative Manufacturing is concerned. To enhance customer satisfaction and meet the requirements of a global market, we offer a complete range of knitwear for Men's, Ladie's, Kid's, and cashmere apparel and throws.
Moreover, versatile and complicated designs in different hues are produced with precision and strictly laid down specifications. To give total satisfaction to our customers, our quality team ensures that a complete follow-up is maintained throughout the factory. Our knitwear products are exported mainly to Europe, Canada, and Asia.
The coronavirus crisis is an epidemic with an unclear ending which is clear is that the human impact is already tragic, and my company have an imperative to act immediately to protect our employees, address business challenges and risks, and help to mitigate the outbreak in whatever ways we can by creating a "Monitoring Cell". We are providing our employees Hand Sanitizer, Mucks. Our monitoring team every day gave our employees awareness for saving from coronavirus, and at the time of entrance, the factory we measure their temperature and encourage them to be neat & clean and already been provided a guideline for their protection from coronavirus. As well as arrange for washing the employee's hands beside the factory at the time of entry to the factory. Our management every day taking updates from monitoring cell and close follow up with our buyers regarding the situation.
We need to take care of the health and wellbeing of our employees is first and foremost paramount. Where we are at this point is over the last several weeks. We're not traveling in restricted areas outside the office or resident. We're not now at the point where we are locked down, or we've closed our offices. We have asked our employees to work from home if they feel not comfortable. We've asked our employees not to visit outside unless it's absolutely necessary. We don't want to put our employees in harm's way.
About The Author:
Md. Zakir Hossain
Chief Financial Officer
Innovative Knitex Limited
"I was born in a middle-class joint family. I grew up through extensive family discipline, which was controlled by my elder brother and still continues since my father was a high school teacher as Headmaster and General Secretary of Bangladesh High School Teachers Association, and he could not put his time for us. I need to mention that till now by 10 pm we should enter at home.
I was not attentive in my student life. After passing SSC in 1987, I need to continue my study by tuition. Joint family has taught me sharing, caring, and discipline.
I never compromise or give up with any of the professional difficulties, where I face problems. I sprit up my tries for the solution to the problem. I never work for money, I always work for knowledge as well as position because I know when I have the capability, the money will knock my door. Reading, traveling, and listening to music is my hobby. A positive mind always helps to succeed in life. When we develop ourselves the ability to listen to negative comments without losing temper or confidence, it's mean we have become "matured" and truly 'Educated". I always try my best to do with; one day, I will die, but my work will stay with others.
I dreamed of being a pilot, but I got graduation in 1996. Before graduation, I needed to start my career in a local NGO in 1994. I earned my MBA in 2013 with Accounts & finance major and received membership of CMA from ICMA, Australia, in 2019.
I started my career in the RMG sector in 1999 as a commercial executive. Every human being has a turning point, a story behind the success. After almost eight years commercial job, I have join in SQ group as Sr. Executive, Accounts & finance department in 2007 where I played a significant leadership role in integrating the financial & corporate planning function and has let many strategies initiatives that have had positive impacts on multiple business areas as a result by promoted as a Sr. Manager/AGM, Accounts & finance dept. In 2013 and besides, get an opportunity to play a role as a Head of Supply chain maintenance. I have completed a PDGSCM degree from IQN Scotland.
I was experienced with a proven record of establishing cross-functional partnerships to deliver stellar results. Agile, global strategic leader driving operations with marketing, sales, analytics, and business development areas, I joined Innovative Knitex as a CFO in 2015. Accountable for multi-million dollar budgets and allocating resources to exceed profit and sales goals. Particularly adept at streamlining, reorganizing, and leading large, global staff productively.
Here my leading role to play Global Strategic Financial Planning & Analysis with Functional expertise in handling the business development operations with a key focus on bottom-line profitability by ensuring optimal utilization of resources as well as Budget Development, Forecasting, and Analysis. Control for sourcing of raw materials and General affairs related to bank and commercial. Formulating the corporate goals, short term & long term budget, developing business plans for the accomplishment of the target and goal of the organization. In addition, oversee VAT & Corporate Taxation."