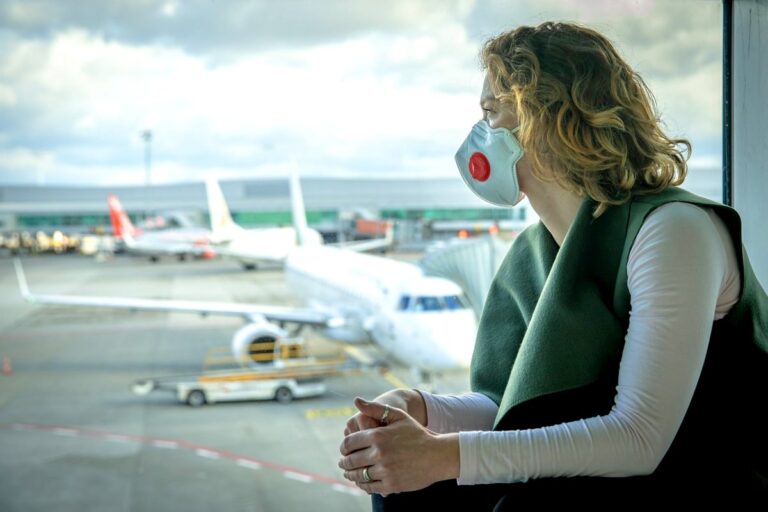 The ongoing spread of the new Coronavirus has become one of the biggest threats to the global economy and financial markets the humane society ever faced.
The virus, first detected in the Chinese city of Wuhan last December, but now it's the deepest global concern; it's pandemic. The impact of the novel strain of Coronavirus officially designated as COVID-19 by the World Health Organization (earlier referred to as 2019-nCoV) has cast its long shadow on Bangladesh. The first coronavirus cases were confirmed in our country on March 9, 2020. The three affected persons – aged between 20 and 35, from the same Bangladeshi family – tested the positive received treatment in a hospital in Dhaka. Two of them had returned from Italy, and the third had contact with them.
As the globally spread COVID-19 virus set it's claw Bangladesh also and being a socially responsible company, Lub-rref (Bangladesh) Limited provided all the PPE safety equipment to its all level employees, including its valuable customers, by ensuring all the safety measures of the businesses. We are continually monitoring the overall situation and ensuring all the updated information provided by the relevant National and International health authorities to our employees as well as to our customers.
As the company has it's operation and offices all over the country, So we have an excellent backup business plan to achieve its set goals and smooth continuity of all the operations, including uninterrupted supply chains. All these strategies, back up plans just to ensure vital energy products to the country, its communities, businesses, and proprietors to keep their development wheel rolling.
Recently we have started to produce isopropyl alcohol, a key chemical ingredient of hand sanitizers for our staff and customers.
As a part of this company, we feel very proud of our company as well as for its employees as they have ensured their customers' comfort by ensuring regular supply of products by stepping in at the remote place of the country. We are also ensuring no employee disrupts their personal life just to uplift our customers' business.
The WHO (World Health Organization) has declared the Covid-19 coronavirus outbreak a pandemic, and many companies are taking precautions against the impact and spread of the virus.
The virus has forced almost all the companies to slow or halt its physical operations, impacting production in the upstream sector. Meanwhile, downstream operations are upgrading their systems and pushing to work more flexibly. Fear surrounding the impact of COVID-19 on the global economy has hurt investor sentiment and brought down stock prices in major markets.
Offshore Technologies are examining and measuring the potential future impact of the Covid-19 Coronavirus on the offshore industries like ours. An important fresh impact of the coronavirus outbreak on the downstream oil industries is that the price of crude oil has fallen significantly within a very short time, taking billions off the stock prices of major oil and gas companies.
Covid-19 was first identified in China; after the attack, China has faced its first slowdown in its economic growth being the world's largest energy consumer. The sudden decrease in demand led the fears of over-supply for fuel and oil products and resulting in a fall in prices. The Organization of the Petroleum Exporting Countries (OPEC) met to discuss this issue on Friday, March 6., 2020.
At their summit, OPEC countries agreed to cut another 1.5 million barrels per day from their production. They then met with the Russian counterpart to cut off its production 500,000 BPD. but Russia did not agree. Talks continued as stock markets closed.
When Russia did not negotiate, OPEC countries decided to increase production until Russia relented. Talks continued while markets closed on Friday. When they reopened on Monday March 9, most companies lost millions of pounds of value.
Companies' oil reserves are worth around half what they were at the start of the year. The value of giants like BP reflects this: Today, BP's market cap is worth 51% of what it was at the start of January.
Oil price wars began with a decrease in supply and demand within China. As the virus spreads, other governments expect similar effects.
Austrian oil company OMV said Europe's demand was steady, except for kerosene. As governments advise people to reduce social contact, and much international travel is banned, less air travel means less kerosene consumption. This is particularly noticeable in transatlantic flights after the US stopped all travel with Europe.
As demand decreases in Europe and the US, and Covid-19 affect partially controlled in China, so it hoping to restore production. However, in its monthly report, the International Energy Agency predicted an annual decrease in demand of 90,000 barrels per day, the largest fall in a decade.
US oil company Chevron has asked employees to defer travel, and it was among the first to send downstream employees home. The company sent employees at its London offices home on February 26 after an employee displayed "flu-like symptoms". US, Canada, Europe are screening workers and visitors. Offshore Technology that screening levels were based on criteria that include local health authority recommendations and regulations, the number of recent travelers at the facility, and the capability of health infrastructure in the community. If any decisions are taken by the government on working from home, and specific travel guidelines will be made locally, based on local circumstances and in consultation with appropriate experts, our economy will support it?
Ben May, head of global macro research at Oxford Economics, said in a report, "From an economic perspective, the key issue is not just the number of cases of COVID-19, but the level of disruption to economies from containment measures".
With the same tune, we also like to express our concern that the global and national financial downturn just started to show its face, and none of us know where and how severe it impacts will be in the future and how quickly the world will cover this loss.
About The Author
Mr. Md. Mofijur Rahaman, CGIA, CMA-Aus
Chief Financial Officer of Lub-rref (Bangladesh) Limited.
Mofijur Rahaman is a highly accomplished, result-driven senior accounting and financial management executive with more than 12 years of progressive experience in finance and management within start-ups and global multi-million dollar organizations. Demonstrated ability to streamline business operations that drive growth increase efficiency bottom line profit. Strong qualification in developing and implementing financial controls and processes in addition productivity improvements and change management. Processes solid leadership, communication, and interpersonal skills to establish reports with all staff and management levels.
Mr. Mofijur Rahaman started his career with Central Insurance Co. Ltd. in the Internal Audit department from December 2008 to July 2010 as a Manager (Internal Auditor). He joined to Lub-rref (Bangladesh) Limited as Manager-Finance & Treasury in December 2012. Earlier, he worked with Fiber @ Home Ltd. & Suruj Miah Group of Industries as Manager (Finance & Accounts). He has completed his Master's degree in Business Administration from Northern University in 2010 and a Master's degree in Business Studies from National University in 2009. He has completed his CA article ship from G. Kibria & Co. Chartered Accountant firm from December 2005 to December 2008. After Completed CA Course, he also Passed the Professional Examination – Knowledge Level under the Institute of Chartered Accountant of Bangladesh (ICAB). He is a member of the Institute of Chartered Global Investment Analyst (CGIA), USA, and also a member of The Institute of Certified Management Accountant-Australia (CMA-Australia).
His expertise in Accounting & Financial Management, IPO (Book Building Method) & Investor relations, Controllership & Decision Support, Business Planning & Analysis, Growth strategy Development, Performance measurement, Global Operation efficiencies, Financial Analysis & Reporting, Resource Management, Interim Accounts, Internal Audit, Cash Management, Inventory & Fixed Asset Management, make him a strong wing for the company.