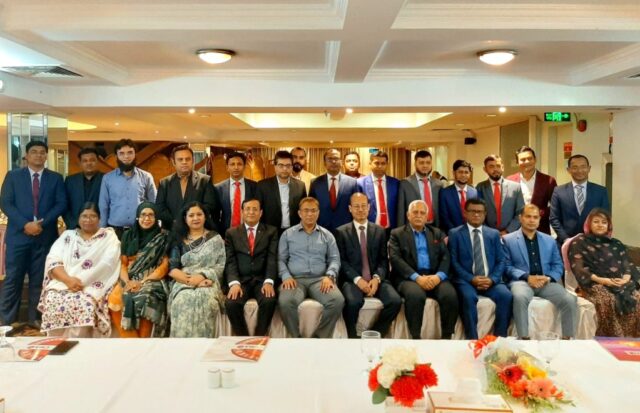 ICMA Australia Bangladesh Chapter recently arranged a general meeting with all the qualified CMA members in Bangladesh.
Dr. Chris D'Souza FCA, FCPA, FCMA Chief Operating Officer of ICMA Australia chaired as a Chief Guest. Mr. Masud Khan FCA, FCMA Chief Advisor of Crown Cement and Mr. NKA Mobin FCA FCS CMA (Aus) Managing Director & CEO of Emerging Credit Rating Limited chaired as a Special Guest.
Ms. Nasrin Nahar Jeneva, Editor of The InCAP, also attended and delivered a worthy speech regarding the Management Accounting Profession. Mr. Zakir Hossain CMA (Aus) Chief Financial Officer of Innovative Knitex Limited conducts the session.
At the end of the program, a Certificate Giving Ceremony held and distributed to all newly Qualified Management Accountants.