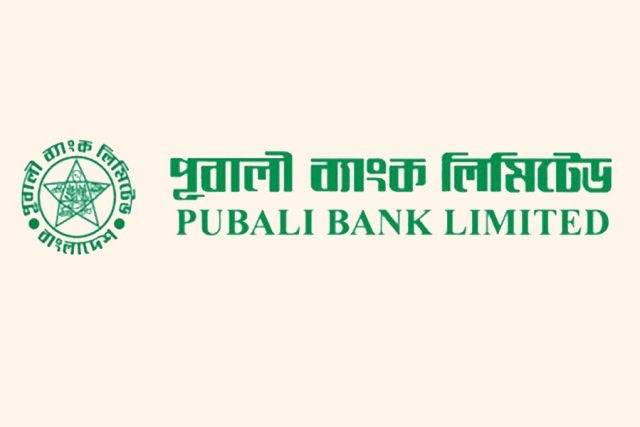 Pubali Bank's expansion of its banking operations has been aided by strong corporate governance and the deployment of technology-driven methods. The lender, founded in 1959, has become a role model for the country's banking system. So, Pubali Bank is growing digitally. It currently has physical and digital activities to reach out to the general public throughout the country.
"We have been in the banking business for 64 years. But nevertheless, we are expanding our operations", Pubali Bank Managing Director Safiul Alam Khan Chowdhury remarked. In the country's banking sector, a long road establishing strong governance year after year is uncommon, yet the lender has done so effectively. Public Bank's default loan ratio, one of the most important indications of a bank's financial strength, is 2.90 percent, well below the industry average of 8.12 percent. "In terms of firm dedication and good attitude for sustaining corporate governance in all tiers of the bank, we have an unequaled and proficient board of directors," Chowdhury remarked.
The board has given management complete autonomy, allowing it to run smoothly and play a key role in expanding its reach. For the past ten years, the bank has grown by 20%. Loans, import and export facilitation, remittance conveyance, and profit data indicate that the economy is growing. Loan disbursement, for example, increased by 19.36% in 2021 compared to the previous year, while deposits increased by 7.76%.Export finance increased by 45.58 percent, while import financing increased by 70.35 percent. "Despite our accomplishments, we are not resting on our laurels. We're not going to come to a halt here. Instead, we intend to go big with digital tools. "Chowdhury began his career at the bank in 1983 as a probationary senior executive.
For the past 39 years, he has worked for the bank. He was promoted to managing director by an additional managing director in April of last year. Although the bank has a significant physical presence in rural areas, it has already implemented many digital initiatives to reach out to tech-savvy youths. Bangladesh's outlying and metropolitan locations have 490 branches, 39 sub-branches, and 17 Islamic banking windows.
"Banking will be different in the future. That is why, to capture it as soon as possible, we are fast adopting digital technology and solutions," Mr. Chowdhury elaborated. The digital age is the name given to the twenty-first century. Furthermore, the coronavirus pandemic has impacted people's lifestyles and business practices. As a result, customers increasingly rely on digital means to access financial services since the environment has changed.
The new normal has accelerated the bank's efforts to accelerate its digital transformation. Pubali Bank already has an in-house banking software-based real-time centralized online banking network. It offers online banking, mobile banking, and credit card services (debit and credit).
In August 2020, the bank released "PI Banking," an app-based banking product. Furthermore, e-KYC (electronic know your customer) and an e-KYC-based instant account opening system have already been implemented. Pubali Bank is currently working on software to support QR code-based payment systems. Clients will be relieved to learn that intra-bank online banking is completely free, regardless of the volume or frequency of transactions.
"The bank has no hidden charges for maintaining accounts, giving loans, or storing deposits," Chowdhury, a postgraduate from the University of Dhaka, explained. "We have a dedicated team working to achieve the bank's objectives." "Grievance management, gender equality, timely promotion, and pay scale are all topics we cover. Chowdhury said, " a pleasant working atmosphere promotes job satisfaction and competency growth, "Chowdhury said.
The bank has also established a retired employees' welfare fund to receive assistance from the lender if any of them experiences a crisis. Pubali Bank sets aside Tk 50 lakh from its annual net profit to grow the fund, which presently stands at Tk 6 crore. The bank is also working to implement the government's National Financial Inclusion Strategy, which aims to bring the unbanked into the official financial system. Most banks are reluctant to create branches in rural regions because they are expensive and take a long time to break even.
Although mobile financial services and agent banking are widely available in Bangladesh's rural areas, all financial assistance cannot be delivered through these two channels, according to Chowdhury. "As a result, the central bank's policy of establishing a sub-branch is unquestionably a wise decision. This method is both cost-effective and user-friendly." Pubali Bank plans to open more than 215 sub-branches in the next two years. The seasoned banker also addressed many pressing economic challenges.
"This year, there will be more domestic inflationary pressure," he said, adding that remittance flows may also drop. Foreign exchange pressures are also putting undue strain on the country due to rising imports. However, the government's stimulus initiatives have already effectively countered the difficulties. According to Chowdhury, eliminating the moratorium facility will have little influence on default debts. "However, if additional policy support is provided, it will benefit banks."
To read more Economical articles, Please Click Here!