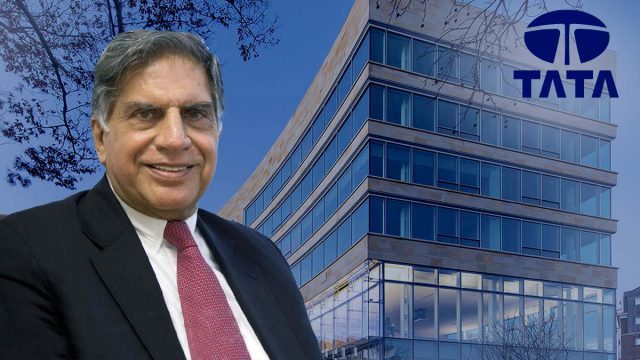 Navigating the dynamic realm of global business, Ratan Naval Tata stands tall as a paragon of visionary leadership, unwavering commitment, and transformative innovation. With a career spanning decades and leaving an indelible mark on diverse industries, Ratan Tata's life and legacy are nothing short of remarkable. This article delves into the captivating journey of Ratan Naval Tata, highlighting his accomplishments, leadership style, and the profound impact he has made on the business landscape.
Early Beginnings and Formative Years
Ratan Naval Tata, born on December 28, 1937, into the illustrious Tata family, was destined to inherit a legacy of business excellence. After graduating from Cornell University and later pursuing an advanced management program at Harvard Business School, he equipped himself with both knowledge and vision. His early professional life saw him taking up various roles within the Tata Group, gaining insights into different aspects of the conglomerate.
Taking the Reins: A Transformative Leadership
Ratan Tata's ascent to the role of Chairman of Tata Sons in 1991 marked a pivotal moment in the Tata Group's history. He inherited an empire facing myriad challenges and set out to steer it towards unprecedented growth. His leadership style was defined by his ability to combine tradition with innovation. Under his guidance, the group diversified globally, delving into sectors such as telecommunications, information technology, and automobiles.
One of his most noteworthy achievements was orchestrating the acquisition of Jaguar Land Rover, which not only bolstered the Tata Group's international presence but also exemplified Ratan Tata's audacity in making bold business decisions. His commitment to sustainable business practices also led the Tata Group to become a torchbearer for corporate social responsibility, setting an example for others to follow.
Innovation and Resilience
Ratan Tata's reign at the helm was marked by a relentless pursuit of innovation. The Tata Nano, often dubbed the "world's cheapest car," was a testament to his dedication to making mobility accessible to millions. While the Nano faced challenges, it showcased Tata's determination to push the boundaries of possibility.
In the face of adversity, such as the global financial crisis of 2008, Ratan Tata's resilience shone through. His decision to continue funding Jaguar Land Rover during the crisis illustrated his unwavering commitment to his employees, the brands, and the larger vision he held for the group.
Legacy and Beyond
Ratan Tata's impact extends beyond the boardroom. His philanthropic endeavors, including the establishment of the Tata Medical Center and the Tata Trusts, underscore his commitment to societal betterment. His vision of inclusive growth and sustainable development has left an indelible imprint on the business world, inspiring leaders to blend profitability with a sense of responsibility.
Even after stepping down from the position of Chairman, Ratan Tata's influence endures. His advisory role in various startups and his investment in emerging technologies demonstrate his keen interest in fostering innovation and nurturing the entrepreneurial spirit in India.
Epilogue
The life journey of Ratan Naval Tata is a testament to the power of visionary leadership, resilience in the face of challenges, and an unwavering commitment to ethical business practices. From spearheading the expansion of the Tata Group to championing social causes, Ratan Tata's legacy is woven into the fabric of India's modern business landscape. His story serves as a guiding light, inspiring present and future generations to dream big, think bold, and lead with integrity. Ratan Naval Tata, a true visionary, has not only shaped businesses but also touched hearts, leaving an indelible legacy that continues to evolve and inspire.
Here are some links for our readers with valuable perspectives from reputable sources that support and expand on the ideas discussed in this article. Explore and enrich yourself.
Read more from our The Mastermind Section: Click Here