An initial step in a lengthy history of performance and speed in Herzogenaurach, Germany, the brothers Rudolf and Adolf Dassler started the "Gebrüder Dassler Schuhfabrik" (Dassler Brothers Shoe Factory). But, unbeknownst to them, they are laying the foundation stone for the world's sports shoe capital. Indeed, it's a Triumphing Journey of PUMA.
They aren't the only shoe manufacturing in the town. Smaller factories are strewn about the city, though many did not survive the 1950s and 1960s. In 1919, the brothers opened a factory in their parents' home, expanding into a proper facility in 1924.
At the 1928 Olympic Summer Games in Amsterdam, most German participants wore Dassler spikes. While wearing Dassler spikes, Jesse Owens won four gold medals at the 1936 Berlin Olympic Games. More medals followed, including seven gold and five bronze for world-class competitors wearing Dassler footwear. However, the first records are also broken: two world records and five Olympic records. It's their big break on the international stage.
The Dassler brothers split up 28 years after launching their company and went separate ways. Rudolf Dassler moved into a house that belonged to the Dassler family. He turned this storage facility into a factory with the help of 14 employees and started his own business. So let's begin PUMA's History.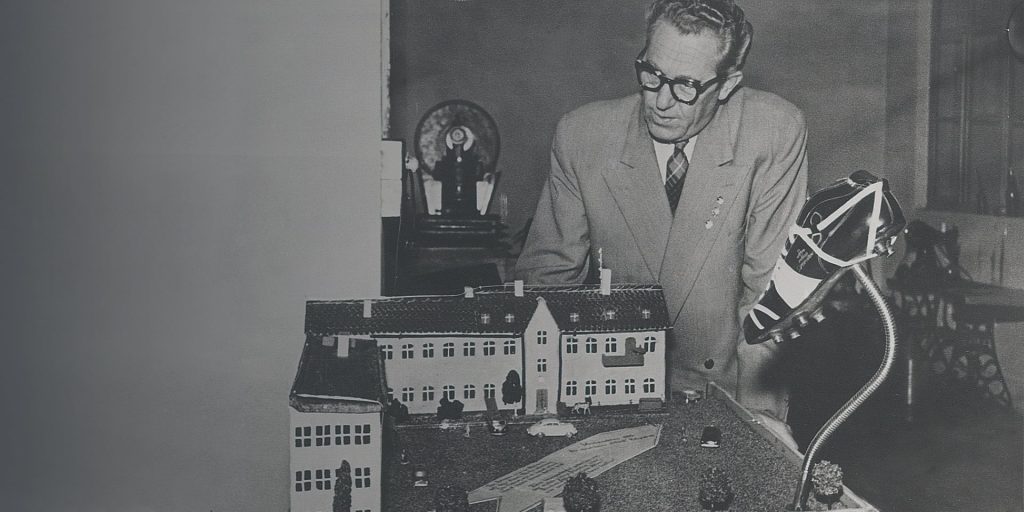 The "Sportschuhfabrik Rudolf Dassler (RUDA)" was founded in January 1948 and began operations a few months later, on June 1, 1948. However, it took another four months for the PUMA brand to emerge: on October 1, 1948, the German Patent and Trademark Office registered "PUMA." Rudolf Dassler announced his plan to rename the company "PUMA Schuhfabrik Rudolf Dassler" in a letter to partners and consumers in December 1948.
On January 14, 1949, the new company's information was entered into Germany's commercial registry. Rudolf Dassler's success was maintained even though he had to start from scratch. PUMA's debut football boot, the "ATOM." Several West Germany's national team members wore this footwear during the country's first postwar football match, a 1-0 victory against Switzerland in 1950. Herbert Burdenski, who scored the game-winning goal, was the player. The history of sports and the corporation's history became inextricably linked from that point forward.
Since the Middle Ages, Herzogenaurach has been a shoemaking town. It has grown into the world's athletic shoe capital throughout the years.
1952
INNOVATING FOOTBALL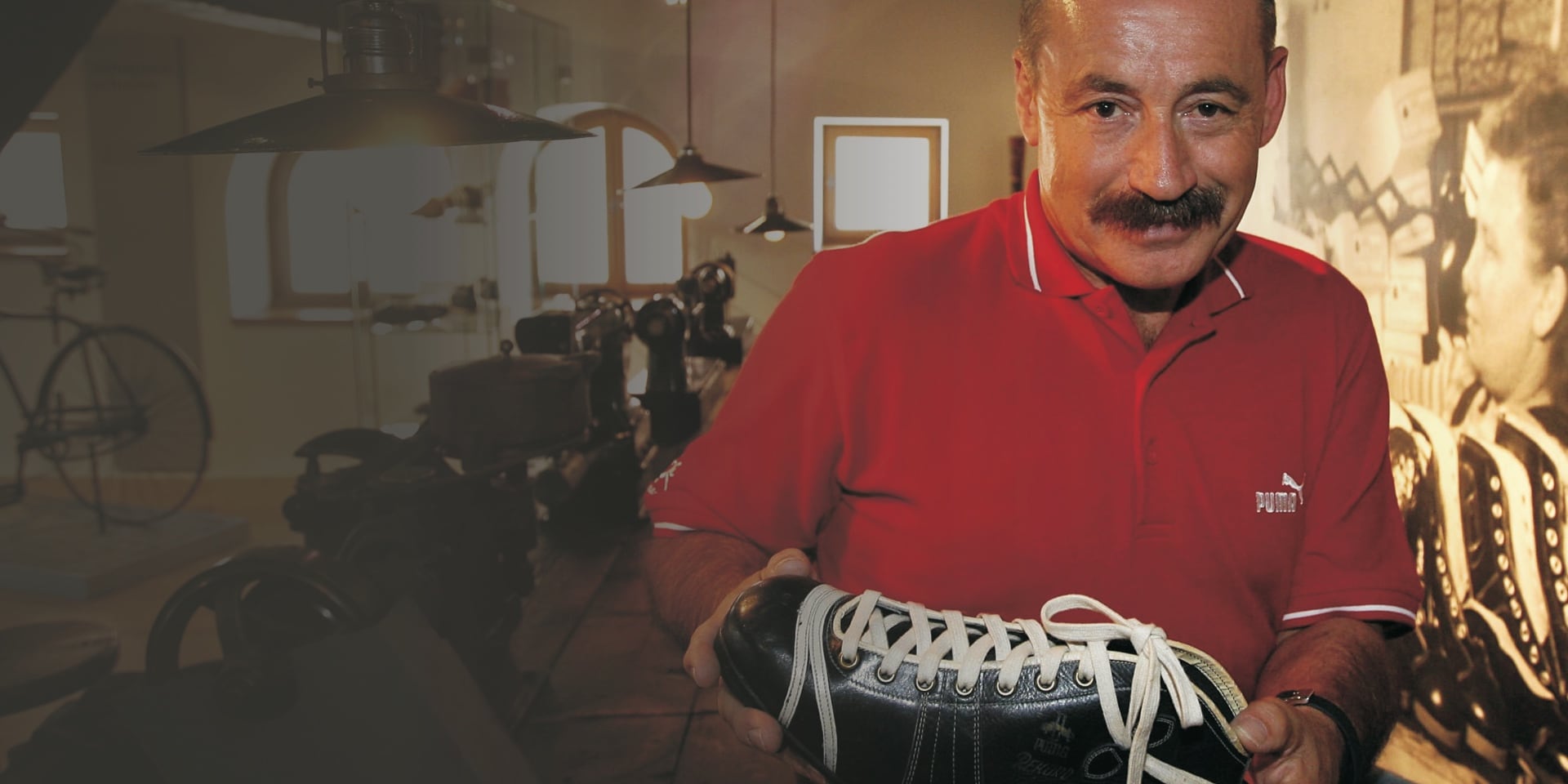 The introduction of PUMA's SUPER ATOM in 1952 caused quite a commotion. Rudolf Dassler works with Sepp Herberger, West Germany's national coach, to create the world's first screw-in stud boot. For PUMA, it signifies the beginning of our football tradition, in addition to a successful product launch.
1954
GROWING HERITAGE
The PUMA BRASIL shoes perform just as well as their predecessors. After supplying the majority of Hannover 96's equipment, the team wins the German league in May 1954, defeating FC Kaiserslautern in the final. We celebrate our joint success with the ad campaign "So war es in Hamburg," we celebrate our mutual success.
It's also the year that the first PUMA running shoes are used in a world record attempt. Heinz Fütterer, wearing PUMA running shoes, smashes the 100m world record in Yokohama, Japan, with a timing of 10.2 seconds. Four years later, he adds to his achievement, setting the world record in the 4x100m relay, in classic PUMA form. It's all a significant triumph for the young "Schuhfabrik Rudolf Dassler."
1958
ELEMENTAL DESIGN 
A year later, the second brand logo was patented: the "formstrip," which was initially designed to keep the foot in place within the shoe but is now a common PUMA trademark that can be found on practically all PUMA shoes and is also used as a design element on our garments. And it's right on time: the formstrip may be seen all around the world thanks to developing media!
With Brazil's victory in the FIFA World Cup, PUMA is also spotlighted. Because PUMA football boots are the only German-made football footwear in the final, it's a win for both of us. PUMA has launched an advertising campaign to commemorate the Brazilian team's victory.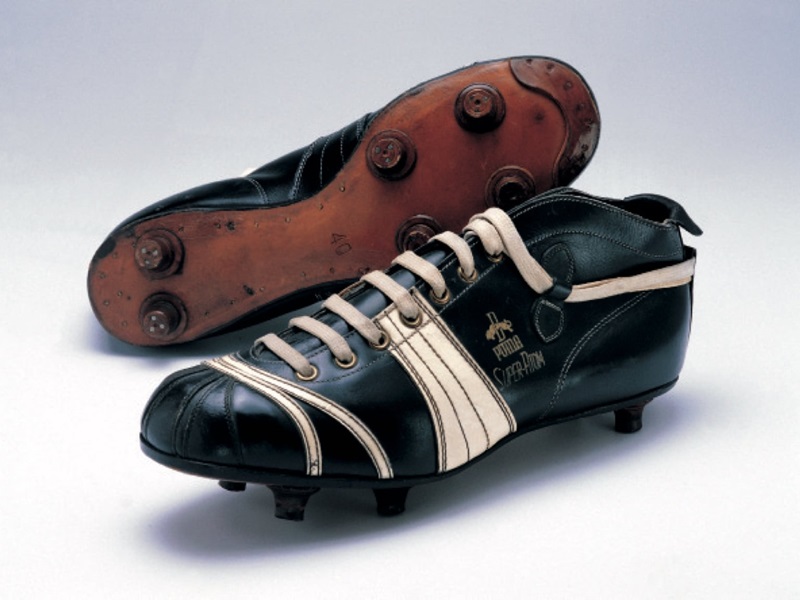 2010
BETTER TOGETHER
At the FIFA World CupTM 2010 in South Africa, PUMA sponsors seven football federations, including the African Teams Ghana, Cameroon, Ivory Coast, Algeria, Italy, Switzerland, and Uruguay. In addition, they launched the Africa Unity Kit, the world's first continental football kit, endorsed by all PUMA-sponsored African teams and worn as a third kit by their partners in a gesture of continental unity.
COBRA PUMA GOLF
PUMA first entered the golf market in 2006, offering fashionable, performance-ready attire, footwear, and accessories to assist golfers of all levels in enjoying the game and playing with confidence and style. In 2010, PUMA expanded as a brand by acquiring Cobra Golf, a company known for its technologically advanced, game-changing equipment. COBRA PUMA GOLF offers consumers a complete 360-degree package of revolutionary golf items and fashion-forward flair. Rickie Fowler has established himself as one of the game's most recognizable figures after signing with PUMA in 2009. Rickie is known for his bright flair and Sunday orange, and fans are liked by fans for his honesty and enormous talent and desire on the golf field.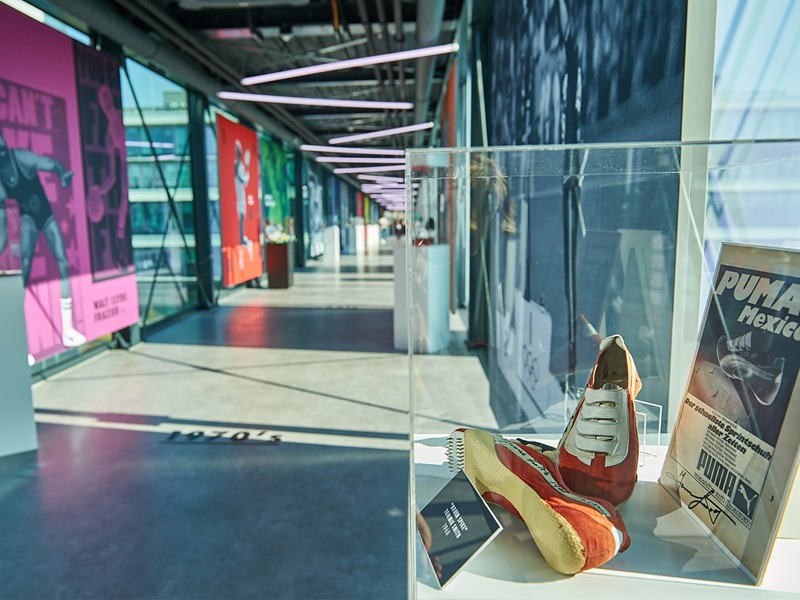 2012
EVOLVING
Borussia Dortmund, the German Bundesliga champion, joins PUMA's football portfolio, staying true to their football heritage. BVB made it to the Champions League final in the first season of the collaboration, led by their charismatic coach, PUMA partner Jürgen Klopp, and PUMA star Marco Reus.
2012
LIVING LEGEND
PUMA-sponsored track and field competitors won 19 medals at the London Olympics, including twelve for the Jamaican squad.
Usain Bolt, who won three gold medals in his second consecutive Olympics, demonstrates his indisputable reputation as a sporting hero by being the first athlete to defend both the 100m and 200m Olympic titles in classic PUMA flair.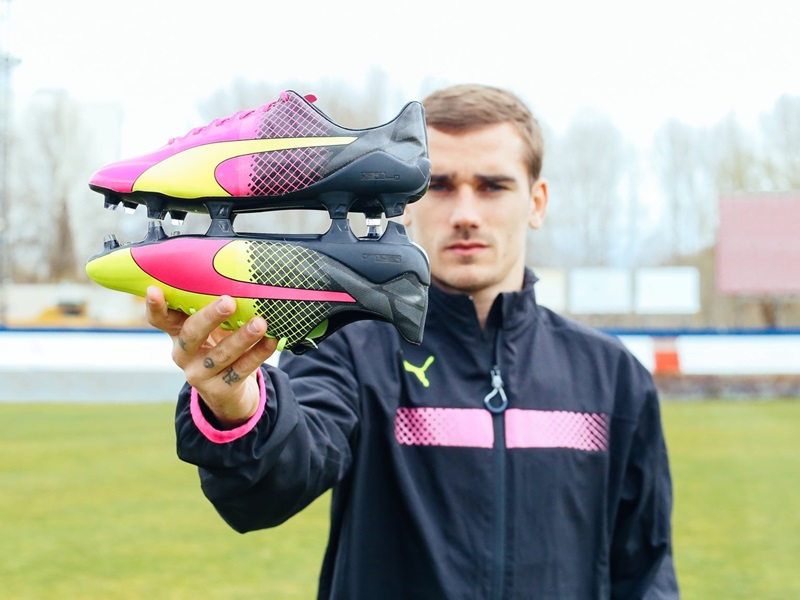 2013
CAPTAINING THE TEAM
The Administrative Board of PUMA SE has appointed Norwegian Bjrn Gulden as the new Chief Executive Officer, effective July 1, 2013. (CEO). The former footballer brings to PUMA approximately 20 years of worldwide expertise in the sporting goods and footwear industry, where he held several managerial positions.
On the field, PUMA signed Mario Balotelli, an international legend. The Italian striker joins PUMA Usain Bolt, Sergio Agüero, Cesc Fàbregas, Marco Reus, Radamel Falcao, and Rickie Fowler as the newest athletic superstar's family of elite players and athletes.
2014
BETTER KICKS
Arsenal Football Club and PUMA have announced a long-term relationship, which will begin on July 1, 2014. As a result, we were granted broad licensing rights to create Arsenal-branded items globally. It is the most significant agreement in both PUMA and Arsenal's histories.
But it isn't all that is going on on the field. Their most potent football boot, the evoPOWER, is introduced, and it quickly becomes a crowd favorite at the World Cup in Brazil.
evoPOWER is designed to improve a player's natural kicking ability, power, and precision when striking the ball and is inspired by the freedom of movement of barefoot kicking. In addition, it includes the most modern PUMA technology to date.
The 2014 FIFA World CupTM in Brazil is proving to be an excellent showcase for their cutting-edge football technology: Both PUMA's colorful pink and blue interpretation of their revolutionary evoPOWER and evoSPEED football boots Tricks – seen in 72 percent of all games – and the eight different National Team shirts featuring PUMA's apparel innovation PWR ACTV, as well as PUMA's colorful pink and blue interpretation of their revolutionary evoPOWER and evoSPEED football boots Tricks – are eye-catchers and generate a lot of positive headlines.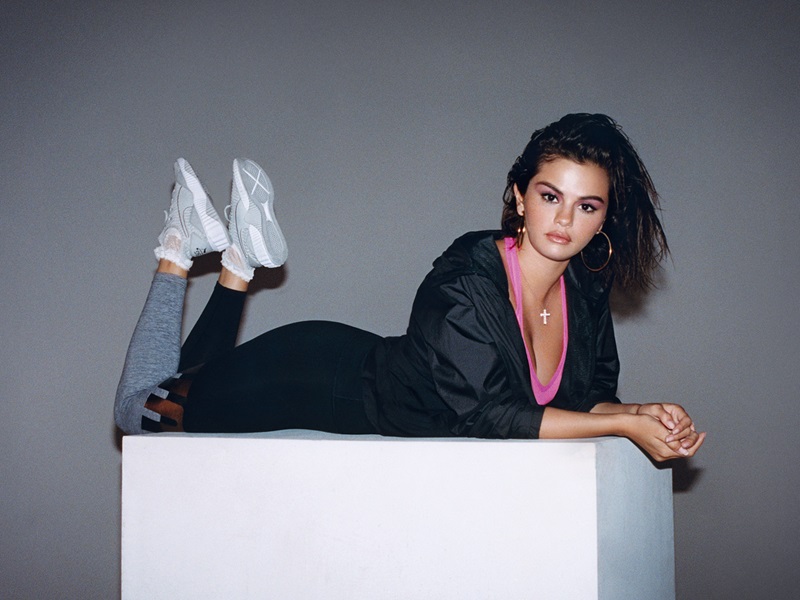 2017
PUMA had a banner year in 2017 – both in sports and business. They accomplished revenues of more than four billion euros for the first time in the company's history, while PUMA teams and athletes celebrated huge successes worldwide.
At the end of the 2016/17 football season, their partnered teams won three of the world's most prestigious trophies: Borussia Dortmund won the German DFB Cup, Arsenal FC won the FA Cup, and Chivas USA won the 2017 Liga MX Clausura title.
Selena Gomez, an American singer, actress, and producer, has announced a long-term partnership with PUMA. She is more than a brand ambassador; she also assists PUMA in improving its Women's section. Lewis Hamilton joins the PUMA 24/7 campaign as an official ambassador for Men's Training Business, expanding their brand's performance philosophy in an era where exercises are no longer limited to the gym.
Entrepreneurship and innovation are essential for businesses that modify their products and services. The latter enterprises can use innovative methods and entrepreneurship to build their brand and become market leaders in doing things that benefit society and their businesses and contribute to improvements in industry practices over time. That is why PUMA made their slogan FOREVER FASTER FROM DAY ONE by following PUMA TIMELINE.
To explore more Entrepreneurship stories, Please Click Here!