Farzana Afrin Tisha
Head of Cloud Business
Brain Station 23
As we navigate to technological advancement, cloud computing has become a popular technology that enables organizations to scale, maintain flexibility, and focus their efforts on business operations, not managing complex IT infrastructure. While developing countries are already in the process of adapting such facilities, Bangladesh is no exception. Although the concept is entirely new to the majority, many small to large companies opt for cloud computing.
Hence, it initiated the necessity for cloud service. Brain Station 23 is the torchbearer of such a great initiative, and behind the scene, a number of talented minds are working relentlessly to make it happen in the country. Of all those brilliants, let's introduce Ms. Farzana Afrin Tisha, Head of Cloud Business of Brain Station 23, who has been playing the most significant role in catering the absolute quality cloud services to its clients and inspiration for women.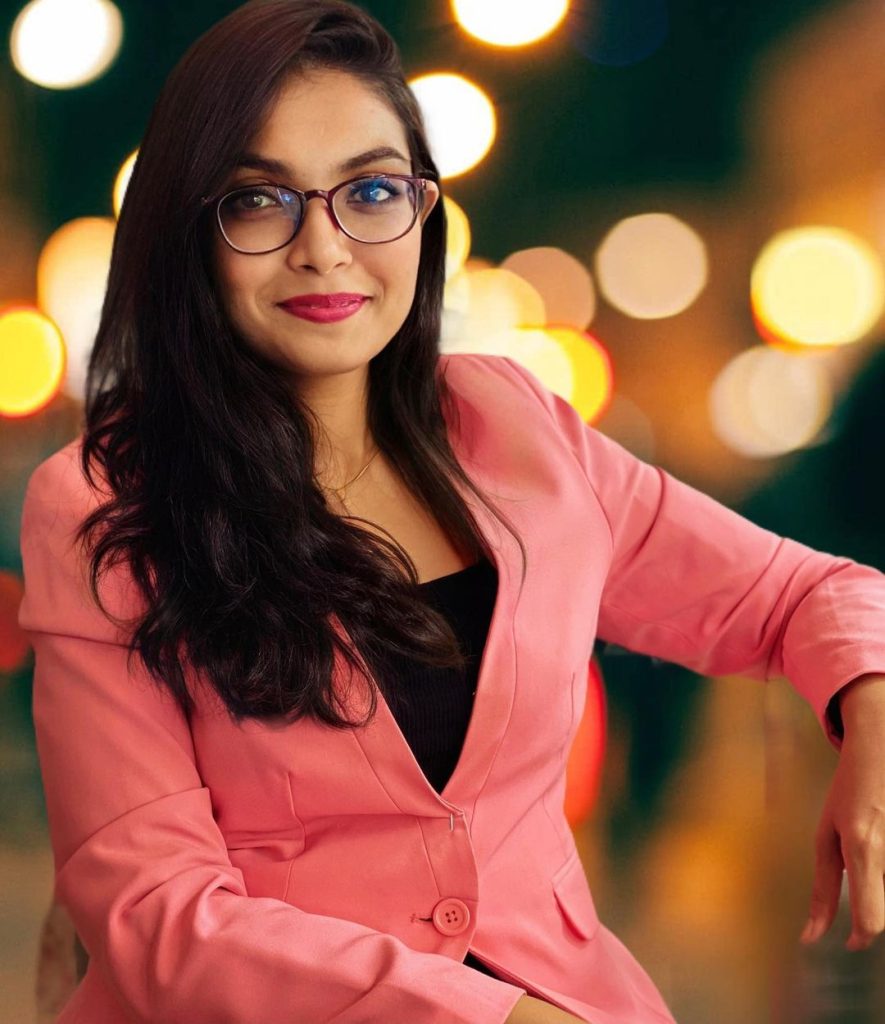 The InCAP: Ms. Farzana Afrin Tisha, please share your career synopsis.
Farzana Afrin Tisha: I have been helping customers to move towards digital transformation through technology services & platforms. I worked in Business Development, Marketing, and Sales at multiple IT companies valuing $B. Software products & services sales and partnership strategy professional. All over, I am involving in:
Head of Cloud Business, Brain Station 23 Limited
Senior Marketing Manager, Genex Infosys Limited
Marketing & Business Development Manager, Brain Station 23 Limited
Director, Women in Big Data Bangladesh
Advisory Board Member, Global Chambers Dhaka
Facilitator #IAmRemarkable by Google
Co-founder, AWS User Group Bangladesh
I advise tech startups, IT companies & SMEs in the areas of marketing, sales & business development- this is my way of giving back to the tech community. I am an active advocate for inclusion & diversity because I believe inclusion is about supporting people irrespective of background and demography in their journey towards personal & professional growth. I try to contribute towards inclusion by connecting & helping people in various areas- like Startup Fundraising, Technology-business Advising, etc. via my nonprofit ventures.
My Domains :
I often speak & organize Tech-business webinars and conferences. I have 7+ years of experience working in tech companies, nonprofits, startups, advising cloud companies, etc.
How others describe me:
Open, Straightforward, Focused, Go-getter, Pleasant & Polite.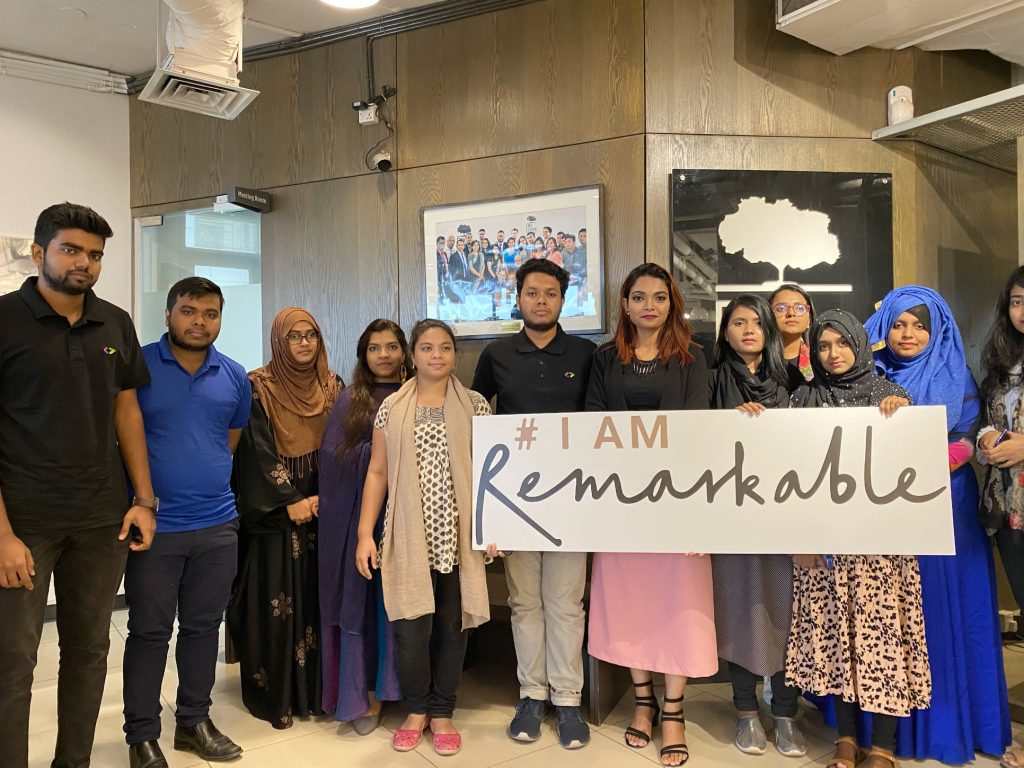 To what extent does your motivation help you‌ thrive in your career?
Reaching goals gives me a sense of satisfaction and fulfillment. There is no better feeling than achieving what you desire. I am always motivated by my passion for small success. This makes me work hard to reach my goals in life. Family's inspiration and support from my peers, helping others, and empowering people are some factors that motivate me to do a good job. These factors give me a unique opportunity to learn from my mistakes and experience to get the best out of life.
What challenges do you face while playing your role, like providing cloud services, and how do you overcome those?
I've often received misogynistic comments, both when I won a project and failed to complete one. i.e., if I win a project, it could be because I'm a woman, and the decision-makers felt sorry for me, so I got it onboard. If I fail, it's because women aren't committed to their careers, and this can happen as a result. I'm bothered by sexist remarks about why you need a specific salary when you have a husband.
As part of my attempt to overcome bias, I've decided to speak up about this conduct. When I read such misogynistic comments, I no longer remain mute; instead, I actively participate in the conversation. "Women often take on more to be noticed by individuals on the executive team but then wind up overburdened," I tell anyone who tries to make my success as a woman simple. And we, women, take on far more than we should. We make every effort to complete all tasks. As a result, it is never easy, but rather a piece of continual evidence that got us to this point.
I've always been interested in technology, and I've seen many ladies miss out on so much because they don't try to interact, and we don't have many role models to look up to!
When I tell customers or others in my field that I work at a senior level in my sector, they are usually astonished or horrified. Because of long-time biases, I've had to work harder and longer than others to get to where I am now, particularly in terms of earning clients' trust as a techno-commercial specialist in the cloud domain. Nevertheless, my inner resolve to master my technical domain, and in particularly difficult situations, to prove to all naysayers that I am more than capable of succeeding, has kept me going. Customers are at the center of the professional world; society is diverse, and I believe that in order to serve its customers properly and give excellent service levels, the business must be diverse as well. Diversity cannot be realized without including people of different genders, faiths, races, education levels, sexual orientations, and other characteristics.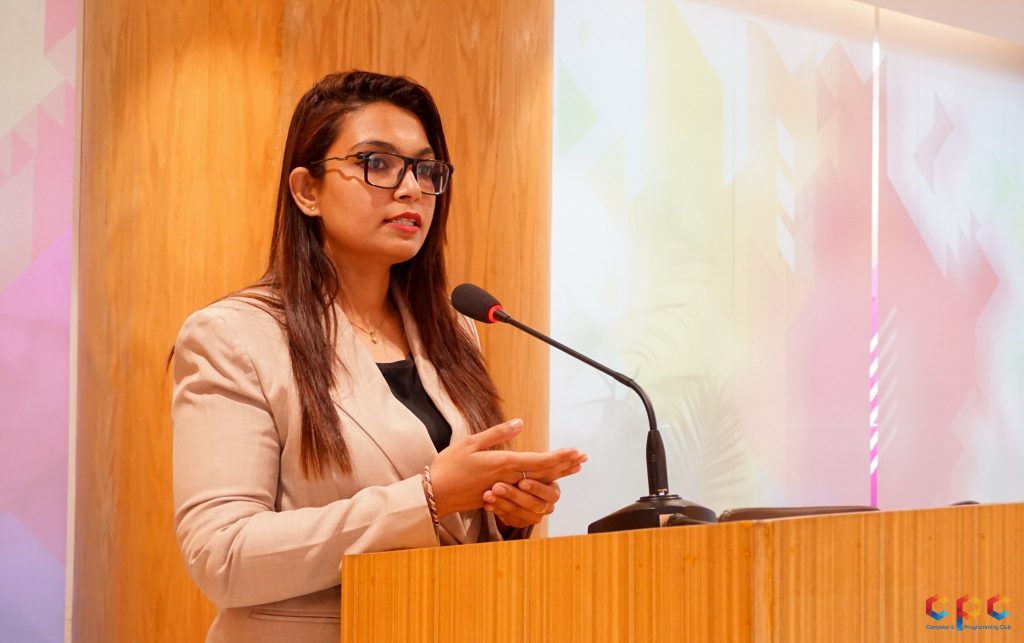 Ms. Tisha, since cloud business has not been that popular in Bangladesh, what is your strategy to aware people?
It's easy to get sidetracked in the technology business, especially in recent years, with work that doesn't enhance your talents. The most important thing is establishing and prioritizing your ultimate value as a techno-commercial specialist.
Cloud technology was once more than a mystery and wasn't simple enough for commercial and industrial use. But today, experts from the world's foremost computer corporations, such as Amazon, Google, Microsoft, etc., accept and acknowledge the cloud. As a major force, the cloud is reshaping the entire IT environment, from how data centers are built, the software is deployed, and upgrades are managed, among other things. Moreover, cloud computing is becoming increasingly important in the commercial world. Thousands of businesses of all sizes across a wide range of industries are turning to cloud-based software, platforms, and even infrastructure to simplify operations, decrease IT complexity, improve visibility, and lower enterprise maintenance costs.
As a major software development and service company in the country, BS23 employs a qualified team of Cloud and Cyber Security experts who have been acknowledged by different OEMs, like Amazon Web Services, with certifications & designations. The company is also the one & only Advance AWS Partner in Bangladesh, providing services around the globe.
To build awareness, we've built tech communities and organized many voluntary activities & technical sessions & meetups with our specialists around the world so that we can first make awareness among the tech professionals in Bangladesh and to help them with the right tools to guide them with technical implementations.
The world is pacing fast and so is technology! That said, what are the scopes Bangladesh has in the cloud business?
Bangladesh is now poised to become the next big cloud market, as a slew of hot IT startups with the potential to become billion-dollar businesses are sprouting up here. Not only in Bangladesh but in all third-world countries, cloud computing is playing a critical role in the growth of these businesses.
AWS, Azure, Google Cloud Services, and Oracle, among other large cloud service providers, are actively working with their Bangladeshi partners to spread their cloud services. These giants' local partner companies are likewise working hard to reach every company in Bangladesh. In addition, they are attempting to persuade them of the value and utility of cloud computing services in Bangladesh.
Cloud-based management solutions are becoming more popular among businesses. According to a recent IDC Vendor Spotlight survey, 50 percent of customers seeking new IT operations analytics solutions want to shift away from on-premises solutions and toward cloud-based options.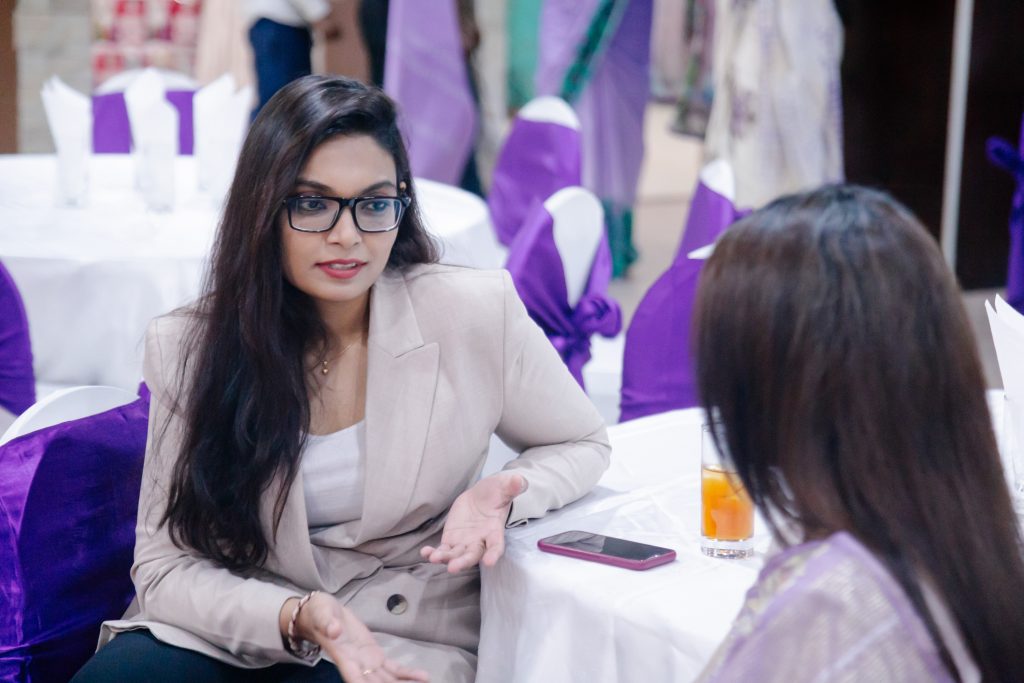 In 2016, revenue from public cloud-delivered system management increased by 46%. Moreover, the strong growth of public cloud-based solutions is predicted to continue through 2020, with revenue more than doubling from 2016. These figures demonstrate that cloud-related excitement among IT professionals cannot be overstated.
The future business environment will be entirely data-driven. There is no other way to succeed in this data-driven corporate world than to store as much data as possible and make the most of it. The rest of the globe is moving toward cloud technology to ensure this. Bangladesh is leaning toward more stable cloud solutions as well.
What advice would you give to future candidates who are interested in making their career in the cloud business?
To create a career in this field, you don't need (or even want) 20 years of experience or even a computer science degree. The cloud's foundation is continuous innovation, and we're solving for challenges we don't even know about yet. So think of methods to connect technology to challenge business problems using your intellectual curiosity.
Begin by determining what you want to achieve and what interests you.
This fascinating course will introduce you to cloud computing in general, then provide an overview of the three key platforms – Amazon Web Service (AWS), Microsoft Azure, Google Cloud Platform, etc. before outlining career options per role.
You can grow your portfolio, get references, and obtain hands-on experience in a professional career by doing free work in different technical projects for building a working portfolio. It also demonstrates to potential employers that you are proactive and concerned about your professional growth & contribution to communities.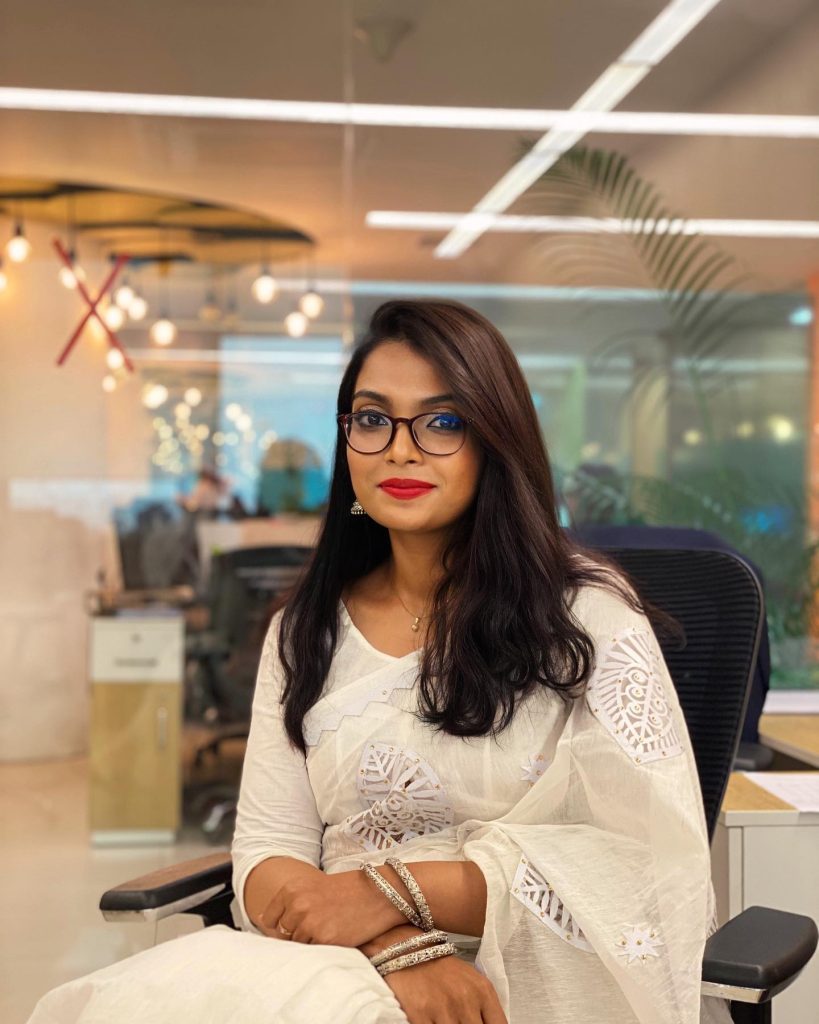 Skill Set:
● Hard Skills: Project Management, Marketing, Business Development, Content Development, Research, etc.
● Soft Skills: Leadership, Communication, Collaboration, Negotiation, Problem Solving, etc.
Favorite Brands:
● Watch – Fossil, Calvin Klein
● Sunglass – Ray-ban
● Perfume – Calvin Klein, Dolce & Gabbana, Versace
● Phone – Apple iPhone 11 pro
Most Preferred Clothing Costume: 
Western
Three things you cannot travel without: 
Passport, Wallet, 1 or 2 Books.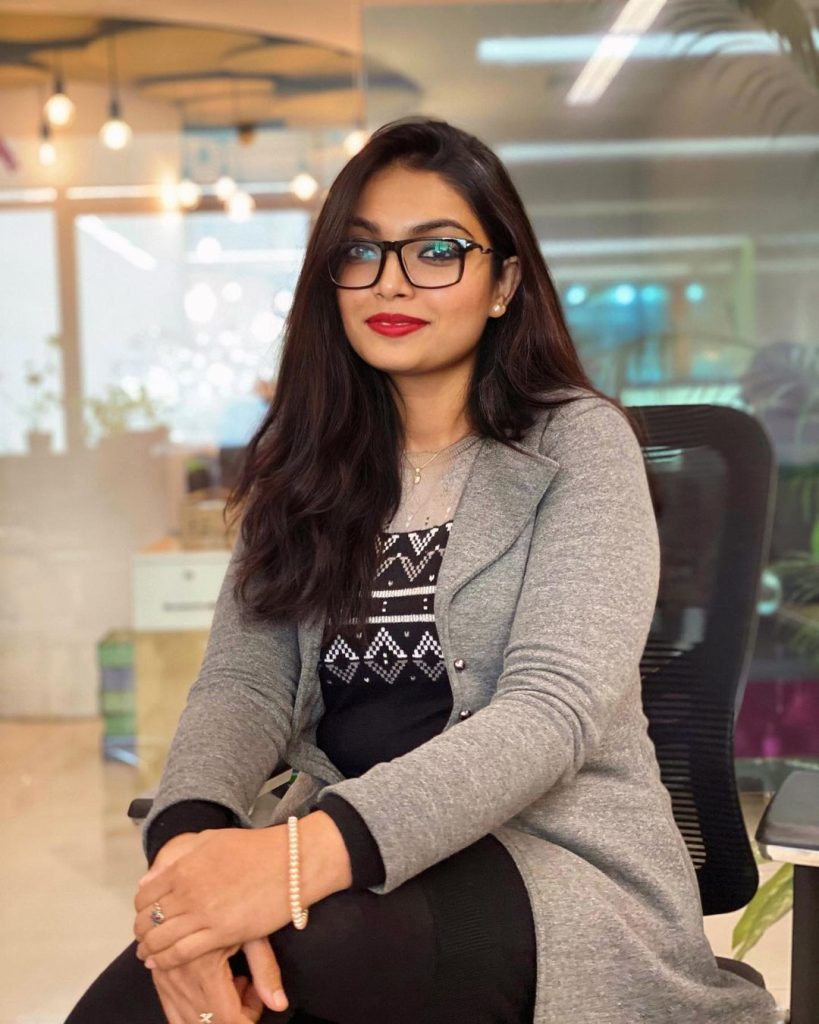 Prayer For The Human Civilization: 
I pray for the ability to be gentle; the strength to be forgiving; the patience to be understanding, and the endurance to accept the repercussions of standing firm in our convictions.
May we believe in the strength of good to triumph over evil and the power of love to triumph over hatred!
The InCAP: Thanks a lot for your time!
Farzana Afrin Tisha: Always pleasure! I wish The InCAP and its team great success.
To read more interviews, Please Click Here!