Engr. Jakaria Jalal
Head of Division, Sales
Bashundhara LP Gas Ltd.
"Connectivity" and "Networking" are possibly the buzzwords right now around the world, wherever you are now and whatever profession you are in. Since evolution, humans are intended to be social with their same norms and customs. Nevertheless, it's one of the strongest tools or survival facts for their sustainability. Connectivity started with messages among each other through signs, language, and letters are being used to be the tools to confer in ages. Over the years, utensils have been developed and changed for perfect communiqué. Changes are constant and inevitable to go ahead with the world's fast-moving pace, and communication tools have been melodramatically reformed over the period.
'Big Bang' in networking happened when the world seemed smaller in size and when internet things came into effect. Still can recall that two decades back, when e-mail communication started, people started connecting with Yahoo Groups or Yahoo Messenger, as the internet was not heavily spread those days, and it was a costly thing too, which implies reach is limited with certain class people. As expected, the internet is getting access to all levels due to its intangible quality of reaching all classes of people once available.
Over the decades, 'internet' words have been submerged with the gang of 'Social Media' hypes, the openness of the internet, availability of technology at moderate prices, and people are being jumped into it with no time. All of a sudden, the world saw a major shift in business modality; even a list of the world's top notches business brand player names is being replaced by tech giants' new social media brands. This abrupt development or exponential growth of social media things created some bizarre human behavior to look into.
The user-friendliness of such social media apps created an impact to root level users to penetrate quickly, billions of users around the world managed them to create spaces for their own virtually. Marketers saw the immense opportunity to reach a fabulous crowd within no time. Brands around the world didn't react late on to it. People's coherent attitude is to show up and react; such platform gave them that level of independence to show their creativity and gesture. As the days progressed, this social media brand started to analyze the audience at such a level so that users can start to feel that anyway. It started using AI (Artificial Intelligence) to predict users' preferences by analyzing their full set of data usage. This actually boosted up users to use more as they started to feel it in their own way of living.
When crowds move from one space to another, it does not only move with the businessman but also move with everything, e.g., economy, politics, religion, all aspects of human lifestyle. Social media things get into the picture with more such a strong presence while its usage is dominating all sorts of indications for living lives. Most users are privileged to use social media not only to connect with closest friends and family but also with mutual friends in the different unknown periphery. Nevertheless, this created a holistic opportunity to cater to users with their own jurisdiction, where they can work as the king of his own kingdom.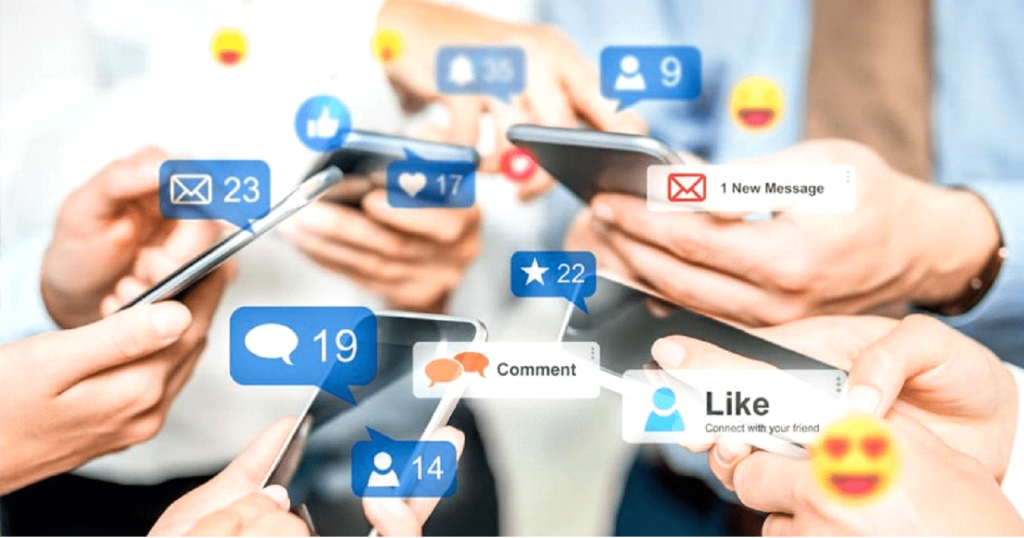 The greatest benefits of social media are to connect with anyone anywhere in the world in no time. Its range spread from every aspect of humankind. It's become the main source of knowledge meanwhile, apart from communicative tools. It didn't resist itself to networking tools rather, it became part of the parcel millions of users to grow their business, companies around the world used it for selling their products to consumers, celebrities using it to connect their fans and followers, and politicians are using it to show their vision. Its openness reaches to such a level when states are also being part of this network to communicate their agenda to mass people. These spreads made social media a new lifestyle for people to live in.
Yet, again when things are being consume as lifestyle part, it needs certain norms to follow and guidelines to make people to understand what to do or what not. With such a sea of blessings from social media benefits, there are lots of curses we saw. Culprits are using it as a platform for illegal activity, too; when good things came closer to each other, bad things came closest there. Bad people started using this platform, and users are being easily trapped with these malfunctions. A recent study shows that the constant usage of social media leads the deterioration of mental health to the critical level and become part of addiction as well which actually leading people to 'non-social' in the name of social. It pushed people to move around virtually more than physically. This is really dangerous feature of 'Social Media'.
'Etiquette' is what we usually know comes from the family we born into, the culture we live in, and the society we grow. Now replace this thing in social media timeline; when you open an account in any platform, you are actually born there; your friends and followers are your family, your groups, and following pages are your society. Every click matters to you now; every scroll is being watched by artificial intelligence. Reactions you are giving to each post are counted, comments of you are being read by thousands may be, your share resembles your thoughts. It has now become a regular thing to let any unknown people to know about you through your social media profile, and it is pretty near the future now when you will be judged by your presence in social media usage mostly. Users must have to understand what to post? What not, what to share? What not? Why am I posting it? What time am I posting it? Does it make sense to share misinformation or misguide my followers? Will it be beneficial for me or my surround with these contents? Will I be taking responsibility if any bad happens by sharing misinformation? Lots of known and unknown questions are there to answer before any activity in social media platform to fit into. Because your every click 'tallies' here.
States around the world are now concerned about social media platform content as well; countries are imposing restrictions for misuse of this beautiful podium. Different tools are in place to find the misinformation contents, and even social media regulators/authorities are implementing their policies and procedures in places to make sure their platforms are being used for good deeds only. Third-party fact checkers' are also in place to check any content authenticity. Apart from the fake or fabricated content, users should also feel what to post about personal interests, contents as well. Time has come to feel that users of each activity are being monitored and used for monetization.
No doubt, nowadays, anyone can deny the strong presence of social media tools in our life; it's become now are part and parcel, and we must not forget that we have our physical life too apart from our mental life; we should not be only concerned about virtual things too, we even should not fully predict a personal life with only social media behavior only. We should be cautious about our consumption of it, but we should not limit our life within it as life is much bigger than social media things, and we should enjoy that life mostly for our future betterment. 
To read more feature, Please Click Here!