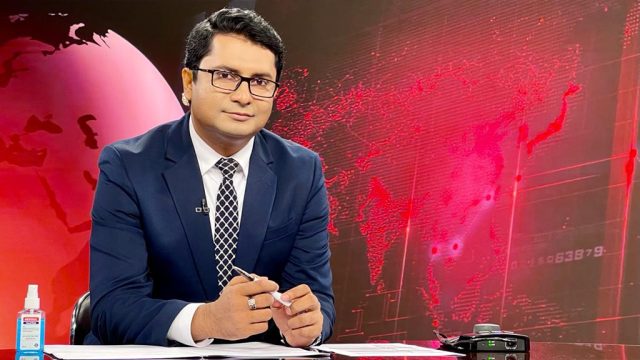 Journalism means collecting, analyzing, and reporting on recent events in newspapers and magazines or editing and publishing news on radio and television. Journalism is a term used in a broad and multidimensional sense. In the broad sense, journalism can also be defined as the work of advertising and public relations workers and professionals in the field of mass communication. The feature contains Journalism Through The Ages.
The practice of reporting and providing information on journalism was limited in ancient and medieval times in Bengal and other parts of India. In ancient India, words engraved on stones or pillars were used to communicate information. Emperor Ashoka issued orders engraved on stones and pillars throughout and outside his empire. He hired spies at home and abroad to gather information. During the Sultanate period, the intelligence chief was responsible for providing information about the empire to the authorities.
Journalism with modern features originated in eighteenth-century Europe. However, due to its colonization, journalism started in Bengal before any other country in Asia. The history of contemporary journalism in Bengal began with the publication of the Bengal Gazette of James Augustus Hickey from Calcutta in January 1780. It was a weekly, political and commercial magazine open to all parties but is not influenced by anyone. Bengali journalism started its journey in 1818. In that year, three newspapers were published, namely Bengal Gazette (Calcutta), Digdarshan (Calcutta), and Samachar Darpan (Srirampur).
Srirampur published the first Bengali newspaper Samachar Darpan in 1818. The first weekly Rangpur Bartabah from the present territory of Bangladesh was published from Rangpur in 1848, and the first weekly Dhaka News from Dhaka was published in 1856. Dhaka Prakash was published from Dhaka in 1861 and Dhaka Darpan in 1863.
At the beginning of the twentieth century, journalism took a new turn. Due to the nationalist movement, the rise of Muslim nationalism, the First and Second World Wars, and the introduction of representative governments, newspapers' demand and readership spread rapidly. Additionally, the partition of the country in 1947 and the rise of Dhaka as the capital of East Bengal played an essential role in journalism.
Shortly after the creation of Pakistan, the owners and editors of several newspapers migrated from then East Pakistan, creating a vacuum in newspaper publishing in East Bengal. No daily newspaper was found in Dhaka at that time. The main newspapers of Dhaka were only Dainik Azad, Ittehad, and Morning News. These were published from Calcutta. However, within a couple of years, the newspapers moved to Dhaka. Later, Ittefaq, Sangbad, Pakistan Observer (later Bangladesh Observer), etc. were published from here, which is still published as one of the leading dailies in the country.
Electronic journalism is now on a solid footing in Bangladesh, along with print journalism. In 1939, on the eve of World War II, All India Radio (AIR) started broadcasting in the subcontinent. In the same year, AIR started broadcasting in Dhaka under Dhaka Sound Broadcasting Center. After the creation of Pakistan in 1947, it was renamed Pakistan Radio Service, and since its inception, it has been operating as a government-owned company. It operated as Radio Pakistan from 1947 to 1971. After the independence of Bangladesh till 1975, the radio broadcasting system was run under the government ownership and control under the name of Bangladesh Betar. After the assassination of Bangabandhu in 1975, successive governments renamed it Radio Bangladesh.
It has been operating under the name of Bangladesh Betar since 1996. The role of radio workers in the liberation war of Bangladesh was commendable. Swadhin Bangla Betar Kendra was established in 1971 on their initiative. Apart from Bangladesh Betar, which is wholly owned and controlled by the government, various private radio channels play an essential role in radio journalism. Similarly, since its inception in 1974, about 30 to 35 privately owned television channels, including the state-owned and controlled Bangladesh Television, have contributed significantly to Bangladesh's television journalism.
In the recent past, journalism was practiced without any formal training. The journalism profession had to be learned earlier as a trainee and through long association with this profession. Although journalism training started in the United States, it has become an institutional activity in Bangladesh. There are journalism departments in many private and public universities in Bangladesh. Apart from this, journalism education/training is given in different institutes and centers of the country. Bangladesh Press Institute (PIB) has been conducting training for a long time since its establishment in 1976 as a national institute for journalism training. In addition, the National Institute of Mass Communication (NIMCO), as a voluntary organization, has been providing training to Bergen County Juvenile Detention Center (BCJDC) MMC journalists (Media & Mass Communication).
Journalists have general and branch-based unions or organizations. Journalist organizations play a role in developing journalism's ethics and professional potential, not just providing support for professional interests. It is to mention that the Bangladesh Press Council looks after the professional ethics of journalism. In addition, most journalists in Bangladesh are members of professional trade unions. All these trade unions act as 'pressure groups' to protect the rights and privileges of journalists.
However, journalism is now considered a respectable profession, although the country's political realities have turned this profession into a particularly adventurous one. Sometimes the general public relies more on journalists than political leaders and political parties for accurate information and adjectives of events. On the other hand, journalists are sometimes the target of vested interests for gathering information and reporting incidents. That is why attacks, mistreatments, and even murders of journalists by vested interests occur. It can be said that journalism in Bangladesh is still going through some adversity, but it is gradually moving forward with professionalism.
Mohammad Imtiaj
Director BCPR, Southeast University
Sr. Anchor, Channel 24 & Radio Today
To read more features, Please Click Here!