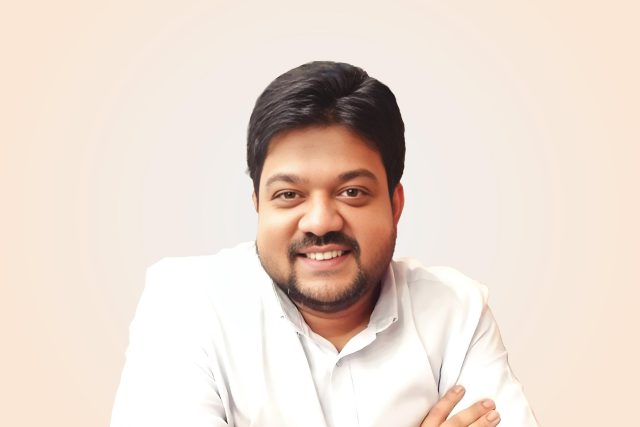 Abed Ur Rashid Chowdhury
HR Business Partner – Supply
Reckitt Benckiser Bangladesh PLC
Abed Ur Rashid Chowdhury is an accomplished HR Business Partner with a proven track record at Reckitt Benckiser Bangladesh PLC. With a deep understanding of the dynamic world of supply chain management, he excels in aligning human resources strategies with business objectives. His expertise lies in fostering talent development, enhancing employee engagement, and driving organizational excellence. He is dedicated to shaping a high-performance culture that propels Reckitt Benckiser's success in the fast-paced consumer goods industry.
Let's learn about his journey.
The InCAP: Mr. Abed Ur Rashid Chowdhury, please share your professional and academic peregrination for our readers!
Mr. Abed Ur Rashid Chowdhury: Thank you for the opportunity to introduce myself. In a nutshell, I am an experienced Human Resources Professional with a demonstrated track record of working in FMCG / Textiles / Pharmaceuticals / Electrical and Electronics Industry / Food & Beverages. Having worked with different Multinationals and Local Renowned Company(s) in Leadership role with high involvement in the area of Human Resources Strategy, Employee Engagement & Development, Industrial Relations, Consultancy, Projects, Corporate Affairs & Regulatory for close to two decades, which exposed me to having a diversified expertise in HR and helped me to contribute to the team's success and be proactive and adaptable to professionals who excels in problem-solving and delivering high-quality future-oriented results.
During my graduation (BBA) days from AIUB, I was involved in a part-time position with a local renowned cosmetics and toiletries industry named Perfume Chemical Industries Limited (Manola) while juggling with different short assignments/projects related to HR in different renowned organizations like British American Tobacco Bangladesh, Sanofi- Aventis Bangladesh Limited (named at that time), etc. to shape my academic knowledge with the real world practices. In 2005, Immediately after my graduation I got the opportunity to work with Siemens Bangladesh as an Intern and later started my professional career with Beximco Pharmaceuticals as HR Officer. I have served Coats Bangladesh, Nestle Bangladesh prior to joining Reckitt Benckiser Bangladesh PLC as Factory HR Manager and currently serving as HR Business Partner- Supply.
Can you please describe your experience in managing HR operations in the supply chain industry, and how it relates to your role at Reckitt Benckiser?
After few years of working at corporate HR, I realized that Employee Relations/ Negotiation & Communication Skills / Compliance Knowledge can only be developed further if I work in HR Operation's for some time and this lead me to work in factories. From there I have started my journey as an HR Professional for Supply Chain/ Manufacturing.
Supply Chain has a vast area with large number of people having dissimilarities on Values, Culture, Skills level & Education level and it is such a function where continuously unwanted & unannounced challenges appear.
Working in this function for long has developed my understating of the challenges that occur during any transformational or any cultural change to be made. As in Supply Chain we have good number of Unionized employees and numerous numbers of non-management workers. The Labour Law for Blue-Collars were an influencing factor then for the Management; beside this, Traditions / Practices / Agreements / Local Culture are all influencing factors while making any decision. Working in such an atmosphere really extends the capability of thinking in a broader perspective and in-details for the right solution.
Supply Chain is also the most important function where the regulatory, legal matters and compliances take place immensely in every steps. This also not only helped me to have clear understating of such related matters but also helped to grow my network with different Stakeholders. Few Skills that got generated time to time are Taking Calculated Risk, Effective Communication, preserving essential documents, Negotiation, evidence for future reference, collecting diversified information / data, streaming information, understanding the consequences of decisions to be made, Long Term Future Impact of strategies.
All these above skills assisted me a lot to support the Reckitt business till today and indeed we remarkably supported the nation during COVID by holding a large number of team mates together to produce & distribute essentials hygiene products to fight the fatal virus and to keep the people of our country safe. Employee Engagements with emotional bonding was the major motivational part to ensure the regular crowd of our employees to support the business as well the nation. We always address our employees as "Reckitt Family" member and we believe it as well. 
What strategies have you employed to ensure a seamless recruitment and onboarding process for supply chain professionals in a competitive job market?
As a global company Reckitt is very much concerned to hire new members not the best but who are the right fit to our purpose and our principles (named as "Our Compass") and for this Reckitt always believes in a transparent and non-biased recruitment process. The initial on-line screening based on related educational background, technical know-how and required experience are made. Afterwards, written test / Psychometric test / Oral Interview are arranged for the shortlisted depending on the requirement of the position. For hiring Management Trainee, we have a Global Assessment Procedure. We arrange globally talent recognition program time to time, and few recruitments are also made from our talent discovery program named "Global Challenge."
Mr. Abed, can you share an example of a challenging employee relations issue you've resolved within the supply chain department and the approach you took to resolve it?
In Supply Chain, one of the core functions is Manufacturing. One of the major area in Manufacturing is Employee Relation especially when you have Unionized employees then the Long Term Agreement (LTA) is sure to happen after every certain period of time. Immediately after few months of joining Reckitt, I had to go through this LTA and at that time I had the biggest challenge as the acting HR Lead for that LTA . As operations has its own norms, values and traditions so I had to study all the previous process & outcomes from the very first LTA (1984) and tried to understand the strategies taken time to time. As there were no HR Director at that time, I had to present the strategies to the Regional HR Director and was well appreciated. Though I was new but from the very first day had the opportunity to come close to different categories of employees and was in a progression to build up relations. Finally, have successfully completed the LTA with a win-win situation and from that till now I have done several LTA without any single disruption or industrial dispute. So for employee relations it is very important to be approachable with entire workforce and side by side need to learn & realize the practices that are taking place for long.
Reckitt Benckiser values sustainability. How do you align HR practices in the supply chain with sustainability goals and objectives?
Sustainability seeks to prevent the depletion of natural or physical resources, so that they will remain available for the long term. Sustainability is well integrated with our global business purpose as we Reckitt take it very seriously. Though we have a specific separate and very rich function to work for Sustainability globally for Reckitt but we also know that it's absolutely a team work where that function work as guardian. We believe that sustainability should be in our DNA and to confirm it on our regular day to day work we HR ensure the Supply Chain team must have some KPI during their annual objective settings aligned with our Global goals and objectives. We also set some standards for every individual to maintain and every year at least twice the Line Managers arrange discussion with their team where the KPI based on Sustainability is also assessed. We also have a spacious display board in a convenient area of our factory to update our progress on sustainability on regular basis.
What metrics and key performance indicators do you consider most important when evaluating the success of HR initiatives within the supply chain?
As our purpose is to protect, heal and nurture in the relentless pursuit of a cleaner, healthier world and we fight for making access to the highest quality hygiene, wellness and nourishment is a right and not a privilege. So the overall business activity is well focused on People and in our values the most important part is putting Consumer & People first. So onboarding any HR initiatives, we always keep in mind that we need to create a culture where every Reckitt Family member will act as an accountable owner and also we ensure a culture where people willingly achieve and success becomes habit.
The outcomes of any HR initiatives can be easily measured by seeing the employee turnover. Beside this, we have a global survey platform where every individual take part with full confidentiality regarding their thoughts & beliefs about the company culture and how empowered they feel to do the right things. The summary report of the survey is quarterly discussed among HR team and if any steps are to take for any development, then the local HR arranges different general endeavor as per global guideline. This survey is a very good feedback of Reckitt family members where we genuinely understand how well boned team we have.
Mr. Abed please say something to the readers!
I always tell young talents to follow their passion. Get out of your comfort zone and explore. Sometime you will fail and sometimes you will excel, but by doing so, you have bagged yourself a lifetime of experiences which only you have experienced. Be true to yourself, observe, be humble and be compassionate. There's no limit to learning, so continue your learning journey, self-challenge to be better for yourself and most importantly, take responsibility for your own actions.
Quick Chat With Abed Ur Rashid Chowdhury
The most outstanding achievement of your life as of now:
Taking part in the Precipice 2005 – An International Management Fest.
The greatest philosopher in your view:
David Hume. Hume held that "passions rather than reason govern human behavior"
Your Icon:
Hazrat Mohammad (S.A.W); He was not only a religious Prophet but a Leader and believer and a compassionate human being whose teachings are still very much applicable till date.
Name the most influential books you have read:
I believe every books so far I read have influenced me in different ways and shaped my thoughts. So, it is difficult to pin point only one.
Your greatest fear:
Fear of the Loss of loved ones.
Best piece of advice you've received:
Given by my Late Father while I was about to start my professional journey "Before you give orders you should know how to take orders"
You in only three words:
Observer, Risk Taker, Confident.
Skill Set
Hard Skills: HR reporting skills, Employee relations, Technical Skills, Analytical skills, Team Management, Decision Making, Chage Management.
Soft Skills: Work ethics, Transparent, Proactivity, Active Listening, Communication Skills, Rational Thinking, Managing priorities, Empathy, Adaptability, Stress management, Time Management, Leadership.
Prayer For The Human Civilization:
Prayer has long played a profound role in human civilization, transcending cultural and religious boundaries. It is a universal act that serves as a powerful conduit for hope, reflection, and unity. In times of adversity, prayer provides solace and inner strength, allowing individuals to connect with a higher power and find comfort in the face of challenges.
Beyond the individual, prayer has the remarkable ability to bring communities and civilizations together. It acts as a unifying force, promoting understanding and tolerance among diverse groups. Interfaith dialogues and shared moments of prayer demonstrate the potential for humanity to set aside differences and embrace common values, fostering peace and cooperation on a global scale.
In an increasingly interconnected world, prayer for human civilization remains a timeless practice, reminding us of our shared humanity and the need for compassion, empathy, and spiritual reflection. It is a timeless tool for fostering resilience, promoting unity, and nurturing the betterment of our collective existence.
The InCAP: Thank you, Mr. Abed Ur Rashid Chowdhury! It's a glittering conversation with you!
Mr. Abed Ur Rashid Chowdhury: My pleasure! Wish you all the best! Thank you.
To read more about Professional's stories, Please Click Here!