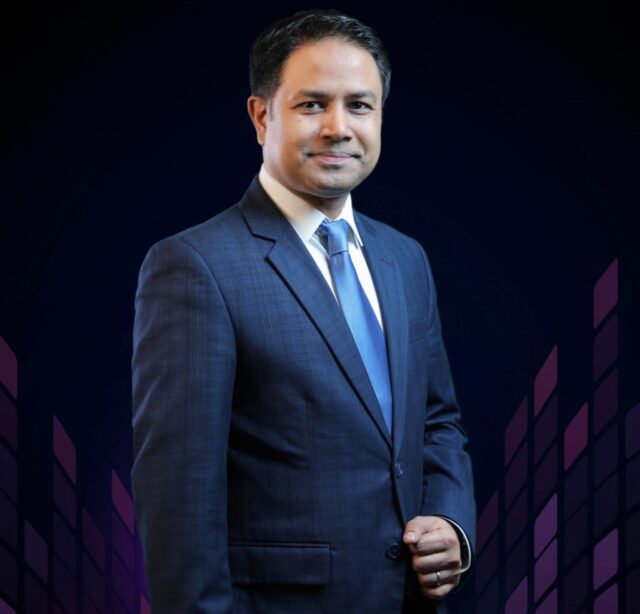 Mr. Kamrul Hasan is an international speaker and Coach, Success Mentor, and a Behavioral Consultant. In his passionate quest for self-development, he has studied and been certified by the world's no. 1 leadership authority John Maxwell Team as a speaker and coach and a DISC behavioral consultant and various other world-leading authorities in self-transformation and entrepreneurial work.
His foray into Coaching people for Success is backed up by a formidable experience of 18+ years, 16-years' experience in multinational telecommunication corporations and banks in Business Development and Relationship Management, two (2) years of experience in consulting, training and coaching, trainings taken in internationally to self-transform and humanitarian projects initiated by himself. He brings in a combination of corporate experiences, a strong belief in the need for life-long learning, a wide variety of life experiences, all to fulfill his dream of helping millions of people worldwide to tap into their hidden potentials.
Currently, Mr. Kamrul Hasan working as the Managing Director of Sensei Wisdom Holdings Ltd. – an award-winning global Management Consulting firm and founder of CKH Network. His passion for entrepreneurship and the youth is proven by coaching from world-renowned coaches such as John C. Maxwell, Marshal Goldsmith, Lisa Nichols, Dr. Peter Chee, Robin Sharma, and Darren Hardy.
Starting his life's journey from humble beginnings in a village, Mr. Hasan has achieved his Master of Business Administration (MBA) from North South University, Post-graduate Diploma in "Leadership Strategies for Coaching" from the world-famous Harvard University, participated in the prestigious Commonwealth Leadership Program in the United Kingdom with the heads of the world's leading government and private organization's and has attended Corporate Training in Malaysia, India, China, Nepal, Thailand and so on.
Straight From The CKH Network
CKH Network is a full-fledged education platform with the vision of helping the youth students of Bangladesh, and professionals with impactful and valuable career guidelines. CKH network was born out of the commitment to Educate, Empower, and Enlighten the youth of Bangladesh. We aspire to help university students, fresh graduates, and young professionals with the right skill set for thriving in the corporate world. With the mission of Digital Bangladesh, CKH Network will work in the digital area on a large scale.
Currently, more than 90 million people in this country are using internet. And almost everyone has a mobile. The course and modules of every offering from the CKH network are online friendly and easily accessible. CKH Network is aiming to reach millions of people with the right skill set and practical career mapping to change this nation by changing the youth assets of Bangladesh.
Learning at CKH Network is highly practical and directed towards the needs of the industry and our instructional content is developed and regularly updated by experts who have substantial educational and industry experience. All our training programs are job-oriented skill-based programs demanded by the Industry.
Our training and development program has a diversified range that covers most of the industry in the global arena, and it will guide the students to pursue their desired career or entrepreneurship. We also provide consultancy services in the areas of recruitment, team building, performance management, SWOT analysis, and methodological mapping for career development.
At CKH Network, we always ensure that our consultants deliver deep and effective knowledge of their industries, and comprehensive solutions to produce practical, high-impact results. Our unique step-by-step A to Z corporate & Industry-based learning model will help participants achieve their goals successfully. With the collaboration of top-class industry professionals and highly successful people from home and abroad, we at the CKH Network believe that we can help the youth reshape their own future in Bangladesh to lead the country into the global arena and keep the nation's flag flying high.