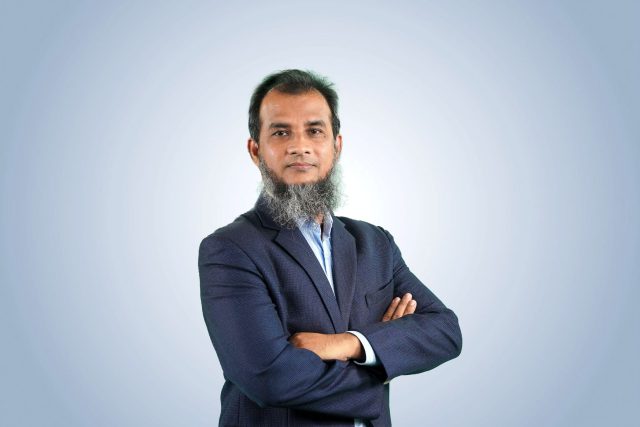 H M Mainuddin Ahammed
Chief Executive
LSF & Company; and TaxBondhu
Mr. H M Mainuddin Ahammed is a seasoned professional with 20 years of extensive experience spanning various sectors, including financial institutions, healthcare, manufacturing, national NGOs, power generation, education, textiles, and chartered accountancy. As the Chief Executive of LSF & Co., a Management Consulting Firm, he specializes in business process development, tax and VAT management, financial advisory, offshore funding, and ERP implementation, particularly with a focus on SAP.
Beyond his corporate endeavors, Mr. Ahammed is a passionate advocate for knowledge sharing and networking. He has successfully launched "Taxবন্ধু," a platform dedicated to educating thousands on tax and VAT matters. His expertise extends to public speaking, mentoring, and professional networking, contributing to the growth and development of executives and leaders from diverse industries.
With a diverse professional background, Mr. Ahammed is a Fellow Cost and Management Accountant (FCMA) from the Institute of Cost & Management Accountants of Bangladesh. He has also completed leadership certificate courses from esteemed institutions, including the Indian Institute of Management. His commitment to nurturing emerging leaders and fostering professional development makes him a dynamic force in Bangladesh's corporate landscape.
Let's learn about his journey.
The InCAP: Mr. H M Mainuddin Ahammed, please share your professional and academic peregrination for our readers!
Mr. H M Mainuddin Ahammed: I started my career at Gonoshahajjo Shanghtha (GSS) it is a leading national NGO. Their focus was providing quality primary education. In addition to the national curriculum, they have their own trained teachers and researchers who have developed very high-quality books. Even the biggest NGO BRAC also purchased books written and published by GSS for their students to read at different levels. Their primary focus was to ensure quality Primary Education. Once they have operations across the country and cover all divisions in Bangladesh. I am fortunate to work for all the top-rated companies in their respective fields. I worked for Labaid Group, United Finance, Hosaf Group, MAK & Co.- Chartered Accountants, and Viyellatex Group as a full-time employee. Some of the leading global and local brands are my current and recent clients as their consultant and trainer.
• A seasoned Cost & Management Accountant and a C-Suite leader with 20 years of experience in different sectors– financial institution, healthcare, tea manufacturing, national NGO, power generation, the first certified boarding school in Bangladesh (IB Curriculum), textiles and Apparel, Chartered Accountants firm
• Currently, the CEO at LSF & Co., Cost & Management Accountants, a Management Consulting Firm, working for Business Process Development, Tax & VAT Management, Financial Advisory, and Offshore Funding, to numerous satisfied corporations, and high net worth individuals, and ERP Implementation (SAP).
• To create awareness among the mass people, I have created a platform named "Taxবন্ধু". This platform has been helping thousands of learners with their tax and VAT education. My recorded video on Individual Tax has masked as one of the most viewed videos on Individual Tax and has been viewed by over five lac people on different social media platforms. My articles have been published in national dailies and different online news portals on different professional matters.
• Fellow Cost and Management Accountant FCMA from the Institute of Cost & Management Accountants of Bangladesh
• Has completed a one-weeklong Leadership Certificate course in Managerial Effectiveness from Indian Institute of Management, India. I am also an alumnus of the Indian Institute of Management, Kolkata, India.
• He has completed a 12-week-long Leadership Certificate course in Managerial Communication course from the IBA, University of Dhaka.
Can you please briefly describe your journey from a seasoned accountant to your current role as CEO at LSF & Co. Cost & Management Accountants?
I love networking. I believe two and two make 22 when people network with each other for specific purposes. Keeping this in mind I have taken this initiative to connect corporate leaders in a platform where people join, learn, share their experiences, and grow together. Besides my permanent job, I have taken the initiative to create this open knowledge-sharing platform. Initially, it was totally free for the learners. Gradually we have started charging from the learner for sustainable growth. 
LSF- an Education & Business Consulting Group started its journey early in 2014, aiming to make corporate leaders and serve the business community progress to the next level. LSF stands for "Listeners & Speakers Forum." Our motto is to connect and empower people. To do this one must listen first, as most people make so many mistakes as they are not good listeners. We are a solution-driven organization with a customized program dedicated to the essence of training and development. To develop competencies and knowledge by learning beyond the classrooms, we connect and empower professionals by integrating classroom learning with practical experiences acquired from the fields. We are aiming to create, support, promote, inspire, and enable current and emerging leaders to perform at their best. This independent group provides excellence in professional training, workforce development, executive education, business strategy and business process improvements, business advisory services, Financial Management Consultancy, Individual Tax- Corporate Tax & VAT Management, Preparation of Bankable Project Profiles, Feasibility Studies, Corporate Profile, and Company Valuation. LSF is an acknowledged market leader in the field of training besides imparting vital human capital development programs mainly in South Asia.
What inspired you to become a speaker, trainer, and mentor in addition to your corporate leadership roles?
There are two types of people who can connect and change the world. Our prophet (SM) changed the world with his public speaking skills. He invited people and shared the stories received from the Almighty Allah through angels and it changed millions of people's life. The second inspiring part is writing the holy Quran from the message received from the Almighty Allah and sharing it among the people who have been transforming people's lives. You may consider the speech of Barak Hossain Obama, the past President of the USA, who also won the presidential election with his charismatic speech as the first black American. Again, one of the most favourite authors in Bangladesh Humayun Ahmed was also a highly successful writer and won millions of minds with his writing. Their success stories always inspire me to become a speaker, trainer, and mentor. 
You will be happy to know I have been mentoring 500 registered members from different professionals working as executives, and managers to C-suite leaders for the last two years under the umbrella of LSF Professional Club. They are working for over 400 local and multinational companies. This is the first initiative in Bangladesh to establish the LSF Leadership Institute- where leaders are made. Members of this LSF Professional Club meet online and in person to share knowledge and opportunities and network regularly for their personal and professional growth.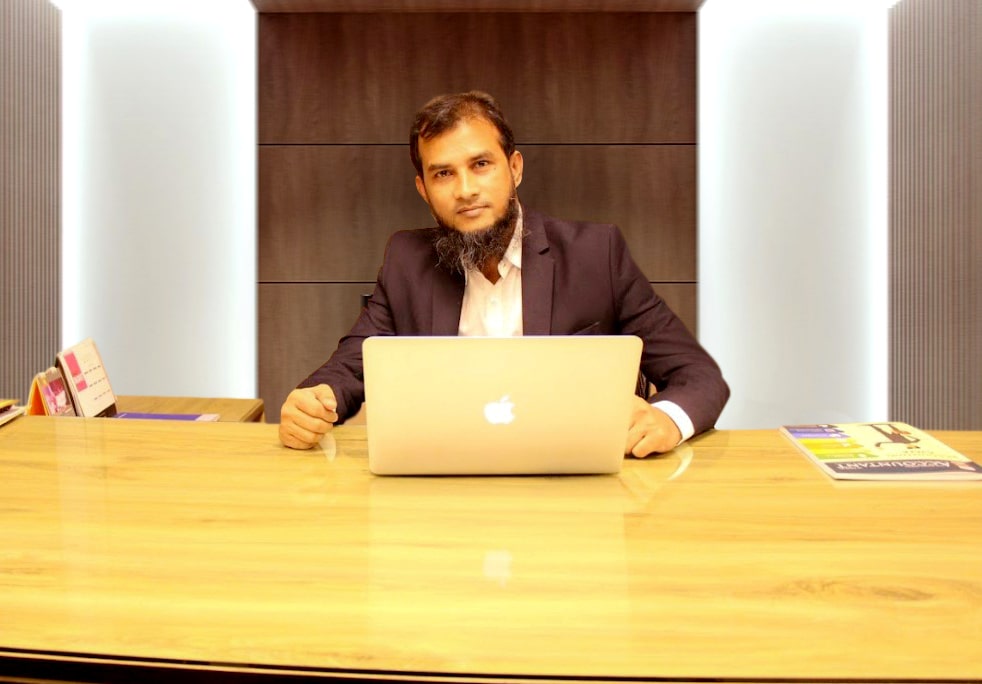 Mr. Mainuddin, Could you elaborate on the unique value proposition of the LSF Professional Club and how it addresses the Middle-Management Crisis in organizations?
Continuous Learning, sharing, mentoring, networking, and growing.
Professional networking and corporate grooming, our existing members are working for leading local and MNCs.
To develop competencies and knowledge by learning beyond the classrooms, we connect and empower professionals by integrating classroom learning with practical experiences acquired from the fields.
We are aiming to create, support, promote, inspire, and enable current and emerging leaders to perform at their best to make direct impacts at their workplace.
We help individuals understand their weaknesses, connect with others for empowerment and help transform their lives from good to better and better to the best.
Every week we get good news from our members about their new jobs, promotions, higher education, and certifications. Members are continuing their learning and sharing opportunities from 10 learning zones across the country.
We have 8 learning zones in Dhaka, one learning zone at Chattagram and one learning zone for the rest of the country.
We aim to create one Professional Club from each leading organization in Bangladesh. We have nominated members from some leading organizations for the LSF Professional Club.
In every zone, there is a non-political Executive Committee, and they look after the progress of members and creates opportunities for members of that respective zone. This way we are creating corporate leaders to minimize the gap of mid-management crisis in the corporate world of Bangladesh.
As a leader in financial advisory and tax management, what trends do you see in the financial industry that businesses should be aware of?
Transparency, Accountability, and taking care of the stakeholders should be the key focus for the organizations doing business. Cash management always become a challenging task for the business. This has become more challenging and tougher because of the volatility of foreign exchange fund management. Taking support from experienced professionals has always should be the right decision for the sustainable growth of business. Transactions through banking channel has become mandatory for running businesses to reduce the tax burden. Tax means Direct Tax- Income tax for Individuals and Companies. Indirect Tax- means VAT which is imposed for all types of Taxable Economic Activities. Companies are paying a very high level of penalty for the non-compliance of tax rules and regulations. To save companies from this high level of penalty, organizations should take advice from the learned Professional accountants and other experienced professionals. Because professionals have diversified knowledge, experiences, and professional networking. Hiring or taking services from a professional seems expensive but their prudent services will help and save organizations in different areas. You are aware that the tax authority has access to NID, even, they have the information about the flats/ apartment or homeowners of all the city corporations who are paying regular utility bills. So, there is no way to avoid tax in the coming days. 
What was your first job in life? How much was your first salary? What did you do with the first paycheck?
I started my career in 2003 for Gonoshahajjo Shangstha (GSS), which was one of the top three national NGOs in Bangladesh. Before coming home immediately I had sent some portion of my salary to my parents when I received my first salary.
Mr. H M Mainuddin Ahammed, please say something to the readers!
I have limited my priorities and I spend time only on these five areas: (1) focusing on my branding/ career; (2) Regular exercise/ Health; (3); legally earning Money; (4) Following my religion; (5) Build and maintain relationships and caring my family, relatives, community. I believe, that if anyone wants to set career goals, he or she should spend time only on these major areas. They need not worry about time; anyone can save 2/3 hours a day from unnecessary usage of social media. 
Quick Chat With Mr. H M Mainuddin Ahammed
The most outstanding achievement of your life as of now: 
Established LSF Professional Club- for making corporate leaders.  
The greatest philosopher in your view: 
Prophet (SM).
Your Icon: 
My father.
Name the most influential books you have read: 
7 Habits of Highly Effective People.
Your greatest fear:
I must help myself as I must die. 
Best piece of advice you have received: 
Live today like it is your last day on earth and if you wake up tomorrow, do it again.
You in only three words: 
Connecting and empowering lives!
Award:
Received Global 100 Most Influential Training and Development Leadership award from World HRD Congress, Mumbai in 2017 for the outstanding contribution to the development of the learning and development sector in Bangladesh.
The InCAP: Thank you, Mr. H M Mainuddin Ahammed! It's a glittering conversation with you!
Mr. H M Mainuddin Ahammed: My pleasure! Wish you all the best! Thank you.
To read more about Professional Icon's stories, Please Click Here!