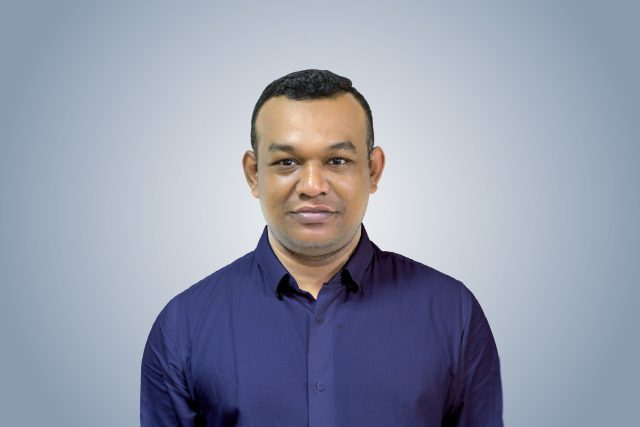 Md. Mahmudul Hasan Mamun
Manager of Marketing
Runner Automobiles PLC.
Mr. Md. Mahmudul Hasan Mamun is a dynamic and results-driven professional with a proven track record in the automotive industry. As the Manager of Marketing at Runner Automobiles PLC, he brings strategic vision, market insight, and a passion for excellence to drive the brand's success. With his extensive experience and innovative approach, Mr. Mamun leads the marketing team to achieve unparalleled growth and customer satisfaction, making him a valuable asset to Runner Automobiles PLC.
Let's learn about his journey.
The InCAP: Mr. Md. Mahmudul Hasan, please share your professional and academic peregrination for our readers!
Mr. Md. Mahmudul Hasan: Hello everyone. I am Md. Mahmudul Hasan Mamun, Marketing Manager at Runner Automobiles PLC. Throughout my decade of experience in the marketing industry, I always have tried my best to bring a wealth of knowledge and expertise to our team. I completed my graduation in BBA from Stamford University in HR Major and minor in marketing and MBA from Atish Diponkor University Major in marketing. I have been blessed to work with some of the top companies in Bangladesh, including Grameenphone and Unilever, Philip Morris International before joining Runner Automobiles PLC.
Can you please provide an overview of your experience in the automotive industry and your role as Manager of Marketing at Runner Automobiles?
I joined Runner Automobiles PLC as a Senior Marketing Executive and was promoted to the position of Marketing Manager due to my contributing performance. With over 10 years of experience in the marketing field, I have developed a realistic understanding of consumer behavior and market trends. We have successfully launched several marketing campaigns that have increased Runner Automobiles' brand awareness and sales revenue. I believe my expertise in digital marketing and social media has also helped the company reach a wider audience and engage with customers in new and innovative ways.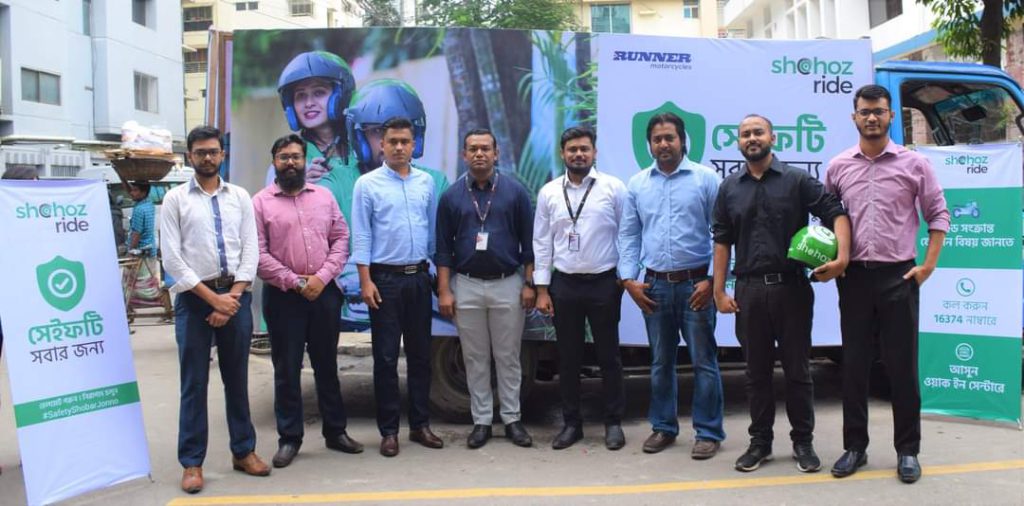 What marketing strategies have you implemented to successfully promote Runner Automobiles' products in a competitive market?
One of the key marketing strategies was to focus on social media advertising. By leveraging the power of platforms like Facebook and Instagram, we were able to reach a wider audience and generate more leads for Runner Automobiles PLC. We also implemented targeted email, what's app marketing, lead generation campaigns, and promotional offers which helped to increase engagement and conversions among existing customers. Another strategy that we employed was experiential marketing. By partnering with distribution channels using the key stakeholders like retailers, vehicle owners, drivers, mechanics, Bangladesh Road and Transportation Authority and others, we were able to tap into their audiences and promote Runner Automobiles PLC in a more organic way. This led to increased brand awareness and credibility, as well as higher sales figures.
Mr. Md. Mahmudul Hasan Mamun, can you share a specific marketing campaign or project that you are particularly proud of and describe the results it achieved for Runner Automobiles PLC?
During my employment time at Runner Automobiles PLC, we have accomplished many impressive feats. One of our most notable achievements was developing and implementing a successful digital marketing campaign that resulted in a significant increase in online sales. We spearheaded a remarketing effort that helped to modernize the company's image and attract a younger demographic.
In the context of the automotive industry, how do you handle crisis management and reputation repair?
We have been instrumental in establishing strong relationships with key stakeholders and partners. Our ability to communicate effectively and build trust has helped to position Runner Automobiles PLC as a leader in the industry. Furthermore, we have implemented innovative marketing strategies that have led to increased brand awareness and customer loyalty.
What was your first job in life? How much was your first salary? What did you do with the first paycheck?
I started my career as a Marketing Executive at Navana Group, where I gained valuable experience in market research and branding. My first paycheck was 22,500 Taka and I bought gifts for my mother and sister after receiving my salary, and went off for a trip with friends. Those were very memorable and precious moments, I must say.
Mr. Md. Mahmudul Hasan Mamun, please say something to the readers!
Our honorable chairman Mr. Hafizur Rahman Khan has a vision for Runner Automobiles PLC is to become the leading automobile manufacturer in the country. Aligning with him, our honorable MR. SUBIR KUMAR CHOWDHURY, Managing Director & CEO; has plans to achieve this by introducing new and innovative products, expanding their distribution network, and enhancing customer experience through digitalization. We are moving towards SMART Bangladesh and providing the most comfortable, safe and sustainable transport solution would be our priority for the SMART Citizens of the country. We just have Introduced electric vehicles to the market, Yadea and looking forward to establish a charging infrastructure across the country. We believe that this will not only contribute to reducing carbon emissions but also create a competitive edge for the company in the market.
Quick Chat with Md. Mahmudul Hasan Mamun
The most outstanding achievement of your life as of now:
My kids.
The greatest philosopher in your view:
My father.
Your Icon:
My Mother.
Name the most influential books you have read:
Karagarer Rojnamcha by Sheikh Mujibur Rahman.
Your greatest fear:
Lie.
Best piece of advice you've received:
Save Time.
You in only three words:
Honest, Humble, Hard Working.
Skill Set
Hard Skills – Consistency in Labor and Focus on achieving the target
Soft Skills – Language and Digital Literacy
Prayer For The Human Civilization:
May the truth live.
The InCAP: Thank you, Mr. Md. Mahmudul Hasan Mamun! It's a glittering conversation with you!
Mr. Md. Mahmudul Hasan Mamun: My pleasure! Wish you all the best! Thank you.
To read more about Professional's stories, Please Click Here!