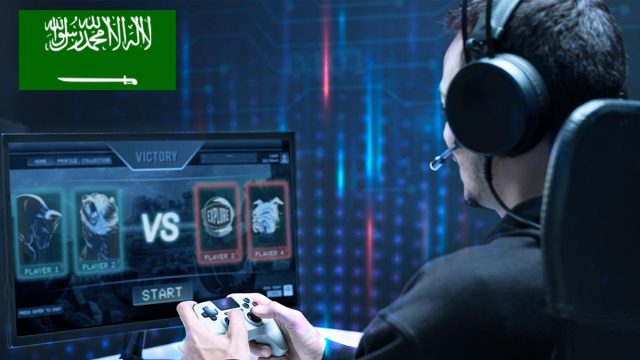 In a groundbreaking move to diversify its economy away from oil dependence, Saudi Arabia has taken significant strides in the gaming industry, with a resolute commitment of $8 billion in investments over the past year. Spearheaded by Crown Prince Mohammed bin Salman's transformative Vision 2030 initiative, the Kingdom aims to become an international gaming hub, capitalizing on the rapid growth of the gaming sector worldwide, which was further accelerated during the pandemic.
The $8 billion investment is just a fraction of the Kingdom's staggering $38 billion budget, earmarked to establish itself as a global gaming center. This comprehensive investment plan is being facilitated primarily through the government investment fund's gaming arm, Savvy Games Group, in conjunction with active involvement from the Ministry of Communications and Information Technology.
Central to Saudi Arabia's gaming aspirations is a solid national strategy for industry development, with a particular focus on esports and competitive gaming. The Kingdom has set ambitious goals, including contributing 1% of its annual GDP (approximately $1 trillion today) through the gaming industry, creating around 40,000 jobs, and producing at least 30 new gaming titles. With over 65% of its population being under 30 years old, Saudi Arabia recognizes the potential of gaming as a promising avenue for economic growth, leveraging the widespread use of the internet and mobile phones.
To kickstart its entry into the gaming industry, Saudi Arabia has strategically invested in leading global gaming companies, including Nintendo and Activision Blizzard. These investments reflect the Kingdom's seriousness in establishing itself within the global gaming landscape.
Despite the progress made in establishing 24 local gaming startups by the end of 2022, the journey to gaming dominance comes with challenges. Many startups are still in their infancy, facing hurdles related to limited experience, small employee pools, and revenue generation. Efforts to encourage gender diversity and inclusion are also underway, with women's representation in the industry currently standing at 32%.
The competition between Saudi Arabia and the UAE for regional economic dominance is evident in the gaming sector. Both nations recognize the massive potential the gaming market holds in the Middle East, which is expected to witness $6 billion in gaming revenues by 2027. Saudi Arabia's vast market size and substantial financial capabilities provide a clear advantage, but the UAE's attractive business environment and strong regional presence have also positioned it as a desirable destination for global gaming companies.
Driven by its unwavering commitment to invest in global gaming entities and the local ecosystem, Saudi Arabia remains optimistic about the prospects of its gaming industry. Industry insiders, including the 81% of Saudi entrepreneurs and gaming companies surveyed in a recent AstroLabs report, express their confidence in the local gaming industry's potential. Crown Prince Mohammed bin Salman's personal involvement and oversight in this project underscore the Kingdom's dedication to reshaping its economic trajectory through gaming transformation.
The Kingdom's journey towards gaming dominance promises to be a fascinating narrative to observe, as it sets out to redefine its economic landscape. With the support of Vision 2030's relentless pursuit of economic diversification, Saudi Arabia is poised to seize a substantial share of the booming global gaming market.
Read more from the section: Perspective