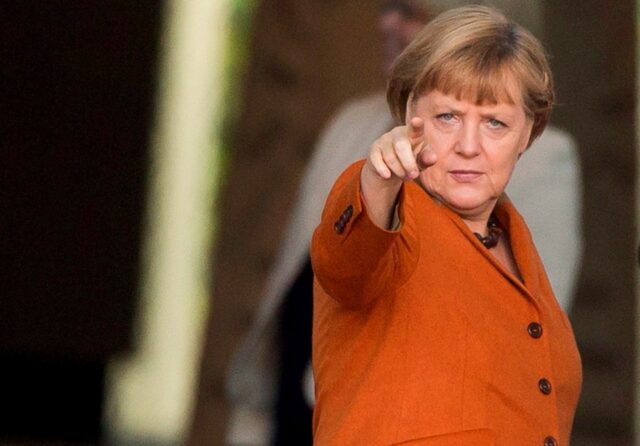 Angela Merkel received rapturous applause from her Christian Democrats on Friday, after delivering an emotional speech marking the end of 18 years as party leader in which she said she had been honored to serve them.
Merkel, 64, fought back tears as CDU delegates gave her a 10-minute standing ovation accompanied by cheers and cries of "Danke Angie". Delegates held posters stating: "Thanks boss, for 18 years of leadership".
The result of the vote for Merkel's successor saw Annegret Kramp-Karrenbauer elected following a nail-biting contest and the first open CDU leadership race in almost 50 years. The result is seen as making it more likely that Merkel will be able to see out her fourth term until 2021.
Admitting she had sometimes been an "infuriating" leader, "driving some to distraction with my last-minute decision-making" – a reference to her controversial decision to open Germany's borders to hundreds of thousands of refugees – Merkel said it was now time for the CDU to "embark on a new chapter".
She urged the party to ensure it was "well-equipped, motivated and united" to face the tough challenges of the future.
Courtesy: The Guardian