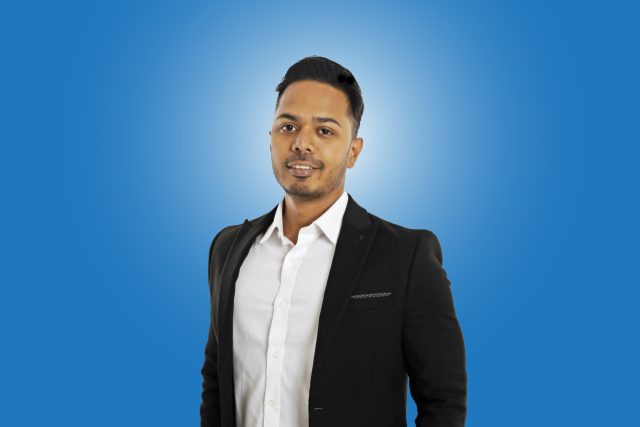 Redwan Rezvi, CMILT
Category Head – Automotive & Motors | Commercial
Daraz Bangladesh
Mr. Redwan Rezvi is a city dweller who loves to travel, partake in outdoor activities, and find new adventures along the way. He has experience working in industries ranging from MNC to Tech Startups. He found that nothing satisfies him more than meeting new people, developing new relationships, solving problems, and contributing to the overall growth of a business.
In addition, he loves solving problems. Throughout his career, he has been driven by intellectual curiosity to find answers to the most pressing questions. Whether it's finding a perfect strategic plan for a campaign or finding a rare product for a rocket, he has been able to quickly uncover customer's pain points and identify strategic solutions.
Currently, Mr. Redwan holds the position of Category Head – Automotive & Motors at Daraz Bangladesh. He is one of the brilliant strategists who has played a significant role in the E-commerce & Startup Ecosystem.
So, what are you waiting for? Find out his exclusive journey!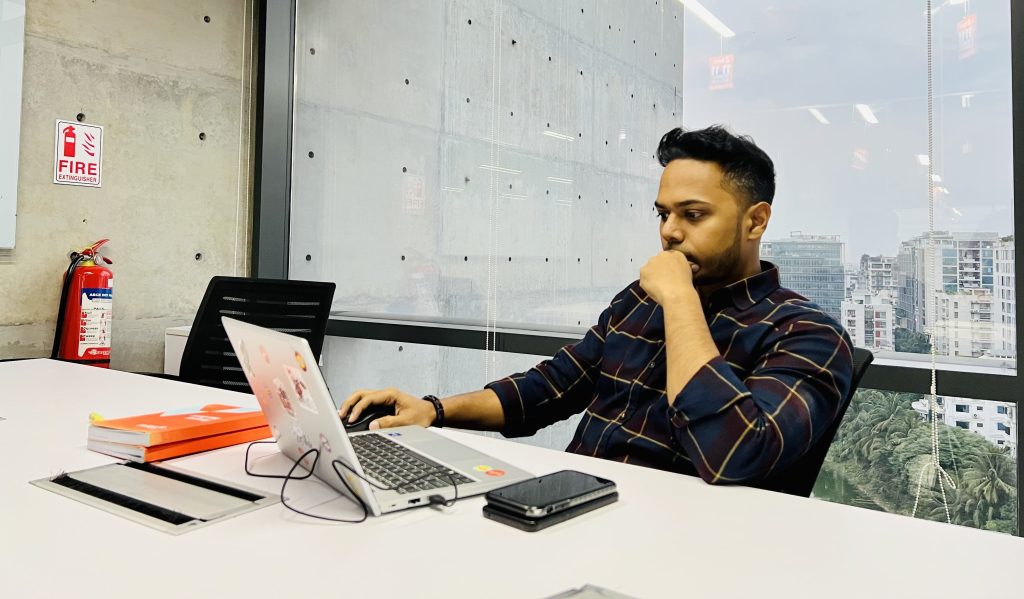 The InCAP: How do you foster a culture of innovation at Daraz with your diverse experience?
Redwan Rezvi: Daraz is all about Innovation. Daraz does great things for people, not only in terms of technology but also in terms of connecting sellers with consumers with constant innovation at every step. My experiences working from MNC to Startup have helped me shape what I am today.
The role I carried out in my previous companies required me to understand the market trend, product knowledge, and consumer needs & to adapt to constantly changing technologies. Thus, the experiences have helped me to well equip myself with the right knowledge & skill set that has helped me to add value to the culture of Daraz, and evolutionize and innovate the shopping experience.
What advice would you give to future candidates who are interested in making their career in your field?
Learning new skills is one of the most beneficial things you can do in terms of personal development. Every new skill you learn has a compounding effect with the others that can make you skyrocket to the next level. So whether you're looking for a promotion at work or just starting your career, upskilling yourself is the way to go and never a waste of time.
Do Get Gritty. Grit is the go-get-em attitude, the ability to keep working when everyone tells you that you should give up. If you want to be successful in your career, you have to challenge yourself. No one else is going to push you, so it's up to you to do it. Consider this example: You're going to the gym to build your upper body strength. You start doing bicep curls with a 10-pound weight. It feels pretty heavy at first. As you build up your strength, it gets easier. Challenging yourself with new and difficult tasks will make your other tasks seem even simpler. In order to become successful in your career, you always have to be looking for the next big challenge.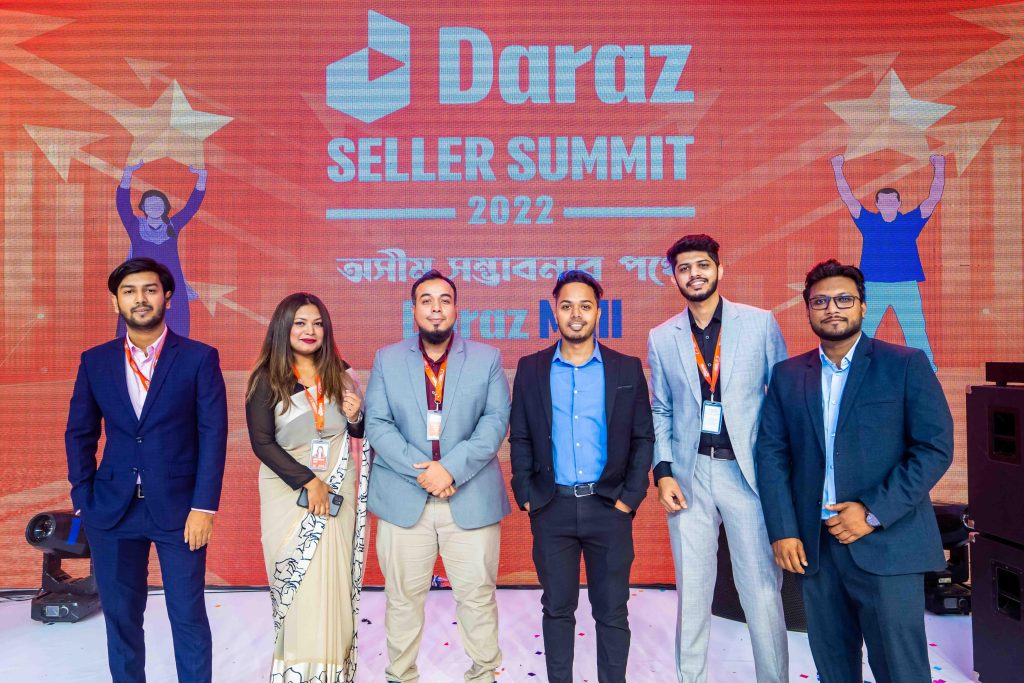 Coming to your personal achievements, what are the traits you cherish, and why do you think these are essential for success in any career?
I have always been ambitious and goal driven. I love to thrive on new challenges and always try to constantly set new goals for myself so that at the end of the day, I have something to strive towards. I have never been comfortable with settling & constantly looking for cracking solutions to problems to do better and achieve greatness. Some of the traits that I believe are important for anyone working in any industry are –
Constant craves for learning
It's important to stay sharp, and that requires you to be constantly learning. Industries are in the cycle of constant change, & only those that cope up & grow with constant learning stay ahead. You will always have competitors breathing down your neck, trying to surpass you. There will always be someone claiming to be the next greatest thing.
Understanding failure is part of the winning strategy
Dealing with failure in a positive way sets a person apart. Failure is always one of the secrets to success since some of the best ideas arise from the failed ones.
If you understand that failure is part of your strategy to overcome your problems, you will take those failures and use them as learning experiences. Real-world experience, even failure itself, will teach you more than you would ever learn in a classroom.
One should have the ability to see what was hiding around each turn; that talent would make those challenges much easier. Being extremely adaptable, this characteristic gives you the ability to respond to circuital situations quickly. This allows you to make decisions that will help you navigate out of trouble and allow you to thrive in environments that would sink those who aren't adaptable.
One should constantly connect with new people who can not only help you at the current time but also have the potential to help you in the future. Don't be selfish when you are networking. You should always know how you can help someone and provide value to him or her before you even think about how the relationship will be potentially beneficial to you.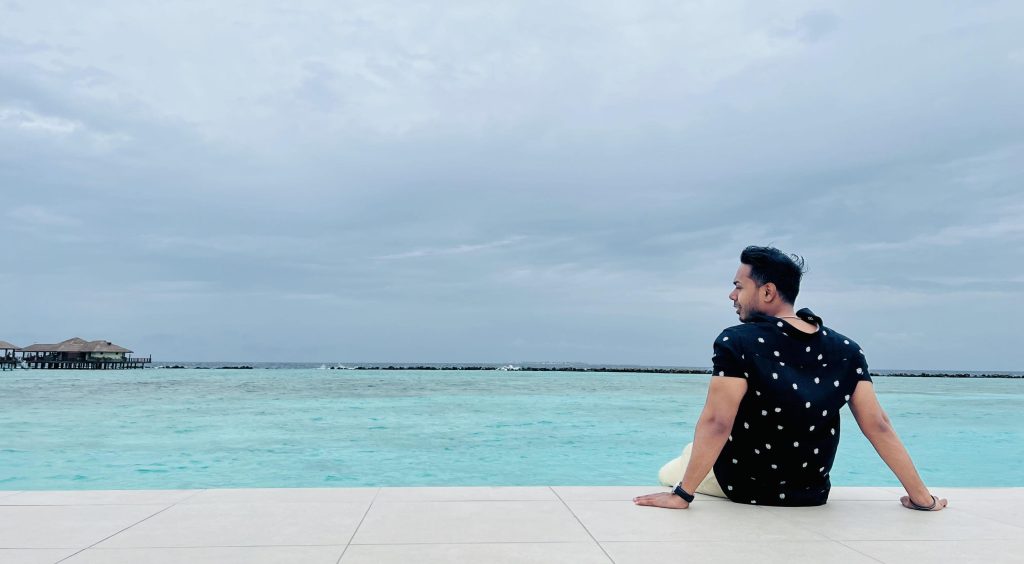 Mr. Redwan, you have been certified as a Chartered Member of The Chartered Institute of Logistics and Transport to promote the art and science of logistics and transport. Please tell us about the intriguing experience.
Experiences form our identity. I was a Founder of a Logistics Startup leading the business till 2021; later, it was acquired by a Local company. I first established my startup, ASAP, together with my friend Syeeduzzaman Chowdhury in 2017. With utmost effort and dedication, the business expanded vastly, providing nationwide delivery coverage. We pinpointed F-commerce entrepreneurs as our target group. These 5 years of accomplishment shaped me well enough to run a logistics company successfully. What made me more capable is managing the grocery and B2B logistics Business Unit for the Largest service platform Sheba.xyz.
From creating products from scratch to rollout to the market, I gained more knowledge and expertise in strategic, operational & technical aspects. These experiences worked as the building blocks of my skills and helped me gain the Chartered Membership at CILT. Furthermore, not only corporate experience but also various seminars regarding the recent trend in logistics and how to build a sustainable business as well as workshops, have been the driving factors for me. Adopting the best practices is a must to run a logistics startup, while attending global seminars helps you get to know the global updates.
Mr. Redwan Rezvi, please share with our readers your professional and academic Triumphs.
I started my academic journey by being schooled in a reputed English medium school, Oxford International School. After completing my O'Levels from there, I went through a tragedy. I was diagnosed with Bone TB twice. Thus, in order to recover, I had to take a break for two years. However, by the grace of Almighty, I recovered. Although, because of this two years of gap, a lot of my friends went way ahead in their life and career, I never gave up.
It surprisingly fueled my desire for achievement. I completed my A Levels, took maximum courses in my university, Cardiff Metropolitan University, from where I graduated in Business Studies, and finally, completed my MBA at North South University with top grades. All these helped me to catch up with my peers. Since then, this tempo has stayed within me, which has helped me to reach where I am today.
To reach Zenith, you need a lot of consideration, and it ends with a lot of hard work to actually do it. During my tenure at Sheba.xyz, I launched sMarket, the first e-commerce platform of SPL, and I was one of the youngest leaders to lead a business unit there. Not only that, I have successfully run existing Strategic Business Units simultaneously, launching new Business Units from scratch to market rollout that requires managing and working with different stakeholders.
On top of that, the highest net revenue ever earned by one Business Unit was achieved by my Business Vertical alone in Sheba.xyz's history. All these wouldn't have been possible if not dealt with utmost devotion and commitment towards work.
During my tenure at ShopUp, I played the role of Functional Category Lead from the business perspective of a complex ecosystem of ShopUps Business Vertical RedX to digitize the cash transactions between B2B Merchants by facilitating Disbursements and Cash collection from Merchants/Customers, designed the entire Process flow as per the business requirements helping to solve complex market problems. Being new in the Fintech industry & able to design complex structures & at the same time, build my own capacity to understand & solve the complex supply chain and Sales model and drive our Core business of Payment and Collection, this was only possible as I love what I was doing & I had the wit to win.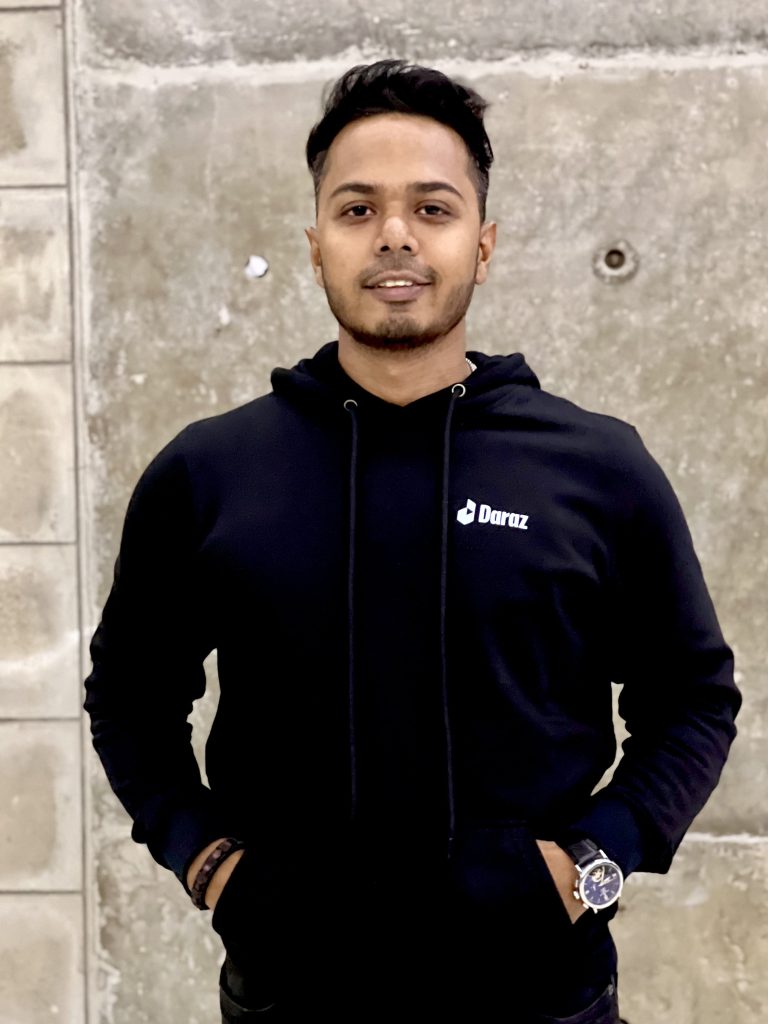 Presently, at Daraz, I am leading the Automotive & Motorcycle Division. Here, I am on a mission to build the roadmap for the automotive industry to grow the category towards sustainable growth. My vision is to develop and execute plans to launch new brands, products, and segments and grow the category. Not only that, I plan to ensure more offerings for the consumers to feel comfortable at Daraz, making shopping as smooth as ever.
Mr. Redwan, please say something to our readers.
Keep the desire to become a leader, to learn something new every day, to have confidence in yourselves, and & always lead by example. As the saying goes, a leader is not born but made. Therefore, always try to transform your thoughts into action, no matter the outcome. The only thing that will separate your success from failure is the one last attempt. So, even if you fail once doesn't mean you will fail every other time. Thus, you need to keep trying, as there will be times you will succeed & times you will fail, and both are equally important for your own growth.
What role do challenges play in one's life?
Challenge can be considered as one's life companion & a benefactor wanting to ensure your progress. If one accepts it and runs the race best, success awaits to greet you at the other end. If you fail in between for want of hard work and sincerity, you can blame only yourself. If you succeeded, you would credit the challenge as a sincere partner. Therefore, when challenged, face it, and work to win the race instead of giving up and cursing your fate or anyone else.
To what extent does your motivation help you to thrive in your career?
This goes against much-cliched advice, but much of my motivation comes from how people view me.
I want to:
– Prove people wrong.
– Make people proud.
– Earn the respect and admiration of those around me.
– Be considered a good leader by the people I admire.
That said, one huge motivation for me is how I view myself. I believe myself to be talented, I believe I have a lot to offer to the world, and I believe I can make it.
I absolutely want to succeed because I'm not content at all with being just another person in the crowd who lives an ordinary, comfortable life. So even if I die trying, semi-successful (or unsuccessful), I'm glad I deviated from the life I was expected to follow, that I went against a fair few people's expectations, that people have laughed at my choices and scoffed at my situation, because when I try and think of what those people are doing, I don't remember what it is they do at all.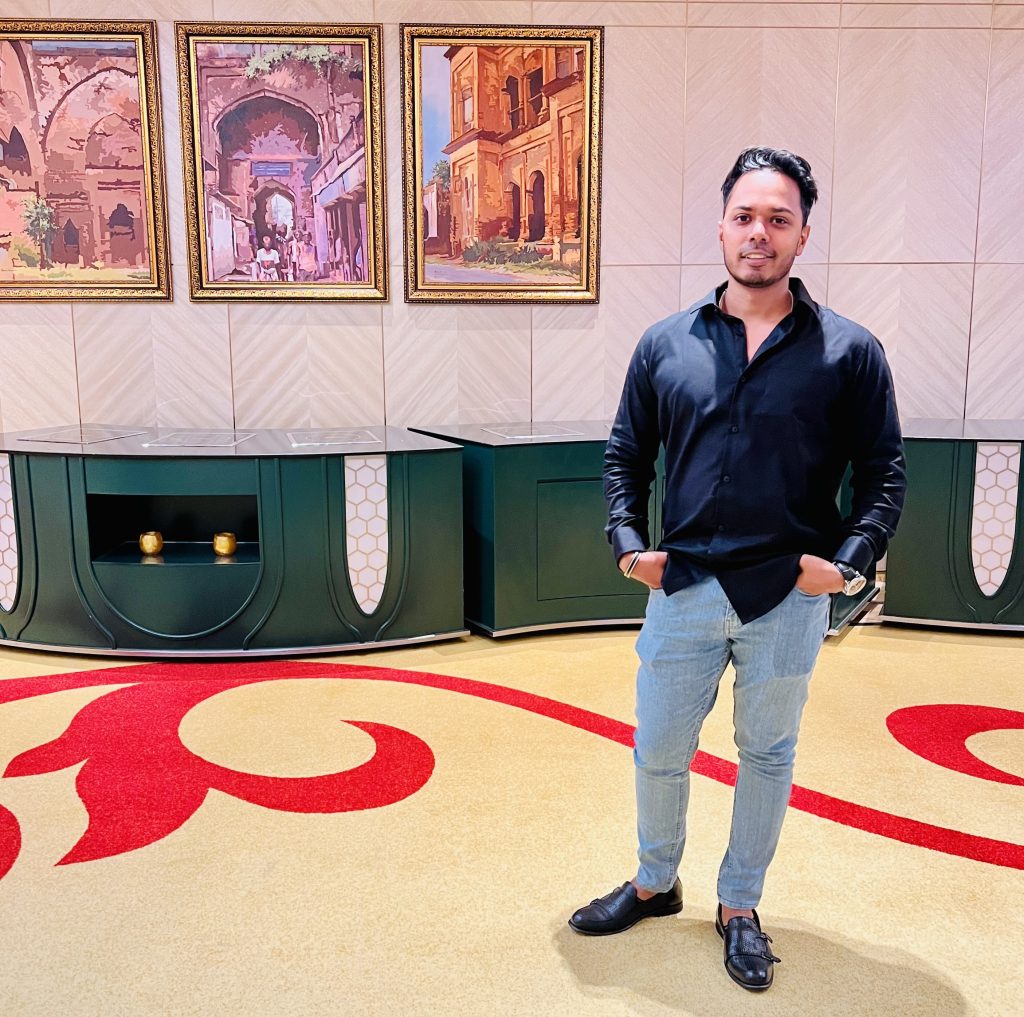 Skill Set:
Hard Skills: Strategic Planning, Sales Operation, Marketing, Logistics, Project Planning, Brand Building, Communication, Emotional Intelligence, Financial Planning, etc.
Soft Skills: Leadership Skills, Critical thinking, Communication skills, Stakeholders management, Team management.
The InCAP: Thank you Mr. Redwan Rezvi. It was a pleasure meeting with you.
Redwan Rezvi: All the best to The InCAP team.
To read more Icon's stories, Please Click Here!