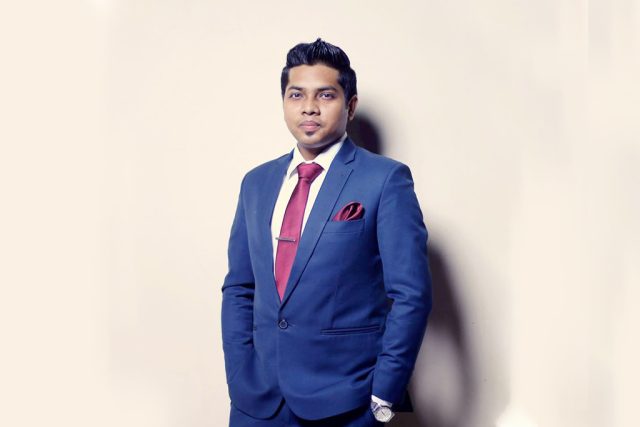 Towsif Sakib
HR Executive
Portonics Limited
Back in childhood, when we used to play cricket, not everyone played the role of a captain. However, of all the players, one remained captain who guided and managed the other players throughout the game. Those who play as a captain can be called 'Human Resource (HR) Manager' in the corporate world. 
In broad terms, a Human Resource Manager is responsible for managing the company's workforce from fundamentals to advance necessities to achieve the company's shared goal. S/he solves problems. While you are incorporating the idea of playing a captain role in a game with the HR role and mesmerizing yourself with old memories, let's take the opportunity to introduce Towsif Sakib, HR Executive of Portonics Limited.
The InCAP: To what extent does your motivation help you to thrive in your career?
Towsif Sakib: Motivation is one of the most important factors when it comes to career success. You can't be successful if you are not motivated enough to achieve your goals.
I belong to a humble middle-class family where respect, education, and a strong work ethic is the key source of perseverance. My biggest motivation comes from my family and the people I work with. They are my biggest source of inspiration and my strongest supporters as well. When I was a child, I saw my father and mother both as hard-working, dedicated individuals who used to be hands-on at work and home. Likewise, in my profession, I have seen people working day and night to achieve their goals.
I learned from them, learned from people living their experiences. And their encouragement allowed me to try greater challenges and take more risks without being afraid of failure. I would like to quote one sentence from Ms. Sandberg, Ex-COO of Facebook "Motivation comes from working on things we care about. It also comes from working with people we care about." So, yes, at the end of the day, we all work for people we care about, both in the family and workplace.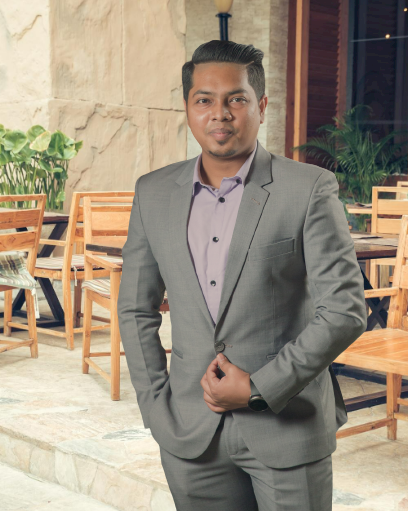 Please say something about your role in Portonics Limited.
First, I would like to tell you about Portonics and its people. We are a team of technology consultants, analysts, software architects, designers, and engineers who meticulously understand clients' visions to deliver transformation through technology passionately. We have a diverse portfolio of businesses. While building a diverse portfolio, we are also a leading expert with cutting-edge technologies and global compliances in the Telecommunications and FinTech industries.
I am a passionate, creative, result-driven, cross-functional HR professional with over four years of experience in human resources. I play the HR Generalist role at Portonics. Along with all the HR operational and strategic works, this role also includes talent sourcing, talent management, and cultural branding. So, I am an enthusiastic recruiter who is passionate about people and their stories, and I love helping them find jobs they love. After they get their desired jobs, the blessings they give to you and your family are invaluable. These are one of the reasons why I decided to pursue a career as an HR professional.
Before this job, I worked in a group of companies in the RMG industries of this country, where I learned a lot about personnel development strategies, and there a passion for HR grew in me. I love to communicate with people and understand their needs. In addition, I'm interested in understanding human psychology and curating material that can benefit people.
Mr. Sakib, what are the challenges that you faced, and how did you overcome those?
Well, that's a difficult one to remember! Because as an HR professional, you face challenges every day, and also you learn every day by solving them. A major challenge for any HR professionals is tapping the right talent market, particularly if they work for a tech company. I have been involved with tech companies till now in my career. First, understanding the requirements, then building different teams from scratch, and finding out the right fit are some of the challenges I have faced. My passion is to find the correct strategy for the right talent & spread a healthy culture among them. And my understanding of a healthy talent pipeline will help me build some of the brightest teams in the tech industry.
What advice would you give to future candidates who are interested in making their career Human Resource Department?
Nowadays, the world of technology is changing in a blink of an eye. Along with the changes, the conventional methods of running a business and its people are also changing. It's happening in our human resources practices as well. Adaptation is an important key to staying competitive and being one step ahead of everyone. To adapt to the changes, we need to have a thirst for learning new skills spontaneously and simultaneously.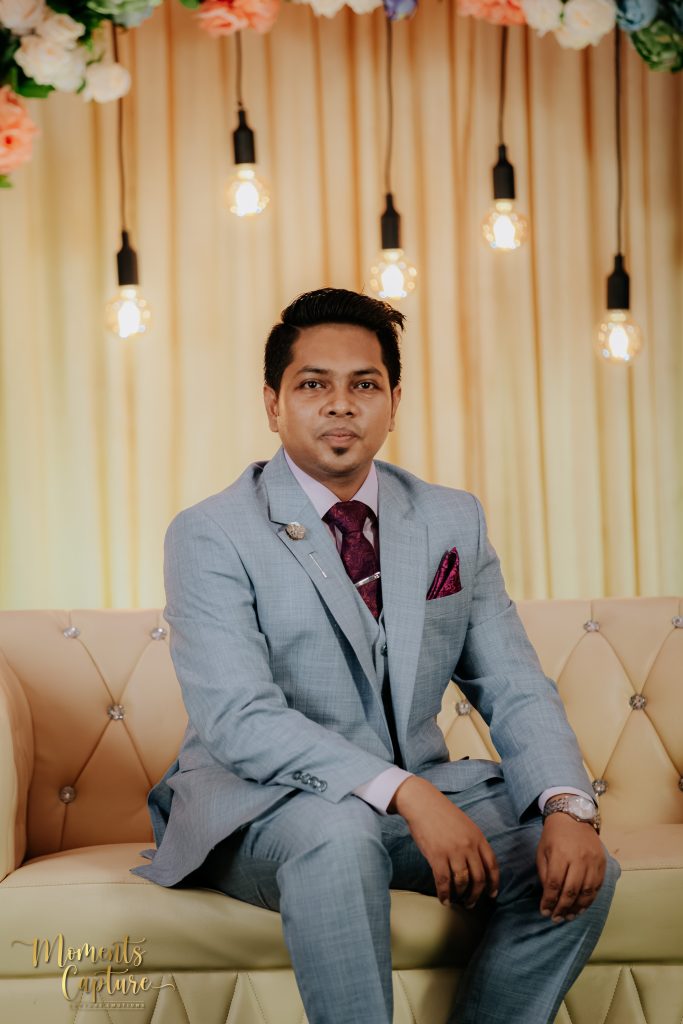 In this modern era of digitalization, I think every candidate who wants to come to the HR field needs to have at least a piece of technical knowledge to reach their desired position. If you look back over the last two years, the pandemic has forced us to rethink our traditional work processes. Improving the employee experience through upskilling and implementing an innovative, data-driven, empathy-centric culture is a growing HR trend that I am focusing on right now, and I will tell future candidates to look at it.
Mr. Sakib, please say something to our readers.
Hah! I want to say so many things to the readers, but for now, I will say that above everything, you want to become, first, a good human being. Be a good child of your parents, and respect them in every aspect of life. It is more important than anything in the world, nowadays people don't want to believe it but yes giving more time to your family will bring satisfaction to you & them which can't be compared to any monetary value in the world. Thank You for asking this.
Skill Set
Hard Skills: Recruitment, Talent Sourcing, Talent Management, Employer Branding, Process Development, Project Management, Content & Creativity, HR Strategy.
Soft Skills: Adaptability, Collaboration, Inclusiveness, Ethics, Communication, Teamwork, Problem Solving, Empathy, Leadership, Business understanding, Agile, Positive attitude, Proactive, Openness towards new technology.
Highlights of Achievements, Merits, and Honor:
Certified HR Generalist, CAP-UK
Certified KPI Specialist, CAP-UK, IKPIs
Certified Professional in HR from IBMI, Germany.
Certified HR Business Partner from CHRMP, India.
Compensation & Benefits Professional, WARD Bangladesh.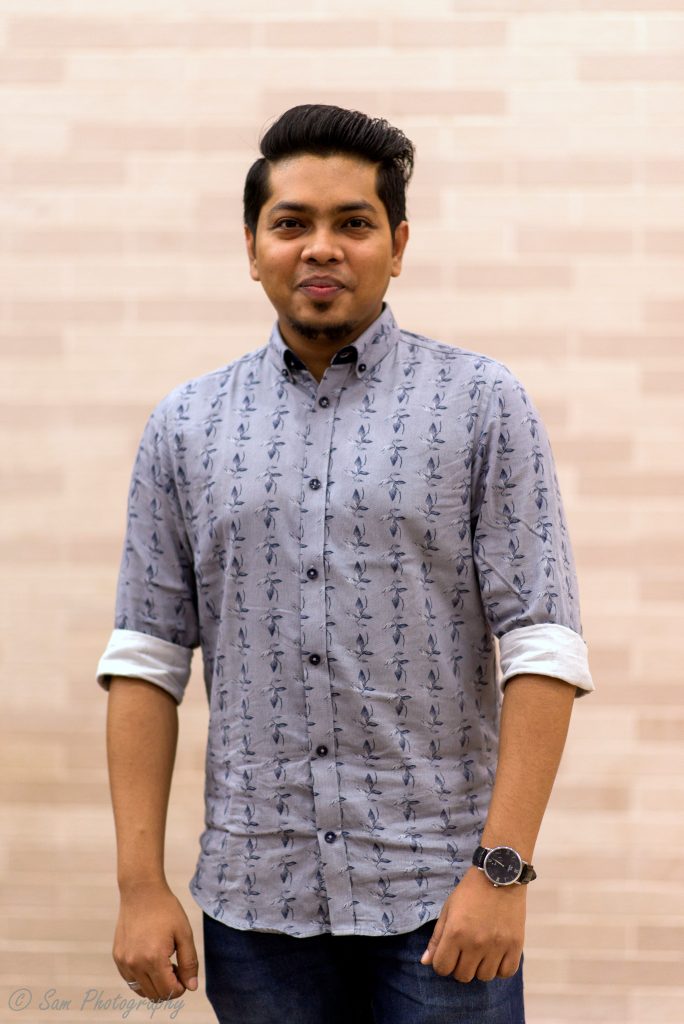 Favorite Brands:
Watch – MVMT, Titan, Casio, Apple
Sunglass – Gucci, Veithdia, Ray-Ban
Perfume – Wild Stone/Denver
Phone – iPhone, One Plus
Most Preferred Clothing Costume – Semi Formal
Prayer For Human Civilization: My prayer is that our creator may give us strength and patience to fight in hard times.
The InCAP: Thank you a ton!
Towsif Sakib: Anytime. Best wishes to The InCAP team and its readers!
To read more stories, Please Click Here!