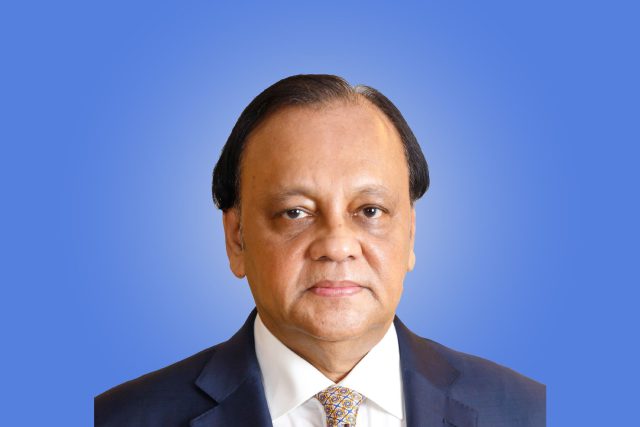 Bangladesh, having just celebrated its Golden Jubilee milestone in a befitting manner with a number of heads of state and government gracing the ceremonies, is on the cusp of becoming a shining star in the planet's comity of nations. Despite the catastrophic effects of the COVID-19 pandemic, which has wreaked havoc across the globe and on its people and economies with devastating effects, our nation continues, of only a handful in the world, to still post positive GDP growth. Our people are our best assets: – hard-working, simple-minded, resilient but brimming with ambition for carving out a better life for themselves and their respective families. It is hardening to see the son or daughter of a simple rickshaw-puller graduate from a university, which raises the bar for all the others to follow, and which ushers in hopes for a better life and more beautiful tomorrow.
Today, as never before, our business domain and society are experiencing a pressing need for inspirational and innovative leadership. We need organizational leadership more than ever before. And, we especially need charismatic leadership to take us into the future. We need people who have vision and courage, and the ability to chart new seas and open new horizons. Dynamic CXOs who can excel through innovation, transformation, focus, and productivity must be nurtured to maximize their impact and effectiveness. I believe that leaders need to embrace and master a few traits in order to bring out their very best.
Leadership – This vital trait starts with each of us. Before we can lead others, we must learn to lead ourselves. This means developing deeper self-awareness about personal strengths and areas of development. It is also about looking constructively into personal mindsets and attitudes and about improving fundamental management skills that are important for being a top contributor.
Leading Others – It is a fundamental leadership skill, and is anchored in the process of compelling engagement that leads to committed follower-ship. People who believe their job is solely to create the strategy, organizational structure, and processes and then delegate the work to be done, leave untapped potential and results in their companies. Today's workforce demands more authentic and personal relationships with their leaders before they give themselves fully to their jobs. This ability to create close and trusting relationships lies at the heart of leading others.
Leading The Ecosystem – This begins with your organization's hard (tangible) and soft (intangible) leadership realities. Work closely together with your leading decision makers at operational, strategic, and executive levels to develop and deliver effective learning solutions designed to realize the full business performance potential of your organizational leadership.
The demand for leaders dramatically outpaces the supply. With this reality comes an even greater challenge- to bring in a "knowledge base" for fresh ideas or to just maximize the expertise of the "homegrown" talents. Challenge conventional wisdom and practice around personal and organizational leadership through modern-era excellence. Corporate leaders need to recognize that they were, at one time, trained by someone above in the hierarchy, and it is their responsibility to pay the favor back by developing successors.
Anis A Khan
Chairman
Valor of Bangladesh