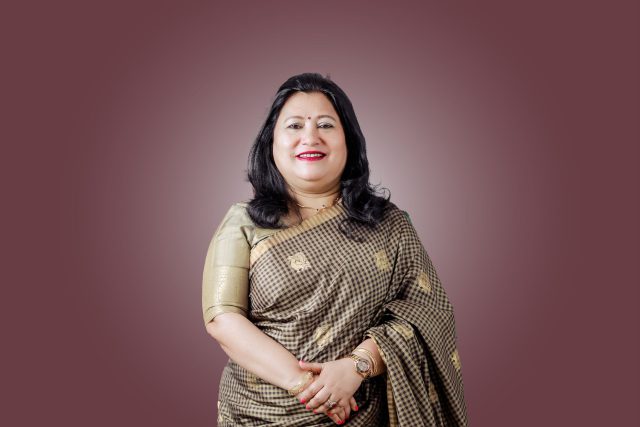 Hello, 2023!
As we step into a new year, we leave behind all the negativities of the past for a fresh start that would propel us toward happiness and success. This is a time to learn from our previous actions and commit to achieving the bigger goals in life and explore the uncharted. Despite all the difficulties and uncertainties that may lie ahead, the beginning of a new year must be filled with immense joy and hope. And on that note, let's take this as an opportunity to embrace new beginnings full of prosperity and growth.
The last few years have been difficult for businesses and economies all over the world, with 2022 being a year full of ups and downs. With the threats of COVID-19 still raging and the challenges posed by the ongoing Russia-Ukraine conflict, many developing economies may still be pondering over ways to get back to the level of growth of the pre-pandemic era.
We have been observing price increases of daily commodities and day-to-day living is getting expensive. However, there is still hope as many businesses are back on the upward trajectory despite multiple operational struggles.
Despite the crises within the global and national economy, Berger prevailed to move forward with great spirits, exhibiting positive growth along the way. Moreover, many of the developing Asian countries have also been showcasing promising growth – a positive sign for the rising economy of Bangladesh.
As humans, we are constantly evolving and adapting. We are having to face unfamiliar situations and unforeseen struggles on a regular basis which we are battling through with immense strength, resilience, and determination. Hence, we are capable of coming up with the best solutions that drive us toward sustainability and prosperity.
Berger, as an organization, believes in striving through the hard times with an increased focus on customers' needs and innovation. This philosophy of ours has been typified by our newest launch this year, the Mr. Expert Damp Guard series of paints, and our new business venture Berger Tech Consulting Limited. Moreover, as a market player in the paint industry for over 250 years, Berger has been presenting an array of healthy and environmentally friendly paint solutions for customers around the globe. From manufacturing to delivery, Berger ensures that every step gets carried out in accordance with the mandated health and safety regulations. On top of that, we never considered downsizing or minimizing work benefits during crisis periods. Instead, we tried to encourage the workforce, assuring them of better days ahead. With the latest edition, Berger Tech Consulting is working to provide SAP solutions in the local market backed by industry-standard expertise.
And it is not only us, many people and businesses across the world have been portraying the same resilience in moving forward despite difficulties. Although things may look challenging now, I believe that with effective strategy and planning, brighter days are definitely ahead.
This incredible edition by The InCAP, Hello 23, is a wonderful initiative that shares creativity, ideas, and optimism across people and businesses. As we are bidding adieu to 2022 and entering 2023, I wish everyone a very happy new year, filled with light and joy. This year, strength, resilience, and optimism shall reign.
Happy New Year!
Rupali Chowdhury
Managing Director
Berger Paints Bangladesh Ltd.