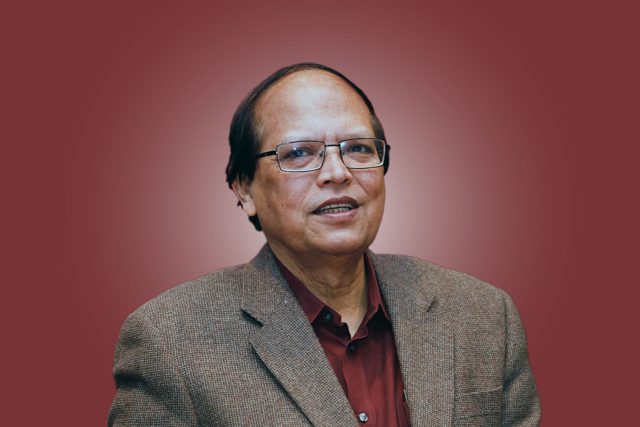 I hope, New Year's Day is going to be highly exciting to start against all the odds faced by the humanity struggling with fallouts of both the pandemic and Ukraine war. It's the day when we can make a new vow to live happier despite the existing challenges.We can certainly make resolutions, set goals, and transform our lives on this auspicious day. As we embrace 2023, we are about to set our plans for the year.
People of our country have successfully survived the fatal grip of the pandemic, and the economy has regained its steady pace despite all sorts of political and environmental odds. However, the high prices of food, fuel and fertilizer remain major headaches of the people of Bangladesh like many other countries. This imported inflation is still bugging most of us. Development activities and most projects in Bangladesh, however, are operating in full swing defying pressure on our foreign exchange reserve . Even the global crisis could not take its harsh toll on the steady pace of the nation's economic growth that has been achieved in the past decade. What is more encouraging is that the current fiscal year may still witness a growth rate of 6.5 percent.
The country has seen remarkable progress in the area of food security in addition to maintaining reasonable levels of economic and political stability. After achieving most of all possible indicators of being the 'Digital Bangladesh', we are now eyeing to become a developed smart country by 2041.
We are looking forward to harnessing the best from our demographic dividend, robust infrastructures, favorable international relations, and our gains in sustainable development despite many challenges including that emanating from deteriorating climate change.So far, we have made significant progress in infrastructural development, food production, education, and health care at community levels across the nation. The completion of the Padma bridge has been a great demonstration of our national capability.
The expansion of Bangladesh's economy has led to a growth in job opportunities, and the country's GDP has seen a steady increase maintaining 6 plus percent growth rate over the last decade or so. The country has also witnessed consistent political stability despite some limitations in our quality of governance.The government has taken steps to facilitate businesses and foreign direct investment by focusing on digital transformation of the finance and governance. The gains in inclusive and sustainable development defying global economic slowdown deserve to be celebrated . Yet, there are challenges in terms of growing inequality and persistent poverty among urban low income groups. However, government's support for agriculture, exports and social protection has been strategic in responding to fallouts of the global economic crisis.No doubts, Bangladesh is now seen as a model for resilient development by other countries in the region. In particular, its handling of the covid crisis has been exceptionally prudent.
At the beginning of the new year, I wish the very best to all in their efforts to live a peaceful life despite many challenges.
Happy New Year to you all. May 2023 open the door to extraordinary opportunities for all of the people of Bangladesh, nay the world.
Prof. Dr. Atiur Rahman
Noted Economist
Former Governor, Bangladesh Bank