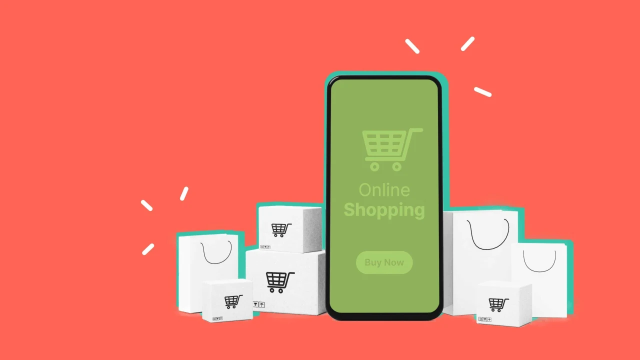 Third-party marketplaces are shown to be a cost-effective and typically low-risk choice for merchants to extend their product selections and win over customers as the competition in the digital market heats up. On the surface, conventional retail is once again trying to emulate Amazon's success, but in truth, the majority of these new marketplaces are significantly different from the internet giant. The shops that are succeeding the greatest are focusing even more on their distinctive value propositions by leveraging their third-party marketplace to lure in new clients and better serve those they already have.
Retailers who want to use the marketplace model successfully should:
Expand the business into categories that are consistent with the brand's fundamental values;
Implement a verification procedure to guarantee that marketplace merchants can easily integrate into the primary e-commerce offering; and
We can maintain control by implementing a feedback loop and choosing vendors that can uphold brand standards for both product quality and customer service.
Increase Our Reach, Yet Stay Inside Our Niche
Undoubtedly, some of the merchants launching marketplaces aim to compete with Amazon directly: Walmart, Target, Hudson's Bay, and the upcoming Debenhams marketplace (under new owner Boohoo Group) are all basically huge digital department stores with extensive category coverage. But most merchants are unlikely to find success with this strategy. For instance, Albertsons, which launched its marketplace in 2018 to give its consumers access to more than 40,000 additional specialized items, has closed the business for undisclosed reasons.
Some companies do choose a different strategy. For instance, Madewell features third-party vendors on the product listing and in a distinct section of its website. Beyond those distinctions, however, it is impossible to tell the products apart from Madewell's leading offers because of the way they are displayed, and site searches return a mixture of first- and third-party goods.
Integrating Effortlessly Using Thoughtful Curation
Woolworths' Director of New Business Faye Ilhan defined the company's new third-party marketplace as "a highly curated marketplace focusing on range expansion in our key everyday needs categories" when it was first unveiled in April 2021. However, proper marketplace implementation depends on curation. In an interview with Retail TouchPoints, Market SaaS solution Mirakl's Chief Marketing Officer, Joe Sawyer, emphasized the importance of brand alignment. "Curation is about ensuring that what we give is identifiable to our customers as being something unique in accordance with our brand and the promise that we make to our customers," according to the definition of the term.
Most merchants control this via a seller vetting procedure of some kind. For example, sellers may apply using an online form for Lands' End, which opened its marketplace in March 2021. However, according to Andrea Wasserman, the company's Head of Global Commerce, seller involvement in Yahoo Shops, the future third-party marketplace from Verizon Media, will predominantly be by invitation only: In an interview with Retail TouchPoints, she stated, "We want to discover goods that can sit together in a way that our consumers can connect with," says the company, "whether we are evaluating a national or DTC brand."
Retailers Have The Power to Choose Vendors Who Meet Their Standards
According to Sawyer, seller selection is the "essential accelerator" to market success. However, marketplace owners do run the risk of low-quality items or lousy customer service, resulting in brand erosion, as marketplace vendors are frequently hidden from the end user. Because of this, it can be unsettling for many shops to cede control by enabling other vendors to communicate with their customers directly. These risks may, however, be controlled.
According to Sawyer, merchants may take several steps to reduce these risks as part of creating their marketplace. The first is to comprehend what the market is intended to achieve initially and what types of merchants, and what kind of assortment would assist that.
Even though third-party vendors are in charge of the inventory and fulfillment, merchants ultimately control their marketplaces. For some businesses, this entails overcoming conservatism and understanding that having more sellers results in higher GMV and a more positive consumer experience, according to Sawyer. However, despite the enormous potential these marketplaces have for retailers to enhance both the consumer experience and their financial performance, success depends on careful curation, an execution strategy centered on brand alignment, and a rigorous seller screening procedure.