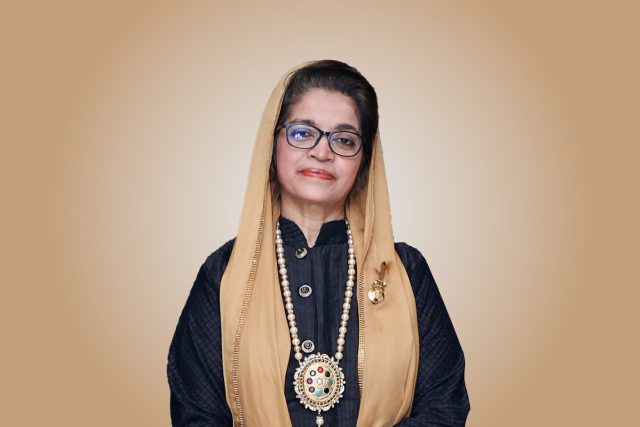 First Published: October 4, 2022

Suraiya Zannath
Lead Governance & Financial Management Specialist
World Bank

Delve into the extraordinary life of Ms. Suraiya Zannath, a trailblazing Lead Governance & Financial Management Specialist at the World Bank, whose remarkable achievements have reshaped the world of finance and accountancy. As the first female Chartered Accountant in Bangladesh, she has shattered gender barriers and achieved remarkable success in her field. Responsible for the Bangladesh program, she supports other countries in South Asia and beyond, fostering crucial fiduciary services and public financial management reforms. With a background as Group Chief Financial Officer of an international N.G.O., her expertise spans across Jordan, Thailand, the Philippines, and Nepal. Her advisory work on promoting public-private partnerships and enhancing public sector auditing has garnered government commitment to policy implementation. Despite facing skepticism during her journey, Ms. Suraiya's determination led her to become the first woman to qualify as a C.A. from the Institute of Chartered Accountants of Bangladesh. Her incredible story of resilience and pioneering spirit is an inspiration for aspiring professionals, showcasing the power of perseverance in achieving one's dreams.

The InCAP: Ms. Suraiya Zannath! It's a matter of pride that you are the first female C.A. in Bangladesh. Would you please share your journey?
Suraiya Zannath: Let me share my journey by quoting the heading of a recent interview with The Business Standard "From Negative classroom experience to becoming country's first female C.A."
I never had any dream of becoming a Chartered Accountant. Certainly, the bundle of essays I used to write on "Aim in Life" in school exams never included C.A. as my dream profession. It was just a random idea as I didn't want to be with school friends who did better than me in the S.S.C. exam. So I looked for something different to study and bring myself at par with the results of my friends. Maybe the challenge-taker trait started ingraining in me from that time.
I went to C.T.G. Commerce College to enroll in H.S.C., knowing fully the usual perception that women do not study commerce, and even if they do, they eventually quit. In fact, the Principal, too, made it clear to me during the admission interview.
Amongst the Principal's many questions, I explained why I wanted to study in commerce; the sole purpose was to become C.A. But I made a mistake while spelling it, and he ridiculed me, saying, "The spelling says how well you are going to study C.A.!" This ridicule worked as a game changer in my academic life.
The Principal's words really jolted me to excel in my higher studies. Though numbers were not my strong suit, I took statistics as an additional subject that put me on the merit list.
After my graduation, even before the results were out, I came to Dhaka to pursue C.A. That was the time when women were not allowed to join chartered accountancy firms. My uncle, a partner at the firm where I wanted to register, gave me the opportunity after tackling huge resistance from other partners. As there were no female students in that firm, the environment was not conducive for my articles. Another challenge I faced after my admission in the firm was male students' unwillingness to go out with me for an audit, lest they get into a scandal. Unlike special facilities given to female students now, no such facilities existed at that time.
Becoming CA was extremely tough at that time. It was not an ordinary challenge. I told myself, for three and a half years I was not going to keep any friends, for three and a half years I was not going to socialize, and for three and a half years I was going to give it my all Hard work and sheer determination that led me to become a pioneer in the country's finance profession.
After I qualified, I went to meet the Principal, who had chided me for making a spelling mistake. He was apologetic but wished me for continued success. I told him, 'Sir, you have spoken from your experience, but your words made me take up a challenge.' Sometimes negative things are taken in a positive spirit that can become a turning point in your life. That is the lesson I have learned from this journey.
What experience do you have in team leadership? How would you describe your leadership style?
My experience originating from team leadership are:
Leaders communicate clearly. Good leaders say what they mean and mean what they say. They're not passive-aggressive, nor do they shy away from addressing challenges in a direct manner.
They're passionate about their work. So many good leaders love what they do, and they're not afraid to show it.
They're positive and encouraging. Good leaders are uplifting. They praise a job well done, taking time to coach and train if there are lapses in performance.
They respect others. From direct reports and peers to clients and their higher-ups, good leaders treat others as they want to be treated.
They build relationships. The ability to form productive connections is a key quality of a good leader. A good leader knows the value of mutually beneficial relationships.
They lead by example. An essential part of what makes a good leader is setting the right example.
They never stop learning. Perhaps the most important characteristic of good leaders is that they're continuous learners. A good leader always wants to know more.
I invested a lot of time and energy in acquiring leadership qualities. My current position necessities this requirement. My style of doing business remains aligned with some of these features. I also try to focus on two additional traits -humbleness and not exercising authority or Power unjustly.
The executive education program at Harvard Business School provided a great opportunity to have practical exposure to leadership attributes and why this role is important in today's complex business world.
What would you say is your greatest strength that could benefit your career as a Financial Management Specialist analyst? And from your role, what is the core challenge you face?
Strengths:
Knowledge is Power- sharpen and deepen it constantly.
Preach and practice what I know and believe.
Think beyond the box. Don't do business as usual
Understand the context well before responding; do not act in the abstract.
Stay calm and positive in adversity.
Challenges:
Maintaining work-life balance.
Hybrid work model and deadline management
Ms. Suraiya, what do you think is the biggest challenge in Bangladesh's economy in recent times? What can be the solution do you think?
Bangladesh's economic progress over the last decades is significant. The country is expected to graduate from the L.D.C. category in 2026 and to become an upper-middle-income country within the next decade.
Current growth rates are no reason for complacency. It is a state-managed maintenance economy, not a market-oriented economy. It is driven by structural reforms in the past reforms and macroeconomic stability, not futuristic.
According to a recent World Bank report on "Country Economic Memorandum, Change of Fabrics", the current pace of growth will be difficult to sustain without major structural adjustment, export diversification, financial sector reform, and getting urbanization right. Added to these are the climate change challenges, external shocks, and geopolitics.
Bangladesh will need to find new drivers of export and growth instead of high dependence on R.M.G., strong political will to reform banking sector vulnerability, public policy reform to boost the urban and rural economy, and entrepreneurs' free access to MSMEs financing.
None of these reforms will be easy to accomplish and sustain unless human capital development and weakness in public investment management are addressed concurrently.
A report says that World Bank helps Bangladesh strengthen fiscal and financial sector policies and resilience to economic Shocks. What's your comment regarding this?
The World Bank as a long-standing development partner of the GoB has been working hand in hand on fiscal and financial sector policies. W.B.'s support is aligned with the GoB Development Plan. However, as the banking sector hasn't come under any meaningful reform over the past decades, W.B.'s assistance in the financial area remains insignificant.
Since the World Bank is providing financial aid to Bangladesh to strengthen its fiscal and monetary sector policies, we would like to know how this organization is forecasting future assistance in other sectors as well.
The Government's needs and priorities determine W.B.'s assistance. Currently, W.B.'s assistance for active and pipeline portfolios is about $3.5b covering almost all sectors. Major sectors where the largest financing goes are health, education, social protection & job, energy and extractives, agriculture & food, transport, environment & natural resources, and urban resilience and land.
Of course, working at the World Bank is many people's dream. Would you guide us through your career evolvement, and what would be your suggestion to the upcoming candidates?
I can speak for finance professionals who mostly come from private sector backgrounds. If you dream of working with W.B., orient yourselves towards public sector financial management policies, systems, and practices considering that the recipient of W.B.'s financing is the Government. Through this exposure, Finance professionals can position themselves uniquely by having both public and private sector knowledge and expertise.
Evaluate your strengths and build on them. Prepare yourself to answer why you think you qualify for a job with W.B. and what contribution you can make to its operation and mission at large.
Also, be mindful to work under severe pressure that affects work-life balance. Therefore, prepare yourself to work in such an environment and learn the art of multitasking. These soft skills help regardless of whether you work with W.B. or not. Lastly, be on the lookout for job postings on the W.B. intranet!
Q. Ms. Suraiya, thousands of hearts follow you. Please say something to them.
If you really want to succeed, form the habit of doing things that failures don't like to do.
Set your goals, identify challenges and mitigation measures, learn from other people's mistakes, mobilize internal (home front) and external support, have patience, devote your heart and head to your goal, and work hard – You are done!
Don't do business as usual. Think out of the box. Earn extra mileage by going an extra mile and trying to do something innovative.
Stay connected with youngsters who are today's leaders across the technology-driven trade and business world and with Seniors for their wisdom and experience.
Do networking in professional and business circles, and socialize with friends and extended family members.
Be content and happy with whatever you have or achieve. Remember those who do have a fraction of what you are blessed with. Be thankful to Allah.
Life is for a purpose. Your achievements are not to benefit you only. Others have a part in it. Recognize this and share your attainments in whatever form with others, particularly with those who are not as privileged as you are.
For Women, carry yourself with dignity and gracefully. Never allow your ability, knowledge, and hard work undermined by asking for unusual or special consideration. Excel and compete by merit and performance, not by favor. And never suffer from Asian Women syndrome of not speaking up when needed.
In a male-dominated society, when men rise up, the general view is that it is a well-deserved recognition due to their knowledge and performance. For women, there is always something extra cause- relationship, favor, and special consideration. I know so many promotion cases with such tags. We women often unknowingly create this perception. Be cautious, please!
Men are an important part of life; there is a balance in the world. If there is black for white, there are men for women. All women should have a mental frame where they see themselves as equal to men but do not underestimate the special Power and strength bestowed to men by our creator. Your role as wife, Mother, and daughter makes a huge difference. Unlock your virtues to benefit family first and adjust for the sake of peace and happiness.
One last thing I want to say is; to be humble, respectful, positive, and helpful, not just in the workplace but in every sphere of life if you truly want to be a good human being.
To acknowledge more Cover Stories, Please Click Here!