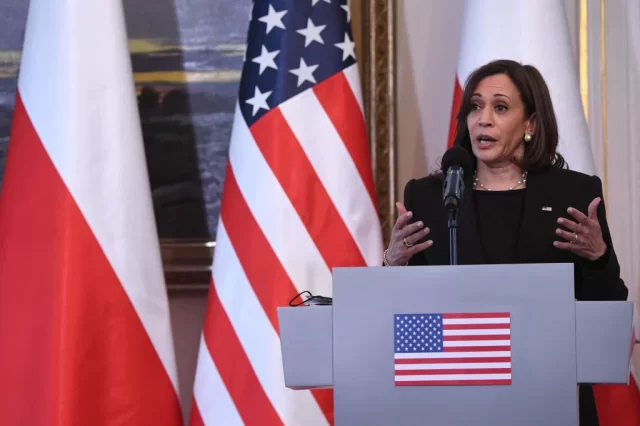 After returning from a formal visit to Poland and Romania, On 12 March 2022, U.S. Vice President Kamala Harris said that Russian aggression against Ukraine threatens everyone. Ms. Kamala warns about Russia's invasion of Ukraine threatens Europe's democracy and security. On a larger scale, when democracy is threatened anywhere globally, it threatens everyone. The article is about Kamala Warns The Consequences of Russian Aggression.
The administration of U.S. President Joe Biden is under pressure to provide more assistance to Ukraine in its fight against Russia. The United States has already announced military assistance to Ukraine and imposed various sanctions against Russia. However, the Biden administration says it will not take any action that could lead to a confrontation with Russia, such as establishing a No-fly zone in Ukraine.
Russia's Deputy Foreign Minister Sergei Ryabkov has warned that a fleet of weapons sent by the West, including the United States, to help Ukrainian forces could be a "legitimate target" for the Moscow attack. The ongoing conflict could take a new turn if Moscow attacks western armies. In that case, there is a risk of a confrontation between NATO and Russia.
The Russian military operation in Ukraine ended on March 13, the 16th day. However, Russian attacks continue in various cities in Ukraine. Fighting is raging between the two sides on the outskirts of the country's capital, Kyiv. An all-out Russian attack is feared in Kyiv.
To read more Political News, Please Click Here!