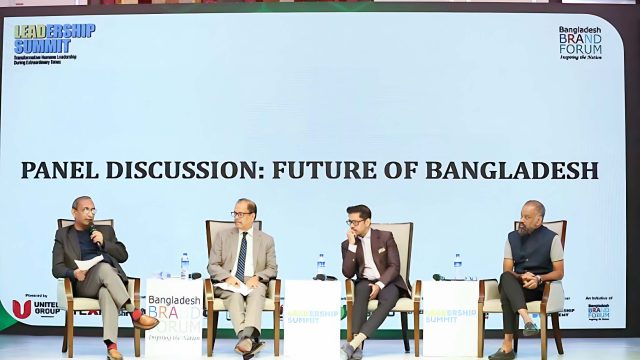 The bustling city of Dhaka played host to the seventh edition of the Leadership Summit organized by the Bangladesh Brand Forum (BFF) at the Radisson Blu Dhaka Water Garden. The daylong summit, themed "Navigating the Next Frontier: Transforming Organizations for the Future," brought together industry leaders and experts from around the world to address the evolving landscape of leadership.
In collaboration with American International University-Bangladesh (AIUB) and powered by Summit Communications Limited & Sheltech, the summit received support from BSRM, Team Group, and The Daily Star. Aspire to Innovate (a2i), Smart Bangladesh Network, and Nammcon Consultancy Ltd were valuable collaborators for the event.
The summit aimed to develop leadership skills that are crucial for navigating the multifaceted challenges and opportunities of the future. Shariful Islam, the founder and managing director of BFF, emphasized the significance of leaders in shaping visions and journeys during the opening session.
The program featured five-panel discussions, three keynote sessions, and an insight session, providing a comprehensive exploration of leadership in the dynamic landscape of today's business environment.
The Leadership Summit, being a flagship event in Dhaka, drew attention to the importance of continuous leadership development in addressing the complexities of the ever-changing business world.
Bangladesh Brand Forum (BFF) is a leading platform dedicated to promoting excellence in branding, marketing, and communication in Bangladesh. With a focus on knowledge-sharing and collaboration, BFF plays a pivotal role in shaping the business landscape of the country.