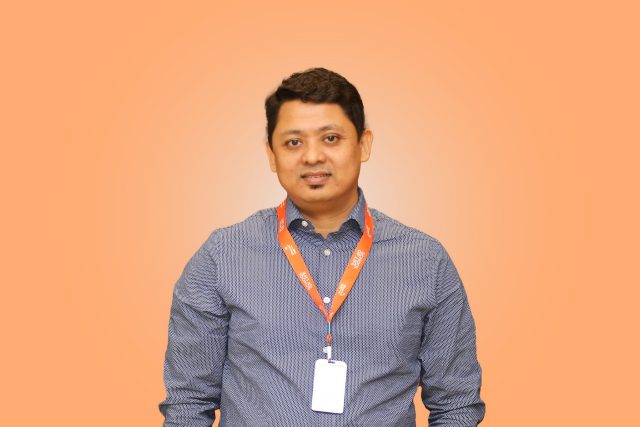 Md. Monjurul Kabir
Head of Marketing
STS Group Bangladesh
The InCAP: Mr. Monjurul Kabir, share your professional and academic peregrination for our readers!
Monjurul Kabir: I completed my MBA (Marketing) from a private university in Bangladesh in the year 2005. I worked for Singapore airlines, SCB, Labib group, EngenderHealth, Population Council, and Voluntary Health Service Society(VHSS) which is a completely different industry, and I understand the importance of marketing for products, services, and non-profit organizations.
In the year 2010-2012, I finished my MBA from the University of Ballarat, Sydney Campus, Australia, where I saw the international environment of both product & service marketing. During my studies, I worked for a few big brands in Australia & USA. While coming back to Bangladesh, I share the experience which I gain over there.
What is your most significant achievement as of now? To what extent does your motivation help you to thrive in your career?
I joined as Manager (Marketing & Sales) for a smartphone brand name G'FIVE Mobile Technology in the year 2012 when 3G was about to launch in Bangladesh, targeting Digital transformation. I accept the challenge of smartphone launching in Bangladesh and successfully gaining the market share. After 3 years, I got an offer from Huawei Technology, Global Top Tech Brand, to join their Bangladesh Operation as a Marketing Manager. Huawei crossed Samsung within 3 years' time, and Bangladesh became Huawei Top Tier Country.
International education & work experience helped me a lot to understand future trends like Digital Marketing, which I shared with BBF (Bangladesh Brand Forum) during the 1st Digital Marketing Summit. With Huawei support, I sponsored a Digital Marketing Summit, where we invited the Chief Creative Officer of Facebook for our youth to learn more about social media future and content marketing.
As a Head of Marketing, what challenges do you face while playing your role, and how do you overcome those?
Getting budget for innovative campaigns and calculating ROI is very difficult for Traditional marketing, but it is very easy for digital marketing and social media.
Now it is effortless to see the clear picture/real-time data through the digital platform, and we have seen 60-80 percent of investment moved from traditional to digital.
Nevertheless, for a new brand, it is mandatory to cover 360 degrees (ATL+BTL+Digital/TTL) and deal with Multinational brands and top overseas management.
STS Group is a Bangladeshi conglomerate company servicing healthcare and education, and we are interested to know more about the organization.
STS Group, one of the largest corporate groups in the country, came into being in 1997 in Bangladesh with a mission to provide international standard healthcare and education with the participation of accomplished local & foreign entrepreneurs.
Under the Group, two companies, namely STS Holdings Ltd for Healthcare and STS Capital Limited (former STS Educational Group Ltd ) for the Education sector, were formed. The acronym S-T-S came from three successful corporate business houses Shanta Group, Tropica Group, and Sepal Group, having their diversified business houses operating independently.
For more details, please explore: https://stsgroupbd.com
Educational Initiative: Apollo Hospital, Evercare Hospital, ISD (International School Dhaka) School, DPS (Delhi Public School), UCB, and the Newly launched Glenrich International School.
For more details, please explore: https://glenrich.edu.bd
Healthcare Initiative: Evercare Hospital Dhaka, Evercare Hospital Chattogram, STS Nursing College, etc.
We want to know your thoughts on teamwork. What do you think a team leader should have?
Team means a group of people who come together as a team to achieve a common goal.
In Bangladesh prospect, I faced a lot of discrimination among ex-pats and locals, but in my team, I never allowed this kind of thing, and the team should think alike and be treated equally. A team leader should have the ability to treat all members equally and, as a guardian, guide them all the way to achieve the common objectives. I always take care of my team members in every situation, and they feel I am there whenever they need me.
Mr. Kabir, what pieces of advice would you offer to future candidates who are interested in making their career in your field?
Keep learning from every situation you face and learn global practices. Do not limit yourself, and never give up. Marketing is a continuous process where you need to keep the communication up to the mark at all times. A brand is like an infant, so you need to rear it up until you feel it's mature enough.
How do you measure professional success? For example, do you consider yourself successful as a Head of Marketing?
It's too early to say I am successful until I reach my next level. My brands i.e. Huawei Mobile Bangladesh, Infinix Mobile Bangladesh, Glenrich International, google trends or social media, or my profiles, can give an idea but not satisfied and feel there are many more things I need to learn and explore.
What was your first job in life? How much was your first salary? What did you do with the first paycheck?
In the year 2001, I worked part-time for Panasonic as Sales Assistant at DITF 2001. My First Salary for 40 days was BDT. 30000. I gave Eid gifts to my parents and siblings.
What's your New Year's Resolution – 2023?
Try to adopt yourself in multiple applications/multiple roles for operating overall marketing activity on a daily basis. The pandemic teaches us a lot, especially about achieving business targets. So, keep this in mind and never keep things pending for a single minute. Because you never know, lockdown/work from home can be called anytime once again, or similar sorts of things may happen. So many roles merged together, as social media & graphic design merged together for our own good.
Mr. Kabir, please say something to the readers!
See, React, Comment, and Share Which You Feels Positive/Negative Because It Helps
Quick Chat with Md. Monjurul Kabir
The most outstanding achievement of your life as of now:
Huawei Crossed Samsung in Bangladesh in the year 2017-2018 I got the Gold Medal from Huawei HQ for Future Leader of Marketing.
The greatest philosopher in your view:
Philip Kotler & Gary Armstrong
Your Icon:
Rubaba Dowla & Yasir Azman (Former CMO of GP)
Name the most influential books you have read:
Al-Quran
Your greatest fear:
Misuse of Social Media
Best piece of advice you've received:
We have the hadith Innamal a'malu binniyat – Deeds will be judged by their intentions.
You in only three words:
Trust, Love, Sacrifice
The InCAP: Thank you Mr. Monjurul Kabir!
Monjurul Kabir: It's my pleasure! Thanks, everyone!