Md Riaj Mahmud
General Manager-Sale, Marketing & Showroom
Minister Hi-Tech Park LTD
At any company, the vital role in reaching customers is to promote the company's existing brands and introduce new products to the market. It is also essential to analyze budgets, prepare annual budget plans, schedule expenditures, and ensure that the sales team meets their quotas and goals.
Every responsible person helps to set those revenue targets and plan the sales efforts that will support the sales team to achieve them. The product's nature, customers' buying preferences, and the sales force's expectations are all contributing to a changed sales function.
Let us introduce Mr. Riaj Mahmud, who is one of them. Currently, he is a General Manager-Sale, Marketing & Showroom of Minister Hi-Tech Park LTD. Indeed, he is highly motivated by strategy for retail business in diversified areas.
Let's learn about his journey.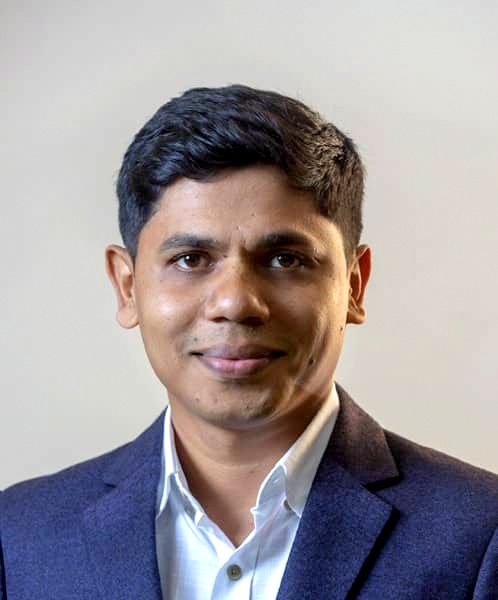 The InCAP: Md Riaj Mahmud, please share your career synopsis.
Md Riaj Mahmud: I had never thought I would build my career in the corporate arena when I started my future career plan. I have completed my BSS & MSS from the University Of Dhaka. During my second year of studies, I joined DITF (Dhaka International Trade Fair) RANGS Electronics Limited as a Sales Associate. From there, I gradually discovered that I have some inner efficiency to convince people, which escalated me to the next level where I now belong to be.
As my first job at RANGS Electronics Limited REL as a Sales Officer in the retail division, I can still remember the very beginning of my career on there REL I was complete. Hungry and fond of learning product features, close sales techniques, customer experience CX new techniques from senior colleagues and sometimes from the customer. I was in REL for almost four years, and after that, I started my new challenge as a retail operation manager in Igroup, generally doing franchise business with Samsung Mobile Phone Company.
The company operates the SAMSUNG smartphone café. I started my career in early 2014 with Apex Footwear Ltd AFL as a Retail Operations Manager, and within my tenure, I worked in three different roles, i.e., Sales, Operation & business development department, in different roles and positions. First, I worked for OPPO Bangladesh Communication Equipment Company Ltd, now known as Bangladesh Communication Equipment Company Ltd, as Head of the Brand Shop, both retail and franchise operations.
I started my career as the General Manager- Sales & Marketing, both dealer and showroom division at Minister Hi-Tech Park Ltd last year. Management trusted me, and they were confident enough to give me the huge responsibility of leading the giant winning team. I am the youngest general manager in this company's history, having huge roles and responsibilities to carry this company forward to the next level.
To what extent does your motivation help you to thrive in your career?
From family my parents are my biggest motivation. I learned from them how to lead a peaceful life with limited resources & income by being honest and hardworking. My sibling has been supporting me all the time. So my family is the natural source of my motivation.
As I started my career at the entry-level, I grew up through an organic leadership process, and I would like to introduce myself as an organic leader. So to me, "I learned cycling in the field rather book," I do respect all the front-end personnel who are playing the role of like fuel of the machine. The front-end teams are true fighters, ignited by themselves, and help others to be ignited. As I started from the ground level, I can read & understand them and their course of action much better than others.
In the corporate arena, I follow Syed Manzur Elahi, the honorable chairman of Apex Footwear Limited. In a conference, he gave advice, "Do not let your kids know how rich you are; it will not help them to grow as a warrior". Most of his advice I take as a precious doctrine of success. One great thing I noticed from him is that the little he expresses, the more he does for the people. He is a true leader and my icon whose ideology you may blindly follow to become not just a man, be a human.
I always try to be focused on my object. I am committed to the three 'C'; Company, Customers, and Coworkers are always my first priority. I never compromise anything with those trios. I am transparent at the optimum level to the company, team, and, of course, to the customers.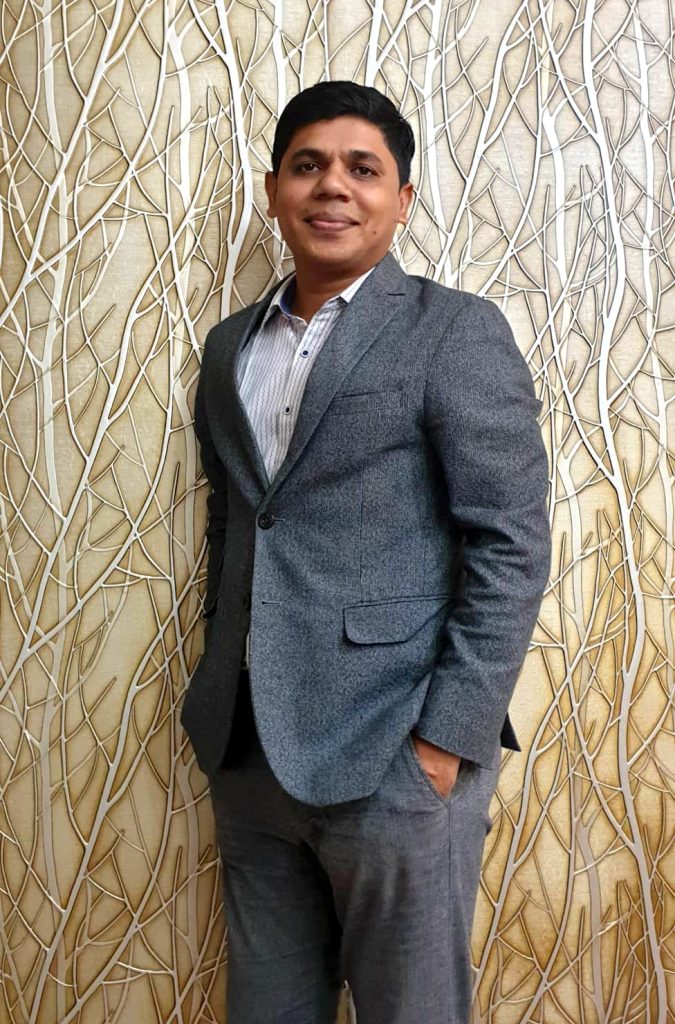 What new initiatives are you adopting for your company in this competitive market as one of Bangladesh's leading Electronics Industries to help you stand out? What do you think about the competition?
Where there's a will, there's a way. Hurdles have to face random when you face many BIG FISH in the market aiming to win the final race and take the first position, making today's market a ground of unrest rivalry. The only antidote for such rivalry is to lead the team swimming against the stream where others are still beyond thinking. By regular market analysis, we often change product shelves based on random changes in consumer demand. The consumer electronics market was internationally changing at an electrifying pace. Like other developing countries, we are doing our best, not just going with the flow, to coup with the local market and grab the international market.
More than 25 mainstream consumer electronics CE companies are now ruling the Bangladesh market, where most of those companies used to deal with international brands. In the 20th century, the Bangladesh appliances market was ruled by big international brands, and there were very few local small appliance businesses then.
At the beginning of the 21st century, minister-myone group honorable Chairman M.A Razzak khan Raj decided judiciously by far-seeing electronics future potential market herein Bangladesh. So it started manufacturing black and white television in 2002, with its first factory set up at Dhirasram, Gazipur district, and later on set up 2nd factory at trishal Mymensingh, one of the finest green environment-friendly factory state-of-the-art, and soon it came off with flying colors. Minister-myone one of the first generation proud members of a consumer electronics manufacturer on a big scale in Bangladesh and the torch bearer of consumer electronics, inspiring others to follow accordingly later on.
We are the trendsetter of the glass door refrigerator in the Bangladesh market and the built-in stabilizer in the refrigerator. So, customers can easily save money and avoid hustle from extra stabilizer buying.
Like other electronics companies, we have a significant amount of credit in the market. However, during & Post COVID, the payments against due have been shrinking remarkably. The big challenges in the consumer electronics market must control high-risk dues, inequitable competition, and underpricing control. Big Guns in this situation would play a big role by taking correct initiatives against those threats mentioned above. Unitedly, big organizations have to take collective initiatives to make a congenial & sustainable environment for all in the market better than before.
We, Minister Hi Tech-Park is much focused & one step ahead and against those threats. We all have to stand under the same umbrella to avoid massive disasters & foreseeable future turbulence.
Would you please describe your current projects running in the Minister Hi-Tech Park LTD?
On the quality question, we have zero deviations. Where we are now because of our customers, to whom we are committed to providing authentic world-class products and service.
As Minister Hi-Tech Park is a technology-driven company, we always focus on new and latest innovations through research & development in this sector with collaboration with other countries and Bangladesh's top-ranked universities.
We are now working with the world's best technology to save our precious energy sector. In situations like ours all over the world, we are facing the same challenge, ' Save Energy'. By technological retrofitting, we are trying to save energy at the utmost level. Our refrigerator now saves more than 66 percent energy, and we are continuously working on more energy-saving options through our research & development.
Using a world-class compressor makes our air conditioners consume very low electricity like inverter AC does. We have introduced eye-protective screens on most television series with all the modern smart facilities, So it's not just a television now; it's become a multipurpose use of television components which is almost exceptional in the market.
Our electric motorcycle plant is a future venture, and we are working for it, which we believe will be a new addition to the energy-saving two-wheeler sector.
We are preparing to rule the global market and raise the flag of "Made in Bangladesh". We are very close to undersigning a number of MOUs to export our product to the global market in the coming years.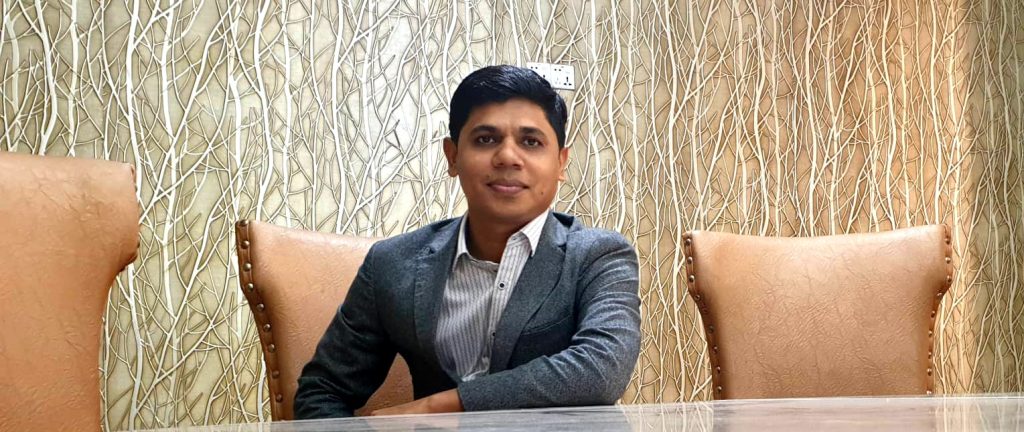 Mr Riaj, what are the traits you cherish, and why do you think these are perfect for success in the sales and marketing fields?
To me, the best trait that I cherish is commitment & leadership. I am committed to my family, my dedicated team, and the company. More often, we see in the market lots of contenders & people who have gaps in the market are most committed. Those gaps are commitments from the company to its other business stakeholders & to the customers, commitment from the employer to an employee, as well as employee to employer. Some learn from others' failures.
When I do sales & marketing our product, I turn out to be like an engineer, the same as an engineer thinks with full devotion before inventing a product for human welfare.
When I give a product service, I act like a doctor, as patients always expect proper doctor treatment and good behavior.
I strongly believe a man can be a role model and a true leader once he or she has a clear vision. The vision, like an open book, can be read and gone through by every team member. To see and treat every team member equally and always support them from the front.
What advice would you give to future candidates who are interested in making their career in your field?
Respect the job, not the position or title. After graduation, I started the entry-level in the sales and marketing field, which was the kickstart of my successful journey so far now I am. Finally, after a lot of hard work & sacrifice, it's happening. Sales and marketing is the biggest field to build as a career. In the corporate sector, most people work in this sales & marketing field worldwide. Here everything counts and is easily measurable.
Some experience interviews. Most freshers who started knocking on the door for their first-time corporate jobs prefer desk and back office jobs rather than sales jobs. Most of them think this field is not the desired job that they have wished for. Candidates need to gain more knowledge about their future goals. "As a fresher, knowing nothing is not a problem, but after having some experience and knowing nothing is a crime."
The electronics sector is one of the most extensive areas built, especially the sales & marketing section. It could be the first step on the escalator to achieve the apex of success for those achieving vision and commitment to win it. Not only the electronics sector but also every sector has the potential for deserving candidates who want to fight for a job and win a mandate. One thing to remember: Rome was not built in a day. Success will come in time. You just need perseverance with hard work.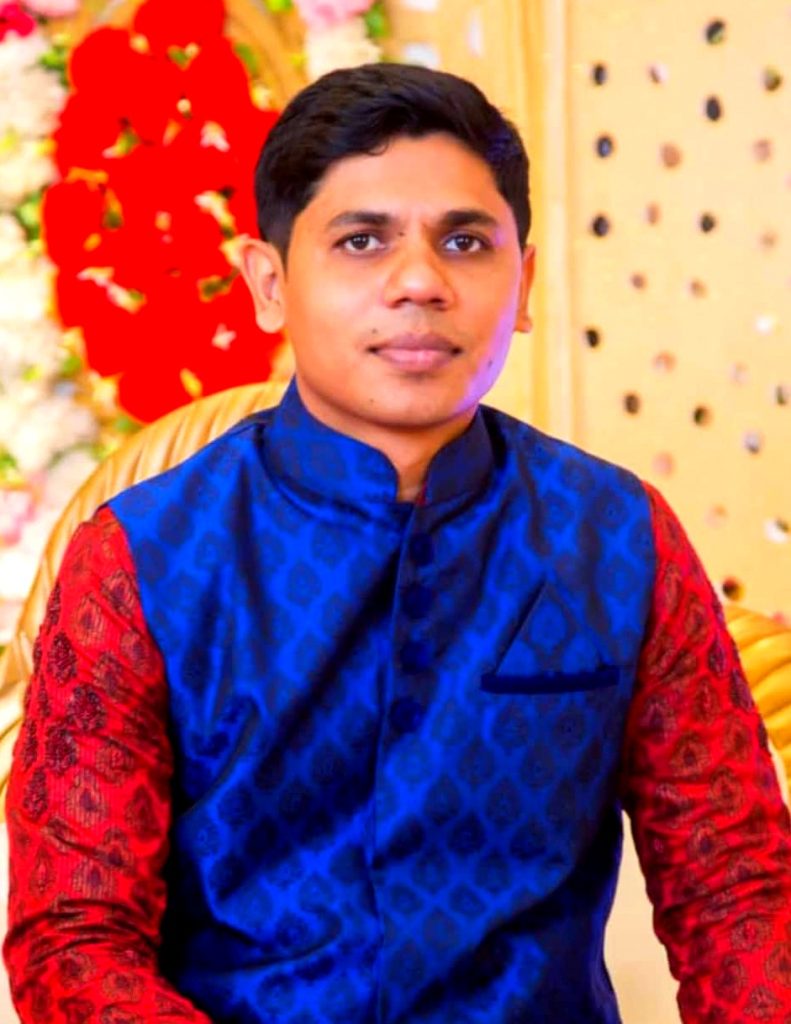 What has been your biggest challenge to date as a General Manager? How did you work to overcome this?
Different minds have different views. Our beliefs and attitudes mostly vary from one another as we come from different families and different regions. The biggest challenge as a General Manager is centralizing team members' different views under the same roof and setting the same vision for all. A team only becomes a true team when they have a shared purpose and mission they all own and feel responsible for. Without it, they are only a workgroup, not a team. This makes getting a team to go in the same direction one of the most important tasks of its leader, and I'm here for it
When a challenge seems to be bigger, it means a much bigger opportunity is waiting behind its solution. I always try to work unitedly with a team. Every team member has different and god gifted unique talent, which needs to identify and do the best use for the betterment of the company. As a leader, it is my job to use the right people in the right place. I have overcome all the challenges through team effort so far I face.
The InCAP: Thank you, Mr. Riaz!
Md Riaj Mahmud: It's my pleasure to give an interview to team the inCAP. I would like to give my heartiest thanks to the readers who read it with patience!
To read more Icon's stories, Please Click Here!