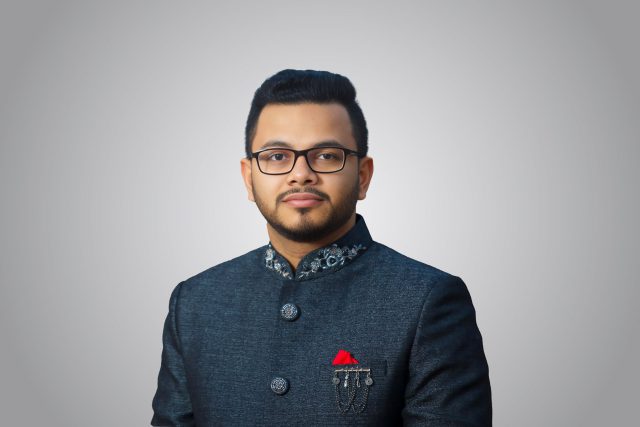 Sirajus Salekin
Head of Business Planning, Campaign Management, Pricing & Analytics
Nagad
Mr. Sirajus Salekin is a seasoned professional with a diverse background in financial reporting, business planning, campaign management, pricing strategies, and analytics. With a strong educational foundation, including an MBA, he has honed his expertise in strategic leadership and data-driven decision-making. As the Head of Business Planning, Campaign Management, Pricing and Analytics at Nagad, he plays a pivotal role in shaping the company's growth and success. His impressive track record includes a significant market share gain in the highly competitive Mobile Financial Services (MFS) industry. Mr. Salekin's approach emphasizes data-driven insights and a commitment to fostering an agile, responsive, and inclusive work environment.
Let's learn about his journey.
The InCAP: Mr. Sirajus Salekin, please share your professional and academic peregrination for our readers!
Mr. Sirajus Salekin: I embarked on a successful professional journey, beginning as a trainee accountant at Baker Tilly International (ACNABIN) from 2012 to 2014. Progressing further, I assumed the role of a Financial Reporting Associate at Accenture (Telenor Norway Financial Reporting Services) from 2015 to 2016, later serving as the Financial Reporting Manager at L'Oreal Bangladesh until 2019. After joining Nagad, I initially held the position of Financial Reporting Manager in 2019, subsequently transitioning to the Strategy Team, where I played a key role in the development of Business Plans and Pricing Strategies for Nagad. Recently, I have taken on additional responsibilities, leading the campaign management team. My career highlights his proficiency in various areas, including business planning, campaign management, pricing strategies, business analytics, and financial and management reporting, spanning across the FMCG, Telecom, and Fintech sectors.
With a strong academic foundation, I earned a bachelor's degree in accounting & finance from Heriot Watt University in 2011, equipping myself with a solid understanding of financial principles and practices. Subsequently, I pursued higher education, completing my Master of Business Administration (MBA) from the University of Wales Trinity Saint David in 2016, refining my strategic acumen and leadership skills, thus fortifying my expertise in business analytics and management reporting.
Can you please briefly describe your role as Head of Business Planning, Campaign Management, Pricing & Analytics at Nagad and the key responsibilities it entails?
As the Head of Business Planning, Campaign Management, Pricing, and analytics at Nagad, my role primarily revolves around overseeing and strategizing various crucial aspects of the company's operations. This includes the development and implementation of comprehensive business plans to ensure the company's sustained growth and profitability. Additionally, I am responsible for devising and managing effective commercial campaigns that effectively engage our target audience and enhance customer loyalty. In terms of pricing, I am tasked with formulating competitive and viable pricing strategies that align with market demands and maximize revenue generation. Furthermore, my responsibilities encompass leveraging advanced analytics to interpret market trends and consumer behavior, enabling data-driven decision-making and facilitating the company's continued success and market leadership.
What strategies have you implemented to drive successful campaign management and customer engagement at Nagad?
To drive successful commercial campaign management and customer engagement at Nagad, I have implemented a multifaceted approach that integrates 3 months campaign calendar in advance with all-party alignment to drive the common goal of Nagad and ensure smooth customer engagement and experience. Leveraging data-driven insights, we have tailored our campaigns to specific customer segments, ensuring relevance and resonance. Additionally, we have fostered proactive engagement through interactive content formats, personalized messaging, and seamless omnichannel experiences. By consistently analyzing customer financial services use patterns and behavior, we have refined our strategies to enhance user experience, foster brand loyalty, and drive sustained commercial growth for Nagad.
Mr. Sirajus Salekin, Could you please share an example of a challenging situation you've faced in your role and how you overcame it to achieve a positive outcome?
Back in 2020, Nagad was in an industry which is dominated by one major player with an 85%+ market share. It was a challenging situation for a Startup like Nagad, because at the same time, 19 companies had MFS licenses, but no one could compete strongly with the number 1 player in the market. In 2019, Nagad started its business with innovations like 1st Digital KYC, 1st send money to any person and so on, but struggled to gain market share. In 2020, Nagad changed its pricing strategy to penetration to gain market share by providing the best value with the lowest price in the market. Now in 2023, Nagad consists of 28%+ market share in the MFS industry with 8 Cr plus registered customers.
What data analytics tools and methodologies do you rely on for making informed business decisions and improving performance at Nagad?
In my team At Nagad, we rely on a combination of essential data analytics tools and methodologies, including SQL, PowerBI, and Excel, to make informed business decisions and enhance overall performance. SQL serves as a fundamental tool for managing and analyzing large datasets, allowing us to extract data efficiently from our databases. PowerBI enables us to visualize and interpret complex data sets, providing interactive dashboards and reports that facilitate comprehensive data analysis and insightful decision-making. Additionally, Excel serves as a versatile tool for data organization, analysis, and visualization, allowing us to perform detailed calculations, generate reports, and create informative visual representations of data, all of which collectively contribute to our efforts in driving data-driven business strategies and improving operational efficacy at Nagad.
In the rapidly evolving fintech landscape, how do you ensure Nagad's business planning remains adaptable and responsive to market changes?
In the rapidly evolving fintech landscape, we ensure that Nagad's business planning remains adaptable and responsive to market changes by fostering a culture of continuous market monitoring and strategic foresight. This involves staying abreast of industry trends, consumer behaviors, and technological advancements through active engagement with market research, competitor analysis, and customer feedback. We prioritize flexibility in our planning processes, allowing us to swiftly adjust our strategies in response to emerging market dynamics. By encouraging cross-functional collaboration and regular strategic reviews, we cultivate an agile and responsive approach, enabling us to proactively identify opportunities and swiftly address challenges, thus ensuring Nagad's sustained competitiveness and relevance in the dynamic fintech sector.
Mr. Sirajus Salekin, please say something to the readers!
In your professional journey, prioritize respect for every individual, fostering an inclusive and collaborative environment. Maintain unwavering dedication and consistency, striving for excellence in all tasks. Embrace each opportunity to grow personally and professionally, cultivating a positive attitude that empowers you to overcome challenges and achieve success. Remember that continuous learning and enthusiasm are key to honing your skills. Simultaneously, actively contribute to the growth of those around you, fostering a supportive and thriving community. By adding value to others through knowledge sharing, empathy, and support, you create a positive impact that fosters collective progress and a more enriching journey for everyone involved.
Quick Chat With Mr. Sirajus Salekin
The most outstanding achievement of your life as of now:  
Nothing outstanding is coming to mind right now. I believe I still have not achieved outstanding something yet.
The greatest philosopher in your view:
Not have much knowledge about philosophers but I like the view of Immanuel Kant and his idea of the "categorical imperative," a moral principle that guides ethical decision-making.
Your Icon:
Again no one is coming to mind right now. But I admire the Prophet Muhammad (PBUH) because of the righteous way he dealt with people around him and businesses at his time.
Name the most influential books you have read:
"The Alchemist" by Paulo Coelho.
Your greatest fear:
Not having new challenges at work.
Best piece of advice you've received:
Assist those in your vicinity, and you may receive support that surpasses your expectations.
You in only three words:
Adaptable, Strategic, Diligent.
The InCAP: Thank you, Mr. Sirajus Salekin! It's a glittering conversation with you!
Mr. Sirajus Salekin: My pleasure! Wish you all the best! Thank you.
To read more about Professional Icon's stories, Please Click Here!