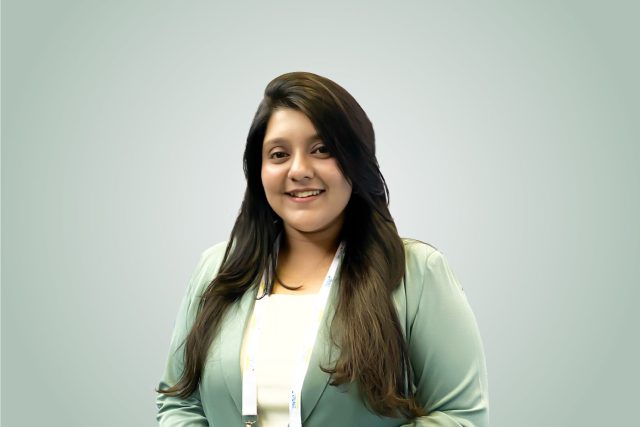 Afruza Tanzi
Founder
H3O Bangladesh
Ms. Afruza Tanzi is the Founder of H3O Bangladesh, a grassroots organization dedicated to improving health literacy and access to healthcare in rural and underserved communities. With a Bachelor's degree in Biotechnology from BRAC University, Ms. Afruza's journey began as a volunteer at the It's Humanity Foundation, where she later became an Assistant Manager. Her experiences working with disadvantaged communities highlighted the critical need for health knowledge and access in these areas, prompting her to establish H3O Bangladesh in 2023. Under her leadership, H3O Bangladesh implements a multifaceted approach to address health issues through education, outreach, and community-based initiatives, making a positive impact on health outcomes in Bangladesh's rural population. Ms. Afruza's vision extends to establishing healthcare resources and a skilled community workforce, ensuring comprehensive healthcare solutions reach the most remote and vulnerable areas of the country.
Let's learn about her journey.
The InCAP: Ms. Afruza Tanzi, please share your professional and academic peregrination for our readers!
Afruza Tanzi: I have a Bachelor's degree with distinction from BRAC University in Biotechnology. Since she was a first-year student, I joined It's Humanity Foundation (IHF), a local non-profit organization that works for quality education for rural children. First I started as a volunteer, then gradually promotion after promotion I am now an Assistant Manager at the organization. While working, she initiated a social enterprise named Protibha, under the umbrella of IHF. Protibha is an enterprise that works with disadvantaged and rural artisans, to help them become financially solvent. Working with rural communities I realized how if not given enough literacy about health and well-being, empowerment and a sustainable future for these communities are not possible. Hence, putting my biotech knowledge at the core, I started H3O Bangladesh in 2023.
H3O Bangladesh is a grassroots organization that focuses on improving health literacy and skills among the mass population with the ultimate vision of bridging the knowledge gaps. Through its work, H3O Bangladesh strives to break down barriers to healthcare access and promote health equity for all.
Can you briefly describe the mission and vision of H3O Bangladesh?
The mission: H3O Bangladesh is to empower rural communities in Bangladesh with the knowledge and skills necessary to improve their health outcomes. Through the health literacy program, H3O aims to promote health equity and foster community-led initiatives that promote healthy behaviors, disease prevention, and timely access to quality health services.
The vision: H3O Bangladesh's vision is to foster a future in which global health knowledge and resources empower every individual to make informed decisions about their well-being, to cultivate a society where universal access to health information and tools transcends geographic and socioeconomic boundaries, enabling healthy, productive lives for all.
What inspired you to start H3O Bangladesh, and what were the initial challenges you faced?
My motivation behind starting H3O was deeply rooted in my personal experiences working with the local NGO for more than five years. Throughout this time, I had the privilege of interacting closely with people from various socio-economic backgrounds, particularly in rural, remote, and resource-constrained areas. One common and pressing issue I observed was the lack of access to healthcare and health knowledge in these communities. Mothers frequently approached me seeking guidance on their children's health, while young girls reached out for solutions to menstrual problems. It was evident that there was a significant gap in understanding diseases, and the most disheartening part was the limited or non-existent access to healthcare information and facilities.
Armed with my knowledge of life sciences, I began offering simple health advice and consultations to address some of these issues. The people living in these remote areas started to seek my assistance even more. They wanted to have my phone number cause I could provide them with health-related advice to make informed decisions. I decided to share my contact number with many of them, and soon, I began receiving frequent calls. It became apparent that the majority of the problems these individuals faced could be resolved with basic health literacy. This realization ignited my motivation to do something.
It was then that I embarked on the journey of establishing H3O Bangladesh. My journey with H3O is a belief that a little knowledge can go a long way in transforming lives and creating lasting positive change.
Ms. Tanzi, How has H3O Bangladesh contributed to addressing Health issues in Bangladesh?
H3O Bangladesh is actively addressing health issues in Bangladesh through a multifaceted approach. The project combines community-based education and outreach activities, including health education sessions, workshops, and day-long health camps covering topics like nutrition, hygiene, chronic diseases, maternal and child health, and disease prevention. Additionally, we conduct community health events and health camps to offer basic health services and screenings. We also conduct health camps for gender-diverse communities who often lack basic human rights.

This health literacy project is making a significant impact on the rural population of Bangladesh:
1. Increased awareness and understanding of health issues and preventive measures.
2. Adoption of healthy behaviors and lifestyles, leading to improved health outcomes.
3. Enhanced capacity of the community to make informed health decisions.
4. A strengthened healthcare system with improved community engagement and health-seeking behaviors.
Could you highlight a specific project or initiative that you are particularly proud of at H3O Bangladesh?
So, one time, H3O Bangladesh put together this health camp in Dhaka for the gender-diverse community. We had everything – awareness sessions, open chats, and health screenings, checking things like diabetes, blood pressure, eyes, skin, and teeth.
But the really cool part was when we headed into Hijra Polli and started talking to the folks there about how healthcare is just a basic human right. You wouldn't believe it, but so many transgender individuals, some even in their 20s or older, had never experienced these kinds of services before.
Now, our idea was to share our knowledge, but what happened was something else. We ended up learning a ton about their health, their biology, their experiences, and their unique challenges. It's kind of crazy, right? We all live in the same society, and yet, we know so little about our transgender neighbors.
That day, I was full of pride for my team and our work, breaking down barriers and taking a solid step towards making sure everyone has a fair shot at good health.
In what ways do you see the organization evolving in the next few years?
My dream is to establish community-based health monitoring centers, low-cost diagnostic labs, and maternity facilities in remote Bangladeshi villages. Alongside these essential resources, I aspire to prepare a healthcare workforce equipped with basic yet impactful skills. My vision is to have, within every 20 individuals, at least one skilled community member who can proficiently check for conditions like diabetes and blood pressure, provide first aid, administer basic medications for ailments such as diarrhea, possess midwife training for safe childbirth, and facilitate virtual connections with healthcare professionals in cities. This holistic approach aims to ensure comprehensive and accessible healthcare solutions for these underserved communities. When I say rural, I don't mean smaller cities only, I mean the most climate-vulnerable zones of the country from hilltrack to islands to dislocated areas.
Ms. Afruza Tanzi, What advice would you give to aspiring health entrepreneurs looking to make a positive impact?
Embrace conversational learning by visiting rural areas, actively listening to the community's insights, and understanding that what we perceive as problems may differ from their reality. Recognize that what we deem as basic healthcare might be a luxury for them. Prioritize humility, empathy, and community-driven solutions to truly make a positive impact. Healthcare is ever-evolving, never stop reading and learning.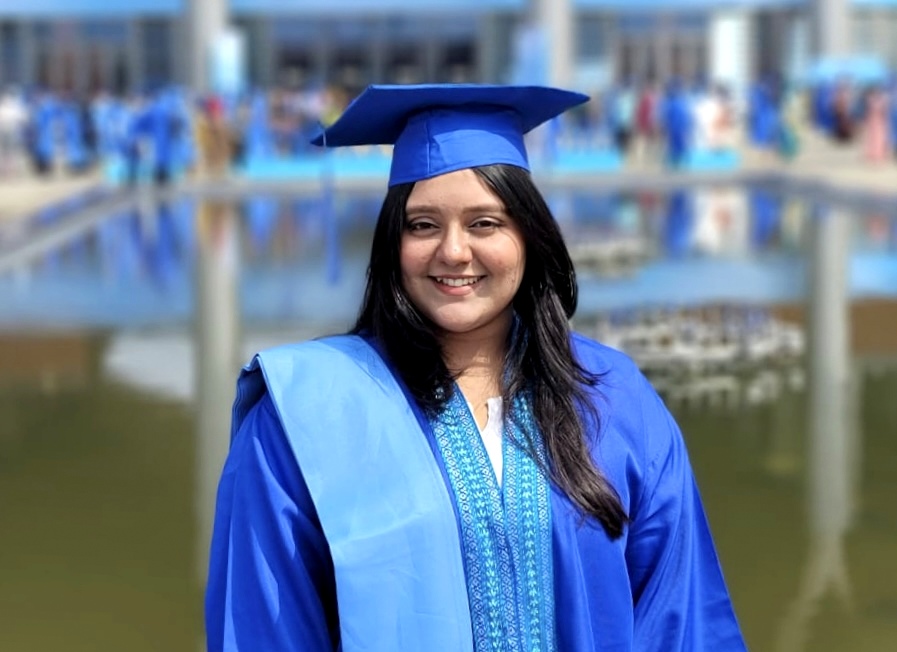 Quick Chat With Ms. Afruza Tanzi
The most outstanding achievement of your life as of now:
I actively participated in the making of the Youth Declaration of Doha Plan of Action for the United Nations Conference of Least Developed Countries. Highlighting the Bangladeshi point of view at a polymakers table, was a very proud experience for me.
The greatest philosopher in your view:
I honestly never followed philosophy at all!
Your Icon:
Dr. Alaa Murabit is a Libiyan-Canadian physician. I met her once at a conference in the UK. Since then, I want to be a person just like her. Who comprehends health problems as a social issue and solves health issues with change in the system.
Name the most influential books you have read:
Shatkahon by Shomoresh Mojumder.
Your greatest fear:
Death of my loved ones.
Best piece of advice you've received:
Life never goes according to plan. Make the plan as it goes.
You in only three words:
Resilient, Entrepreneurial, and Welcoming.
Skill Set
Hard Skills: Reading
Soft Skills: Both verbal and written communication
Prayer For The Human Civilization:
May nobody hurt another person intentionally. May all beings choose compassion over harm in their interactions with one another.
The InCAP: Thank you, Ms. Afruza Tanzi! It's a glittering conversation with you!
Ms. Afruza Tanzi: My pleasure! Wish you all the best! Thank you
To read more about Professional Icon's stories, Please Click Here!