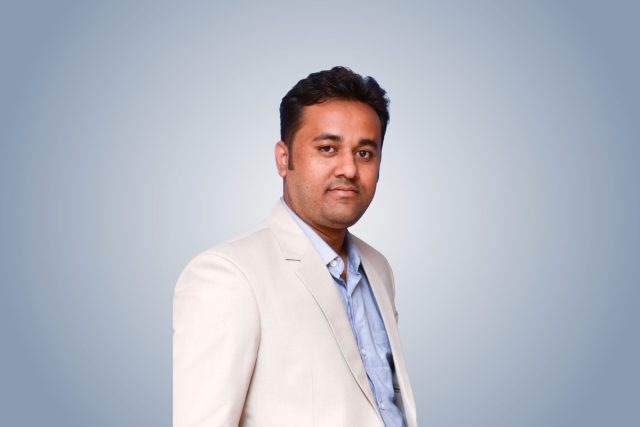 Md. Ar Rahaman Chowdhury
Sr. Manager, Business Development
wagely Bangladesh Ltd
Md. Ar Rahaman Chowdhury is a seasoned professional with a strong background in business development and strategy. As the Senior Manager of Business Development at wagely Bangladesh Ltd, he brings a wealth of experience and expertise to the team. Officially he is the first employee of wagely in Bangladesh. With a keen eye for market trends and a strategic mindset, Mr.Rahaman is dedicated to driving growth and fostering valuable partnerships for Wagely in the dynamic business landscape of Bangladesh.
Let's learn about his journey.
Mr. Md. Ar Rahaman Chowdhury, please share your professional and academic peregrination for our readers!
Mr. Md. Ar Rahaman Chowdhury: I completed my BBA & MBA degree in Business both at Dhaka International University. During my university years, I began working with my organization, Resurgence and participated in different cultural programs. After my graduation, I did my internship with a reputed private bank and after that, I got involved in business with my brother-in-law from where I have learned many things.
I always wanted to do something by myself without the help of my relatives that's why from there I joined Globe Pharmaceutical as a Territory Sales officer. After that, I joined Elitbuzz Technologies Ltd, a Dubai-based company. I worked there as Sr. Sales Executive and Account Manager. Their core product was bulk SMS and to sell the product I had to visit door-to-door all over Dhaka city. Then I moved to the Software industry and joined CSL Software. I think it was a great move for me. I started working in the RMG sector and you know in Bangladesh it is very difficult to sell Software. It was a big challenge but as I like to take challenges, I ran over them and succeeded.
From there, I joined wagely Bangladesh Ltd. And Officially I was the 1st employee of this company. It was a big challenge for me because from an established company I switched to a company where there was no office, no colleagues even people also had no idea about our product Earned wages Access (EWA). But by the grace of almighty Allah and the help of my top management, I started work and initially, I was able to close some deals with known companies. Now gradually team grown up and now we are working with 60+ employees in Bangladesh.
Throughout my Journey, I've helped organizations to partner with almost all the big names from RMG Sector like Hameem Group, Smart Group, Impress Newtex Group, Shin Shin Group, Sim Group, TRZ Garments, Robintex Group, Cute Dress, Abedin Group and many others. Apart from RMG, I have partnered with ACI Logistics Ltd. MK Footwears Ltd. Elson Consumer Products Limited etc.
Can you please provide an overview of your role as Sr. Manager of Business Development at wagely and the key responsibilities you handle?
As a dedicated professional in the realm of development planning, sales forecasting, and market identification, I have had the privilege of overseeing our company's endeavors in the Ready-Made Garments (RMG) sector, which constitutes a significant portion of our market share. My role not only encompasses the strategic identification of market opportunities but also entails cultivating relationships through meetings, networking, and various other channels. In addition to these responsibilities, I provide invaluable support to our Account Managers who oversee client relationships post-sale.
One of the most exciting aspects of my journey has been introducing a groundbreaking product that allows individuals to receive their salaries on a daily basis. This innovative offering was akin to uncovering a hidden treasure in the market. Leveraging my prior experience and extensive connections in the RMG sector, I initiated crucial meetings with industry stakeholders, which proved instrumental in securing our initial deals.
Over the past two years, I have consistently surpassed monthly sales targets, achieving an impressive average of 90% above expectations. My contributions to the company's growth have been particularly noteworthy this year:
In Q1 (January to March), I achieved my target of 100% and contributed 57% of total sales.
In Q2 (April to June), my contributions soared, representing an impressive 79% of the total sales.
Last Q3 (July to September) witnessed my continued dedication, as I contributed 74% of total sales. Within our 5-member sales team, I consistently strive to play a pivotal role in driving our company forward.
My unwavering commitment to customer satisfaction has been a cornerstone of my approach. I have consistently achieved high customer satisfaction ratings by delivering exceptional service and meeting their unique needs. Moreover, my strategic acumen has enabled me to successfully negotiate crucial partnerships with major industry players, resulting in substantial increases in our sales revenue.
Furthermore, I have played a pivotal role in enhancing our company's sales process by introducing innovative sales techniques. Beyond the RMG sector, I have expanded our business into other industries, forging partnerships with non-RMG companies. Notably, I facilitated the introduction of Wagely into the Footwear industry, followed by our foray into the FMCG sector. Most recently, I proudly partnered with the rapidly growing retail superstore "Shwapno," marking a significant milestone in our journey.
What inspired you to pursue a career in business development, and how has your background prepared you for this role?
It was very tough to make a decision to build a career in Business Development as I was involved in business. I always love to work in a place where you can take challenges. Because I believe that, where there are challenges there is an opportunity to explore yourself.
My Preparation was very simple Self-confidence, always focus on goal, Dedication and hard work. There is no shortcut to success so you have to work hard. Maybe it takes time but if you work hard, you will succeed that's for sure.
I always believe in long-term relationships that's why I always tell my team members "Make a habit of reaching out to the people when you don't need something "
It helps you to make a good relationship with your clients.
Mr. Chowdhury, Could you please share a recent successful business development project or partnership you've led at wagely, and what impact it had on the company's growth?
Every project is important whether it's big or small that's what I believe. Suppose you closed a small project successfully you never know if they can recommend you to others.
If I mention my recent success then it would be ACI Logistics Ltd. Because when we planned to diversify our business we needed a big name apart from the RMG Sector and I think ACI Logistics is a big name.
This partnership will play a vital role in extending our business with corporate companies. After our announcement of the partnership with them, People started reaching out to those who want to implement Wagely service at their corporate office.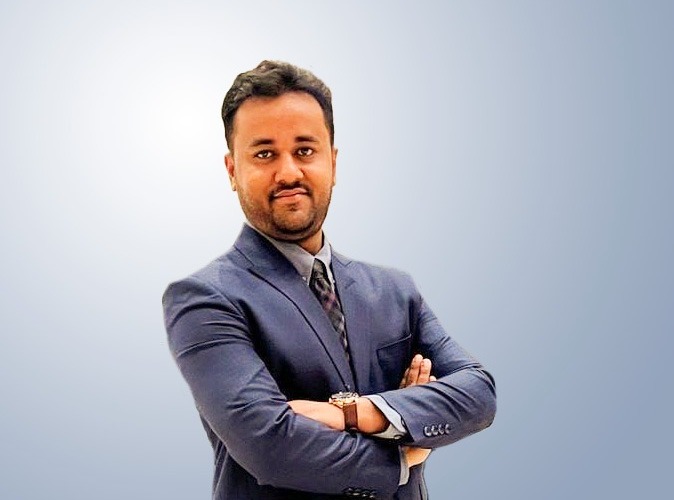 How do you assess market trends and competitor activities to inform your business development strategies?
Performing market research is highly important in order to understand your company's current position and determine where it is headed.
I do research for contracts, bids, and opportunities for cooperation with other companies. Your company can increase its revenue channels by seizing this opportunity.
Subscribe to industry-related databases, forums, and blogs. These can be of great value to you, especially if you are in the construction or building industry. They provide detailed information regarding all projects within your area from concept to execution. This can save you plenty of time when collecting information and vastly reduce your market intelligence efforts. Specially I Use them wisely to gain leverage over my competition.
I believe in a strong relationship with clients for this Follow-up is important. There is no alternative to making a good relationship with clients but don't push too hard but also do not give up.
In a meeting when you talk don't talk directly regarding business, you can start with casual discussion like asking about his family, his hobbies, and food and what he /she likes. There are several email tracking tools that you can use, these can be useful as you will find out instantly when a certain person has checked your email. Therefore you are always in the know if something comes up and when you should give your client a call.
Competitive analysis is very important. Once you succeed in this analysis you can easily track your clients
. I would like to suggest to follow these steps in order to assess the competition:
Understanding your top competitors is very important. So, determine your top 3,4 competitors.
Set up criteria or mechanism of comparison; choose different variables to use in order to compare, such as strengths/ weaknesses, price, product quality, exposure, brand reputation, etc.
Since you are a new business, competitors do not know you yet. Use this to your advantage: visit your competitors, If you can sit with them and get the information.
What was your first job in life? How much was your first salary? What did you do with the first paycheck?
My first job was in a call center, I'm talking about my student life it was in 2012. Well! Salary was 10,000/. I bought a Shari for my mother and also gave a treat to my friends.
Mr. Md. Ar Rahaman Chowdhury, please say something about your readers.
Life is too short to live so enjoy your life. Don't make it complex by overthinking. Always give your hundred percent in the workplace with honesty then success will come. maybe it will take time but it will come definitely.
Learn to value your time. Do the right thing at the right time.
One important thing to always keep in mind. If you want to grow up in life, the most important thing is the prayers of your parents, so if your parents are alive, give them time, and make them happy, If possible, stay together with them otherwise maybe one day will come you will miss this time very much and feel regret.
I'm always confident to achieve my goal you should be confident too.
Quick Chat With Md. Ar Rahaman Chowdhury
The most outstanding achievement of your life as now:
Definitely, It's wagely. Because the product was totally unknown to our country's people it has already created waves.
The Greatest Philosopher in your view:
Prophet Muhammad (Sm).
Your Icon:
Lionel Messi, Warren Buffett.
Name of the most influence you have ever read:
Holy Quran.
Your greatest fear:
I always want to live my life with full honesty and don't want to lose it.
Best piece of advice you received:
True leaders do not manipulate others, they inspire them.
You in only Three words:
Team Player, Quick Learner, Straight Forward.
Skill Set
Hard Skills: Quick decision Making, Team Building · Customer Relationship Management (CRM) · Strategic Planning · Business Analysis · Sales Management
Soft Skills: Self Confidence, Honesty, Adaptability, Problem-Solving, Positive attitude, Leadership.
Pray for human civilization:
I pray for all of humanity to become more kind to each other. Everybody should be conscious about the environment to make a healthy world. May almighty Allah bless all of us.
The InCAP: Thank you, Mr. Md. Ar Rahaman Chowdhury! It's a glittering conversation with you!
Mr. Md. Ar Rahaman Chowdhury: My pleasure! Wish you all the best! Thank you
To read more about Professional Icon's stories, Please Click Here!