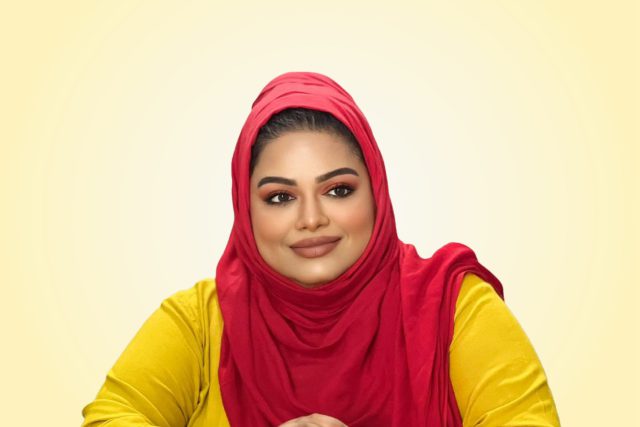 Musrefa Hossain
Chief Executive Officer (CEO)
GD Hospital & Diabetes Institute
Ms. Musrefa Hossain is a distinguished professional with a robust academic background in Biomaterial Science and Tissue Engineering. After graduating with First Class honors from the University of Sheffield, she furthered her education at the University of Cambridge as a Cambridge Commonwealth Scholar. Since assuming the role of CEO in 2010, Musrefa has propelled the institution to new heights with transformative initiatives, including Accessible Potential Training (APT) Schools and Charitable Dispensaries in rural areas. Her commitment to philanthropy, inherited from her father, is evident in free eye surgeries for the underprivileged. Musrefa navigates healthcare challenges with strategic outreach programs, continuous professional development, and a focus on patient care quality and safety. Under her leadership, GD Hospital & Diabetes Institute stands as a beacon of compassionate healthcare, embodying the motto 'We Care for Life' with transparency, commitment, and a profound dedication to social responsibility.
Let's learn about her journey.
Ms. Musrefa Hossain, please share your professional and academic peregrination for our readers!
I embarked on my educational journey at La Martiniere Girls School in Kolkata. Following my early education, I moved to the United Kingdom, where I found my academic home at the University of Sheffield. It was here that I pursued my passion for engineering, specializing in the fascinating field of Biomaterial Science and Tissue Engineering. In December 2007, I proudly graduated with First Class honors in Bachelor of Engineering, an achievement that also earned me the top position in my department. My dedication to my studies has always been a defining characteristic.
After completing my undergraduate studies, I took the opportunity to continue my academic pursuits at the esteemed University of Cambridge in 2008. I enrolled in the Masters's program in Bioscience Enterprise (MBE), a collaborative endeavor between the University of Cambridge and the renowned Massachusetts Institute of Technology (MIT). During my time at Cambridge, I was honored to be named a Cambridge Commonwealth Scholar, further enriching my academic experience. I dedicated several years to exploring and analyzing healthcare systems in Europe and the United States. My journey has been a rewarding one, filled with invaluable experiences and insights that have enriched my perspective on global healthcare.
Can you please tell us about your journey from your educational background in biomaterial science to becoming the CEO of GD Hospital & Diabetes Institute?
I joined GD Hospital and Diabetes Institute in Kolkata as the Chief Executive Officer in September 2010. After obtaining my Masters from Cambridge University, I spent a few years exploring the healthcare system before taking on the role of CEO. I have always had a profound fascination for the well-being and welfare sector. My commitment to improving the lives of others has led to the establishment of transformative initiatives. Notably, I founded the Accessible Potential Training (APT) Schools in Kolkata and Murshidabad, where children are trained under the guidance of professionals to become independent and acquire skills that can be used to their best interests and abilities. In addition, I established full-fledged Charitable Dispensaries with OPD and Diagnostic facilities available for free of cost in rural parts of Murshidabad, where patients receive free medication for their treatment. We also conduct free eye surgeries every 3 months, with patients coming from far-off villages in West Bengal, and provide follow-up care along with that.
What motivated you to take on philanthropic initiatives, such as setting up schools for specially-abled children and charitable dispensaries in rural areas?
My father, Mr. Mushtaq Hussain, is truly a philanthropist. He instilled in me from a young age the profound truth that there is no greater fulfillment than extending a helping hand to those in need. This trait, which I proudly inherited from my father, has significantly influenced my professional path.
GD Hospital and Diabetes Institute has received several awards and accolades during your leadership. What do you believe sets your organization apart in the healthcare industry?
Quality healthcare with affordability is everyone's right. We at GD Hospital and Diabetes Institute have believed in this principle from our very inception and continue to uphold it in every aspect of our service. Delivering quality healthcare to people from every walk of life remains our core belief.
Ms. Musrefa, Could you please share some key challenges you've faced in the healthcare sector, and how you've addressed them during your tenure?
One significant challenge was managing the increasing demand for healthcare services, particularly in underserved areas. To address this, we implemented outreach programs such as Diabetes Awareness Programs, Rural Literacy drives, Workshops for teenage mothers, mental health programs for Rural workers, Refreshers Programs, awareness of new techniques in teaching for Rural School teachers, and Upliftment of Factory Workers of Murshidabad and Malda, to reach remote communities, ensuring that they had access to basic healthcare services. Another challenge was staying updated with rapidly evolving medical technologies and treatment modalities. To overcome this, I encouraged continuous professional development for our medical staff, fostering a culture of learning and adaptation to the latest advancements in the field. Lastly, improving patient care quality and safety has always been a priority. To address this, we implemented quality improvement initiatives, conducted regular training for staff on patient safety protocols, and implemented feedback systems to actively involve patients in the improvement process.
How do you balance the goals of providing quality healthcare and maintaining social responsibility as the CEO of GD Hospital & Diabetes Institute?
Balancing the goals of providing quality healthcare and maintaining social responsibility is a fundamental aspect of our mission. It's a challenge we take very seriously, and we have developed a strategic approach to achieve this delicate balance.
"We Care for Life" is the motto of your organization. How does this philosophy drive your leadership and impact the patient experience at GD Hospital & Diabetes Institute?
With great empathy and care, we have built an environment where people can avail care for Diabetes and ancillary issues under one roof. We believe that a patient in distress should find in us a heaven to heal. With transparency and commitment as our driving forces, we have established a reputation that reflects honesty and sincerity. A unit of Pataka Industries, social responsibility remains the backbone of every aspect of our work ethics. Every person working in our institution vouches for one thing always – 'We Care for Life
Ms. Musrefa Hossain, You are an idol to the youth. Many people follow you as an icon of leadership. Say something to them.
Stay curious and never stop learning. The world is constantly evolving, and the best leaders are those who adapt and grow. Seek out mentors, read, and educate yourself continuously. Your knowledge and wisdom will be your greatest assets.
Quick Chat With Musrefa Hossain
The most outstanding achievement of your life as of now:
I have always considered contentment as the biggest impediment to great achievements. So if I were to think of the most outstanding achievement of my life I would say it is yet to happen. When the next big thing happens (God willing) you shall find me saying the same thing all over again.    
The greatest philosopher in your view:
In a world of greats, it would be a crime to pick one philosopher alone who is the greatest in my view. However, if I were to name one such whose views have had the strongest impact on me and my way of life then it would have to be my beloved Prophet Muhammad.
Your Icon:
I deem every person who has evoked deep respect and lasting admiration in my mind as worthy of being an icon. Sometimes leading a simple and authentic life in a chaotic world can be the most iconic of deeds one can achieve.
Name the most influential books you have read:
Being an avid reader I consider books as soul nourishers. Sadly today we see more and more parched minds as we drift away from the heady world of books. Books have been my greatest companion. However, the book that influenced me to the very core is the English translation of The Noble Qur'an by Dr. Muhammad Muhsin Khan and Muhammad Taqi-ud-Din Al-Hilali.
Your greatest fear:
My greatest fear would be to get detached from my sense of purpose and forget my role in the larger canvas of life.
Best piece of advice you've received:
Repel evil with goodness.
You in only three words:
Passionate, Relentless, Rooted.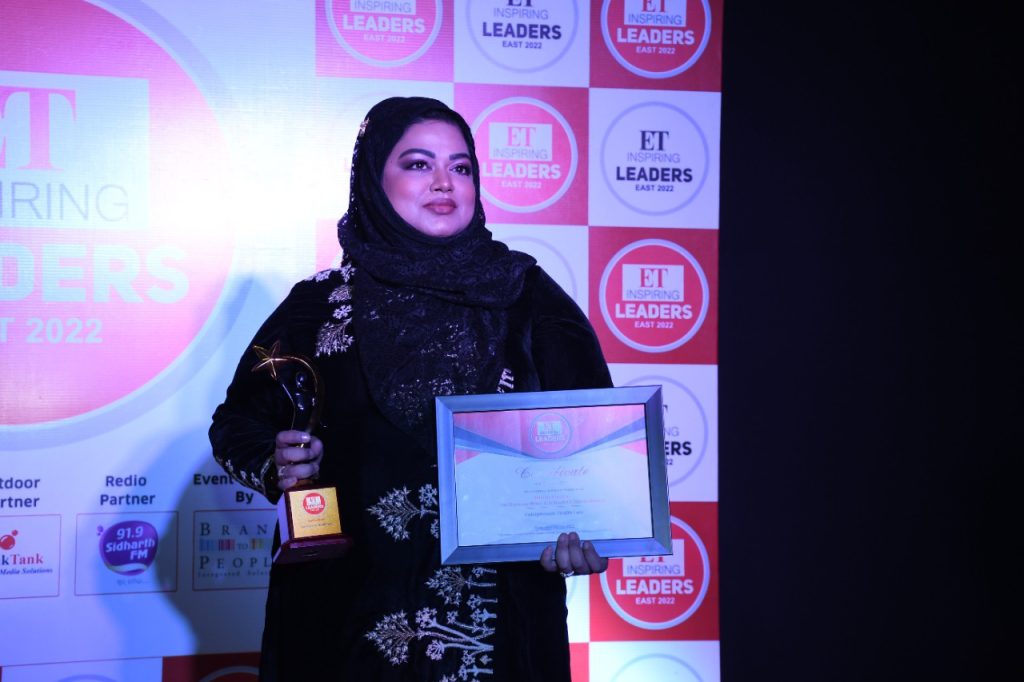 Skill Set
Hard Skills: Data analytics, Biomaterial Testing, Medical Device Design.
Soft Skills: Leadership, Excellent Communication and Management.
Prayer for The Human Civilization:
I want to extend my heartfelt gratitude to the resilient and compassionate members of our human civilization. Together, we've faced countless challenges, and the dedication of all to health and well-being inspires us daily. Let's continue to care for one another and progress toward a healthier, brighter future.
The InCAP: Thank you, Ms. Musrefa Hossain! It's a glittering conversation with you!
Ms. Musrefa Hossain: My pleasure! Wish you all the best! Thank you.
To read more about Professional's stories, Please Click Here!