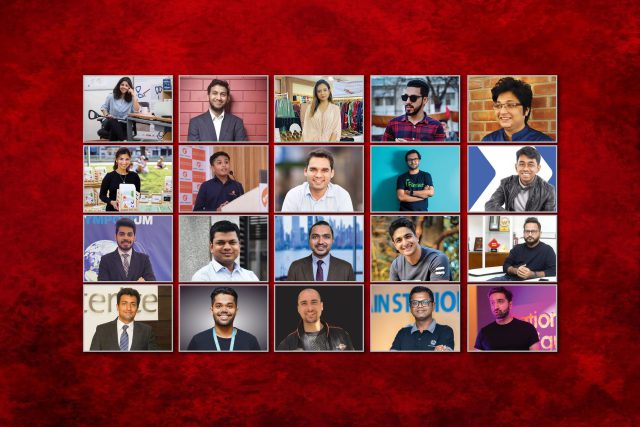 It doesn't matter if you're running a non-profit organization, a branch of government, or a for-profit enterprise: you will always need some vision for the future of your group. You'll also need leaders to help plan and successfully execute that vision. From motivating others to cooperate in completing necessary tasks to determining what tasks are essential in the first place, leadership has an enormous place within the business.
Running a business is tough, and it is not for faint-hearted people. However, businesses involve challenges, and only people with leadership qualities can build a business that can create history. In addition, leaders are invaluable in formulating and communicating new strategic directions and communicating with and motivating employees to increase dedication to organizational goals. Therefore, ongoing leadership skills training is essential to ensuring that leaders are on the right track.
It has become evident that the tendency to become self-employed outnumbered the previous years, which created a significant number of young entrepreneurs. In this age of digital technology, people are now more confident and enthusiastic to try and sell their innovative ideas and hit the road to success. Fresh and young blood is entering different business industries intending to serve the people for the greater good, including solving real-life problems and thriving in that sector.
Besides, the youth carries the characteristics required to be a successful entrepreneur- risk takers are the one who triumphs in every industry. To date, many role models for young business leaders have been created. Of all those young business leaders, the top South-Asian business leaders are up to 40 years old, from whom the youth can take inspiration.
Here are the Top 20 Young Business Leaders in South Asia in 2022.
Please Note: The InCAP offers this list of the Top 20 Young Business Leaders in South Asia of 2022. It's an analysis of the International Corporate Association of Professionals (InCAP), so there is no opportunity for debate centering on this ranking.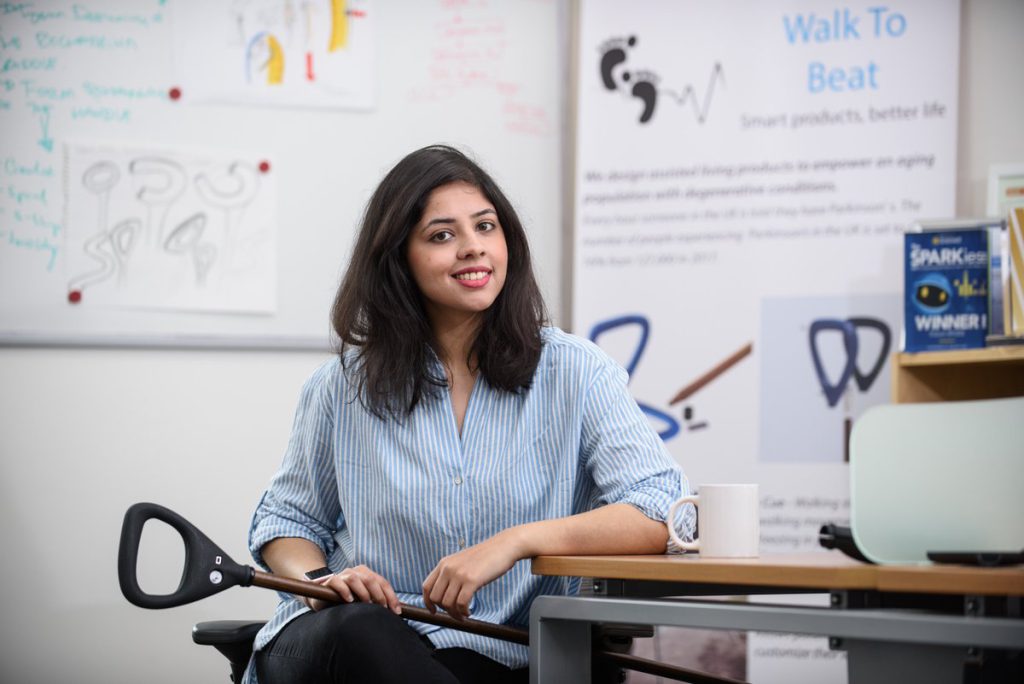 Origin: Pakistan
Company: Walk to Beat
The Pakistani Young Star Neha Shahid Chaudhary is a University of West England student of Pakistani descent. She came up with a fantastic idea to help Parkinson's disease patients. Its disease may be a chronic disorder that's progressive and affects the movement of the patient. As the disease progresses, the quantity of dopamine keeps decreasing, affecting body parts' physical movement. So Ms. Neha created a cutting-edge walking stick that is being hailed as a "game-changer" for Parkinson's patients.
The 'walk to beat' stick The frozen muscles begin to move due to the vibration it causes. The individual can now steer, preserving their mobility and independence. When the patient's limbs are seized, this stick can detect it and begins vibrating in response. This helps the affected body portion regain rhythm, enabling the patient to walk more.
By conducting research, Ms, Neha discovered an easy solution to remedy this particular aspect of the illness. Neha developed this idea as her final year research project during her Bachelor's degree at the University of the West of England. First, she made an initial sample of the walking stick, which she incubated at the Bristol Robotics Laboratory.
Her grandfather's eight years of Parkinson's disease-related suffering gave rise to the concept of this creation. She created a cane called "Walk a Beat." The stick's handle is attached to a steady beat. This rhythm can help people with Parkinson's who have freezing and gait issues.
However, it has already shown positive results in England. According to Neha, this stick has helped over 12,000 student patients in the UK alone. Moreover, the stick can benefit thousands of patients around the world. To stay people's attention faraway from the patients, the planning of the stick has been kept simple and plain.
Origin: Pakistan
Company: Samovar Coffee and Tea House
Muhammad Gulraiz Khan is a young Pakistani entrepreneur who is the winner of the first prize in the Shell Tameer award. He is the founder of Samovar Coffee and Tea House, an open cafe in Karachi port. The café provides a relaxing open space with an overjoyed feel of traveling.
Mohammad Gulraiz Khan is an economist who completed his graduation from LUMS. The idea came to mind when he explored the open cafes of Paris, Berlin, and Istanbul. He found those outdoor cafes quite relaxing and felt he didn't have such a place in his home country. From this thought, he took the idea of opening an outdoor cafe.
The next thing that may arise in your mind is why he established a tea house. He noticed that Pakistanis are a tea-consuming nation. Despite the large annual tea consumption in Pakistan, the tea houses in our country are below the mark. So he thought he should bring innovation to this field and came up with this outdoor cafe idea at Karachi port. He executed his plan and became a successful entrepreneur making it to the list of the top 5 entrepreneurs of Pakistan in 2020.
He never thought his ambition to open his teahouse would come true. The idea was originally inspired by a bit of family history. Khan's maternal grandfather owned a tea stall, which he built into a larger business. Having grown up in the Burnes Road area, Mr. Khan witnessed the decline of the era of the Iranian teahouse. With so many coffee bars popping up, he could not bear to watch Pakistan's beloved drink being pushed onto the back burner, so he established the Samovar Tea and Coffee House at Port Grand in Karachi.
Origin: Pakistan
Company: Delightful Islamabadians Media
Mr. Syed Falak is a young entrepreneur in Pakistan who made a big name in the world through his entrepreneurial skills at the age of 23. He is the owner of the largest media company in Islamabad named "Delightful Islamabadians Media". He founded this company in 2016 when he was only 19. The company has a market cap of $0.5.
Next, he stepped into the textile industry and founded the company "Diya Fashion Hut" in 2018. Not only in Pakistan, this company was also expanded to Saudi Arabia, Dubai, America, and many other countries. Next on the list of his achievements is the company "Ideal Link International". The company used Information Technology to develop an electronic system for paying bills.
Due to his astonishing achievements at the early age of 23, Falak won the Pakistan Business Council Award in 2019. He set an example for people who want to earn a name in the field of business.
Syed Falak is a talented individual whose unwavering passion to be the best has won him a position that makes him stand out from the rest. Apart from being a successful entrepreneur, he has been a part of several Pakistani television dramas, reality shows, and films, having won more than five national awards. Syed stepped into the production field in 2015 and started his acting career in 2017.
In addition, he has been a part of many films as a producer and acted in several Pakistani dramas. Furthermore, he has taken his singing career to the next level by giving many hit singles and EPs, pushing his popularity even further.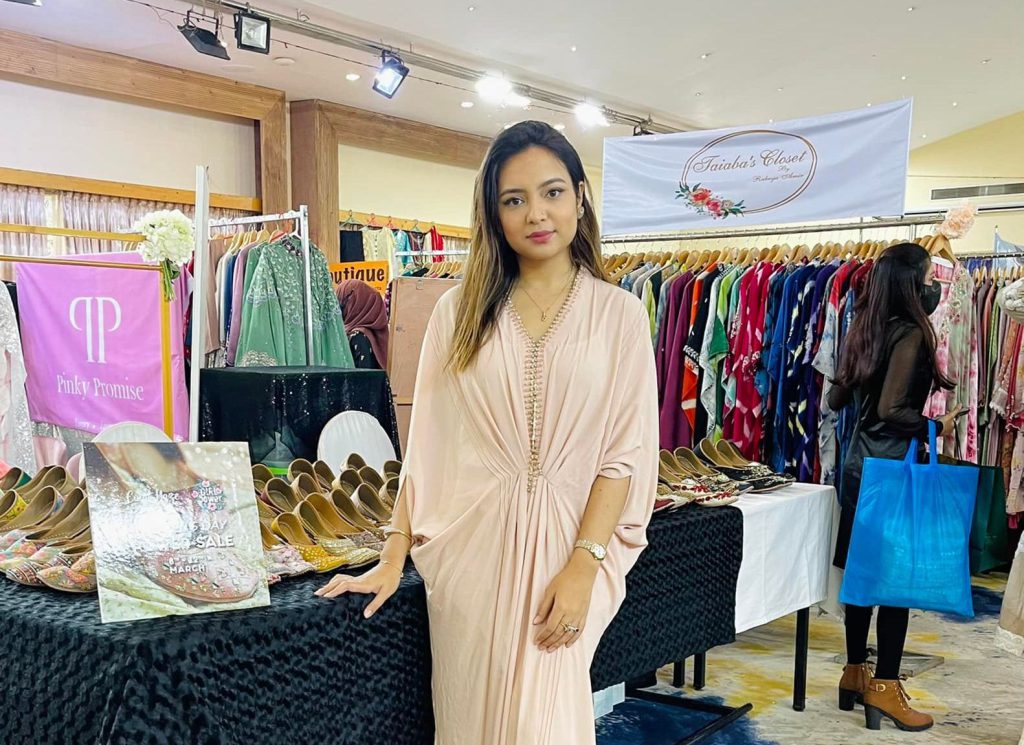 Origin: Bangladesh
Company: PRISM-Multi Designer Store
Tamanna Ahmed founded UC Events. She graduated from North South University in 2016 and then finished her Master's Degree in Environmental Science in 2019 from the same university. From an early age, she was dedicated and aimed to do something that she genuinely loved.
Online business is booming in Bangladesh, but there is a widespread problem for the f-commerce/e-commerce businesses, which is a storefront for their business. They temporarily require a storefront to exhibit their products and interact with the customers. Ms. Tamanna realized the problem and, with her other partners at PRISM, came up with an innovative solution to this obstacle.
They designed a multi-designer facility that helps people with f-commerce businesses get a shared space to manage their sales, inventory, and orders. So, it will become a prime point for customers where they can come and pick up orders and exchange purchased items. Apart from this company, she is also the founder of UC Events, where you can organize fashion exhibitions for small-scale businesses and women entrepreneurs.
For her invention, she received the award of Commonwealth Youth Advocacy Training, Mauritius 2016, Save the Nature Award, Duke of Edinburgh Silver AwardDuke of Edinburgh Bronze, and Outstanding Achievement Award.
Ms. Tamanna also bought into the franchise rights for Coral Haze, a renowned designer brand of shoes from India, which she exclusively sold in the Bangladeshi market. Again, she bought franchise rights for another designer brand called Mulmul, with which she exclusively markets cotton Mulmul outfits in Bangladesh. Her refreshing and ever-expanding approach to the fashion & retail industry shows promise as a rising young entrepreneur.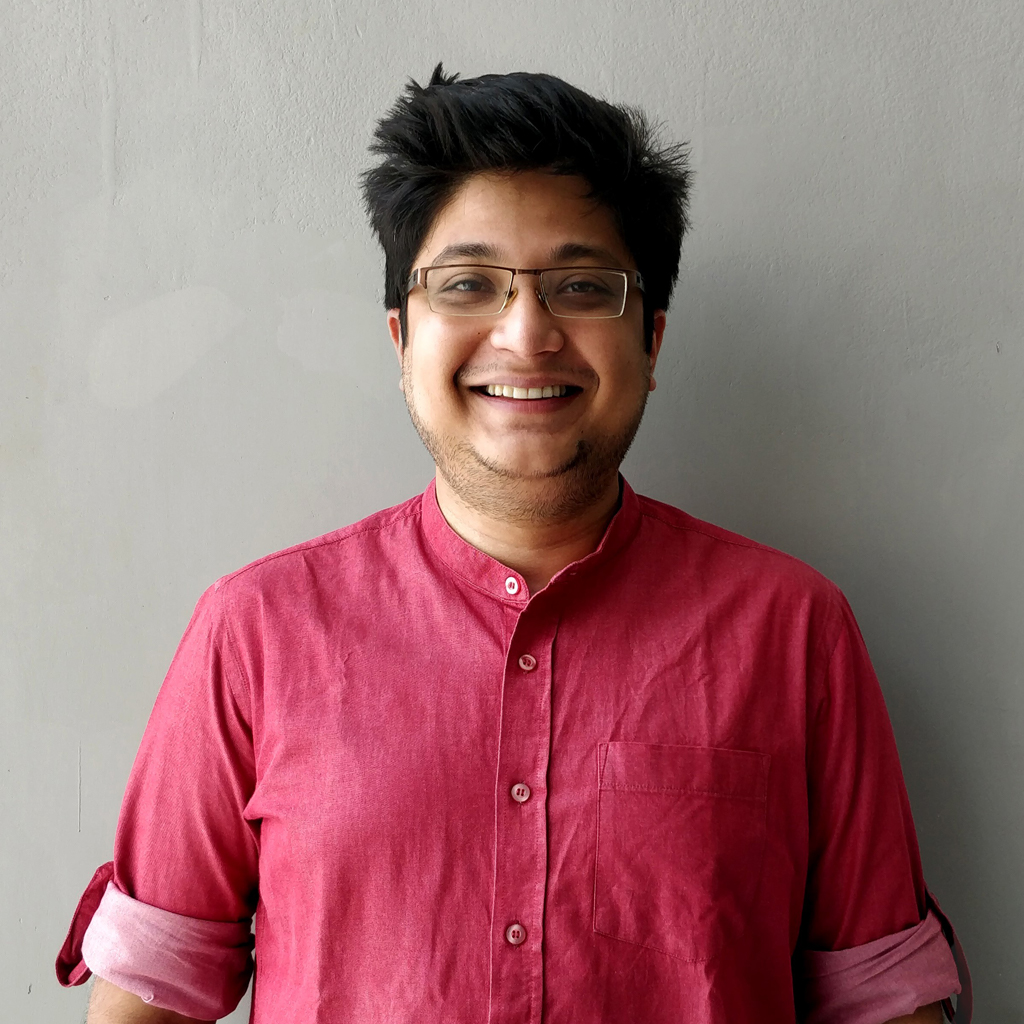 Origin: Bangladesh
Company: ShopUP
ShopUp is Bangladesh's leading full-stack B2B commerce platform for small businesses (online and offline). It provides small businesses easy access to B2B sourcing, last-mile logistics, digital credit, and business management solutions. Mr. Affef Zubaer Zaman founded ShopUp, set up in Dhaka city in 2016, along with his other partners, Siffat Sarwar and Ataur Rahim Chowdhury. Currently, it has over 95,000 micro and small businesses on the platform.
ShopUp has raised $22.5 million in Series A funding co-led by Sequoia Capital India and Flourish Ventures, the largest Series A round in Bangladesh. The round saw VEON Ventures, Speedinvest, and Lonsdale Capital (Singapore) participation. It also is the first investment by Sequoia Capital India in Bangladesh. The startup opened its office in Bengaluru earlier this year to expand and hire talent. In addition, the press statement shared by Sequoia Capital India said that the e-commerce platform Voonik also recently merged with ShopUp, with both founders of Voonik joining ShopUp as co-founders.
Mr. Afeef always believed this decade would be about the rise and maturity of small businesses in Bangladesh. He and his partners believed in the power of the internet and technology adoption by small businesses and founded ShopUp as they wanted to be a vital driver of this transformation. COVID-19 has further underscored the need for digital transformation for the country's smaller businesses. This fresh round of funding will support them in increasing their retail reach, deepening their partnerships with manufacturers, and focusing on building tech-first infrastructure.
Origin: India
Company: The FRESHGLOW Co.
Ms. Kavita is the Founder & CEO ofThe FRESHGLOW Co. and the inventor of FRESHPAPER, a simple creation taking on the massive worldwide challenge of food waste. Her story of simple beginnings, belief, and empowerment was the element of a short film by Hollywood Director Bryce Dallas Howard.
She holds four patents and is a recipient of the biennial INDEX Design to Improve Life Award, the world's biggest prize for design. Today, FRESHPAPER is used by farmers and families across the globe, and The FRESHGLOW Co. has partnered with some of the largest retailers in the world, from Whole Foods to Walmart.
Ms. Kavita has also been featured as one of Fast Company's "7 Entrepreneurs Changing the World." She has also been named to the Forbes "30 under 30" list and TIME Magazine's "5 Most Innovative Women in Food." Ms. Kavita holds a BA from Harvard University.
Indeed she is a talented individual. She invented and patented FreshPaper, a low-cost, compostable paper infused with edible organic spices that keep producing fresh two to four times longer while still in high school. Her inspiration: on a trip to India, she accidentally drank tap water, and her grandmother gave her a spice tea to prevent illness. Today FreshPaper retails at Whole Foods, Wegmans, regional chains & independent grocers across the U.S. and ships to 35 countries.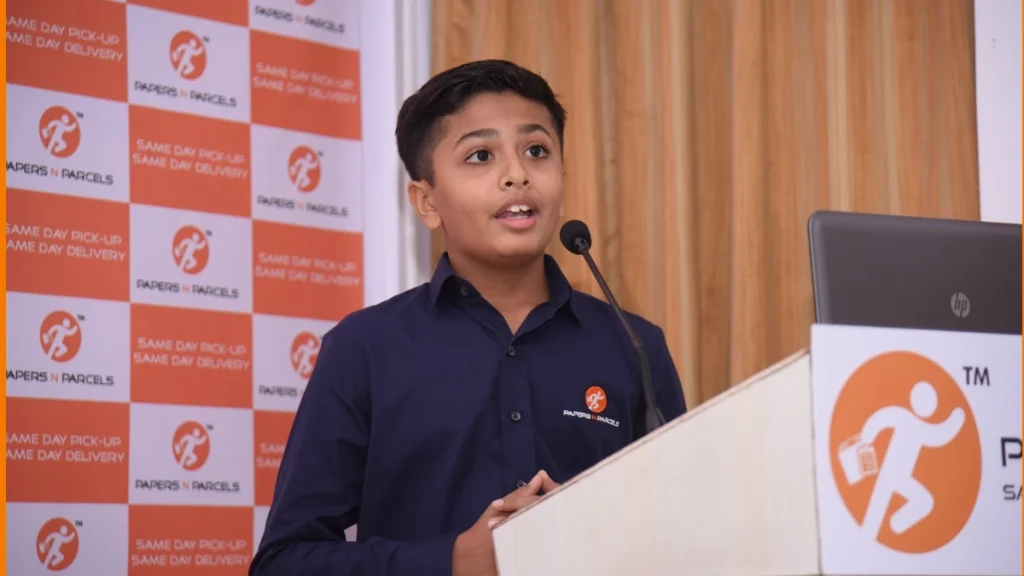 Origin: India
Company: Papers N Parcel
India's youngest entrepreneur, Tilak Mehta, is the founder and CEO of his own tech company with an annual turnover of 100 crores in just 15 years. He started his first business when he was 13 years old and formed an online platform that helps students prepare for competitive exams.
Mehta's success is because of his hard work and dedication. He is always looking forward to new opportunities and willing to take risks. His most considerable risk so far has been starting his own business. But it has paid off handsomely. He is an inspiration to young people all over the world, especially in South Asia. He proves that anything is possible if you are willing to work hard and take risks.
His straightforward and original idea for paper n parcels is a delivery service for all necessary, everyday items, from pick-up to doorstep delivery. He has since then grown his business to become one of the most successful young entrepreneurs in India. His success story inspires many young people in India who wish to start their businesses.
The company, Paper n parcel, has a team of experienced professionals in shipping and logistics. The company has a strong track record of delivering quality service to its clients. In addition, it has a wide network of partners and suppliers that helps it to provide its clients with the best possible rates for their shipping and logistics needs.
Origin: Bangladesh
Company: Pathao, Wind
A serial entrepreneur, Mr. Elius is the founder of Pathao and Wind. He was included in Forbes' list of 30 Under 30 in 2019 under two different categories. His founded organization, Pathao is a super-app with a vision of moving Bangladesh forward. The number of different services in Pathao, includes ride-sharing, logistics, e-commerce, food delivery, payments, BNPL, and more.
It started the company in 2015 from a garage in Dhaka with 3 friends and scaled it to 600+ people. By 2021, the organization has scaled to reach more than 8 million users, 300,000+ drivers, and more than 30,000 merchants, and over 10,000 restaurants.
In 2022, Mr. Elius established Wind, a decentralized banking replacement built by self-custodial on-chain wallets that facilitate instant, almost free, global payments. Wind is bringing a familiar Web2 UI running on Web3 technologies, giving the masses access to instant payments, high-yield stablecoin strategies, and access to digital assets.
However, Mr. Elius was born and raised in Dhaka and completed his postgraduate degree at North South University, Bangladesh. He became a Forbes 30 Under 30 Consumer Tech listee in 2019; and currently serves on the Advisory board of NSU Startups Next, an incubator created by his alma mater to promote tech startups. If it is about him in short, he took an idea with three friends in a garage and built the largest consumer-tech platform in Bangladesh and Nepal. Starting again, now building for the world!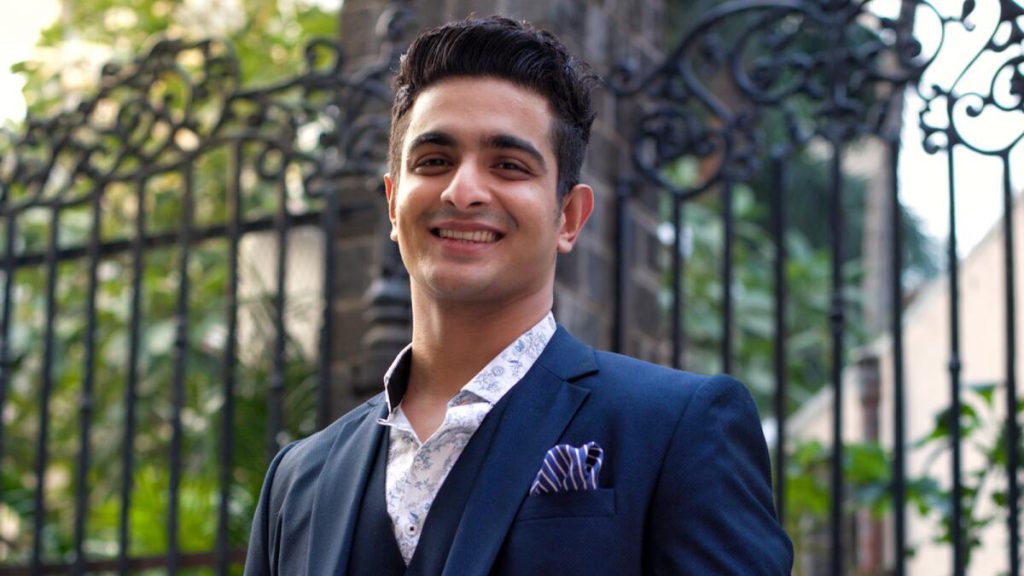 Origin: India
Company: BeerBiceps
Ranveer Allahbadia holds a number position. He is a social media entrepreneur, YouTuber, motivational speaker, leadership coach, and soon-to-be author. In addition to that, a podcast host who runs India's TOP Podcast, "The Ranveer Show" both in English & in Hindi.
He has over 4.5 million YouTube followers across his seven YouTube channels, 2.1 million followers on Instagram, and further 500,000-odd followers on Twitter and Facebook. All these eyeballs search to Mr. Ranveer, widely known as BeerBiceps, for a wide variety of content, ranging from entrepreneurship and financing to fashion, spirituality, and self-improvement.
With a fresh perspective on life, Mr. Ranveer started his YouTube journey on YouTube in 2015 to document his outstanding fitness transformation. Today, BeerBiceps Pvt Ltd. creates lifestyle content across the spectrum.
At the age of 26, Mr. Ranveer established Monk Entertainment or Monk-E. It offers influencer marketing, social media management, digital advertising, and video production services. Monk-E has worked with marquee clients, including Nykaa Man, Groww, SkillShare, Sony Music, and WOW Skin Science. He is also the Co-founder of the content platform BigBrainCo. Mr. Ranveer's YouTube presence, though, is what he is still best known for
Addressing aspiring content creators in the audience, Mr. Ranveer said creators must strive to create an audience on at least two platforms. And they must always understand that changes are inevitable and acceptable when it comes to creating a career on social media platforms and their algorithms. The critical requirements for cracking the content creation game, Mr. Ranveer expressed, are communication skills, writing, storytelling, and a keen understanding of how videos work.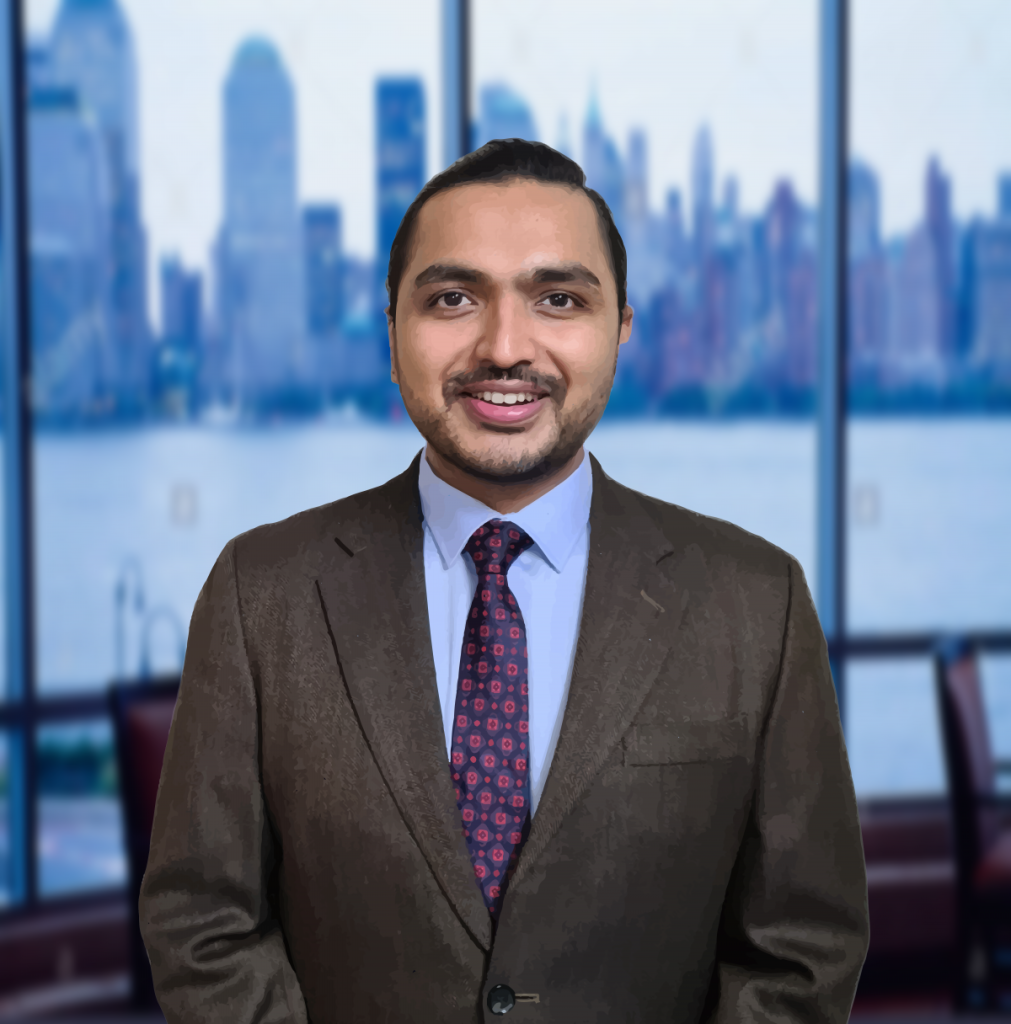 Origin: India
Company: B2B Sales Arrow LLC
Paras Lohani launched B2B Sales Arrow in 2012 to create a position for the organization in the market and be counted as one of the leading market research and corporate event consultancies. It comprises a 40+ member team, B2B Sales Arrow is presently responsible for handling both physical and virtual and end-to-end bespoke corporate events. B2B provides high-end research and marketing technology solutions to its clients; the organization believes in nurturing business with passion.
It helps corporate giants manage their bespoke virtual events and global industry events, identify and generate leads, virtual media production, and conduct deep market research for them. Apart from being a Founder and CEO of B2B Sales Arrow, Mr. Paras is an Engineer in Electronics and Telecommunication. In addition, he has done a comprehensive program in Digital Marketing Transformation from IIM Bangalore.
In 2004, during Paras' graduation days, the idea of becoming an entrepreneur stuck in his mind. As an entrepreneur, he believes that any business is like a Chinese Bamboo Tree, which requires continuous nurturing with patience to reap the benefits. Having an unquenchable thirst for knowledge and innovation, he is constantly challenging himself and his team to do better, bring change in the current industry trends, and inspire others to bring advancements that sweep the business world and take humanity forward.
Origin: India
Company: Dar Enterprises, DigiMaaya
A multi-faceted personality with a few ventures hand in hand, Utsav Dar is a bold visionary with two decades of result-oriented, driving the business of several organizations leading to over 350 million USD in revenue. Currently, his focus is the Dar Fabtory Productions (Media Production), Incubate Finance (Decentralized Finance), and DigiMaaya (Fintech).
He loved the community welfare role as a Treasurer in the Kashmiri Pandit Association Est. in 1939. An alumnus of the prestigious University of Delhi, Amity, and Massachusetts Institute of Technology, Boston, he specializes in tech overhauling for legacy businesses. His expertise in Blockchain, Consensus Mechanisms, Metaverse concepts, and Fin-tech makes him a young business leader impacting the emerging tech space in the global start-up ecosystem.
However, Dar Fabtory Productions is a media house production company encompassing all the forms of arts from across the Globe, with a focus on both traditional and contemporary arts from music to the performing, visual, graphic, literary arts, shorts, reels, TV, and many more.
Mr. Utsav is a highly professional, supportive, and logical individual. His innovative ideas and his ability to think out of the box make it a joy to work with and learn from him. He is one of those rare leaders who also naturally serves as an inspiring mentor for all who work for him. The kind of expertise he has with work, with his Business and Tech background, is immense.
He spreads his knowledge and experience amongst peers and team members. Although he's a strong businessman, his unique ability is empathy. His capability to motivate a team to care for the project at hand enables him to achieve what's seen as unachievable.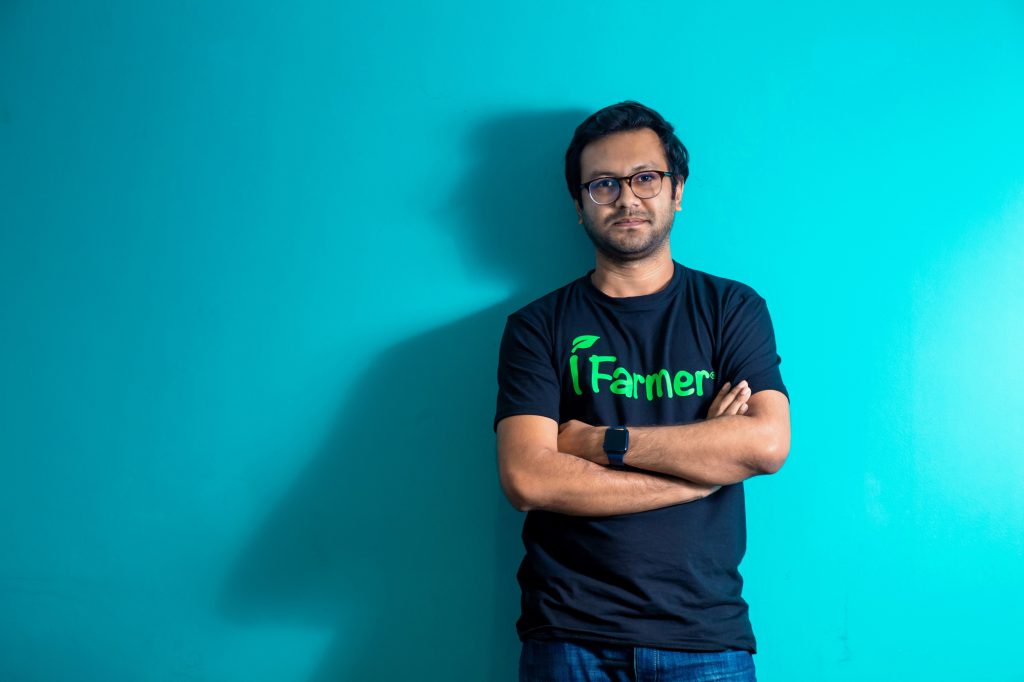 Origin: Bangladesh
Company: iFarmer
Mr. Fahad has more than ten years of experience in Agriculture market development, policy, financial inclusion, and innovation across South Asia. Previously, he has worked at Swisscontact, World Bank, CARE Australia, and SPRING Accelerator. He founded his first company in 2012 called amarCV, a CV-building tool whose vision was to develop a LinkedIn for Bangladesh.
However, he gave up on the project too early, exited, and eventually, his partners took over the operation. His second company was EDGE Consulting, a boutique consulting company that helped donors, NGOs, and private companies with project design, evaluation, and management consulting. He remains a Director in the company but does not play an active role. His third company is Misfit Technologies, which started in 2017 with three other Co-founders. One of their projects has spun off into iFarmer. He is still on the board of Misfit Tech but not involved in operations.
iFarmer is a Dhaka-based agri-tech platform that connects farmers with access to finance, training, knowledge, and the market. Conversely, the company enables individuals to invest their money in a farm (equity financing model). The company offers both regular and sharia-compliant investment options. The company then works closely with these farmers, enabling them to sell to B2B buyers, effectively eliminating middlemen. iFarmer was originally started as a side project in 2018 as an Uber for Urban Farming. However, the idea did not fly, and the founders eventually pivoted to its current model.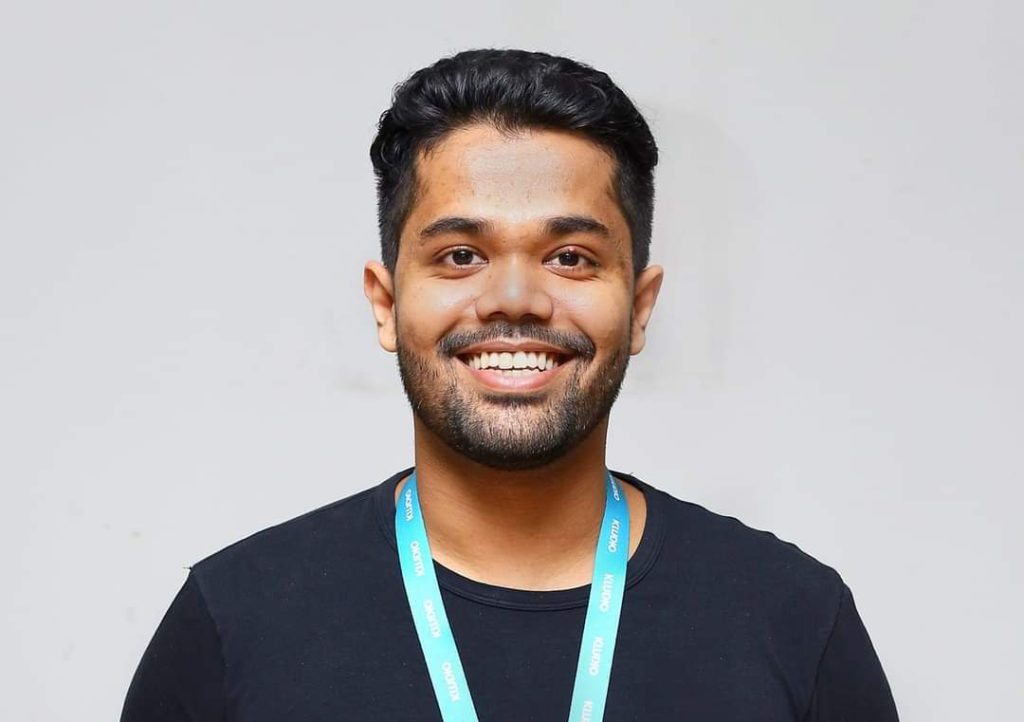 Origin: Bangladesh
Company: Mitro Fintech Ltd
Mr. Hashemee led growth and expansions, along with operations, at the fastest-growing tech startup in Bangladesh – Pathao. He launched ride-sharing from scratch, built multiple city operations, and scaled the company in a heated market. Also, he founded a cloud kitchen startup, raised capital, and survived COVID. Finally, he learned that timing was early, and the market was small, decided to pivot.
Apart from these, he is responsible for advising and helping startups raise their first round, advising conglomerates with their technology strategy. In addition, he built Mitro to drive financial peace in Bangladesh. At Mitro, they are elevating lives and inspiring financial peace by enabling employees to access their salary ahead of payday. Its vision is to provide Financial peace for everyone.
As per their say, employees spend daily but get paid monthly. Maximum salaried professionals in Bangladesh don't have any savings or emergency funds. That's where Mitro can help. For any emergency expenses, employees can access their earnings on-demand from Mitro.
Mitro's Products include Salary Advance and HR payroll management. The company maintains financial solvency in people's working life. Thus, financial security directly increases efficiency.
In short, Mr. Kishwar Hashemee is a startup founder with deep operating experience at Pathao with the founding team, advising Truck Lagbe and a few local conglomerates on technology strategy.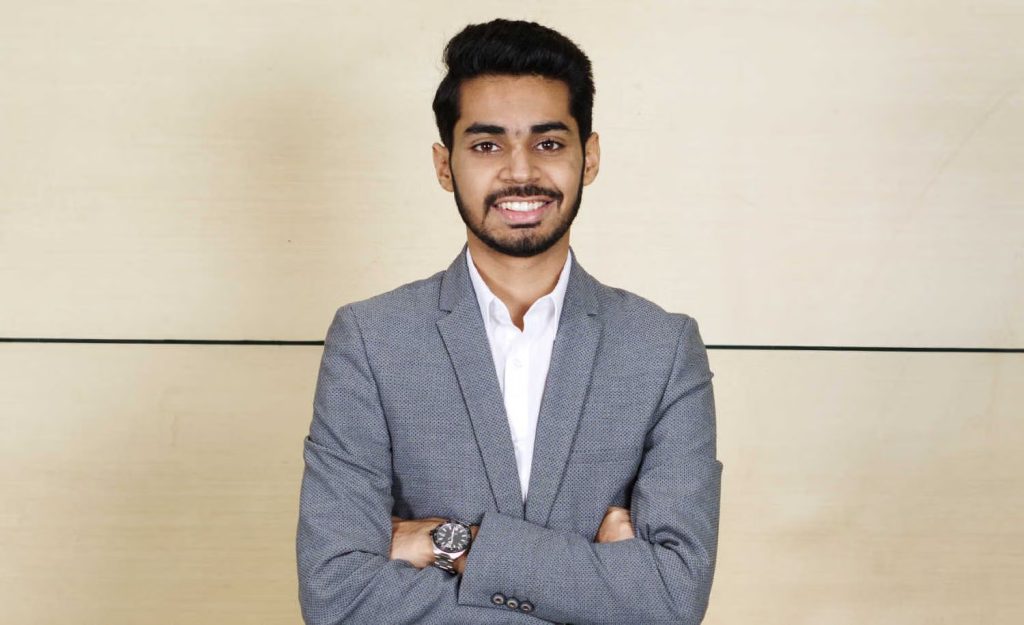 Origin: India
Company: TAC Security
Trishneet Arora is an ethical hacker and a young entrepreneur in India. He is the CEO and creator of TAC Security Solutions, which assists in preventing and investigating cybercrime. After finishing school, Trishneet learned ethical hacking expertise and even published a book about it called "The Hacking Era." However, he started working for the Indian police on cyber-crime cases soon after, and the Punjab police asked him to provide a cyber-crime investigation and forensics training session.
A few days ago, Mr. Arora met Indian-origin US Vice President Kamala Harris in Albuquerque and discussed ways and means to tackle cyber security challenges effectively. TAC Security has its corporate office in Mohali near Chandigarh and offices in other parts of India and US.
He left his studies and started his entrepreneurial journey in 2013 at the mere age of 19. He founded TAC Security, which is now a global cybersecurity behemoth specializing in vulnerability management. Trishneet is also listed in Forbes 30 Under-30 List. In 2021, he was listed in Fortune India's 40 Under-40 List for the second time, being the youngest on it both times. He is also known as the Mark Zuckerberg of India. In addition, he was listed in the 50 Most Influential Young Indians by GQ Magazine in 2017. However, Javier Gonzales, Mayor of the City of Santa Fe, New Mexico, proclaimed 25th August as the 'Trishneet Arora Day' in 2017.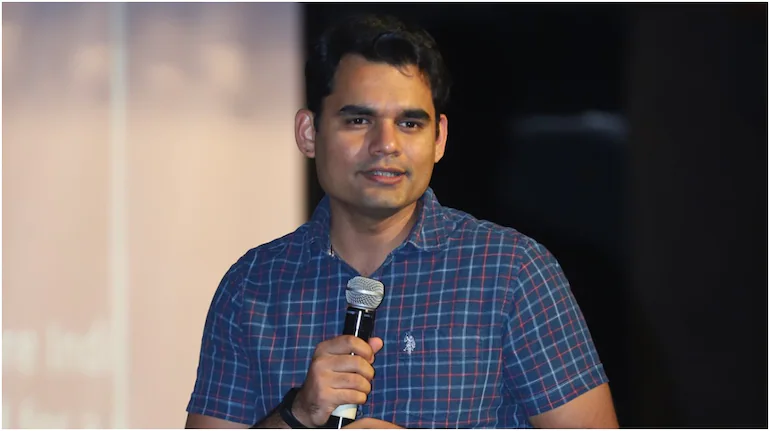 Origin: India
Company: UrbanClap
Abhiraj's turning point in his career is quitting a full-time job and starting up! But, he was always eager to create an institution that has a lasting, deep impact on people's lives. Thus, he launched his company in 2014. Urban Company is Asia's largest online home service platform in India and UAE, with recent expansion to Australia and Singapore. It provides a platform for skilled and experienced professionals to connect with users seeking specific services. Once on the forum, its match-making algorithm identifies professionals who are closest to the users' requirements and available at the requested time and date.
Before starting his business venture, Mr. Bhal was a consultant with The Boston Consulting Group, advising Fortune 500 companies across India, Germany, and South-East Asia. He holds a post-graduate diploma in management from IIM Ahmedabad.
Mr. Abhiraj's excellent entrepreneur leadership and skills have won him numerous awards, including IIMA Young Alumni Achiever's Award 2020 in Entrepreneurship, "The Entrepreneur of the Year Award 2020" by NASSCOM Technology & Leadership Forum, Fortune 40 under 40 (3 years in a row), Entrepreneur Magazine 35 under 35 for India in 2017 and GQ 50 most influential young Indians in 2017. He is the co-chair of the CII Ecommerce Council, on the investment committee of ACT Grants (An INR 100 cr. grant fund to fight COVID-19), on the governing council of the Domestic Workers Sector Skill Council, and part of various policy initiatives of the central government, particularly in the domain of skilling and entrepreneurship. IITK conferred upon Mr. Abhiraj Singh Bhal the Young Alumnus Award, 2020.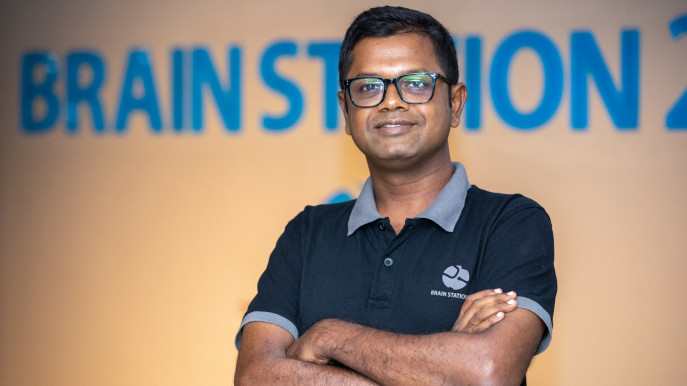 Origin: Bangladesh
Company: Brainstation 23
A man, Raisul Kabir, with many talents, started his startup 'Brain Station 23' right after he graduated from Bangladesh University of Engineering and Technology(BUET) in 2006. Today, it is one of Bangladesh's biggest software firms, with a global presence in the Netherlands, Denmark, Switzerland, Canada, the Uk, the USA, Israel, and the Middle East. It has more than 560 employees right now. In 2013, 2014, and 2015, the IT firm was named one of Bangladesh's top ten software outsourcing firms. He believes that focus and perseverance are the two most crucial skills that a person should possess.
Brain Station 23 Limited is a homegrown software development company providing state-of-the-art software & IT solutions for fintech, telco, eCommerce, pharma, manufacturing, retail, etc. industries both locally & globally since 2006.
It was formed in 2006 with little capital, but a pocketful of belief of Mr. Raisul Kabir started Brain Station 23, a software company, right after graduating from BUET. The new company initially focused on the international market, with the local market added in 2010. Since then, the company has continuously grown and employs over 700+ software engineers. As a result, Brain Station 23 is now an established name in Bangladesh and other countries like the USA, UK, Netherlands, Denmark, Japan, Norway, Sweden, Germany, Canada, Switzerland, Turkey, and the Middle East.
Origin: India
Company: OYO Rooms
Indian Ritesh Agarwal is the motivation for many Indians presently approaching moderate remains. The founder ofOYO Rooms thought of the possibility of spending in a network with an overnight boarding house when he was only 18. As a result, he began OYO Rooms with just 11 rooms in a Gurgaon Hotel in 2013 and presently has more than 65000 rooms across 170 Indian urban areas traversing more than 5500 properties.
His net worth is approximately $1.1 billion in 2021. Ritesh's journey to growth is one of India's most inspiring pioneering undertakings. As a keen explorer, he saw the need to provide Indians with basic comforts. However, he proved to himself how a stirring notion from a high school mind may transform the Indian friendliness sector.
However, he received many awards like Thiel Fellowship, Business World Young Entrepreneur Award, etc. It is noteworthy that he used to sell SIM cards in Odisha. From a small-town boy who used to sell SIM cards, Mr. Ritesh became one of the world's youngest self-made billionaires. He was featured in the Hurun Rich List 2020 with a net worth of $1.1 billion.
His company, OYO Rooms, also known as OYO Hotels & Homes, is an Indian multinational hospitality chain of leased and franchised hotels, homes, and living spaces. It was founded in 2012 by Ritesh Agarwal; OYO initially consisted mainly of budget hotels.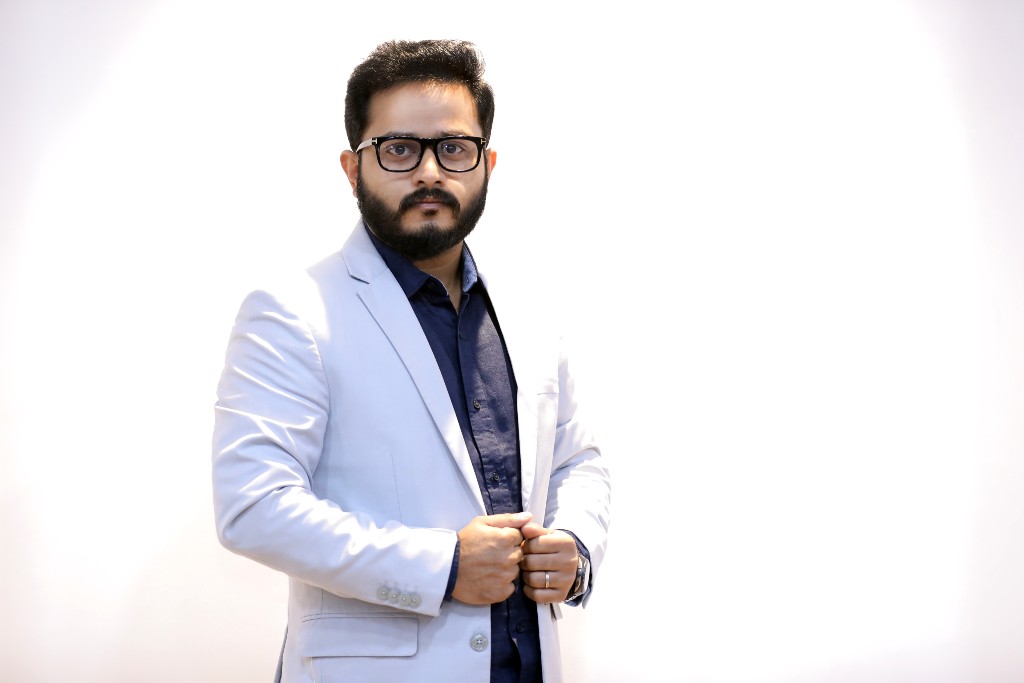 Origin: Bangladesh
Company: Walton Hi-Tech Industries PLC
Golam Murshed is WALTON's Managing Director & CEO, the leading electrical & electronics products manufacturer in Bangladesh. In addition, he was serving as the Additional Managing Director (AMD) of the company.
Golam Murshed, a mechanical engineering graduate from the Islamic University of Technology (IUT), joined Walton in 2010 as an assistant engineer. This is because of his abundant talent and hard work; he is now the Managing Director & CEO of WALTON Hi-Tech Industries PLC.
The achievements of Walton and Golam Murshed are inextricably linked to one another, as he has been contributing to this company nearly from the very beginning of the operations.
In the early days of his career, under his leadership, the refrigerator production volume doubled without investing in any new types of machinery, just through process improvement. He led the acquisition of several refrigerators and AC manufacturing plants from Vietnam, Taiwan, and China.
The company attained the highest refrigerator sales during his tenure as CEO of Walton refrigerator. He initiated the Walton ventilator, PPE, disinfectant chamber, and medi-cart robot project in quick response to the COVID-19 crisis. Mr. Murshed led Walton Hi-Tech Industries Limited's initial public offering (IPO) process and took the company for a public listing on the stock exchange.
Within a few months, it became Bangladesh's second-largest market-capitalized company. He introduced "Go Global" project to become one of the top global brands in 2030, and Walton attained the highest export volume and value in FY 2020-21 and the highest-ever sales and net earnings in 2020-21.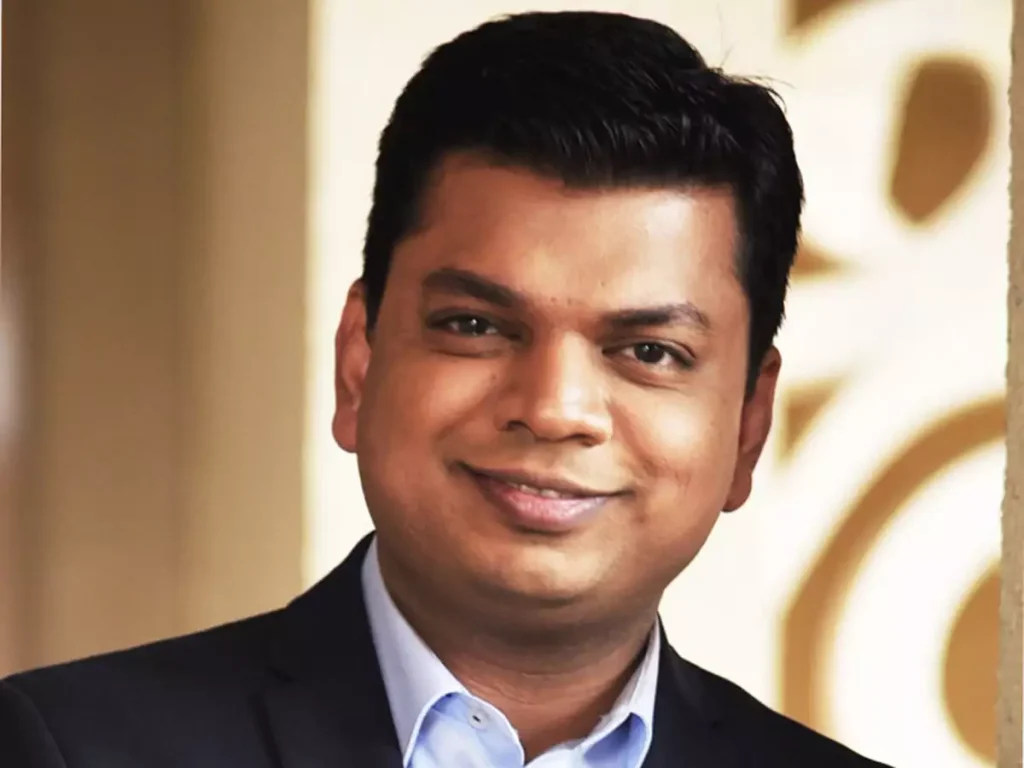 Origin: India
Company: CARS24
Being valued at $1 billion is no mean achievement for a startup, especially amid a pandemic that has thrown most of the economy out of gear. Nevertheless, last week, used cars marketplace Cars24 became India's latest unicorn. Cofounder Mehul Agrawal expresses that the technology behind the evaluation of cars at CARS24 coupled with its end-to-end transaction model, has helped the company carve out a significant niche for itself in the crowded, fragmented used cars marketplace business.
The Gurugram headquartered company started its journey with a customer-to-business model, where it purchased pre-owned cars from individuals and sold them through auction to businesses and dealers. It later added a direct sale option to individual users and a platform to sell pre-owned bikes to customers. Mr. Agrawal founded the company in 2015 with his partners Vikram Chopra, Ruchit Agarwal, and Gajendra Jangid.
CARS24 considers them the only player with lakhs of used car transactions and captures the details, including make model, scratches, dents, tyre condition, engine noise, and every single dimension and what price the car was bought and sold at. There is no other player who has accessed this data at this scale. So that has created value for us.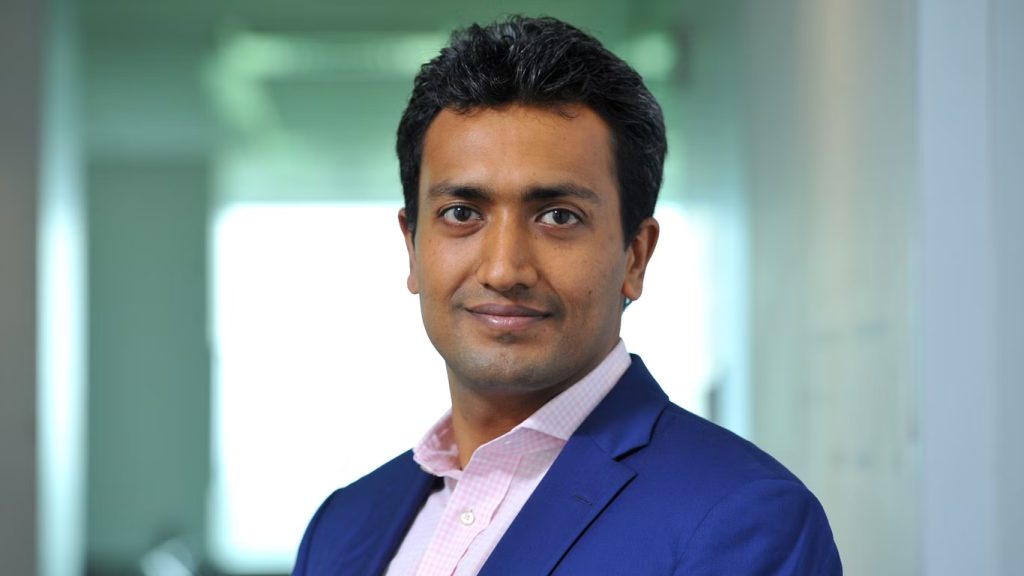 Origin: India
Company: Sterlite Technologies Ltd
Sterlite Technologies Limited is an Indian multinational technology company headquartered in Mumbai. It is listed on the Bombay Stock Exchange and the National Stock Exchange of India. It has 636 patents and is active in over 150 countries with 5,000 employees with $10 million profit, and $1 billion market capital. The company is specialized in optical fiber and cables, hyper-scale network design, and deployment and network software.
STL has also partnered with other industry entities to design, build and manage such cloud-native software-defined networks. It also has offices in China, US, SEA, Europe, and MEA. In addition, it has facilities in India, Italy, China, and Brazil and two software-development centres. To boost the Indian government's make-in-India initiative, STL recently invested in 5G, assembling an ecosystem of partners. It has the first optical fiber cable plant in India to receive zero-waste-to-landfill certification.
Ankit Agarwal is the key person in the company. However, in 2019, STL was awarded at ET CIO annual conclave, which is definitely connected to Mr. Anik Agarwal's contribution as well. Mr. Ankit completed his MBA from London Business School; and BBA from Marshall School of Business, University of Southern California. Before his career's turning point as global sales head, he was determined to make STL an Indian multinational. In five years, their international revenue grew 5x; they went from exports being 25% of sales to 80% and reached over 100 countries.