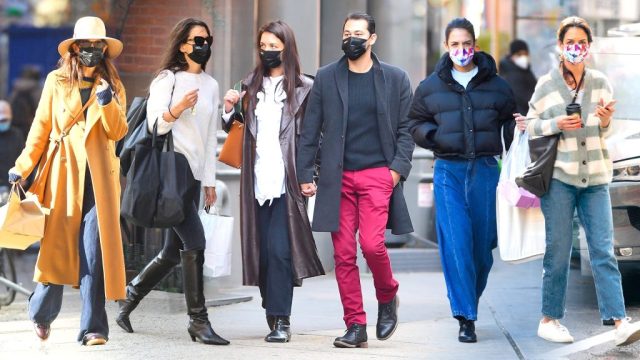 Right now, current fashion means non-redundant, sustainable, new normal fashion. As a result, unique styles have been added to modern clothing. The article is about the Youth Winter Fashion Trend of 2022.
A sweatshirt or jacket over a hoodie is now trendy. Layer clothing style on top of one another is also quite popular among the youth. Internationally, there is a saying about this: 'Level Up When You Layer Up,' which means, if you press something more equal to what you have on your body, it will look good.
Layer ups can make anyone's style even more aesthetic. Young people's favorites include turtle neck T-shirts and High neck sweaters.
Furthermore, with the popularity of retro fashion, two garments have been added to the current trend. These were originally on the list in the nineties. It is a simple long sleeve, which also helps cover the throat. And it is because of this feature, the presence of styles adds variety. Hence, outfits can pair with any jacket or blazer in winter.
In this way, even ordinary clothes can be presented in a unique way because well-presentation increases confidence and consistency that go hand-in-hand!
In addition, Boots or high-top sneakers, or converse are now called the iconic winter style. This is because shoes in the external sense carry the identity of human elegance. This kind of shoe can give you the right winter look. However, there are different types of boots. Such as military boots, oxford boots, Chelsea boots, double high top boots, hiking boots, Etc. When it is about wearing a boot, it depends on the dress and the occasion. 
Some countries do not need to wear heavy winter clothes, such as Bangladesh. In such weather, men have fashion sense in possession of winter casual. Single jersey knit thin wool, or acrylic sweaters are now trendy. Apart from this, a round neck cut is more prevalent in this type of outfit.
With the casual style of young women in winter, the marketing in charge of Sailor (a fashion brand) said that thematic collections and sportswear are predominant in winter collections. Most of these are lightweight clothing.
Moreover, new fabrics have been used, such as shiny tricot fabric and premium interlock fabric. There are also differences in pattern and cut. The predominant garments include hoodies, trucker jackets, bomber jackets, vintage leather biker jackets, sweatshirts, jogger sets, knit shirts, and more.
Presentation of different themes has also been added to the collection of girls. These include floral, and stripe fashion blazer sets, long coats, suede, velvet fabric rocker cropped jackets, mid-length jackets, special collection tie-dye sweatshirts, and more.
Even so, full sleeve t-shirts are called classics. Because, with time, there have been many additions and deletions in the style sense of people, but the appeal of full sleeve T-shirts has never decreased. New designs in different colors besides black or dark colors are seen in the current trend with time. In Bangladesh, multilayer prints have been added to the designs of T-shirts as per international trends.
Also, full-sleeve Henley is now widespread, along with printed round-neck T-shirts. It is popular among young people. To add more, wearing an unbuttoned Shirt on a T-shirt is a classically casual fashion for boys. Still, this fashion has been popular for years globally. It's time to maintain both fashion and profession.
To read more about Fashion & Profession, Click Here…