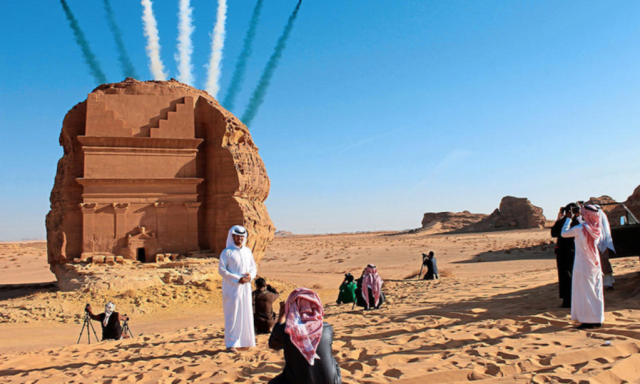 According to Princess Haifa Bint Mohammed, the Kingdom's assistant minister of tourism, 15 million tourists visited Saudi Arabia in the first three months of 2022, as the Kingdom focuses more on non-oil sector growth. The article contains 15 Million Tourists Visited Saudi Arabia.
The assistant minister highlighted that music and agri-tourism had seen enormous growth in Saudi Arabia while addressing the World Economic Forum Annual Meeting in Davos on May 23. She stated that Saudi Arabia hosted 2,000 music shows amid the pandemic, a clear indication of the growth of this sector. 
Talking about the revival of the tourism sector post-COVID-19 pandemic, she said, "People are going to travel, and it doesn't matter where they come from, but they will come to try something new. They will try to see something new. And we saw this in one of our destinations as well, which is called Al-Ahsa oasis, a UNESCO World Heritage site for the largest palm tree oasis in the world." 
To explore more articles from Business Cloud, Please Click Here!