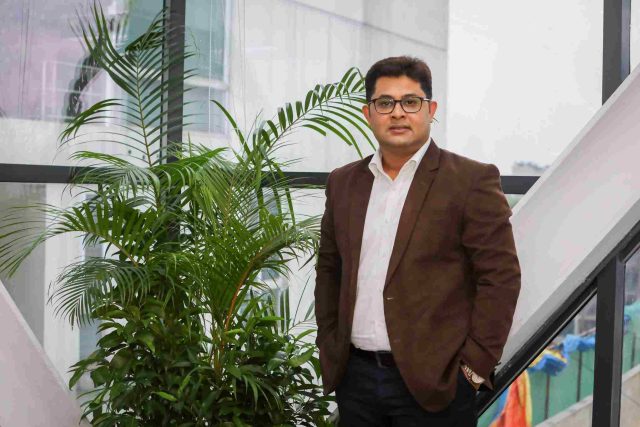 Md. Shafique Hasan John
Deputy Manager-IT
Shanta Securities Limited
The diffusion of Information and Communication Technology (ICT) has come to play a major part in development initiatives around the world. Bangladesh is no exception in this regard, while this country is constantly evolving on the track of becoming Digital Bangladesh. The digital transformation process has advanced by leaps and bounds many times. During this journey, the success story remains untold, and the people behind it become unsung heroes. Of all those heroes and also tech-savvy and at the same time sensible about his own self, Md. Shafique Hasan John is the person who thrives in fulfilling his wishes to become who he is now and live life to the most comprehensive. Here is a glimpse of his life.
Career Synopsis: This is Md. Shafique Hasan John. I work as a Deputy Manager-IT at Shanta Securities Ltd, a sister company of Shanta Holdings. I am a proven Deputy Manager (IT) with extensive IT knowledge. Computer networking, analytical thinking, and creative problem solving are examples of skills. I have 12 years of capital market expertise. Before joining here, I have worked at Bangladesh Finance for three years. I started my career at GQ Securities Ltd, now Sheltech Brokerage Ltd. I worked in Anwar Group as an Executive officer for a few days.
Life Lived: I begin my day with some form of activity, such as a morning walk, running, or cycling. My office opens at 9:00 a.m. I attempt to go to the gym after work. I usually have dinner with my family in the evening. I aim to spend quality time with my family and friends throughout the holidays, watching movies and going on family outings.
Passion: I am a gadget aficionado. My inclination is always towards IT-related technologies of any type. My other passion is learning about the stock market. I try to keep up with what's going on in the world around us, particularly in the financial markets. Aside from that, I'm a major fan of motorbikes. Since I was a teenager, learning about different sorts of motorcycles has been an interest of mine.
Most Preferred Clothing Costume: I prefer to dress casually, such as in a T-shirt and jeans. Pajama-Panjabi is one of my favorite outfits. For my daily office, I must adhere to a strict dress code. Therefore, a Black slim-fit suit with a white shirt is always on my top priority list.
Hobby: Travelling around no matter what the destination is.
Habit: Reading books and watching movies.
Favorite Brands: In terms of apparel, I like homegrown brands such as Yellow, le Reve, Cats Eye, and others. Among international brands, H & M, Nike, Adidas are commonly preferred.
Watch – Gucci, Titan, and Quartz.
Sunglass – Ray-Ban & Tom ford are my favorite brands.
Perfume – Dior, Dolce & Gabbana.
Phone – iPhone & Huawei.
Favorite Author: Rabindranath Tagore, Humayun Ahmed, Khaled Husseini, Sadat Hussain, George Orwell.
Favorite Book: 'Chokher Bali' is a book that I can read again and over again. Sesher Kobita, Measure for Measure, Nondito Noroke, The Kite Runner, Ordhobritto, Pride and Prejudice, The Alchemist, Animal Farm are also some of my favorite books.
Favorite Holiday Place: Coxs Bazar, Rangamati, Manali, Sikkim, Thailand are my favorite holiday places.
Favorite Dish: I am a food lover. I like to Try all Kinds of food. Panta Elish, Vuna Khichuri with Beef Curry, Thai Soup, Samyang Ramen, Sushi, Payesh are among my favorites.
My Motivation: Success or failure doesn't matter; what actually matters are to learn.
I'm in Three Words: Simple, Kindhearted & Family oriented.
Childhood Dream: I dreamed of being an athlete when I was a child.
The Three Things That I Cannot Live Without: Family, Travelling, and Bikes.
My Prayer for The Human Civilization: We must be responsible towards our environment.