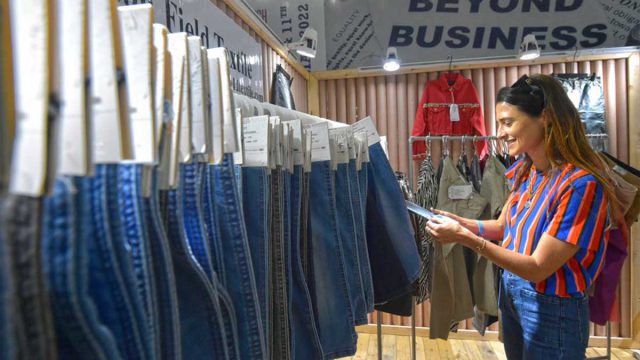 The 15th edition of the esteemed Bangladesh Denim Expo kicked off today at the International Convention City Bashundhara (ICCB) in Dhaka, highlighting Bangladesh's preeminence as the world's leading denim exporter. With an impressive participation of 80 exhibitors representing 12 countries, this two-day expo anticipates the attendance of over 5,000 registered visitors from both domestic and international fronts.
Commerce Minister Tipu Munshi, inaugurating the expo, lauded Bangladesh's position as the top denim exporter globally, emphasizing the country's pivotal role in the industry. "Bangladesh's remarkable status as the largest denim exporter in the EU and the USA signifies the impactful contribution of events like the Bangladesh Denim Expo towards our denim export success," Minister Munshi stated.
Ziaur Rahman, H&M's country manager for Bangladesh, Pakistan, and Africa, expressed the company's commitment to environmental sustainability. Rahman outlined H&M's ambitious initiative to reduce carbon dioxide emissions by 56 percent before 2030, collaborating with factories responsible for sourcing goods.
The inaugural event saw the presence of key industry figures including Faruque Hassan, President of the Bangladesh Garment Manufacturers and Exporters Association (BGMEA); Md Siddiqur Rahman, former BGMEA president; SM Mannan Kochi, Senior Vice President of BGMEA; and Mostafiz Uddin, Founder and CEO of Bangladesh Apparel Exchange (BAE).
The Bangladesh Denim Expo serves as a vital platform for fostering industry innovation, sustainable practices, and international collaborations. With a focus on driving the nation's denim export prowess, the event stands as a testament to Bangladesh's stronghold in the global market.