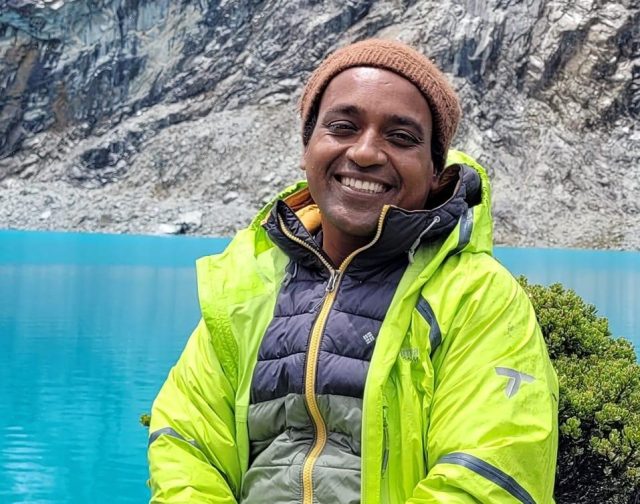 Kishor Kumar Das, the founder of the humanitarian organization Bidyanondo, has been awarded the 223rd Commonwealth Point of Light. As Head of the Commonwealth, Queen Elizabeth II conferred the honor on Kishore in honor of his exceptional voluntary service through 'Bidyanondo,' which has improved access to education for over 1,200 children from marginalized backgrounds. The article is about Bidyanondo Founder Kishor Kumar Das Received Commonwealth Points of Light award.
Mr. Kishore, aged 40, set up 'Bidyanondo' in 2013, which started with only 22 students and now runs five primary schools that are free to access and runs free academic coaching sessions and scholarship programs to help children continue into Higher Education.
He has also started a meal initiative called "Ek takay aahar" (One Penny Meal), which has delivered over 10,000 nutritious meals to the poor, especially children and the homeless. In addition, during the COVID pandemic, the organization increased its efforts to give help around the country, with Kishore and volunteers also working to sanitize public spaces and transportation and provide ongoing educational, health, and nutrition assistance to individuals in need.
"I feel honored to think that the world benefits from the work that we, the volunteers, are doing," Kishore remarked after accepting the award. "Such recognition aids volunteers in determining where we should concentrate our efforts. In addition, I feel that Bidyanondo's distinguished distinction will motivate other philanthropic organizations to be more humanitarian and beneficiary-focused."
Acting British High Commissioner to Bangladesh Javed Patel remarked, "Kishore Kumar Das has received the Points of Light award, and I congratulate him. We also recognize the outstanding volunteers of the 'Bidyanondo Foundation,' who are helping to end hunger, empower people, and provide access to decent education in Bangladesh through this recognition. Their exceptional efforts continue to inspire young people in Bangladesh and worldwide to volunteer and care for others. This award strengthens the Brit Bangla Bondhon and Commonwealth ideals."
To explore more articles from Business Cloud, Please Click Here!