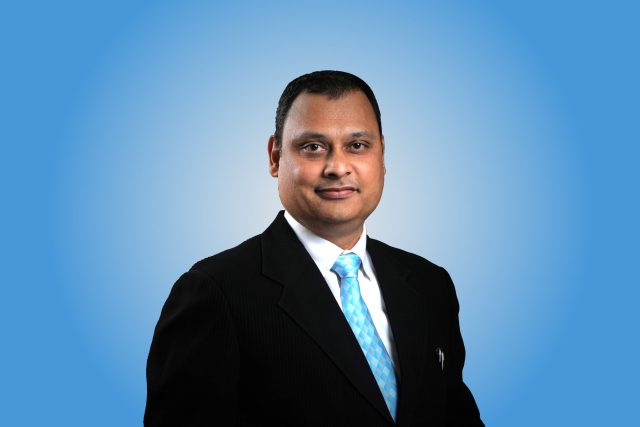 Vishal Prakash Shah
Co-Founder & CEO
Synersoft Technologies Pvt. Ltd.
The InCAP: Mr. Vishal, please share your exemplary career procession with our readers!
Vishal Prakash Shah: I started my professional career as an engineer in 1994. I also obtained certifications as a management post-graduate and chartered financial analyst. Since then, I have assumed various roles, from engineer to management trainee to senior position, at various organizations. Synersoft is my entrepreneurial venture, and my full-time involvement at Synersoft is to accomplish the commercialization of award-winning innovations, fundraising, investor relations, and strategic alliances.
I founded Synersoft with a vision of becoming an Indian SME-focused product company. I oversaw Synersoft's successful commercialization of BLACKbox from concept to brand. BLACKbox is now a branded B2B SME-focused hardware, software, and cloud product. I am leading specific technology commercialization projects at Synersoft that help SMEs overcome challenges arising from the adoption of information technology.
Recipient of TechXchange's 2019 Innovation Driven Scale Up Cohort, UK, organized by FICCI, the High Commission of India in the UK, and the Government of India. Recognized as 10 most recommended Infrastructure Managed Service Providers 2019 by CIO Inside. Awardee of the Top 50 Super Tech Brands for 2021 by The Leaders' Globe. Listed as 2020's "Best Companies to Work For". Over the period of the last 15 years, Synersoft has bagged many prestigious awards and recognitions under my leadership, and now it is recognized as one of the top 100 MSMEs in India. I received a gold medal in the India Innovates Growth Program organized by FICCI, the Department of Science and Technology (GOI), the Indo-US Science and Technology Forum, and the University of Texas at Austin.
To what proportion does your inspiration help you to develop in your career?
I am greatly inspired by Mr. Narayan Murthy in my professional career. I reflect on my learnings from him about corporate governance, ethics, organizational values, and social responsibilities. I also idolise Mr. Steve Jobs for his extraordinary design-thinking approach. Most of my work in my professional career is about ideating and commercializing products that are designed and developed by questioning traditional ways to solve specific problems.
We eagerly want a synopsis of your organization's IT department, which integrates security, user privileges, backup system, and vigilance in terms of IT activists.
Synersoft follows a zero-trust policy in all its information security practices. It uses a virtual private network to allow external access to its applications and data to ensure cyber security. It uses antivirus on all its devices. The devices used by the team at Synersoft are designed to allow users to access specific applications and data while restricting their ability to install any other applications. It uses an active recycle bin to capture data deleted by the users over the network so that it can be recovered if such a delete action is accidental or intentional. It also maintains file operation logs to be able to identify if the delete action was intentional. Synersoft uses a mail distribution system as a layer between the G-Suite email host and the user to apply email vigilance and control policies.
Synersoft uses a firewall to allow users to access websites that are required for their professional work. It also uses its patented automatic data isolation technology when the user accesses the Internet for research or business development purposes, where restrictions are minimal. Synersoft has been listed in the Elite League of Innovators 2021 by Business Sight. Recipient of "Top 100 SMEs of India 2022" recognition by the Ministry of MSMEs and the India SME Forum.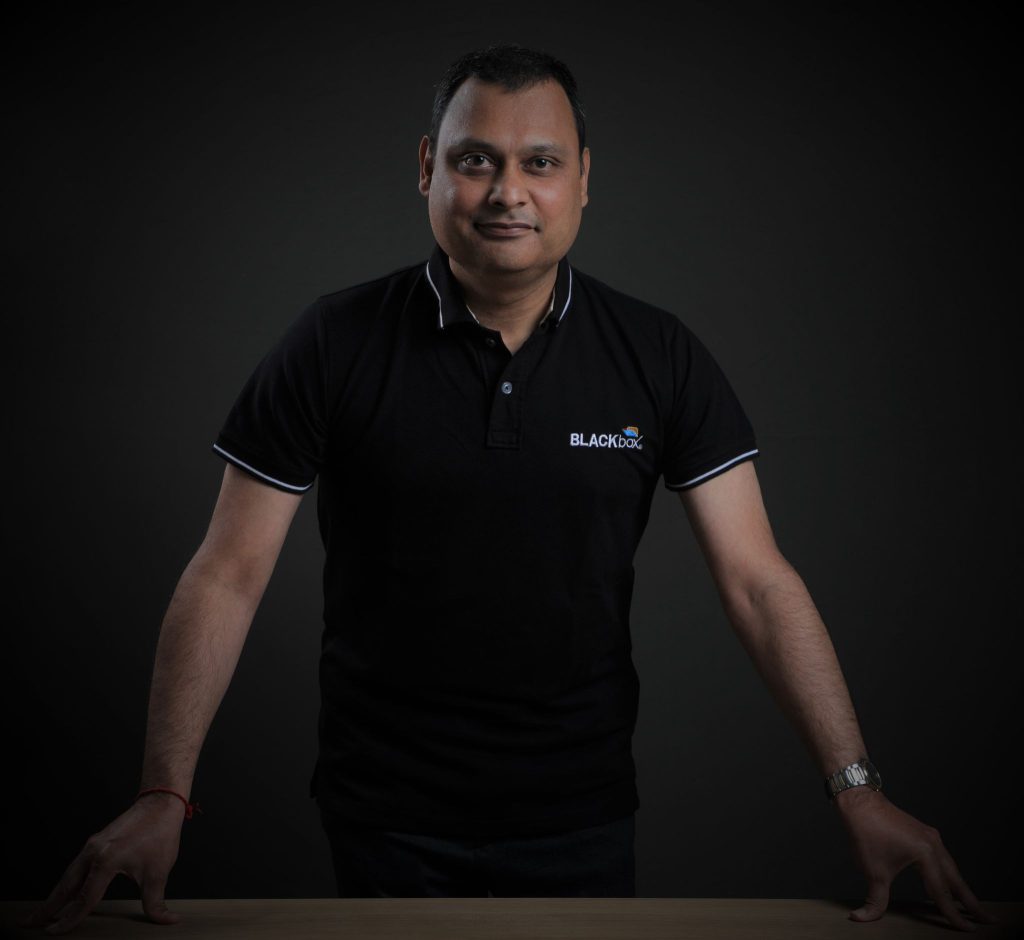 What is your opinion regarding the acceptability of the customers of Synersoft Technologies Pvt. Ltd.?
Synersoft has maintained an extraordinary 90% subscription renewal rate over the last 15 years. It indicates how many loyal and serious customers it has. The customer derives immense value from BLACKbox in terms of 70% savings on IT infrastructure costs. The customers attain the highest standards of information security compliance and data protection by procuring the products developed by Synersoft.
What obstacles do you face while portraying your roles, and how do you overcome those?
Clarity on roles, responsibilities, and mutual expectations between the employee and organization is always the biggest challenge for any enterprise on its growth trajectory. We were no exception. We approached with a very effective strategy, practiced delegation, and encouraged entrepreneurship. We set processes and decision flow charts and trained the team to follow them and make their own decisions. At Synersoft, everyone knows their KPI and KRA clearly and understands how they can add value to the business and enhance their earnings in terms of variable pay. This culture makes them entrepreneurial.
What are your aspirations for Synersoft Technologies for the next 5 years?
We are in the process of building a senior-level management team by appointing successful and experienced industry professionals. This expresses our intention to transform from a founder-driven company to a professional-driven company. Founders are gradually taking on a mentorship role instead of day-to-day executive activities. This is the change we are going through. We collectively pursue the goal of being the number one product company in the cyber security and data protection space serving the MSME sector of the world economy.
You are an idol to the youth. Many people follow you as an icon of leadership. Say something to them.
I value four things, which I always wish were part of our culture. Trust, timeliness, processes, and the distribution of the holders' wealth Everyone aspiring to lead a progressive business enterprise should have a culture of trust, stick to timelines, follow processes, and work towards providing the best returns to shareholders.
What guidance would you give to future entrepreneurs and inventors who are interested in making their career in the IT department?
Every day, make your human resources feel successful…
If what you are doing can be done by your team, just don't do it; let the team do it. Delegate, Delegate, and Delegate.
Die for two weeks every year and list what went wrong in your company because of your unavailability. Work on that list and make it independent of you. Next time, when you die, the list should not be the same.
The InCAP: Thank you, Mr. Vishal!
Vishal Prakash Shah: My pleasure. Thanks to the entire team of The InCAP.
Quick Chat with Vishal Prakash Shah
What Motivates You
My Innovative Instincts
The Greatest Achievement of Your Life
Yet to Come!
Greatest Philosopher in Your View
Nancy Cartwright
The Meaning of Success to You
Freedom to Choose
Name The Most Influential Books You Read
Crossing the Chasm by Geoffrey Moore
Your Icon
Narayan Murthy and Steve Jobs
Best Pieces of Advice You've Received
Health is the most precious wealth, trade it judiciously.
To read more Icon's stories, Please Click Here!