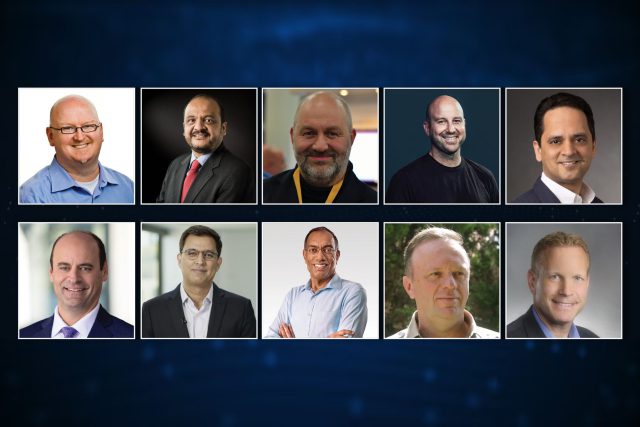 How many of us can name a famous CTO? Beginning in the early 2000s, a trend toward flatter organizations and more hands-on CEOs took hold, putting the CTO function on the back burner. A CTO was employed by 48% of Fortune 500 and S&P 500 corporations in 2000; by 2018, that percentage had fallen to an all-time low of 32%.
However, CTOs are resurfacing. As of February 2023, a CTO was employed by 40% of top corporations in 2023, with the banking and energy industries leading the way with a combined 48 percent. The position itself has also altered; it is now more expansive, audacious, and revolutionary than ever.
Here is the ranking of the Top 10 CTOs in The World – 2023.
Please Note: The InCAP offers this list of the Top 10 CTOs in The World of 2023. It's an analysis of the International Corporate Association of Professionals (InCAP), so there is no opportunity for debate centering on this ranking.
Position: Global Chief Technology Officer
Company: JPMorgan Chase
Andrew Lang is the Global Chief Technology Officer of JPMorgan Chase, an American multinational investment banking and financial services holding company. Headquartered in New York City, JPMorgan Chase is the largest financial institution in the United States, boasting almost $3 trillion in assets under management. The corporation employs over 250,000 and has been named as an "Ideal Employer" and "Admired Company" by Fortune Magazine. As the Global CTO, Lang is responsible for the institution's worldwide technology strategy and initiatives, including AI, machine learning, consumer financial technology, and blockchain.
Lang is also a member of the firm's Global Technology Leadership Team and Global Technology Operating Committee (GTOC) and is Chair of the JPMorgan Chase Distinguished Engineer community.
Position: Chief Technology Officer
Company: NVIDIA
Michael Kagan is NVIDIA CTO (Chief Technology Officer) since May 2020. He joined NVIDIA through the acquisition of Mellanox, where he was CTO and a co-founder of the company, founded in April 1999. From 1983 to April 1999, Kagan held a number of architecture and design positions at Intel Corporation. Kagan holds a BSc. in Electrical Engineering from the Technion — Israel Institute of Technology.
Nvidia is headquartered in Santa Clara, Calif., but Kagan works out of the company's office in Israel.
Position: Executive Vice President, Global Chief Technology Officer
Company: Walmart Inc.
Suresh Kumar is the executive vice president and global chief technology officer (CTO) and chief development officer (CDO) of Walmart, Inc. As the global CTO, Suresh sets our technical strategy, combining advances in computing with Walmart's strengths to deliver the best customer experiences. As the global CDO, he leads the team in building tools and systems to digitally transform our business operations, using the scale and power of our data to deliver a competitive advantage while improving the productivity of our associates.
Before Amazon, Suresh was a research staff member at IBM Thomas J. Watson Research Center, where he worked on a number of areas, from collaborative supply chain planning to shock modelling and protection of portable hard disk drives.
Position: President, Technology
Company: VISA
Rajat Taneja is president of technology for Visa, responsible for the company's technology innovation and investment strategy, product engineering, global IT and operations infrastructure. He joined Visa in November 2013.
Prior to joining Visa, Mr. Taneja was executive vice president and chief technology officer of Electronic Arts Inc., from October 2011 until November 2013, responsible for platform engineering, data center operations and IT supporting the company's global customer base. From 1996 until 2011, he worked at Microsoft Corporation, including most recently as the corporate vice president, Commerce Division, in 2011 and the general manager and corporate vice president, Online Services Division, from 2007 to 2011. Mr. Taneja served on the board of directors of Ellie Mae from June 2015 until April 2019. He currently serves on the board of directors of MSCI.
Position: Executive Vice President & Chief Information Officer
Company: Johnson & Johnson
Jim Swanson is a global business and technology leader and Executive Vice President, Enterprise Chief Information Officer, and member of the Executive Committee for Johnson & Johnson. Based at the company headquarters in New Jersey, Jim is responsible for accelerating Johnson & Johnson's business outcomes and advancing human health with technology.
He also amassed a breadth of experience at Merck, where he led the R&D and Commercial IT organizations, and SmithKline Beecham, where he was a bench scientist before transitioning to IT. During his career, Jim has had extensive international experience, including living in the UK and Germany.
Position: EVP, Chief Digital & Technology Officer
Company: UnitedHealth Group
Sandeep Dadlani was named EVP, chief digital & technology officer for UnitedHealth Group in September 2022. He is responsible for leading technology and digital strategies across the enterprise to drive innovation and deliver exceptional experiences in health care. In his role, he leads Optum Technology, a leading technology delivery division of Optum, serving our broad Optum and UnitedHealthcare customer base.
Before joining the company, Dadlani spent five years leading enterprise digital transformation efforts at Mars, Inc., serving as their global chief digital officer. Prior to that, Dadlani held several leadership and growth positions at Infosys, a global technology consulting and services firm, where he helped grow the company from $300 million to $11 billion in his 17-year career. Before Infosys, Dadlani worked in investment banking at Citibank.
Dadlani is on the board of Digimarc, a global software company.
Position: Chief Technology Officer
Company: Meta
Andrew Bosworth — or Boz, as most people know him — is the CTO of Meta, leading the Reality Labs team. Andrew graduated from Harvard in 2004 before working as a developer on Microsoft Visio for almost two years. He joined Mark Zuckerberg at what was then called Facebook in January of 2006 where he created News Feed and many early anti-abuse systems, some of which are still in production. After working briefly on optimizing site speed and reliability, Andrew established and ran the company's six-week boot camp program designed to help grow the engineering team and maintain its culture.
He then led the integration of the Messages and Chat products while improving stability, followed by tenures leading the Groups, Messenger and Video Calling teams. At various times, he has been the engineering director overseeing Events, Places, Photos, Videos, Timeline, Privacy, Mobile Monetization and Feed Ads. Most recently, he served as the VP of Ads and Business Platform where he led engineering, product, research, analytics, and design. In 2017, he created the company's AR/VR organization, now called Reality Labs. Andrew leads Meta's efforts in AR, VR, AI and consumer hardware across Quest, Portal, Ray-Ban Stories and more.
Position: Chief Technology Officer and Vice President
Company: Amazon
Werner Hans Peter Vogels (born 3 October 1958) is the chief technology officer and vice president of Amazon in charge of driving technology innovation within the company. Vogels has broad internal and external responsibilities.
He co-founded a company with Kenneth Birman and Robbert van Renesse in 1997 called Reliable Network Solutions, Inc. The company possessed U.S. patents on computer network resource monitoring and multicast protocols. From 1999 through 2002, he held vice president and chief technology officer positions with the company. He joined Amazon in September 2004 as the director of systems research. He was named chief technology officer in January 2005 and vice president in March of that year.
Position: Chief Technology Officer
Company: Saudi Aramco
Ahmad Al-Khowaiter has worked for Saudi Aramco since 1983 and has been the company's chief technology officer since September 2014. He was Aramco's chief engineer from 2011 to 2014 and before assuming his present role worked as executive director of power systems.
He is currently a board member of the OGCI Climate Investments and Saudi Aramco Total Refining and Petrochemical Co., and chairman of Aramco Ventures and Saudi Aramco Technologies Co.
Position: Chief Technology Officer
Company: Microsoft
Kevin Scott (born 1972) serves as Chief Technology Officer at Microsoft. He was previously Senior Vice President of Engineering and Operations at LinkedIn from February 2011 – January 2017.
Kevin Scott started his career at Google in 2003 and held numerous positions in search and ads engineering, including receiving a Google Founders' Award, before leaving the company in 2007. He was VP of engineering and operations at AdMob from July 2007 to June 2010. Google acquired AdMob in 2010 for $750 million and Scott became Sr. Engineering Director of mobile ads engineering at Google.
To see more InCAP Rankings, Please Click Here!