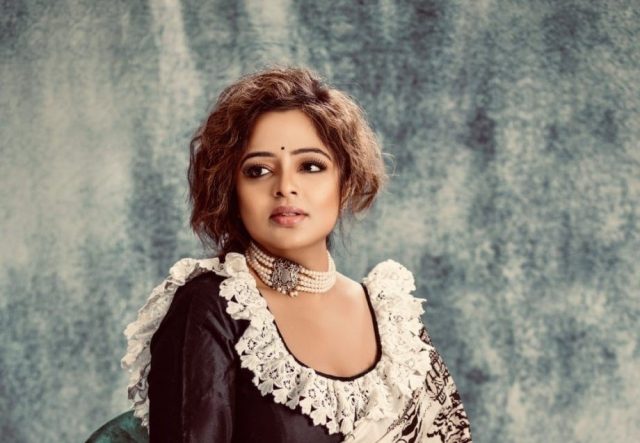 Roshni Mukherjee
Founder
Myosutra
Roshni Mukherjee is a senior banker-turned-fashion entrepreneur living in the UK for nearly two decades. Even after having a flourishing corporate job at a multinational bank, Ms. Roshni runs a successful Indian clothing brand, Myosutra, in the UK. Born in India and growing up in a culturally-inclined household, she developed the most profound love for centuries-old art and crafts. This unconditional love for Indian craftsmanship has translated into Indian ethnic wear like Sarees, Kurtas, Dhotis, and accessories under her label.
She founded Myosutra in 2017, intending to present the brilliance of the Indian arts and culture and refine it to suit modern sensibilities. Ms. Roshni has completed her Certificate course in Fashion and Textile design from the British Academy of Fashion Design. Her brand has been recognized for presenting sarees and fashion accessories representing modern women. Also, her unique creations are aimed at the first-generation British-Asian community living in the UK.
However, Ms. Roshni has strived to put Indian craftsmanship on the global map with each of her creations. She also received many accolades in her journey as a fashion entrepreneur. She had been on the judge's panel for popular events like Mrs. India UK 2020 and various other local fashion shows. She has also been a part of various popular TV shows in the UK. Her constant endeavors to redefine ethnic fashion have earned her many laurels.
She promotes sustainable fashion consumption through the campaign "Swap that Saree" and sustainable jewelry. Through her brand, she has also advocated the importance of mental health. Currently, she serves as the Chief Designer for Psyconnect, a global mental health organization promoting how dressing well can induce a sense of positivity. Last but not least, she is the key person for managing the ethnic photoshoots for Mrs. India UK 2020 pageant winners. Let's know her journey:
The InCAP: Ms. Roshni Mukherjee, we are eager to know your early life before founding Myoustra.
Roshni Mukherjee: I, being a banker by profession, have got many people to shock after they learned about my business. Fashion has always been a thing for me. I was born and brought up in the city of joy, Kolkata, in a culturally rich and diverse family. Since my childhood, I started developing a strong passion for traditional art and craft. Modern tastes have further enhanced the essence of Indian art and culture, and the brand Myosutra never failed to reflect this love for art and culture.
Despite having a banking profession, you chose to be an entrepreneur. Do you think such a major shift pulls you from tapping your maximum potential?
In 2017, I started Myosutra with a dream to showcase the brilliant beauty of Indian art and culture while enhancing it as per contemporary tastes. I've always had a keen interest in fashion since my teen days. Being a full-time banker as well as an entrepreneur has never been an easy task for me. The journey by far has been a tough yet thrilling one and I absolutely love it! Myosutra keeps me equally busy as my other profession but I personally believe that having both engagements in life has helped in my holistic development as a person.
Would you please share your journey of establishing Myoustra? What has influenced you to grow up as an entrepreneur?
Like any other entrepreneurs around the world, I, too, have a lot of stories to share about my journey of establishing my brand. I've earlier mentioned that since my growing years, I have always wanted to do something that involved fashion.
To my belief, every business faces a range of challenges and difficulties in its growing years. So mine was indeed no exception. But it was definitely my love for traditional art, craft and culture which got me where I am today. I proudly credit Myosutra's commercial success to my sixteen years of experience as a banker.
My initial days as front-line Branch Manager taught me the skills of customer interaction and driving customer experience. My next move to a compliance role initiated my learning towards business construct, ethics, and laws of the land. Now, the operations role in the last seven years has given me the necessary exposure to process management.
We are attentive to know an overview of Myoustra, such as the product and services you offer, your operation, team size, business model, and others you want to mention.
Myosutra's initial objective was to establish a connection with the Asian diaspora in the UK, but it rather grew to become a distinctive global brand. Holding a consistency in maintaining an outstanding quality along with highly informative and prompt customer support offered throughout the purchasing process, even Indians began purchasing from us. Apart from our wide range of traditional and western influenced weaves, we also offer a diverse range of services, including customized blouse stitching, recycling old clothes into brand new apparels, and swapping out facilities for old sarees with dresses, jackets, etc. We also offer a jaw-dropping collection of ethnic wear for men and kids.
Last but not least, we get all these delivered to your doorstep, anywhere and everywhere in the world.
Which identity do you love to give yourself first?
This would definitely be Roshni, the womenpreneur, since I believe in having earned that identity with much additional hard work and passion. So banking, to me, was rather an easy thing to do.
What is your plan for the upcoming festival Durga Puja?
I will be in London and hop from one puja to the other, and this is the time I get to meet all my Myosutra patrons face to face. These kinds of interactions are extremely important for me. This is the time I really get to see how happy they are with our services. I always look back to their feedback as I feel customer feedback face to face, good or bad, is extremely important for making improvements. This will be more special as we will also be doing a best-dressed contest across all London Durga Pujas. Probashe Shera beshe and Pujor Dine Big Ben e are the two concepts that we are currently working on. This will help the diaspora people to connect with Myosutra more.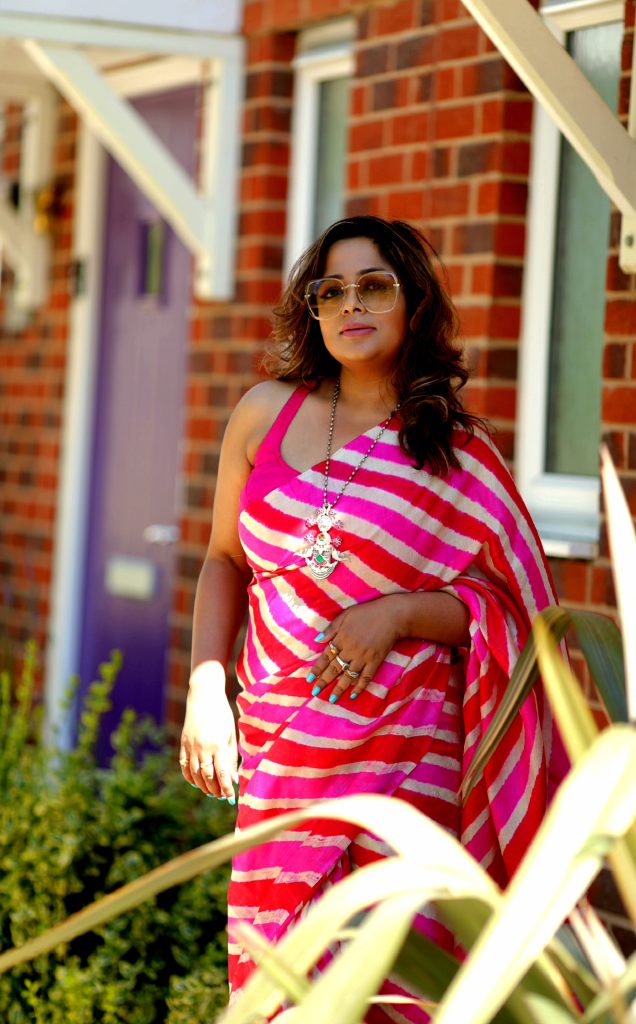 What new developments do you want to see in India's E-commerce sector?
In my view, India's E-Commerce sector should focus a little more on the quality and authenticity of the products and services they offer rather than only providing cheap deals to attract customers.
Ms. Roshni, what is your dream concerning Myoustra?
When I started Myosutra, my dream was only to promote the Indian Craft and weaves to the western world and make it accessible. 5 years down the line I think I have reshaped the dream slightly. I aspire that the first generation and the second generation British Asians have some understanding of the weaves of India. I wish to reach to every British household and educate them about the richness of the fabrics; through Myosutra, I want to be the voice and the platform for the countess weavers of India. This will be my way of paying something back to my country.
What kind of challenges are you facing regarding operating your business? How do you handle those?
Fresh issues and possibilities ought to arise as a firm expands day by day, necessitating different answers; what worked last year might not work this year or rather this day. A tiny misstep can ruin what could have otherwise been a successful venture.
Well, even after all these years, I still have my bad days and come across my share of failures, but nothing could ever stop me from believing in myself. I guess this is exactly what keeps me going and motivates me each day to work even harder than the last day.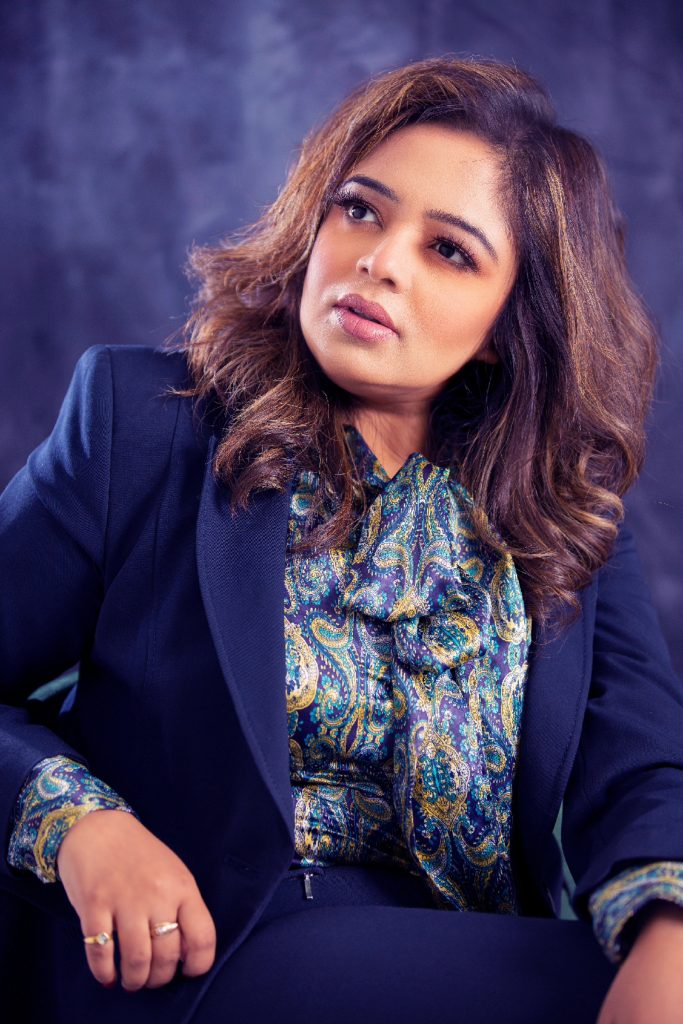 In this modern era, people prefer digital shopping, making them unsocial, lazy, and less entertained. Does digital shopping affecting people? What's your thought about it?
It's mostly due to our tight day-to-day schedules and professional commitments that online shopping has gained such popularity. As we know that internet shopping saves time, offers a wide range of products, has good discount offers, and is more convenient, e-shopping is definitely the present and future of shopping.
As a successful entrepreneur, what advice would you give to other entrepreneurs?
My one piece of advice to everyone would be to know themselves well. To quote Aristotle, "Know thyself," knowing yourself allows making decisions about your goals, desires, beliefs, and guiding principles with much confidence. Furthermore, knowing yourself will allow you to help live a meaningful and purposeful life. In my opinion, focusing on being totally present in the present rather than daydreaming about the past or the future is the ultimate mantra of life. Hence, everyone should get to know themselves is my one piece of advice. as already said by Aristotle. Know yourself.
Skill Set:
I would say I'm an individual who is pretty capable of achieving something I wish to have when I put my mind and heart into it. Also, I believe in multitasking to maximize productivity and success.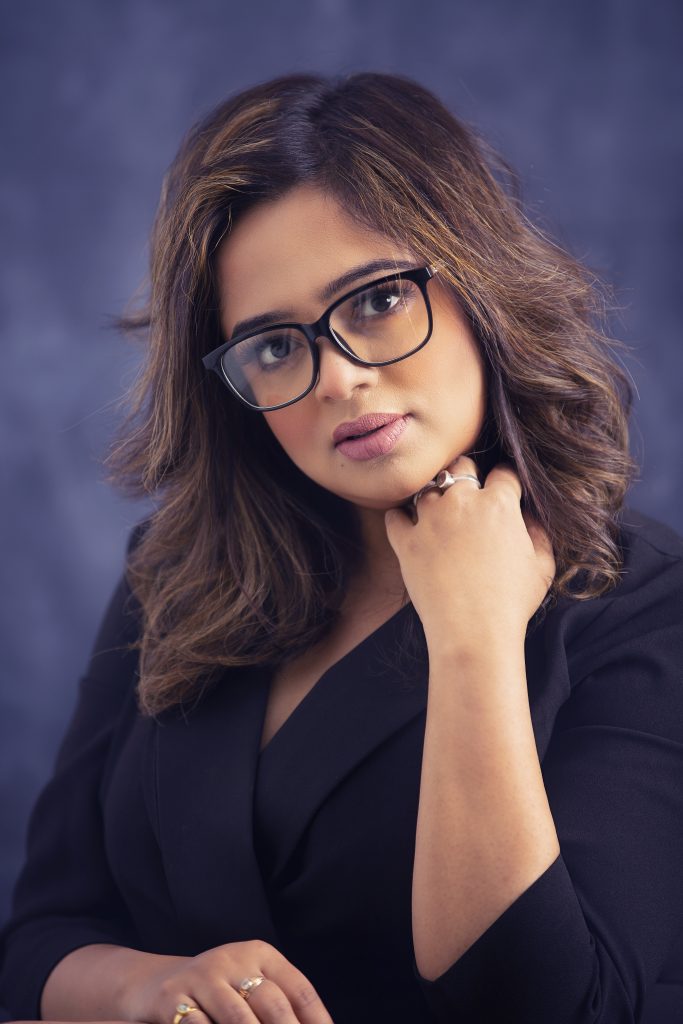 Highlights of Achievements, Merits, and Honor:
I'm currently the Head Designer for Psyconnect, an international mental health organization that advocates for the positive effects of wearing properly on one's outlook on life. I was a frequent guest on discussion shows like Billenium Divas and Myla Talks, and I was also an important figure in organizing the ethnic photo shoots for the Mrs. India UK 2020 pageant winners. I got the Times Power Woman Award and Asia One Most Influential Leader 2022. Besides these awards, I am honored with Shera Bangali Award 2021 at Cambridge by UK Bongo Sommelan.
Prayer For The Human Civilization:
Vision will create a new image of excellence for humanity.
The InCAP: Thanks A Lot!
Roshni Mukherjee: Always Welcome!
To know more Entrepreneurs, Please Click Here!