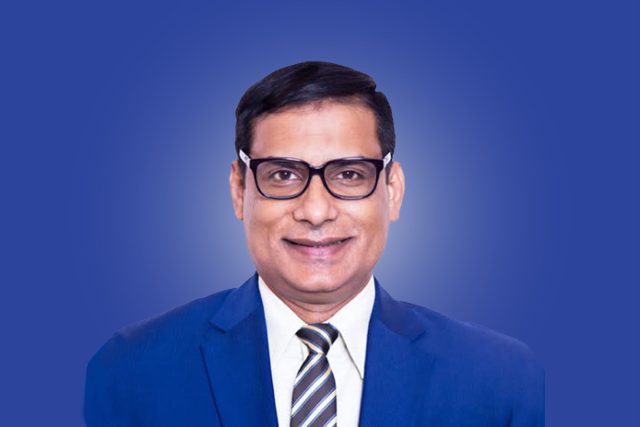 The Year 2022 has been a crucial year for the banking sector of the country. This sector have been chasing few challenges since last couple of years, and the COVID-19 pandemic worsen the situation further. When we started to recover from impact of the pandemic, Ukraine war raged us impacting global supply chain. We are now at the verge of a year and stepping into a fresh beginning of a new year with the legacy of pandemic and war.
Policy support for the industry, trade and service sector taken by Bangladesh Bank and Government of Bangladesh in last few years to incentivize the business in short term was very effective. Now, it's time to fasten our seatbelt with long term strategy for recovery from the pandemic and Ukraine war impact. We would like to thank Bangladesh Bank and Government for taking timely proper measures for implementing incentive packages for businesses as well as monetary and fiscal policy support. We hope that money market and capital market will flourish further in the upcoming years by overcoming the current challenges.
We, Shimanto Bank Ltd started our journey with a vision to increase financial inclusion for the masses. We chanted our slogan 'Shimahin Astha' to serve the commoners with utmost trust. We envisioned to spread our network in remote rural areas where people never dreamt -of to have banking facility. Our Bank was sponsored by the BGB Welfare Trust which is a solid welfare initiatives for retired and current Members of the Border Guard Bangladesh (BGB). Our vision is to build Shimanto Bank Limited as leading financial institution in the country through governance excellence in Policy making and execution.
We have started to apprehend our dreams. In last six years, we have spread our network across the country by opening branches, sub-branches, ATMs, information centers in both urban and remote rural areas. We are providing real time online banking from the day one backed by the core banking system. We are doing trades facilitating our customers in export, import as well as remitting foreign currencies in remote areas. We are ensuring uninterrupted services by our Call Center. We emphasized to protect data of our customer and therefore, we have implemented Data Center at Peelkhana, Dhaka and Disaster Recovery Site at Jashore. In order to fulfill banking needs, we've developed loan and deposit products for general customers as well as BGB customers. We are offering a number of attractive asset and liability products and services for SME and Corporate clients. We are offering easy loans for women entrepreneurs, farmers, small and medium entrepreneurs.
As BGB already has its presence all over the country, including remote border areas, it's a privilege for us to expand our business network providing banking facilities to the un-banked population of the country. We have visionary Board of Directors and experienced management team.
A new year is knocking; we must learn from our previous experiences. Though our financial fundamentals are good enough to move ahead confidently in future, we have to be more vigilant in the coming days as we are operating in a financial system. We have to take lessons from mistakes in the industry and make a turnaround in the coming years. Industries must follow a collaborative approach and work to create more investment opportunities to generate employments. We have to be capable of attaining the best out of recent infrastructural development. We should look forward to increase knowledge sharing with local stakeholders and also with international affiliations. Accommodating modern technology also requires skilled manpower to keep it secure for the beneficiaries. We shall facilitate investments to mitigate the dire consequences of climate change and natural disasters.
Finally, we are at a moment of opening a new calendar; celebrating the New Year. Let's take a moment to have a glimpse on the things happened in 2022 and we may take our lessons from the experiences that may lead us to achieve our destined goals in 2023.
Happy New Year!
Rafiqul Islam
Managing Director & CEO
Shimanto Bank Limited