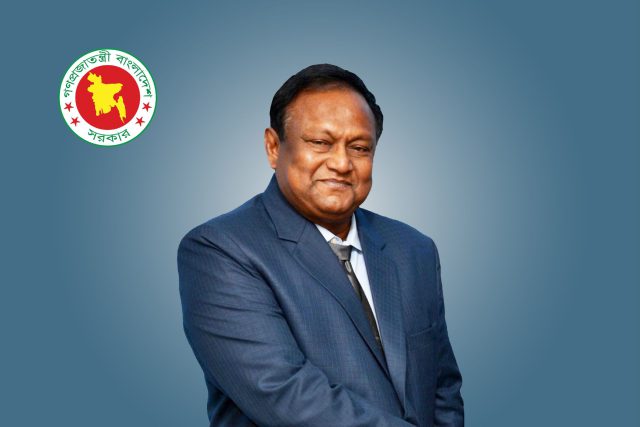 Bangladesh is now a developing country, and as a Commerce Minister, nothing feels as good as it. Look at our GDP growth and booming industries like Digital Commerce. 2022 was a memorable year for us because we coped with COVID-19.
Moreover, every decision and effort of this ministry played a significant role in the growth of our country. In this air of development, I want to thank the greatest Bangali of all time, Bangabandhu Sheikh Mujibur Rahman, and his worthy daughter, The Prime Minister of Bangladesh, our beloved Sheikh Hasina.
World trade is constantly changing and expanding due to globalization and the emergence of free market economics. The main objective of the Ministry of Commerce is to make the economic activities of Bangladesh dynamic and export-oriented. In order to respond to the rapidly changing competitive world trading system, trade is the main driving force for socio-economic development.
One of the primary priorities of the government is to boost employment and generate revenue. As the population is growing, we are working to reduce the poverty level to half, through the expansion of trade. The Ministry of Commerce is putting a lot of effort into involving women in trade expansion activities and reducing the disparity between men and women in commercial activities.
However, there will always be obstacles as we move forward. The world and our country are facing some financial crisis, and we must keep in mind that it is a global issue. We must maintain hope and make proper efforts to create our nation great and address it as a developed country. Within the coming year, the gas crisis will subside thoroughly, and we intend to invest in Digital Commerce as well.
I sincerely thank the international business magazine The InCAP and wish them great success. Happy New Year to InCAP, The InCAP and its team, and also the readers!
My only wish on the advent of this year is that we are all blessed with happier times infused with positivity and togetherness. May we restore the harmony and bond of love we always shared as countrymen. Warm wishes to you, and your family on New Year 2023.
Joy Bangla, Joy Bangabandhu.
Tipu Munshi, MP
Minister
Ministry of Commerce
Government of the People's Republic of Bangladesh