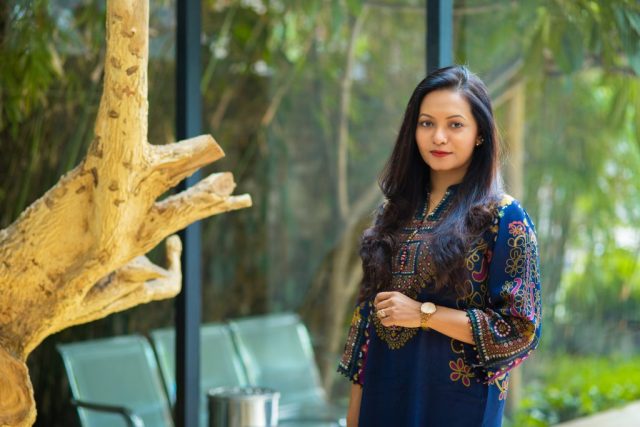 Mahzabin Chowdhury
Head of Marketing and Public Relations
Bproperty
Dynamic, energetic, and undaunting; these words perfectly encapsulate in today's focus, the Head of Marketing and Public Relations at Bproperty, Mahzabin Chowdhury. She is leading how real estate should be marketed in the digital age, all while maintaining flair and glamor. An avid reader and a movie-head, Mahzabin can be difficult to decipher but is always charismatic, innovative, and sometimes unorthodox.
We are delighted to have someone who meets outstanding success in her life. Ms. Mahzabin Chowdhury, you have an exceptional career. We are attentive to know the synopsis of your entire career journey.
After completing my Master's at Umeå University in Sweden, I returned to Bangladesh and joined academia as a lecturer in a private university. But I felt that my true calling lay elsewhere. So, after some time, I joined an IT and ITES company and then an advertising agency. It was here where I truly fell in love with the concept of "Marketing." Finally, I joined Bproperty, where I am currently working as the Head of Marketing and Public Relations. My career choices so far have enabled me to get a deep understanding of theoretical developments in Marketing and stay on top of developments in this domain from the perspective of the application.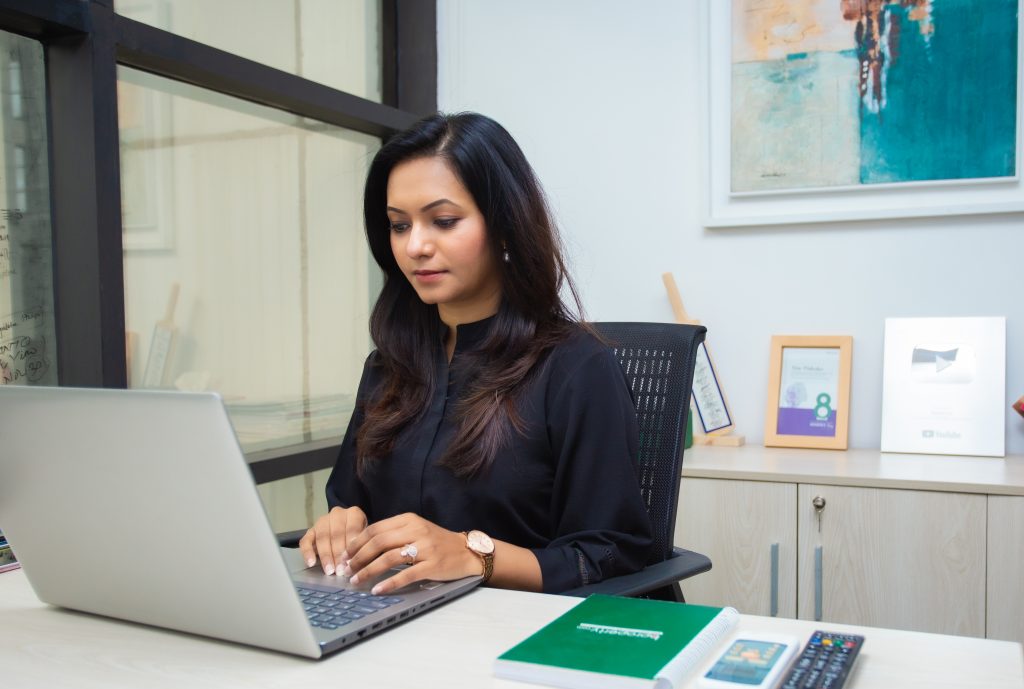 Ms. Mahzabin, may we know your passion?
My passion is to instill the drive to achieve greatness in others. When I was a teacher, I tried instilling that drive in my students, and now, I try to do the same to my team members. I want each of my team members to break the shackles of perceived limitations and go beyond what they think they are capable of.
What's your most preferred clothing costume?
It depends on the occasion. In general, I prefer semi-casual outfits at the office or in business meetings unless the event, in particular, requires full formal clothing. On the other hand, when I am in a more relaxing environment, such as by myself or with family and friends, I wear casual clothing.
What's your hobby?
It is hard to pick one; I have many. If I have to choose, though, I'll mention two. The first one is reading. I like reading any book I can get my hands on, fiction or nonfiction. There was a time when I would read a book for hours at a stretch to finish them in one go. Unfortunately, current priorities and responsibilities prevent me from doing so these days. However, I still try reading as many books as possible whenever I find the time.
The second would be watching movies. I like watching a movie in one go, without any interruptions or disturbance, and it's one of my favorite pastimes.
Everyone has a distinctive habit in them. What is your habit?
I have a few daily personal rituals which I follow strictly. For example, every morning, I take 15 to 20 minutes to plan out my entire day in as much detail as possible. It helps me set my mood for the day. Not being able to do so on any given day creates an uncomfortable feeling. That is why I make sure to take some time for it without fail. It's probably one of my distinctive habits.
Your favorite brands?
I have two. First, it's Apple. The brand takes itself very seriously. Apple's consistency always fascinates me. I have been a user of Apple products for years now. So far, they have delivered on all their promises, and I am a delighted customer.
My second favorite brand is IKEA. When I lived in Sweden, I cannot remember when I had entered an IKEA store and did not come out without more items than I originally intended to buy. And I am not even an avid shopper by any means. Nevertheless, IKEA's understanding of consumer psychology and behavior and meticulous effort to ensure memorable consumer experiences are worth praise and admiration.
We are attentive to know your favorite author.
Paulo Coelho. Coelho's books generally have fascinating settings and provide the readers with much to think about even after they are done reading.
I have found Coelho's books to be exciting and striking. His book, The Alchemist, taught me many life lessons. Lessons like, there are so many clues around us that we don't really pay attention to and think consciously about. If we can identify these clues, it becomes elementary for us to better understand everything around us. Things like this provide signals that give you clues to what's ahead. It stays with you because it has a residual effect.
Dear Mahzabin, Do you love reading books? What's your favorite book?
Yes, as I had mentioned previously – reading is my favorite hobby. My favorite book, bar none, is The Alchemist by Paulo Coelho. It introduced me to fascinating ideas within me all along, but I discovered them after reading the book. For example, I have become a far more observant person after reading The Alchemist many years back. I look for clues and hints all around me that will make my understanding of the world and myself better.
Your favorite holiday place?
Anywhere in the world where I can be by the sea is my ideal holiday destination. But my favorite place is Paris. There is something very magical about Paris that keeps pulling me towards the city. So I plan on revisiting Paris soon.
What's your favorite dish?
Pasta is my favorite dish. It is not easy to perfect a dish consisting of pasta, in any case. That is why I am very particular about where I have it. I cook delicious pasta myself! However, in the case of lighter food – it's always Fuchka.
Motivation deals with complex human behavior to determine the factors that drive an individual to do his best. What's your motivation?
When I decide to do something, I give my all to achieve it. I choose my missions very carefully because when I set my sight to attain something, I earn it no matter what. It takes a lot of toll on the mind, but the results are worthwhile.
You only in three words
A kind Sagittarian
May we know your childhood dream?
My dream was to be a pilot when I was a child. I wanted to fly and go places. I still love traveling and am a frequent traveler. Perhaps the love of flying and traveling inspired that dream.
Please, mention three things that you cannot live without!
Books. Traveling. My phone.
Your Prayer for human civilization.
May good sense prevail.
To explore more interviews from Fashion & Profession section, Please Click Here!