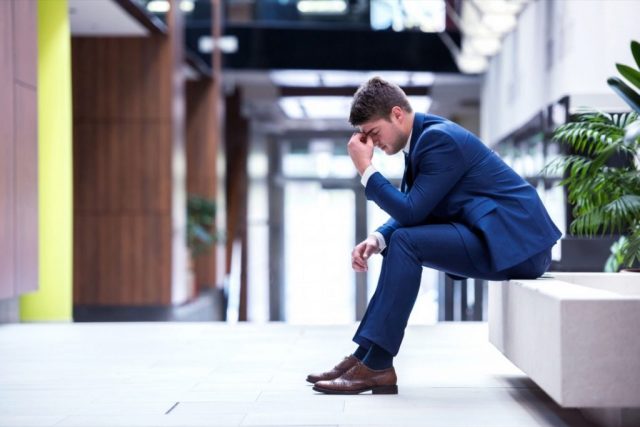 Almost everyone has suffered the economic damage caused by the epidemic, but the plight of entrepreneurs is ineffable. Most entrepreneurs face significant obstacles that threaten to keep their businesses afloat. Moreover, entrepreneurs' mental health suffered a 12 percent dip due to the pandemic, posing another threat to their firms. Hence the article is about How were entrepreneurs affected by the Pandemic.

Organizations did not have enough time to plan for the unprecedented disruption that would follow the pandemic's spread. In addition, it was difficult for the companies to prepare for abstract difficulties due to ambiguity about the impact and duration of lockdowns and safety procedures. As a result, the pandemic has resulted in the most significant economic downturn, it's a great depression. Therefore, it's high time to Save the Entrepreneurs and Save the Economy.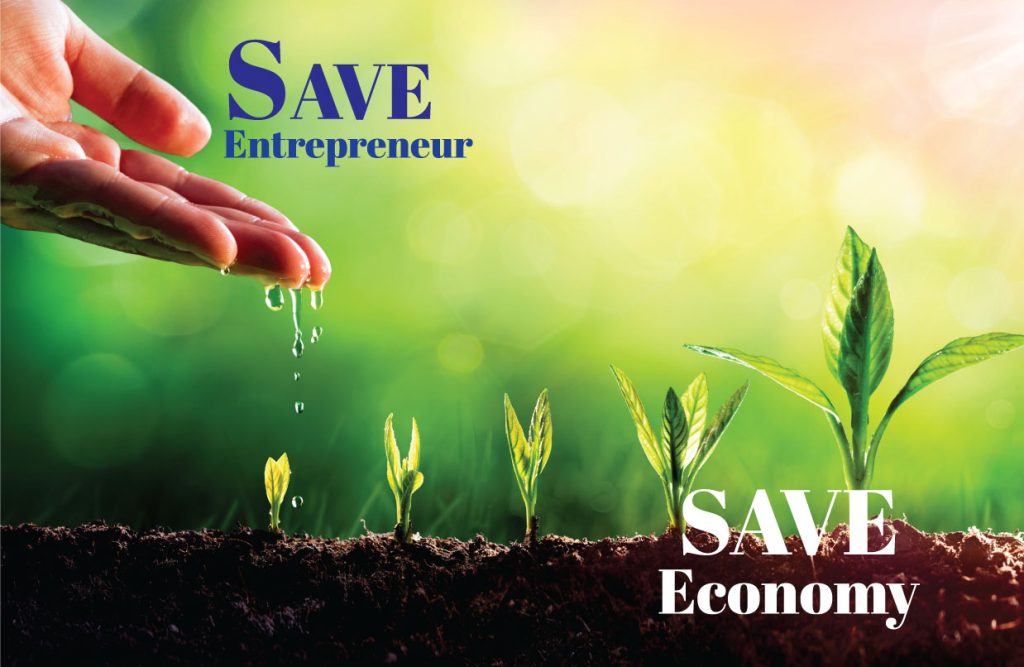 How they Affected?
41.3 percent of businesses reported that COVID-19 forced them to close temporarily. 1.8 percent said they were forced to close permanently due to the pandemic. In addition, 1.3 percent of respondents said they were temporarily closed for other reasons, while 55.5 percent said they were still open.
The figures are staggering. In 2020, France's Gross Domestic Product (GDP) fell at its fastest rate since 1949, at 5.8%. Meanwhile, the number of unemployed people in the United States has surpassed 40 million. It demonstrates the brittleness of economies' underpinnings.
In such a case, the US has faced horribly. On Yelp (publish crowd-sourced reviews about businesses), 163,735 establishments stated they had closed due to the pandemic, down from the 180,000 that shut down at the outbreak's start. However, since July 2020, there has been a 23 percent increase in the number of closures.
In addition to monitoring closed companies, Yelp also considers establishments that have permanently shuttered their doors. Following this, the number has progressively risen and now stands at 97,966, representing 60% of closed enterprises that will not return.
Although layoffs have only occurred in 28% of SMEs, a shocking 61% of entrepreneurs believe their business's very existence is in jeopardy due to a significant decline in trading operations. Non-paying or late-paying consumers plagued entrepreneurs (28%), as did difficulties paying for business maintenance (27%). However, 26 percent of entrepreneurs did not see any difference, which is positive. About two-fifths of entrepreneurs (42%) have increased their remote working or have started working from home for the first time.
In the pandemic, 33% continued to work at their place of business, and 20% were already working from home. In addition, because schools and nurseries closed, more than a fifth of entrepreneurs (23%) had to start caring for their children at home, which posed issues for their business.
Even the situation in Bangladesh is also the worst in this case. Within a month, 37% of employees at micro, small, and medium businesses (MSMEs) lost their employment, either temporarily or permanently, and 94% of MSMEs saw a sharp decline in sales as a result of the coronavirus epidemic.
According to the research, 70% of all workers are currently in precarious positions, with enterprises either temporarily shuttered or just partially operational. Fourteen percent of businesses said they didn't have enough cash to last the next three months, compared to 40 percent and 33 percent for small and medium-sized enterprises, respectively.
The International Finance Corporation (IFC) and World Bank conducted the survey in Bangladesh in collaboration with the UK's Foreign, Commonwealth, and Development Office (FCDO). According to the statistics, 91 percent of enterprises experienced the worst cash flow loss. On the other hand, Vietnam had a 66 percent growth rate, while Indonesia had a 69 percent growth rate.
It discovered that 37% of women-owned businesses had temporarily closed, compared to 21% of men-owned companies. Ninety-four percent of enterprises in the category saw a significant reduction in revenues. Moreover, these business losses have suffocated financial flow, with 33% of businesses unable to pay existing loan installments.
Besides, hundreds of restaurants in Bangladesh have already closed permanently because their owners cannot cover operating costs because of the ongoing coronavirus pandemic, which has resulted in lower revenue. Still, another 1,000 restaurants are on the verge of closing due to low consumer turnout and high rent costs, putting the country's foodservice businesses in a precarious position.
Nadvie Ahmed and his partners launched the restaurant company, a catering service that specializes in Kolkata foods and recipes, in 2018. Later, they founded another shop called Painted Chopstick in Banani since the business was booming. Everything was going well until the virus began to spread across the country.
Nadvie said, "the customer flow began to slow from March 2020. And when it was under lockdown, approximately 90% of our business was affected." As a result, he and his partners had no other option and decided to close the company in early June of 2020 after failing to pay the hefty costs of three shops' rent and the purchase of essential supplies. Mr. Nadvie added that they had suffered significant losses.
Furthermore, Royal Canton, a branch of the Royal Thai Restaurant in Banani, closed in March 2020. Even the country's famous restaurant, Nando's Bangladesh, has closed down permanently due to a dramatic reduction in sales. They could not serve their unique cuisines across the country due to chicken scarcity in UK retailers in the pandemic.
Apart from this, a massive number shows in the Readymade Garment Factory closures. Currently, 1,850 factories (about 79 percent) are functioning. Two hundred eighty-six factories (about 12 percent) are closed, whereas 198 factories (nine percent) are permanently shuttered.
Face masks, safety products, and Personal Protective Equipment (PPE) were found to be produced alongside conventional items in 143 factories, with 69 factories claiming to be creating for the export market.
40.5 percent of operational and temporarily closed factories (a total of 2,136) said they hoped to resume entire operations after June of 2020, 25.1 percent said they hoped to resume partial operations, and 30.6 percent are not sure whether they would be able to resume normal operations.
So, the numbers are threatening for the country's economic development. In addition, the pandemic imposed pressure on enterprises, exacerbated uncertainty and health-related concerns, and limited social interaction and support, all of which harmed entrepreneurs' mental health. During the crisis, their life satisfaction and stress levels plummeted. For example, during the epidemic, entrepreneurs' well-being (life satisfaction) was on average 12% worse than before the pandemic.
For their enterprises, two-fifths of entrepreneurs (40%) cited high levels of uncertainty and unpredictability. In addition, most entrepreneurs (58%) were concerned about their own and their families health, while fewer were concerned about insufficient medical care (34% with substantial variation across countries). Finally, the decreased social contact caused by the pandemic irritated nearly half of entrepreneurs (49%). However, despite the widespread use of remote work, just 15% of entrepreneurs reported feeling lonely at work.
Read: Why Are Entrepreneurs Essential For Economic Development?