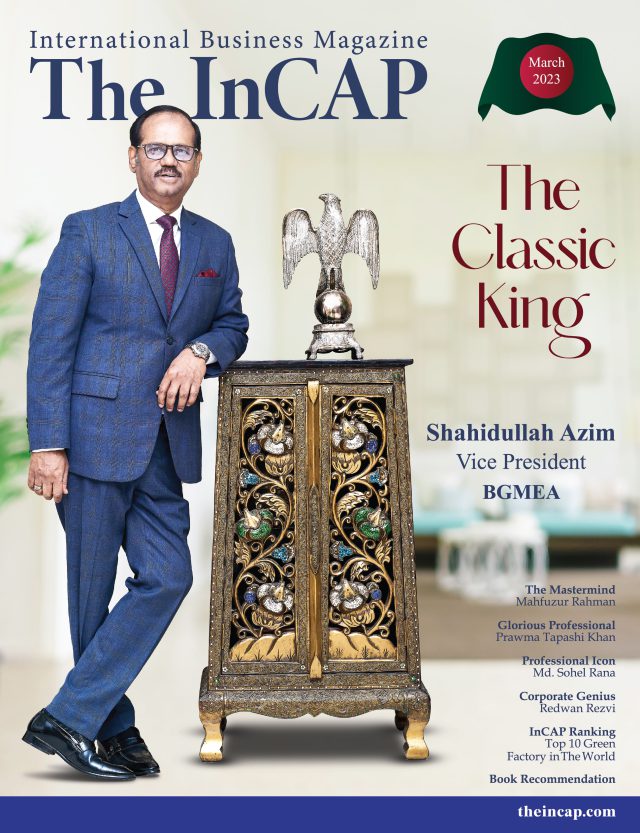 March 2023 Issue of The InCAP is Now Available in International Market!
On The Cover & Cover Story:
The Classic King: Shahidullah Azim
Vice President
BGMEA
Feature
Cover Story
Shahidullah Azim
Punches
The Mastermind
Mahfuzur Rahman
Glorious Professional
Prawma Tapashi Khan
Project Glance
Radisson Blu
Professional Icon
Md. Sohel Rana
Corporate Genius
Redwan Rezvi
InCAP Ranking
Top 10 Green Factory in the World
Book Recommendation
Tributes
March 2023 issue of the printed version of The InCAP is now available in Bangladesh, USA, UK, India, Canada, and Singapore.
You can get your copy in Bangladesh from InCAP Corporate House, Pathok Somabesh, Bangle Boi, and many more magazine stands throughout the country.
Contact our corporate office or dial +880 1712 500237 to collect your copy.
Why are you waiting for? Collect your copy, NOW!