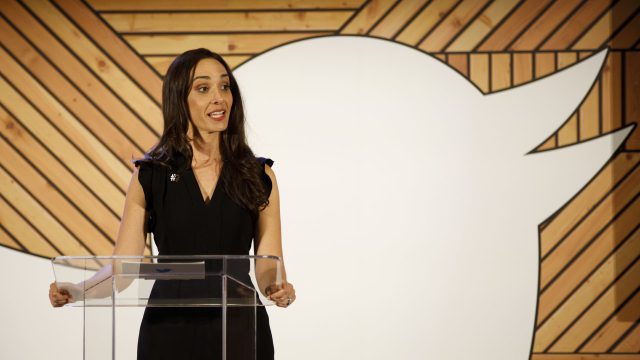 Peloton is bringing in Leslie Berland, Twitter's former marketing head, as its next chief marketing officer, effective Wednesday.
Berland left Twitter in November amid a slew of executive departures after Elon Musk's takeover, which has led to significant restructuring and revenue drops at the social media giant. She previously helped lead marketing at American Express for 10 years.
Berland will report to Peloton CEO Barry McCarthy and oversee several of the fitness equipment maker's divisions including marketing, membership, and global communications. Former CMO Dara Treseder left the company in a broader executive exodus in September.
Berland said in an announcement Tuesday that she is "thrilled" to join the company at this "unique moment in its transformation journey."
Peloton is trying to shift the tides after a rough 2022 when its stock dropped more than 75%. The company in November posted wider losses than analysts expected for its first fiscal quarter.
McCarthy, who took the helm in February, said during the first-quarter earnings call that the company's new strategy for attracting customers and boosting recurring revenue was a "work in progress."
In his first year as CEO, McCarthy has overseen recalls on defective treadmills, mass layoffs, and significant leadership shifts — all as he tries to steer the pandemic darling stock back to profitability. Shares hit a high of $167.42 in January 2021 and are now trading at about $11.
"As we continue our pivot to growth, showcasing the magic that drives people to Peloton and keeps them so passionate and engaged is essential. [Berland] and the marketing team will play a central role in broadening our reach, appeal, and impact," McCarthy said in a statement Tuesday.
In August, Peloton struck a deal with Amazon to sell products, venturing out of its traditional direct-to-consumer business model.
McCarthy is also overseeing a gradual rollout of a national bike rental program, which allows customers to rent the company's bike and subscribe to on-demand workout classes, and then return the bike when they want.
The company is also trying to expand its digital app presence, including a "freemium" model that would allow users to access its content library on third-party hardware.