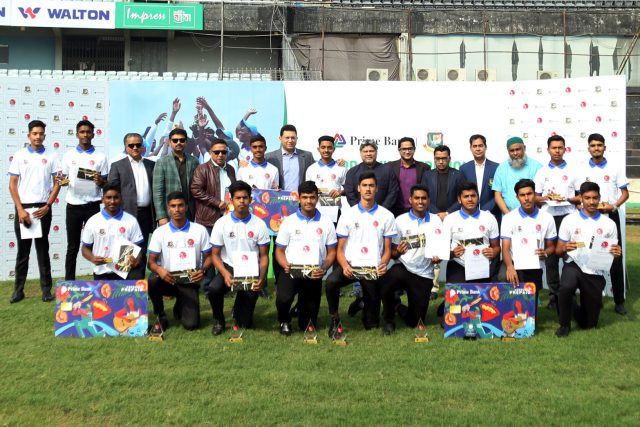 Prime Bank is set to provide educational stipends to 15 gifted young cricketers who emerged from this year's edition of Prime Bank School Cricket.
Hassan O. Rashid, MD & CEO (Prime Bank) & ANM Mahfuz, DMD & CBO, Consumer Banking (Prime Bank) handed over the awards and spoke words of encouragement to the aspiring cricketers.
Prime Bank not only wants to facilitate sports for the young generation but also upholds the importance of their education for the overall development of the nation.