Ahsanur Rahman
Executive Director, Head of Sales
Rupayan Housing Estate Ltd.
Ahsanur Rahman is a seasoned sales personality with multi-disciplinary acumen. He has worked in the real estate sector for 21 years with remarkable achievements. However, his journey demonstrates a good map that new entrants can follow in the corporate world. Let's listen to his story today!
Career Story:
My career started in 1990 when I joined a Bangladeshi shipping company. Later in 1994, the company was transformed into a multinational. The name of the multinational company was Cho Young Line. I was associated with the company until 1999.
Later in September 2001, I joined Rupayan Housing Estate Limited as a Junior Executive. I started working in the real estate sector with different trucks and new challenges. Currently, I am working as an executive director in that organization. I have witnessed the real estate sector's successes, failures, crises, tragedies, and challenges up close in my long career journey.
It is a very challenging career but enjoyable to me when I think that I am part of this industry which has an essential role in the national economy. My goal is to develop the organization alongside my personal growth.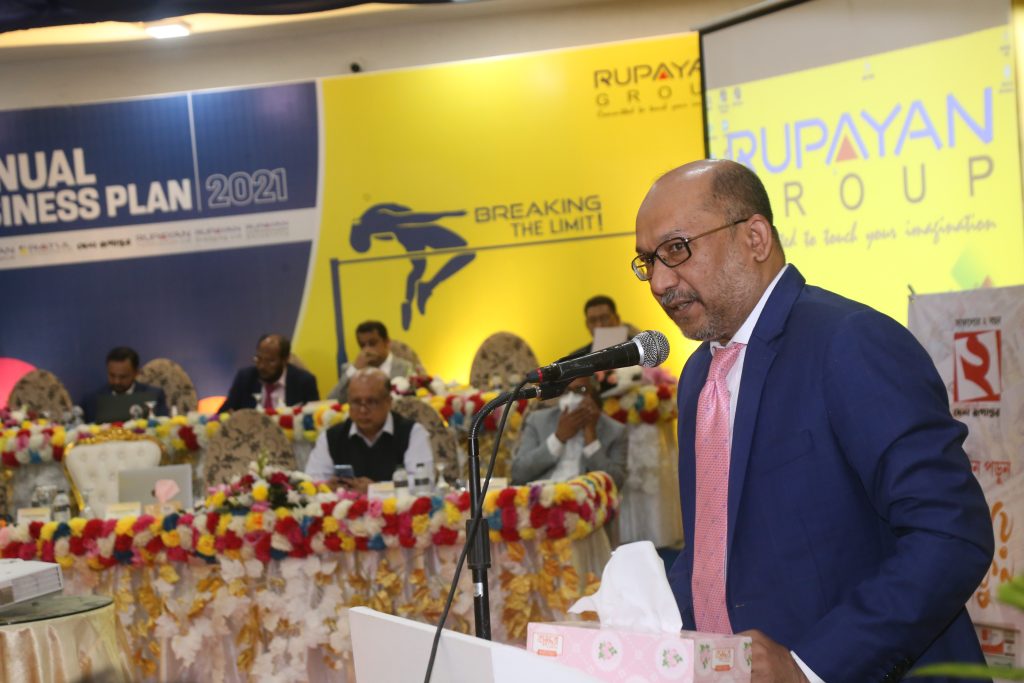 Educational and Professional Development:
I completed my SSC from Dhanmondi Boys School, completed my HSC, and graduated from Dhaka City College. Then I met my post-graduation from Dhaka University with management.
Highlights of Achievements, Merits, and Other Honor:
My most significant achievement is that I have spent 21 years in an organization from a Junior Executive to Executive Director-Head of Sales, and it is continuing. However, I think my career responsibilities are my most significant achievement. Management values my patience and my work. I sincerely believe that if one can take ownership of one's organization, then the success of the organization and the success of one's career.
Hobby and Other Interests:
I love to hang out with family, colleagues, and my very childhood friends in my spare time. I also like sports. I collect different brands of watches and perfumes. I have different perfumes from various brands in my collection, following my interest.
Professional Procession:
In 21 years in the real estate sector in Bangladesh, I have implemented many pioneering ideas in sales. I am delighted to have created many real estate sales professionals over the years. Those who have worked under me and in my department symbolize a significant contribution to the field of real estate sales. From a place of professionalism, I think success is guaranteed if you can work in an organization for a long time.
Through our Rupayan Group's glorious journey, we fulfilled many people's dreams by constructing apartments and commercial projects in Bangladesh. This shows dedication and sincerity to the real estate industry, and I look forward to creating more so that the Rupayan group makes history in the Bangladesh real estate sector.
Corporate Perspective
All over, around 2000 students have taken training educationally from us. Among them, many became brave entrepreneurs. They were very hardworking and never looked for a short way, and also they were committed to their work. But nowadays, younger people are a little arrogant, looking for a fast way. They don't follow the seniors. They often change the organization and make their Curriculum Vitae healthy, but they didn't prosper from their experience or career.
To grow a healthy career, the method is to be committed to the company and have product knowledge. But Alas! today's youths are lagging in this. To me, the young entrepreneurs or employees of the last ten years are not good challengers. They are not promising. Hence, my advice is to run after a career but not for money. If your job becomes stronger, then money will run after you. It is applicable to everyone. So, choose your desirable organization and settle there.
Future of Real Estate Industry:
If it comes to the future of the real estate industry, we are still in a very crisis both socially and globally. But one thing is sure those who are intelligent and understand their mission and vision accurately; nothing can stop them. I believe they are ready for the next ten years. Our real estate sector will undoubtedly boom by the next ten years. This is the right time to fill up the blank and develop your real estate career who are interested in enrolling in this sector. So get ready to achieve this market. The market will grow for sure!
Utterance:
Let's work with consistency, commitment, and hard effort for a better sustainable world; success and assets will come automatically.