We have put a list of four books that everybody should read because these are the best books to read in a lifetime. Let's find out the books:
On September 29th, 2015, Amoruso launched the paperback edition of her New York Times 18-week best-seller #GIRLBOSS. #GIRLBOSS is a mix of memoir and business book with a twist. #GIRLBOSS is a sarcastic and irreverent look at how Amoruso organically developed her business from the bottom up, offering tips on entrepreneurship and career guidance. Amoruso has also revealed that she would Executive Produce the Netflix scripted comedy series "Girlboss," created by Kay Cannon, alongside Charlize Theron. Sophia is played by actress Britt Robertson, who is presently filming the series in Los Angeles. The Netflix original series "Girlboss" is set to launch in early 2017.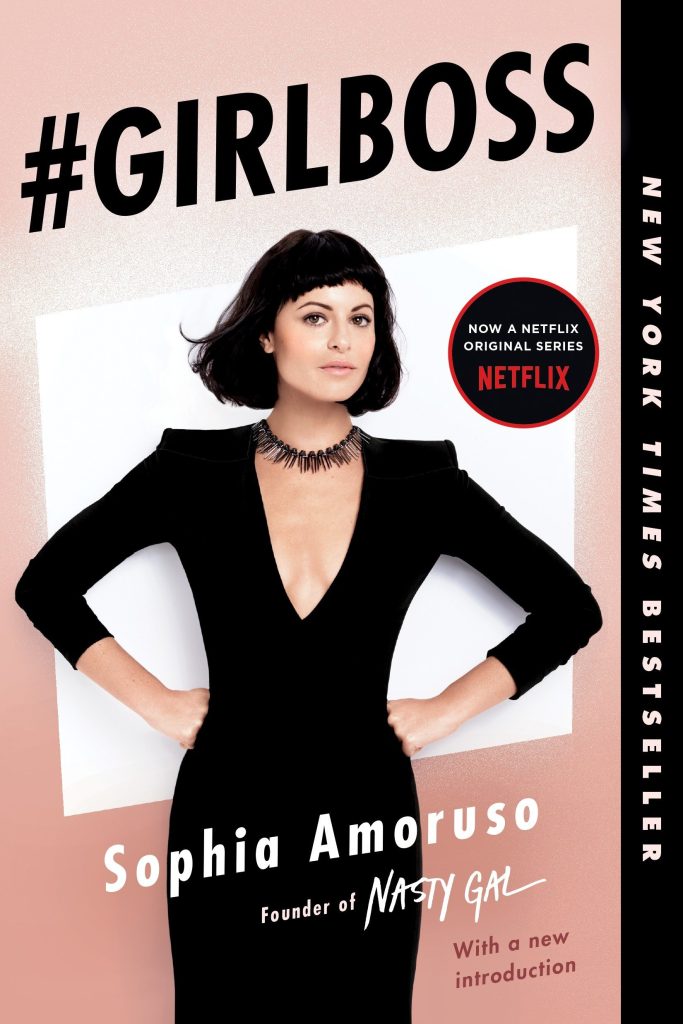 About the Author
Sophia Amoruso is the Co-founder and CEO of Girlboss and the Founder and CEO of Nasty Gal. Sophia has established herself as a cultural symbol for a generation of women seeking control over their professions and futures as a creative visionary, modern-day businesswoman, and fashion doyenne. The Girlboss Workbook and Nasty Galaxy are two of her other works.
Review
"Rather than present a get-rich-quick manual or a list of business tips, Amoruso teaches the innovative and entrepreneurial among us to play to our strengths, learn from our mistakes, and know when to break a few of the traditional rules." — Vanity Fair
"A witty and cleverly told account . . . It's this kind of honest advice, plus the humorous ups and downs of her rise in online retail, that make the book so appealing." — Los Angeles Times
"#GIRLBOSS is more than a book . . . #GIRLBOSS is a movement." — Lena Dunham
Sophia tells the story of how she built her business from an eBay store she opened while she was bored, then grew it into the mega business it . — Reviewed in the United States on August 25, 2017
Entre Leadership: 20 Years of Practical Business Wisdom from the Trenches
By
Dave Ramsey
When everything you've ever wanted to know about starting and running a company but couldn't find the right person to ask, your business is only as powerful as the people that lead it. Your business is only as powerful as the people that lead it. These are the men and women that fight every day under your brand's banner. But are they brave or unsure of themselves? Or, Are they controlling employees or serving a motivated team? Are they regarded as valuable?
Your team will never be able to outgrow you, therefore ask yourself this question: are you growing? Entre Leadership gives practical, step-by-step assistance to develop your business where you want it to go, whether you're sitting at the CEO's desk, a middle manager's cubicle, or a card table in your living-room-based start-up.
About the Author
Dave Ramsey is a #1 New York Times bestselling author, personal finance guru, and presenter of The Ramsey Show, with over 18 million weekly listeners. The Total Money Makeover, EntreLeadership, and Smart Money Smart Kids are among his seven national best-selling books. He's appeared on various shows, including Good Morning America, CBS This Morning, Today, Fox News, CNN, Fox Business, and others. Dave has been helping individuals recover control of their finances, grow wealth, and improve their lives since 1992. Ramsey Solutions is his firm, and he is also the CEO.
Review
"Dave Ramsey's EntreLeadership speaks right to the heart of business leaders, showing not just the 'how tos,' but also the 'why tos' that apply to any sized business, from a garage-based startup to a powerhouse market leader. And by the way, I'm the biggest Dave Ramsey acolyte ever!" —Dr. Arthur B. Laffer, economic advisor to President Ronald Reagan
"Throughout my career, I've been blessed to spend time with millions of quality leaders at practically every level of every industry—and I haven't met one yet that could not benefit from the clear, practical business principles Dave lays out in EntreLeadership!" —John Maxwell, New York Times
Act Like a Leader, Think Like a Leader
By
Herminia Ibarra
Herminia Ibarra's book, 'Act Like a Leader, Think Like a Leader,' offers efficient guidance on how managers and executives at all levels may position themselves for leadership and expand their effect throughout their businesses by making modest but significant adjustments. Her guiding philosophy is that the assumption that we change from the inside out is a myth. Instead, her study focuses on how people view and describe themselves as leaders and create their leadership identities. People become leaders through completing leadership tasks, according to her studies. As she calls it, the outsight concept is about being a leader from the outside in. She also claims that action is the only way to obtain foresight.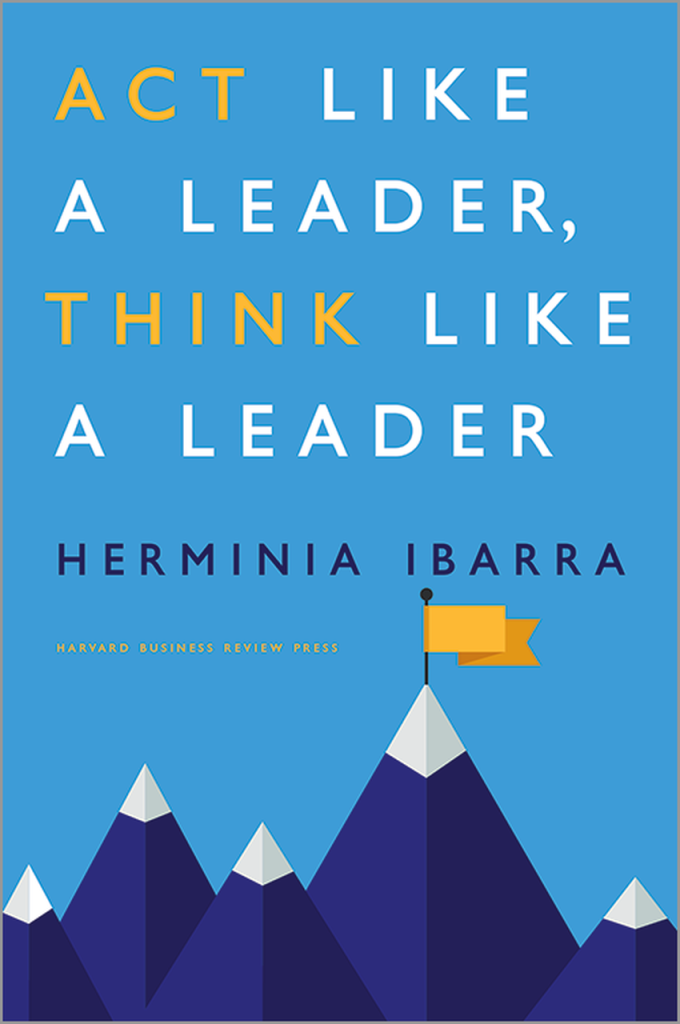 About the Author
Herminia Ibarra is a professional development and leadership expert. She is the founding director of INSEAD's Leadership Transition executive education program and the author of Working Identity: Unconventional Strategies for Reinventing Your Career (Harvard Business Review Press, 2003).
Review
"Such a clearly written and empowering book, that does so much more than the title suggests (which is quite a lot!) This book has really helped re-energise me as a person, as well as look at our agency and my role–now I focus on the business and not the work. I appreciate it's a bit out of place from the rest of the selection, so see it as an update on where we're at now as people and as a business. The music is still there, the art is still there, and the inspiration is still there." — Dan Moore, managing director, It's Nice That
Act Like a Leader, Think Like a Leader, another of my favourite business books of 2015…an action-packed guide to the leadership transition" — Andrew Hill, Financial Times
…an excellent, insightful and thoughtful book for leaders of any tenure to consider as they seek out new ways to redefine (and arguably refine) their leadership abilities." — Dan Pontefract, Forbes
Dare to Lead: Brave Work. Tough Conversations. Whole Hearts.
By
Brené Brown
Brené Brown, an author of the New York Times bestsellers Daring Greatly, Rising Strong, and Braving the Wilderness, taught us what it means to venture greatly, rise strong, and brave the wilderness. She's now telling us how to put those principles into practice so we can step up and lead, based on a new study performed with leaders, change-makers, and culture changers through the book of "Dare To Lead".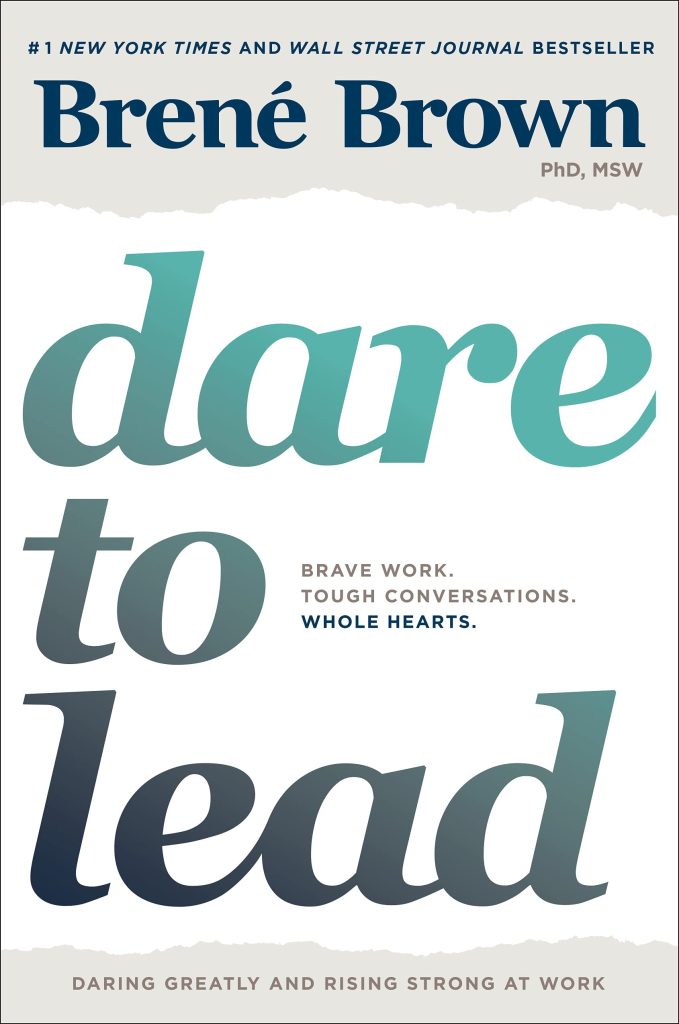 About the Author
Brené Brown holds the Huffington Foundation–Brené Brown Endowed Chair at the University of Houston's Graduate College of Social Work, where she is a research professor. She is also a visiting professor of management at the University of Texas at Austin's McCombs School of Business. Brown has spent the past two decades studying courage, vulnerability, shame, and empathy, and is the author of six #1 New York Times bestsellers, including Atlas of the Heart, The Gifts of Imperfection, Daring Greatly, Rising Strong, Braving the Wilderness, and Dare to Lead, which is the culmination of a seven-year study on courage and leadership. In addition, she and Tarana Burke co-edited the best-selling anthology You Are Your Best Thing: Vulnerability, Shame, and the Black Experience.
Review
"With Dare to Lead, Brené brings decades of research to bear in a practical and insightful guide to courageous leadership. This book is a road map for anyone who wants to lead mindfully, live bravely, and dare to lead."—Sheryl Sandberg, COO, Facebook, founder, LeanIn.Org and OptionB.Org
"Whether you're leading a movement or a start-up, if you're trying to change an organizational culture or the world, Dare to Lead will challenge everything you think you know about brave leadership and give you honest, straightforward, actionable tools for choosing courage over comfort."—Tarana Burke, senior di
"Brené truly gives it all away in Dare to Lead. Courage is a set of teachable skills, and she teaches us exactly how to build those muscles with research, stories, examples, and new language. The future belongs to brave leaders, and she's written the ultimate playbook for daring leadership." — Scott Harrison, founder, and CEO, charity: water reactor, Girls for Gender Equity, founder, the Me Too movement
To see our recommended books for you, Please Click Here!